Against the backdrop of severe criticism by the Telangana State Road Transport Corporation over two television commercials featuring actors Allu Arjun and Ranveer Singh, Amit Verma, Head of Marketing, Rapido, speaks about the intention behind the TVCs and the company's expansion plans.
Q] Rapido has launched two TVCs featuring actors Allu Arjun and Ranveer Singh, what was the idea behind the campaigns?
According to research by our team, we found that the majority of our users commute by bus or autorickshaw. We learnt about their daily inconveniences. In the first TVC, we wanted to show how uncomfortable commuting by bus can be with all the hassles people face in getting seats. Rapido guarantees a comfortable ride to the destination. In the second TVC, we highlighted the plight of commuters stuck in traffic-clogged streets and thus reaching their destinations late. Our target audiences are regular bus and autorickshaw commuters.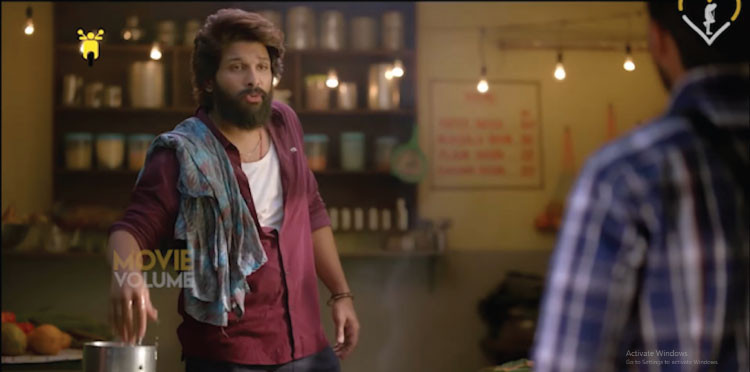 Q] What was Rapido's response to the notice from the Telangana State Road Transport Corporation criticising the TVCs?
India being a developing nation, around 250 million people avail private and public transportation services to commute from one place to another. The state of such services in the country is poor. Travelling to remote locations or outskirts of prominent cities is fraught with challenges. We had no intention to hurt TSRTC and were prompt enough to respond to the notice within seven days. We are fighting a legal battle and have secured an order from the magistrate court, which will be challenged in the higher courts because the allegations made against us are not true. We never intended to hurt the reputation of any public transport service.
Q] Do you think state or central governments heavily censor or get offended with TVCs or ad campaigns?
Certainly yes, but I think it's good. To be honest, I think everyone has to stay in limits. It is just that the censor board or state governments have mandated certain parameters to censor or filter advertisements that violate norms. But it shouldn't curtail creativity or the freedom which creative agencies or individuals bring on board.
Q] What are the mediums that Rapido targets to reach its potential customers?
We are a digital-first brand with 100 per cent online booking facility. For our brand campaigns we follow the 360 degree approach. So, our primary focus is on digital mediums such as YouTube and Facebook, among others. At times, when we have a target to reach the maximum number of audiences, we switch to TV, radio or opt for outdoor advertisements.
Recently, we have signed contracts to promote our advertisement on 700 cinema screens for movies like Sooryavanshi and Antim: The Final Truth to promote our advertisement. So, predominantly we are using all kinds of mediums, including music apps such as Gaana, JioSaavn and Airtel Wynk to promote our brand.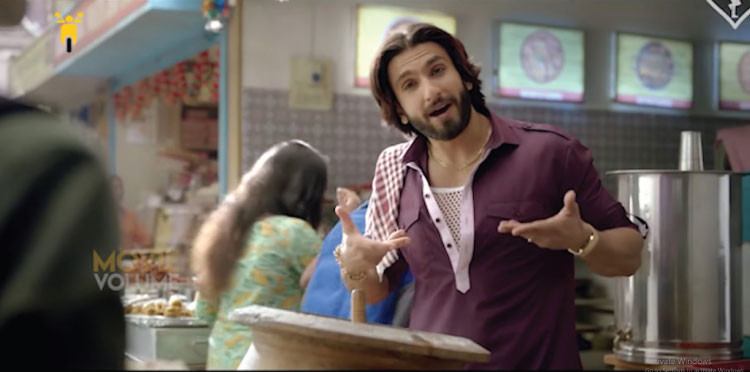 Q] As you said, Rapido is a digital-first brand when it comes to advertisement, do you think reaching out to customers in tier- III cities will be a difficult task?
I think, whenever someone talks about Rapido, he/she should be ready with a smartphone for bookings. So, we have a good base in places where users have at least tried one or more mobile applications like Facebook, Paytm or PhonePe. We aim to target smartphone users in tier-III cities of India, who have already consumed online content.
Q] How much is Rapido spending on advertising and marketing campaigns?
Honestly speaking, the amount varies from campaign to campaign. We have recently conducted a six-week drive, for which our ad spends were around Rs 60 crore. Approximately, 60% of our ad spends goes to TV, 15% goes to outdoor campaigns and the remaining to digital platforms. We do outdoor advertisements in 10-12 cities, but our maximum reach is through television campaigns. We refrain from investing in outdoor advertisements in cities where we do not get good traffic volume.

Q] Bikes are considered to be personal modes of transport, how is Rapido trying to cater to women?
In terms of customer ratio, 15 to 20% Rapido users are females. In order to increase the number of female users, we hire female riders whom we call captains, and are trying to significantly increase their number in our fleet. We follow a stringent selection process while bringing captains on board to ensure that they are mindful of and respectful to female pillion riders.

Q] Rapido provides both two- and three-wheeler taxi services. How much do they contribute to the business individually?
Our bike taxis — which provide what we call link services — are present in 100 cities. We mostly cover all tier-I, -II and -III cities. We are present all over India, apart from J&K, Goa and Kerala, because of legal tussles and the presence of transport unions. Our bike taxis contribute to 80% of business in India. The three-wheeler taxis contribute to the remaining 20%. This is because auto taxis have been launched recently. We are planning to expand the fleet to gain market share.
Q] Rapido is present in 100 Indian cities, which are the cities the company is planning to expand to in the coming months?
We are planning to expand aggressively in Maharashtra, considering its population and the business potential it holds for us. We are looking forward to strengthening our services in neighbouring cities of Mumbai such as Thane and Navi Mumbai. There are few cities in Uttar Pradesh and Rajasthan where we intend to expand, evaluating their potential growth opportunities. We are yet to finalize our plans.