Q] Can you give us a background to your latest ad campaign- #DriveTheGoodInYou?
This campaign is a part of our micro-market initiative, where we have looked at various markets across the country. We feel that our brand has a lot more potential, and that we have been under serving these markets. Therefore, over the last two years we have been focusing on these micro markets, and West Bengal is one of them. Just after starting our initiatives in that state, we looked at our presence, network etc. and also worked on improving that. We also signed up celebrated actor, Prosenjit Chatterjee as our brand ambassador and did a lot of campaigns, mostly in static media such as Print and Outdoor, and the results are wonderful. Last year, our market share in West Bengal was 8%. This year, in less than one year, it has increased to 14%.

Everything about the #DriveTheGoodInYou campaign, right from scripting and visualization to the music, was done in Kolkata itself. This wonderfully crafted film celebrated the victory of good over evil and highlighted why doing good and being good is important.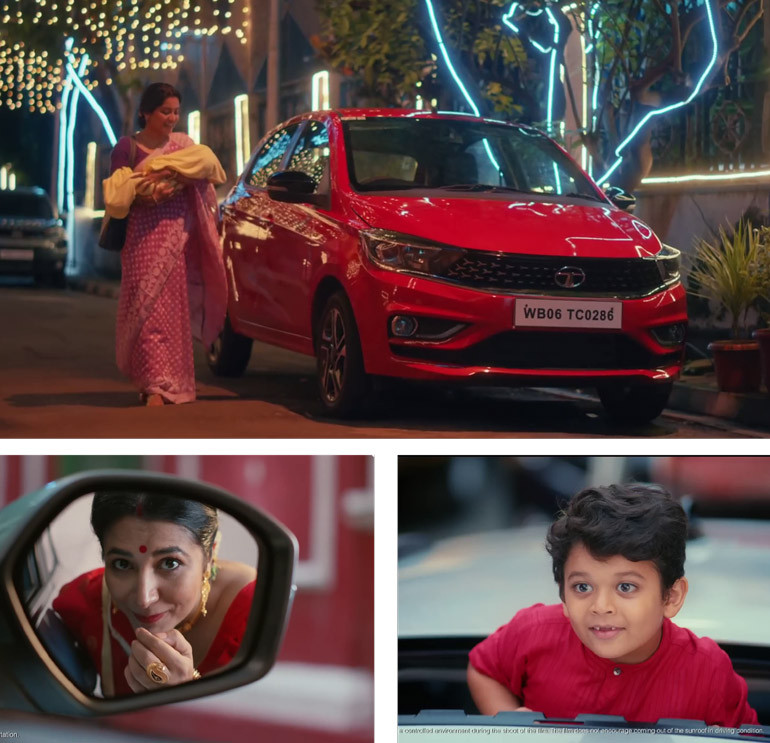 Q] What type of vehicles are people preferring today? Do you believe that the cost of the vehicles plays a major role in the Indian markets?
I think, over the past two years, particularly post COVID, there have been many changes in the thought process of the people and their outlook. Now the biggest factor is not price or fuel or economy, it's safety.

Cost is no longer a primary factor. If somebody was willing to spend Rs 6 lakh two years ago, the same person is willing to spend Rs 9 lakh today. Of course, cost is there in consideration, and everyone comes with a budget. But today, that's not the starting point of decision making. People also look at the features that a car has, and they do make comparisons. But finally it all boils down to a brand that the consumers can trust. That's where our team at Tata Motors has done a great job. We have witnessed the kind of success that we have today, because we have created that trust and bond with consumers.
Q] From a business perspective, how was FY-22 for Tata Motors? How are you looking at FY-23?
Last year was fantastic for us. FY-22 was big not just in terms of numbers, but also in terms of launches. We launched the Punch and the Safari, and those were two huge milestones for us. Also, we hit almost 20,000 units, as far as electric vehicles are concerned. This year we have continued to build on that. Till August YTD, we were growing at 65% over last year. As a brand, there is so much more that we can do. As time goes by, we introduce newer and newer products. So, there is a lot more to come from Tata Motors.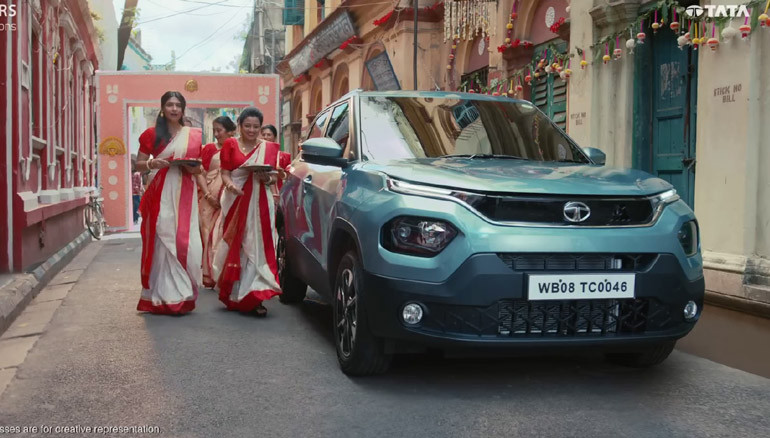 Q] How do you look at the upcoming market of electric vehicles?
It's an incredibly important space for the future of the industry. You've seen what's happening in Europe and the US. India is not going to be far behind. We all know about the regulations around emissions, and the commitments of the government. So, it is inevitable that all of us as consumers, and also as an industry, will move towards that space. It's just a question of time, acceptance, infrastructure for charging, etc. All those things are going to play an important role. But I think, the winds of change are blowing, and that is why everybody is playing and launching in that space now.
Q] What is your current market share?
Both fuel and electric vehicles put together, our current market share is about 14.5%. Currently, the electric vehicles constitute around 8% of our business, and in terms of market share, it's almost 90%.
Q] What does your marketing mix look like?
It varies from market to market depending on what we want to communicate there. For example, cinema halls may be an important medium for some markets, but it may not be in other markets. In short, it's a mix of traditional and digital media because you just cannot go one way or the other. Digital has been increasing over the years because it's very versatile and allows you to be a lot more targeted.