Q] What is the objective of unveiling the reimagined brand identity of SBI Life, and why did you feel the need to change the tagline after all these years?
We have observed through our extensive research that today the consumers no longer consider insurance just as a 'security provider.' They consider it as an 'enabler' that will help fulfil their, and as well as their families' dreams. In SBI Life, our thoughts are not limited just to an identity or advertisement. We are also concerned about the experience that our stakeholders, i.e., employees, partners, customers, remember us for. So, the new brand identity is focusing not only on the tagline change, but also on an improved and dynamic approach towards serving our evolving customers. It's an opportunity to introspect on several things, such as our purpose, values and core competencies.
Our new tagline 'Apne Liye Apno Ke Liye' establishes a belief that our customers can embrace life by striking a fine balance between the aspirations of their own and the needs of their families. The reason behind unveiling the new brand philosophy and tagline is to convey that message for a strong brand connect, and thereby to align with the new age consumers.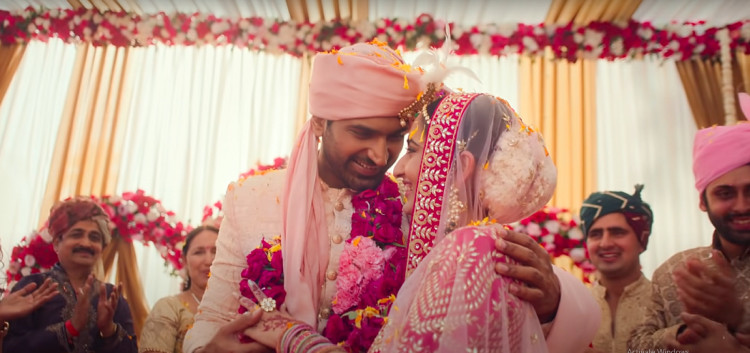 Q] How does the new TVC tagline 'Apne liye Apno ke liye' align with SBI Life's values and beliefs?
The new tagline reflects the brand core - independence in thinking. It also aligns with the brand's purpose - to liberate individuals to pursue their dreams by securing the needs and aspirations of their loved ones.
Q] What are the mediums on which you are planning to advertise – is it mass media heavy?
Our consumers are spread across the country. When it comes to connecting with them, every medium plays a very important role. We have adopted an integrated communication approach that will help us connect with maximum consumers, and also let our messages reach them in a seamless manner. So, we are using mediums like TV, Digital, PR, OOH, Cinemas, Print, among others. TV and Digital will play a key role in conveying the brand message to the new age audience. PR-led communication will help in simplifying the concept, and help readers understand the importance of 'independent thinking' and 'liberation.'
Q] Can you give a rough estimate of your marketing spends? Did your spending increase during the pandemic?
In terms of percentage, the spend on mass media is higher than that on the other mediums like Digital, OOH, Print etc. These expenditures are aligned to achieve certain objectives, such as to increase awareness, and to improve consideration. During the pandemic our expenditure more or less remained the same.
Q] What kind of policies are more preferred today? Which are some of your top selling products (or policies)?
As per the recently-launched second edition of SBI Life's Financial Immunity Survey 2.0, in India, 78% of the people feel that Life Insurance is an extremely important part of financial planning. It has also revealed that after March 2020, 44% and 46% of Indians bought Life Insurance and Health Insurance respectively. As for our top selling products, SBI Life Smart Wealth Builder, SBI Life Smart Elite, and SBI Life Smart Swadhan Plus are preferred by many customers. The consumers also want to ensure that their post-retirement years have ample financial security, and our SBI Life - Retire Smart plan suits this requirement. Our recently launched, SBI Life - eShield Next plan has also been accepted by the consumers very well.
Q] Earlier GenZ had to be convinced to buy long term investments. Has that changed in any way? What are the other significant trends that you have observed post Covid?
As per the Financial Immunity Survey 2.0, 53% of Indians feel that 'financial immunity' is being able to maintain financial stability and security. Interestingly, Gen Z was also part of that survey. This shows that their tastes and preferences are evolving, and that they too are thinking about building a strong financial future for themselves and their loved ones. Especially with the pandemic and widespread digitalization, people belonging to Gen Z are putting new perspectives into practice, regarding where and how to place their money. Through their buying decisions, they are consciously making an attempt to leave a positive impact on their communities and the environment.




ABOUT THE BRAND
SBI Life Insurance was incorporated in October 2000 and was registered with the Insurance Regulatory and Development Authority of India (IRDAI) in March 2001. Serving millions of families across India, SBI Life's diverse range of products caters to individuals as well as group customers through Protection, Pension, Savings and Health solutions.
FACTS
Digital Agency: Mullen Lintas
Sonic identity: BrandMusiq
Brand Consultancy: Chlorophyll
PR Agency: Adfactors PR
PROFILE
Mr. Ravindra Sharma is Chief of Brand, Corporate Communication & CSR, SBI Life Insurance. Adept at strategic marketing and communications, he has been redefining marketing at SBI Life. Under his leadership, he develops the right strategies to build brand preference, and creates campaigns that communicate the 'moment of satisfaction'.



Q] After the pandemic, have you seen an increased preference for private players in the space? What is your current market share?
SBI Life holds a market share of 24.8% in the private life insurance industry as of Dec 31, 2021. Private players surely have witnessed an exceptional growth in terms of individual premiums. The strong numbers are driven by savings as well as protection products.
Q] Has SBI life undergone a tech makeover keeping up with the need of the hour? Today what percentage of your policies are sold online as opposed to offline? What kind of innovations are you bringing about for ease of customers?
Prior to the pandemic, technology had become an increasingly important part of the workforce, but after its outbreak, the process of digital transformation accelerated. We have several digital apps for our sales teams and advisors, such as Smart Advisor Universal and M.Connect Life etc. These apps help them understand the needs of the customers before suggesting a product. On the customers' front, our Easy Access application allows them to use wide-range of services, such as, placing requests for partial withdrawal, free look cancellation or name correction. Today, we are capable of issuing paperless, pen-less policies to certain segments of customers. In FY21, 99% of applications were submitted digitally.