Tata Health, the digital health arm of the Tata Group recently unveiled a new campaign, underlining the importance of early diagnoses and encouraging people to seek timely medical consultation for their symptoms and illnesses. Manas Jaiswal, Head of Marketing, Tata Health discusses the latest campaign and the transformation of the healthcare sector in the wake of the pandemic.
Q] What was the prime objective behind Tata Health's new campaign – #SochMatPoochLe? What kind of consumer response have you seen so far?
Being part of the Tata Health family, we pride ourselves on being the most caring and personalised healthcare provider. And because we care deeply, we want people to stop self-diagnosing and waste precious time. Instead we want them to take the right action, at the right time and that is to consult with a doctor now. And that's why we have launched our newest campaign #SochMatPoochLe. The campaign drives home this point in multiple ways; people should always consult a doctor after the onset of symptoms instead of self-diagnosing and trifling with their health. Consumers have a habit of overthinking, we either ignore our symptoms or overreact. With #SochMatPoochLe, we want consumers to stop wasting precious time on unfruitful web searches and on guessing what the symptoms signify. We want them to use the Tata Health App and consult a doctor instead.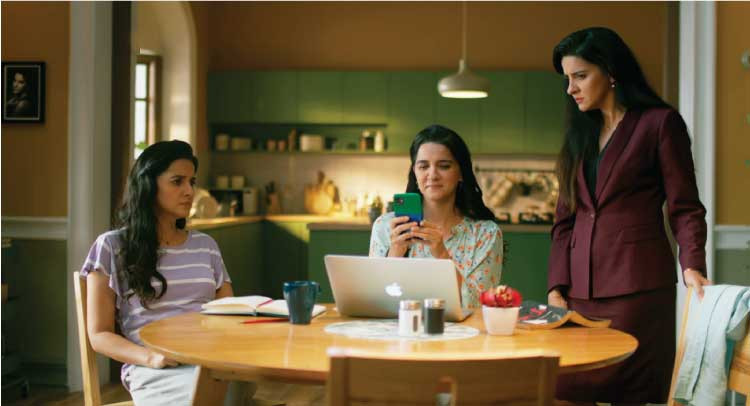 Q] What does your media mix look like? Is it more Digital-led, and what budget have you allocated for this campaign?
We are trying to reach out to our TG via all possible channels with a good mix of traditional and digital media. You might have seen our ads on TV in the last one week or so. We are also trying to reach our audience via OTT, social media and YouTube.
Q] What change has the healthcare industry gone through after COVID-19? Tell us a bit about the rise of online services in the healthcare sector.
COVID has made us realise the importance of online services, not just for health but across sectors. The healthcare industry is no different, and there is a wider acceptance of online doctor consultation. We have seen consumers consulting on our platform from every corner of India, from the metros to the tier 2 cities alike.
Q] How is Tata Health helping its customers during the pandemic and what kind of services are you offering?
Our endeavour has always been to enhance the health and happiness of our society. With a team of doctors who genuinely care for each patient, using the best in technology and medical science – along with a stellar team of in-house and curated doctors, Tata Health has become one of India's most trusted health apps in a short period of time.
We provided free doctor consultation to people across India for most of the time during the first wave. We still offer 24x7 instant consultation to people starting at just Rs 100. We firmly believe that everyone should have access to good health, and we are working towards this vision.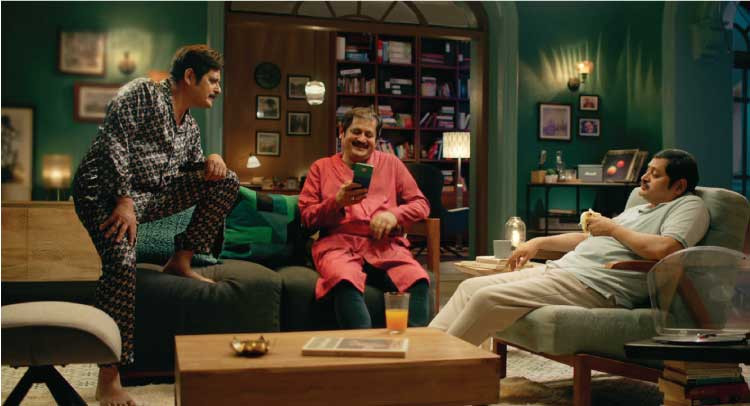 ABOUT THE BRAND
Tata Health is part of Tata Industries and is the digital health arm of the Tata group. It offers a full suite of health services including instant doctor consultation service supported by a network of curated physicians and specialists. The company has a platform that allows connection to doctors across more than 15 specialities. More than 6 lakh users have benefitted from the services being offered.
FACTS
Media Agency: The Media Ant
Creative Agency: Maverick & Monk Communications
Social media agency: Social Panga
Digital Agency: Social Panga
PR Agency: Adfactors PR
PROFILE
Manas Jaiswal is the Head of Marketing at Tata Health. He has close to 15 years of marketing experience across multiple geographies and industries including Consumer Health Tech, Media, Telecom and B2B SAS. Prior to Tata Health, Jaiswal was associated with Health Care at Home India Pvt Ltd. as the Director of Marketing.
MARKETING TIP
Keep it simple. As long we are solving consumer problems, marketing has not much to do. We just need to connect the dots and help consumers reach out to products that make their lives easier!



Q] There are several other players in this space already – how is the brand drawing consumers to its platform? What kind of marketing strategies have you adopted to gain traction and how do you plan to position yourselves in this space?
Our mantra has been to keep it simple. With an extremely easy to use app as well as web application we have, so far, heavily relied on word of mouth and digital media to reach out to our audience. As we scale and spread deeper into the country, we are evaluating the use of traditional media in the form of TV and Print as well.
Q] Since digital healthcare lacks physical check-up, how do you overcome such challenges posed in online services? How are you making it user-friendly for technically-challenged and aged people?
That's true – even with all the latest technology we still cannot fully replace physical consultation. Having said so, around 60% of all health issues can be addressed online. We make use of video calls, in app pictorial tools and historical data based predictive algorithms to help consumers pinpoint and articulate their problem easily. The team of doctors we have are groomed to help consumers speak out their issues and for cases where we feel physical consultation is required, we do refer patients for the same.
Q] How much has the subscriber base of your app increased in the past 14 months?
Well, we offer our services both on web and app, and in the last one year we have seen a 500% increase in usage of our services.