In the present times when MNCs and mega corporations are looking to take over the Indian market in their respective sectors, the real Bharat-based brands are the harbingers of legacy and tradition. These historic regional brands are rooted to their culture, and have a customer- first approach. These brands are so intrinsically Indian that they have become household names in the country. We try to understand the business journey of such brands, their success strategies, and challenges faced by them in the Indian market and to what extent are they contributing to the AdEx in India.
Eyeing the mega goal
For Visakhapatnam based Kankatala Sarees, which was established 78 years ago by Kankatala Appalaraju, a first-generation entrepreneur, it all began with selling sarees door-to-door on a bicycle. Today it has its presence in Delhi, Telangana, Andhra Pradesh, and Karnataka. Known for its authentic handloom bridal sarees of Kanchipuram, Banarasi, Paithani, and Patolas, it also hosts a variety of other Indian weaves that include Ikat, Kotas, Uppadas, Khadi, Jamdani, Organza, Kalamkari, Gadwal, Tussar, etc, all sourced from weaving clusters spread across India. The authentic handwoven saree brand is now managed by Anirudh Kankatala, Director, Kankatala, a young mind who introduced e-commerce to the traditional family business.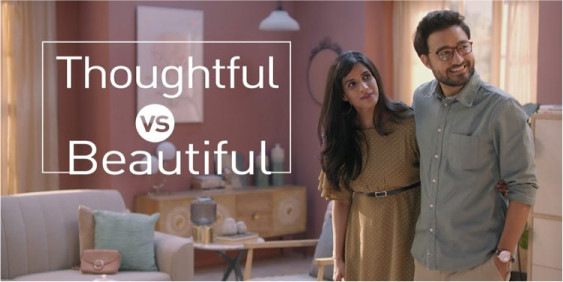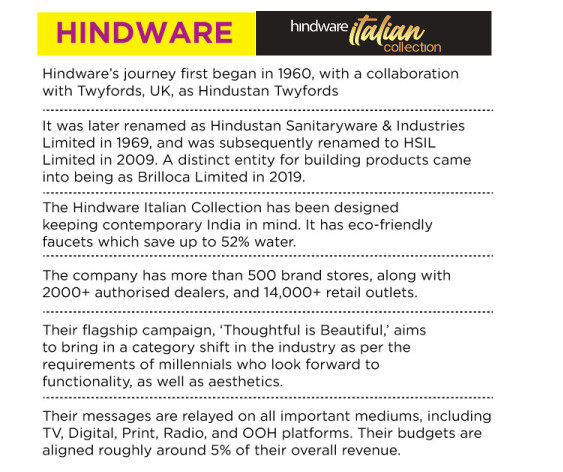 "Our journey started in 1940, and in 1943, my grandfather opened the first physical store. It all began on a bicycle, and later in 1982, my father joined the business and introduced a fully air-conditioned store to provide a better customer experience. In 2006, we expanded our business, and later on in 2010 we opened our first store outside Visakhapatnam. We eventually expanded to other states, and today we are present in Karnataka and New Delhi," says Anirudh Kankatala.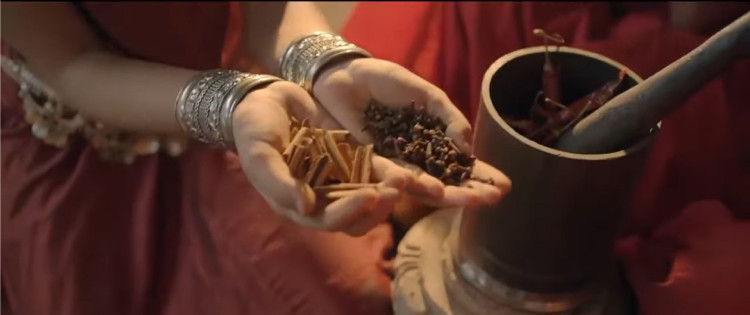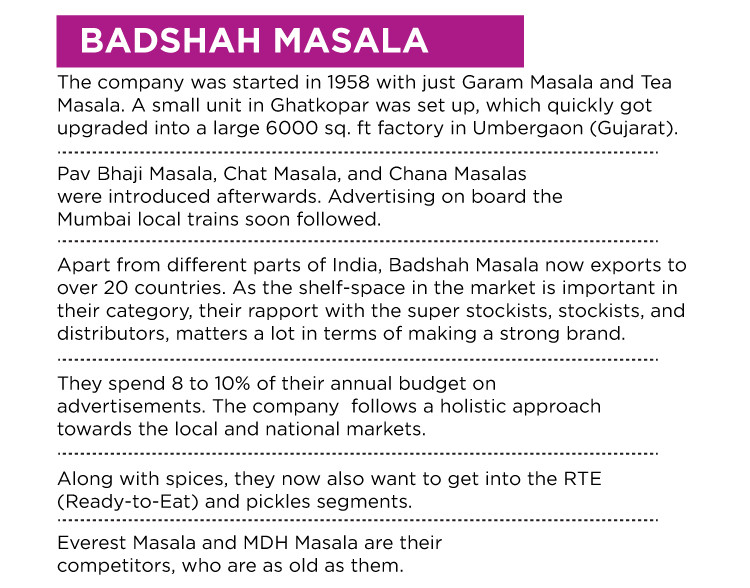 He further says, "Being a family run business, our USP has always been that every saree we deliver is handpicked by a family member. We personally interact with the customers and weavers, and that I feel is the strongest thing in our legacy. Being owners, we are involved in the sales process as well as the curating process."
Popular snack brand Bikano was formed by two Bikaneri visionaries in 1950. The first store, which was named Bikaner Namkeen Bhandar in Chandni Chowk, Delhi, now has

its footprints in over 35 countries, including the UK, USA, Canada, Australia, New Zealand, Asia, Middle East, Africa, and the Indian sub-continent.
Manish Aggarwal, Director, Bikano, Bikanervala Foods Pvt Ltd on being a brand with direct connect to consumers says, "Our customers have always shared their feedback with us, and most importantly, sometimes we have also integrated their suggestions in our products. As the market has adapted to Digitalizatin, we have shifted our focus to digital media platforms, keeping other advertising campaigns on other platforms intact. Digitalization has also changed the way our supply chain works, as now it has become quicker and also more responsive."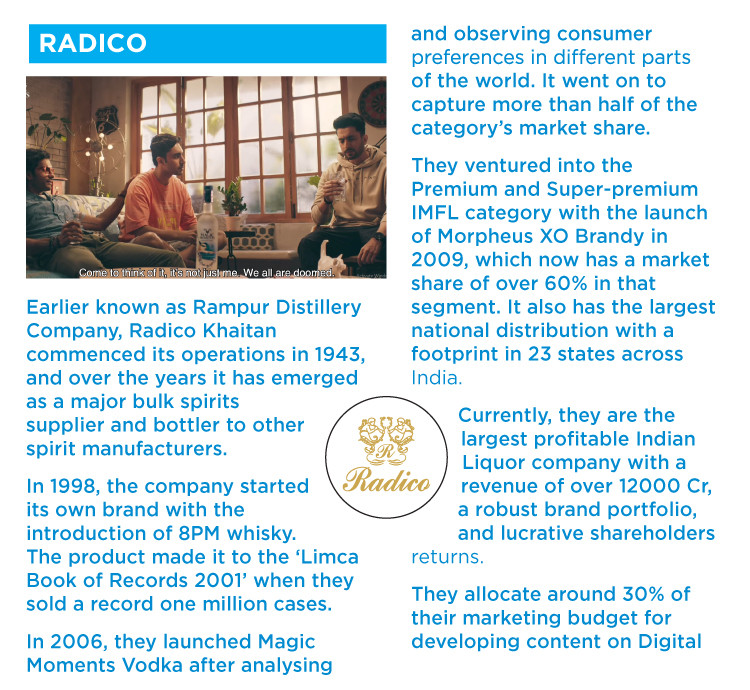 Parag Milk Foods Ltd, founded in 1992 by Devendra Shah in Pune, took the opportunity of collecting milk during milk holidays. Today it is a go-to dairy brand in west India-

Maharashtra and Gujarat. Akshali Shah, Sr. VP- Strategy, Sales & Marketing, Parag Milk Foods Ltd says, "Our journey started from cow milk collection, and today we have reinvented ourselves to add products like cheese. We are seeing a huge opportunity in East India and North of India which is UP, Delhi, NCR belt. Also, we see ourselves becoming really big in the metro city market, and the other big markets in the East, which are Kolkata, Jharkhand, and Orissa.
Passing the skills from generation to generation, Khimji Jewels, born in the princely Mayurbhanj district of Odisha in the 1930s, is a heritage jewellery brand,

which today has gained recognition due to their connect with customers. Nishit Nanda, CEO, Consumer Business - Khimji Jewels & CEO, youlry.com joined his family business with a goal to change the age-old ways of doing business by infusing accountability, data democracy, and technology-led initiatives in the way jewellery is made and sold. He says, "For us, our real gold is the trust of our customers. We have always been customer-centric, even when we plan any strategies."
BL Agro started on a very humble note in Bareilly, Uttar Pradesh, and grew manifold when Ghanshyam Khandelwal joined his family run business at the age of 19 in 1976. He introduced their flagship product 'Bail Kolhu,' and today the brand offers entire range of food products typically used in an Indian kitchen,

including atta, rice, pulses, ghee, oils, dry fruits, papad, achars, murabba, and spices, etc.
Ghanshyam Khandelwal, Chairman of BL Agro Industries Limited says, "When we started our business, we faced a lot of challenges. We decided to bring in a product of superior quality, and I tested several oil products available during that time. Then a few years later, after learning from other oil companies, we introduced our mustard oil product 'Bail Kolhu.' Today, we are a Rs 3200 crore company because of the quality we provide and the trust we have built in our consumers."
Adopting tech to reach the masses
Several businesses, especially the MSMEs took a major blow in 2020-2021 due to COVID-19. This led many brands to push towards Digital platforms to maintain their presence in the market. Technological developments to enhance business operations became the major goal.


For Kankatala Sarees, their Digital marketing strategies helped them to expand their business all over India. Anirudh Kankatala who holds a Bachelor's degree in Finance from Penn State University, also worked as a consultant at PwC in New York before returning to India to join his family business.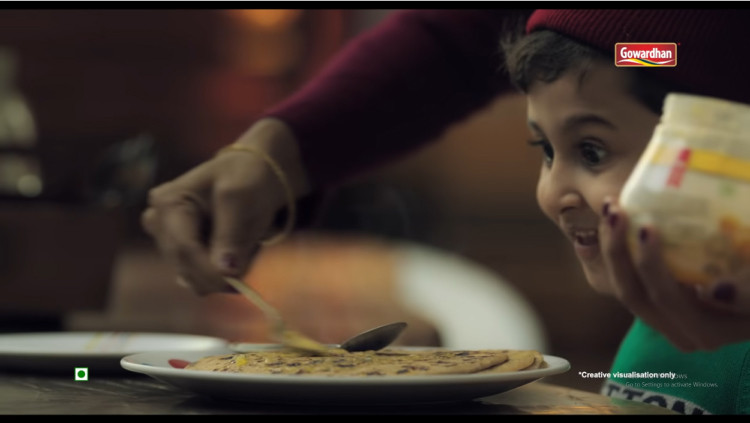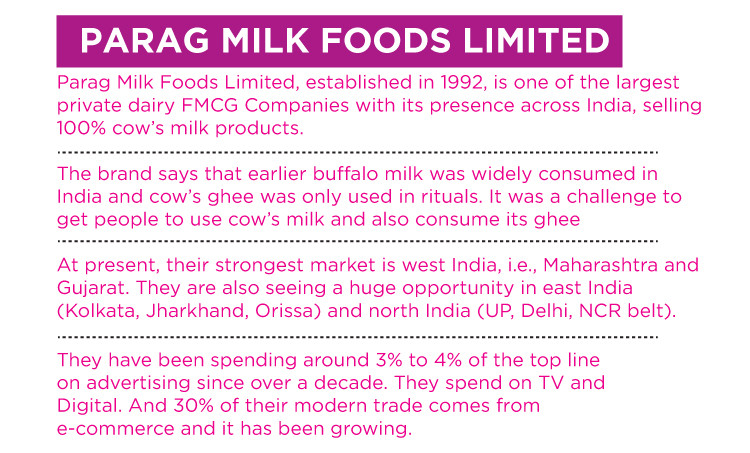 Kankatala says, "Our Digital marketing strategies helped us in expanding to other cities and states. We realized the extent of our success when we learnt that people in Bangalore are aware of our brand. That was purely due to our social media and Digital campaigns. We also made sure that the bloggers and social media influencers promote our brand to spread more awareness."


With 8-10% of annual budget allocated to advertisement, Badshah Masala adopted Digital means to secure their presence in the market. Hemant Jhaveri, Managing Director, Badshah Masala, says, "Over the last few decades, we have shifted our focus to the Digital platforms. We have always tried to strengthen the second mode of supply chain by participating in events such as Indus & Gulf food. As far as our supply chain part is concerned, we are now more inclined to the automation of machines. We are reducing manual work as that is time-consuming."
For Akshali Shah of Parag Milk Foods Ltd, their 100% cow milk product innovations and a presence on Digital platforms has enhanced their growth. She says, "We have done a lot of innovations in our cheese category, today we have peri peri cheese, jalapeno cheese slice, etc., which could straight go into your sandwich. With time, we are innovating in new categories which our consumers appreciate highly." Parag Milk Foods Ltd. spends 3-4% of their top line on advertising.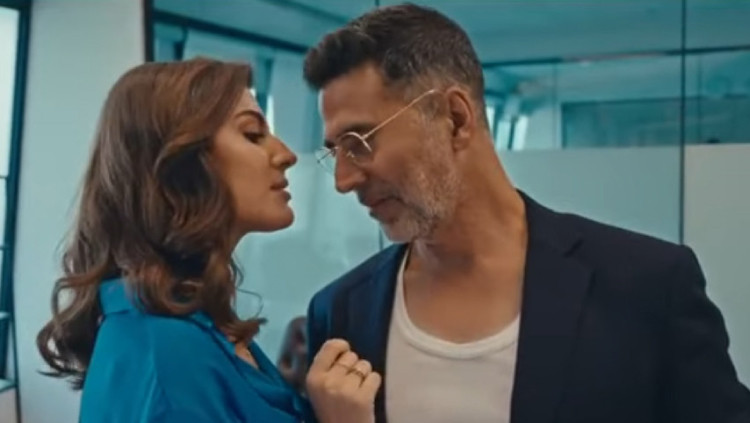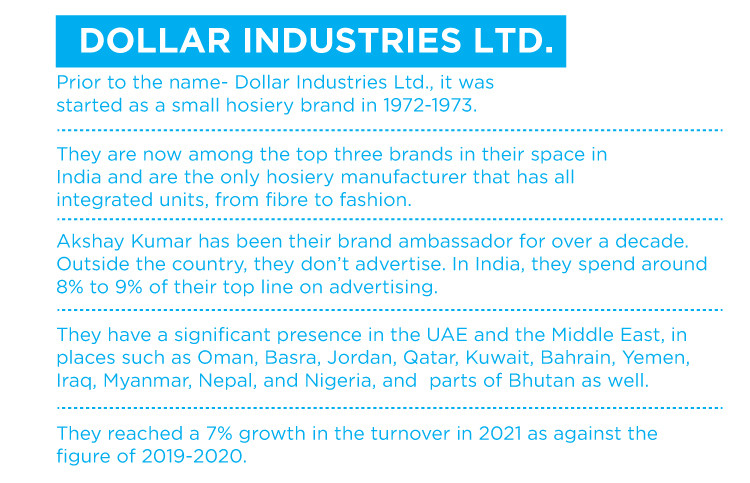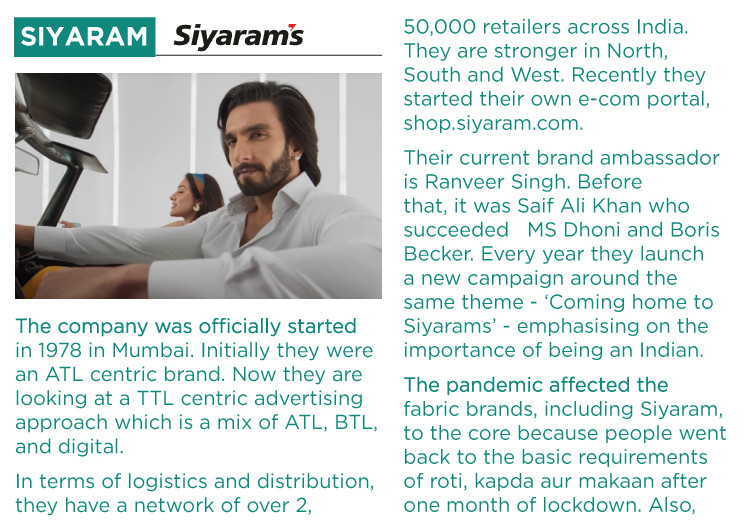 Hindware on the other hand with over 500 brand stores, 2000+ authorized dealers, and 14,000+ retail outlets has created innovative products. These are easy-to-fit,

green tech, falling under the classy sanitaryware and bathware category. The brand initiated a multilingual campaign to reach the masses during pandemic.
Talking about the brand's 360 degree approach on advertising and marketing strategies, Sudhanshu Pokhriyal, Chief Executive Officer of Brilloca Limited, says "Our budgets are aligned roughly around 5% of our overall revenue. This ensures our consumers stay well-informed about our offerings and value propositions. We conduct 360-degree campaigns, and are present on TV, Digital, Print, Radio and OOH platforms."
He further says, "Our flagship campaign, 'Thoughtful is Beautiful,' aims to bring in a category shift in the industry as per the requirements of millennials who appreciate functionality, as well as aesthetics. In 2021, we further strengthened the campaign - featuring Hindware's newly launched touch free products, including sensor-based faucets and water closets designed to enable better safety and hygiene amidst the ongoing pandemic. The campaign was launched in languages such as English, Hindi, Kannada, Telugu, and Malayalam to reach to a wide set of audience hailing from different parts of the country."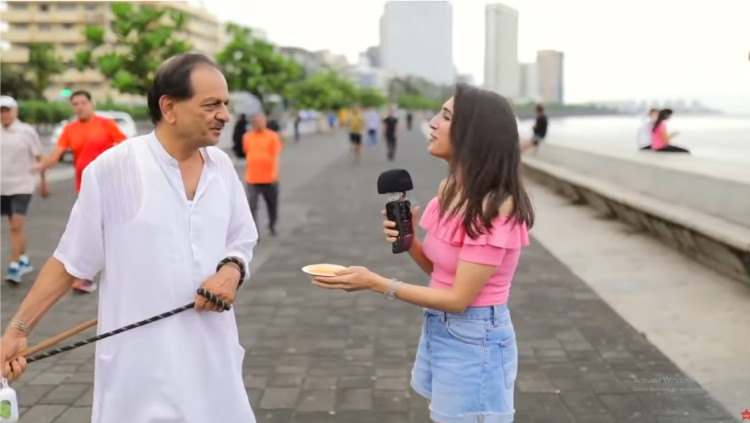 For Khimji Jewels, their cloud-connected and dynamically built platform, youlry.com, is an expansion from being a regional brand to a national brand. Nanda says, "We have expanded nationally through youlry.com, and have omnichannel strategies for the brand. We are listening to our customers to cater to new regions, and are using our marketing and advertising strategies on Digital platforms."
"Today technology is no longer an option, considering how in the last two years it has played a crucial role in connecting brands to customers, " says Nanda.
BL Agro Industries Limited promote their flagship product 'Bail Kolhu' via TVC through actors like Manoj Bajpayee, Nawazuddin Siddique, and Pankaj Tripathi. The brand spent around Rs 65-70 crore on advertising and marketing strategies this financial year. Khandelwal says, "Earlier, when we started the business, we faced a financial crunch, and word-of-mouth publicity our work ethics boosted the business. Later, we kept stalls at fairs and exhibitions, and sold our product. We now intend to expand

into various other categories, and enter other cities and major market places."
Formed in 1963, Duroflex started as a mattress brand in the backwaters of Alleppey in Kerala. Today, the mattress brand has grown into a Rs 1,000 crore company and aims to become a Rs 2,000 crore company in next two years. Talking about digital adaptation, Smita Murarka, Chief Marketing Officer, Duroflex, says, "We are present in the entire country today, and we are penetrating deeper. Our consumers can choose to buy our products both online and offline. But when it comes to our communication, our approach is Digital first. The benefit with digital is that anybody in the country can be reached out to."
She further says, "Our communications and advertisements are available in different regional languages, but the message is always the same. We are promoting our brand in languages such as Malayalam, Telugu, Tamil, Kannada, Bengali etc. The language which is ensuring a larger connect is definitely Hindi."
Competing for the larger pie
Talking about rivals, Jhaveri says, "Everest Masala and MDH Masala are our competitors. These competitors are as old as we are, and there has always been a cut-throat competition among us."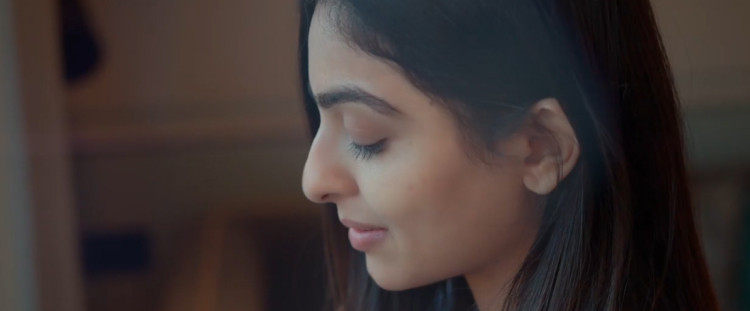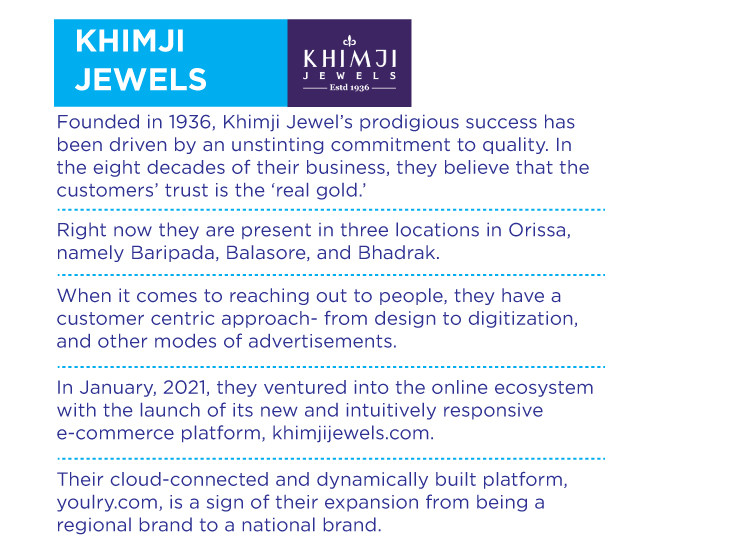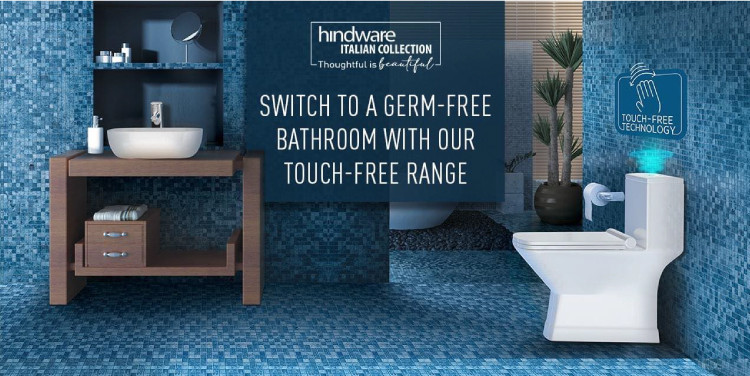 Meanwhile, for Kankatala, competition is a sign of increase in footfalls and growth. More the players, more consumer engagement, Kankatala says, "Regional players in India especially in the handloom business, always have a story and a long journey. MNCs with big pockets do not even have a 5% of market share in the textile industry, specifically in the saree industry. Only in the last couple of years, Reliance has been aggressive, and TATA has been trying to enter the industry. In India, there is a room

for everyone, and competition is always welcome. Headquartered in Kolkata, Dollar Industries, the Indian hosiery brand considers Rupa and Lux as its competitors and has a major presence in the UAE, the Middle East, Oman, Basra, Jordan, Qatar, Kuwait, Bahrain, Yemen, Iraq, Myanmar, Nepal, Nigeria, and Bhutan. Talking about the competition, Vinod Kumar Gupta, Managing Director, Dollar Industries, affirms that they have created a dent in the competitors' market share, and says, "Even then some of the states do perform at a lower level, others perform at a middle level or high level. So, wherever we find the space, we try to enter into it. That's a fight. But we fight very competitively. There is no undercutting, nothing like that."
Talking about the brand's USP, Gupta says, "We are among the top three brands in the country. We are the only hosiery manufacturer which had all integrated units, from fibre to fashion. Our products have become synonymous with superior quality, value for cost, and utmost consumer satisfaction.
Ultimately the constant innovation, dedication, confidence, evolution and focus – these are the key factors which have differentiated our product from the others," he concludes.


However, cosmetic brand Lotus Herbals does not believe in competing against external benchmarks, as Nitin Passi, Joint Managing Director of Lotus Herbals says, "While we keep track of competitor brands operating in a similar space, we do not believe in competing against external benchmarks. There's much ambivalence in competition mapping, where critics devalue it for undermining ethics, while enthusiasts hail it as the Holy Grail for economies of scale."
He further says, "Our gradual, realistic, and steady growth is due to our self-reliance and self-competition approach."
Conquering the challenges
According to the Ministry of Micro, Small and Medium Enterprises (MSME) the Indian MSMEs sector contributes about 29% towards the GDP through its national and international trade. As of November 26, 2021, the Udyam Registration portal registered 5,767,734 MSMEs in India. It employs about 11 crore people, and more than half of them are located in rural India. Today, these brands face a tougher challenge.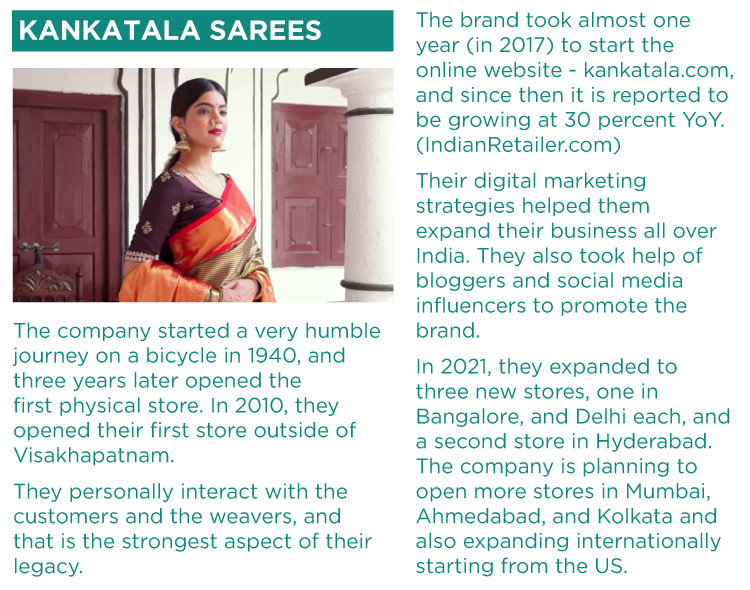 Kankatala says, "The major difficulty we face today is due to norms of financial institutions. When a small business applies for a loan to expand business, we have to put in a lot of collaterals. While a large company can just show financial projections. We are a 75 years old business, and we have to still put in collaterals. Also in a few sectors, it becomes a barrier to enter into the market due to the presence of major players."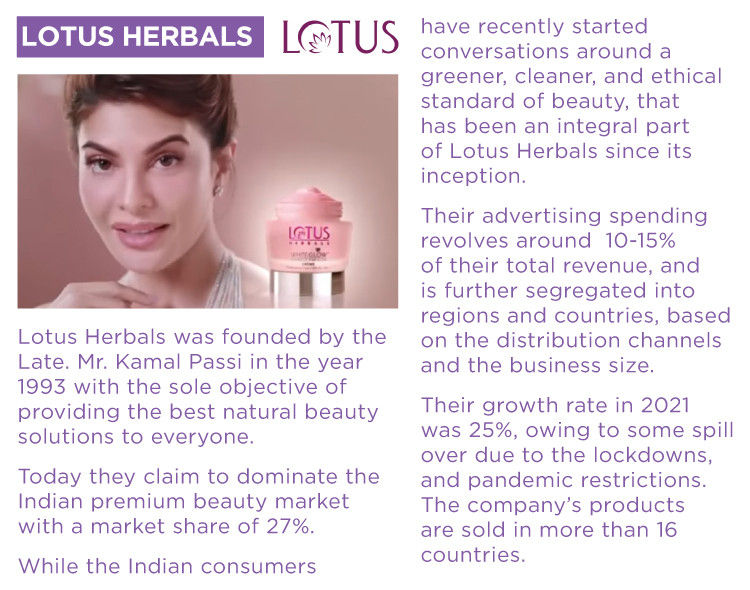 He further says, "We have also seen people selling sarees on online platforms by claiming it to be handloom products. We want to create awareness among the consumers about what a handloom product is. It is quite sad that big e-commerce platforms are selling powerloom products by passing them off as handloom products. That is the reason we don't sell our product on major market places."
Wonder Chef, a brand known for its premium cooking appliances is owned by celebrity Chef Sanjeev Kapoor and Food Entrepreneur- Ravi Saxena. According to Saxena, Small and Medium brands face a tougher challenge.


Ravi Saxena, Managing Director, Wonderchef Home Appliance Pvt. Ltd. says, "Many traditional banks still do not recognize SMEs as priority sectors for financing, therefore access to capital remains an issue for many such enterprises. Lack of skilled workforce has marred the true growth potential of many such organizations. SMBs often don't have enough resources to invest in the skill development of their employees. Retention of skilled and experienced employees is also a difficult task for these companies."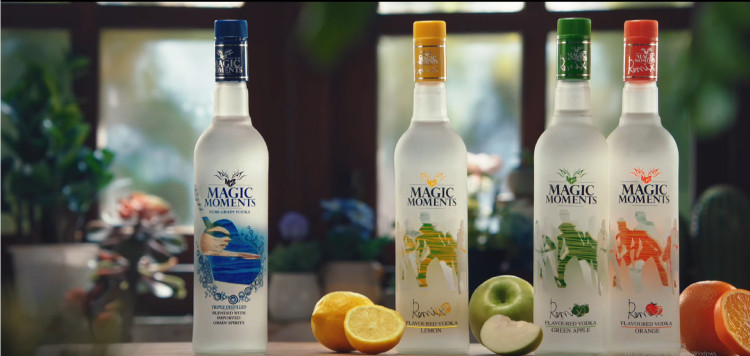 He further says, "SMBs are often crunched for resources. Cumbersome regulatory compliances consume their precious resources which could otherwise be used for core competencies. SMBs face equal competition from the unorganized sector and the large corporates, which makes survival extra challenging for them."


Founded in 1998, Radico Khaitan is the brainchild of Dr. Lalit Khaitan. With 12,000 crore as revenue, and their flagship products like 8PM whiskey and Magic Moments vodka, Radico Khaitan has derived an interesting strategy to reach out to the masses, despite the challenges they face. Amar Sinha, Chief Operating Officer, Radico Khaitan, says, "We allocate a major portion of our current marketing budget (about 30%) to the development of content for Digital and electronic channels. Challenges we face are due to advertising constraints, so alcoholic beverage brands must be continually inventive with their content. For brands, content marketing has progressed to custom-tailored content that is aimed at certain parts of the audience. In order to meet the challenge, we created infotainment content that not only entertains but also educates users."
He further says, "We've figured out the content that our audience enjoys and engages with. Despite the pandemic, Digital media and Social Media platforms have provided us with unanticipated outcomes, not just in terms of interaction, but also in terms of improved market share for our businesses."


Formed in 1978, the Indian fabric and garment giant Siyaram Silk Mills sees changing consumer behavior as a major challenge today. Prashant Awasthi, Marketing Leader, Siyaram Silk Mills Limited says, "Covid-19 pandemic affected the fabric industry drastically. But the main problem in fabric industry across the globe, not only in India, is that fabric share is diminshing. People are opting for readymade garments. So, because they're opting for readymade garments, fabric share is going down.
Siyaram also has its own readymade garment brands such as Oxemberg, J. Hampstead, and Mozzo. Awasthi says, "So, what you call, stitching craft or bespoke tailoring, getting customized shirts, trouser, suits, is occasion based in most cases. For regular consumption, more people are opting for readymade garments. This trend has been witnessed in Tier III, Tier IV cities also, and it has been the trend across globe. This way, the organic market is going down."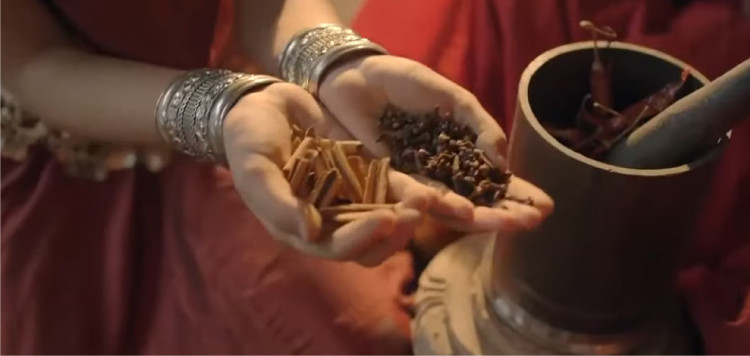 Regional brands have national ambitions
Today, building a brand in this super competitive market is an arduous task. IMPACT spoke to media and creative agencies for understanding the uncertainties faced by the regional brands.


Abhik Santara, Director and CEO of Atom Network says, "I have not come across any brand that has come with a regional play intent. Earlier, several brands were built on the heritage of their regional existence. These days, that's no longer the truth. Today if a brand is manufacturing their products at Chinchpokli, they too have national ambition. Today's brands are competing with international or foreign brands. So, the nationalistic concepts like 'desh ka

namak' are not cutting any ice. Those concepts are very few and far between."
Rammohan Sundaram, Country Head & Managing Partner – Integrated Media, DDB Mudra Group says, "Today brands that are looking to grow nationally should first get their basics right in terms of manufacturing, distribution, and supply chain innovations. The advertising, brand building and media strategies come later. If we see Wagh Bakri as a tea brand, it spends less on advertisements but has a brand recall and is available on several retail outlets in the country."
Sundaram further says, "The regional brands or SMBs contribute 25% of the overall AdEx, which is around Rs 30,000 crore. In the coming year, the ad spends will rise to around Rs 1500-2000 crore by these brands."
Describing about the categories spending on advertisement, Santara says, "D2C brands are spending more than the other brands. If I have to talk about the categories, lifestyle, beauty, personal care, health care and gaming brands are open to spending more on advertising.The budget of such brands are anything between Rs 3-15 crores.

But their budget is fairly fluid, unlike most MNCs, they don't operate on an annual operating plan."
Aman Kochhar, Managing partner, North and East, Motivator India says, "SMBs in India have become a force to reckon with as far as business growth, and the unicorn culture is concerned. While performance marketing efforts are the bread and butter for start-ups, for SMBs in India to make a dent nationally, it is important to focus on long term equity building with consumer and other stakeholders alike."


When asked about how a brand can increase its reach to be a successful national brand in the market, Amit Wadhwa, CEO, dentsu Creative India says, "To go national and reach out to the masses, brands will surely need to invest in TV. This will give them a wider audience in a single stroke, and then on the basis of their geographical strategy, use Digital and other hyper local mediums such as Print, Outdoor, etc. Even within TV, depending on the brand's appetite, they would need to pick the right genres with high reach and interest such as cricket, etc."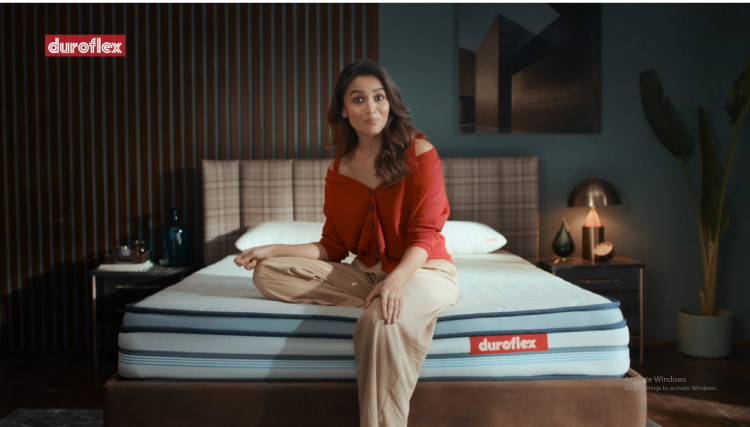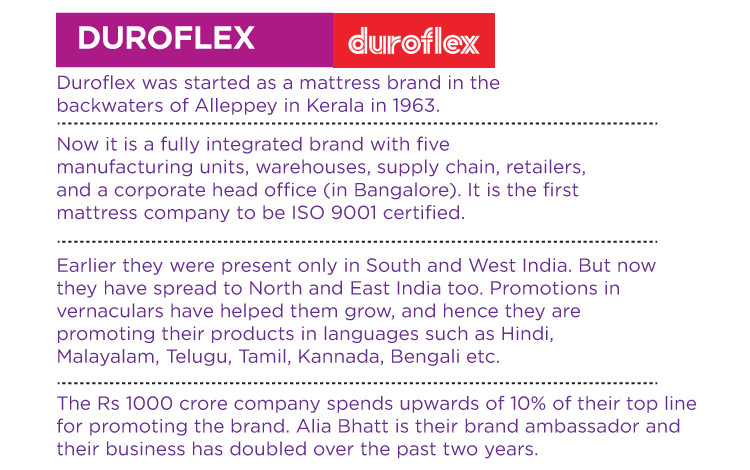 Wadhwa says, "The biggest challenge according to me is to take on the already established national brands, which to me comes with both a budget as well as a strategic brand-building challenge. But there are enough and more examples of brands overcoming these challenges to make a mark for themselves."


Talking about how regional brands are engaging with media and creative agencies, Sudhir Nair, Founder and CEO - 21N78E Creative Labs says, "We are seeing a lot of traction from regional brands. I feel it's a clear indicator of confidence in the product story, and that geographies and boundaries are no longer a barrier. Aggressive growth and ambitions are in the driver's seat."
Explaining about the ad spends by regional and SMB brands, Nair says, "New age brands are spending more. Legacy brands are trying to reinvent themselves to stay relevant. Regional brands are crossing borders and acquiring new customers. Regional FMCG Brands, Food Brands and other convenience tech products are some of the ones expanding their horizon and advertising."
The Growth story for MSMEs in India 2022
Finance Minister Nirmala Sitharaman in her 2022 financial budget made fresh allocation of Rs 262 crores for the Micro and Small Enterprises Cluster Development Programme (MSE-CDP). The Indian government has planned for up-skilling and technology up-gradation with fresh allocations of Rs 235 crores and Rs 205 crores for tool rooms and technical education, and 'Technology Centre Systems Programme' (TCSP) respectively. The ultimate plan is to turn MSMEs into a 50% contributor to GDP by 2025.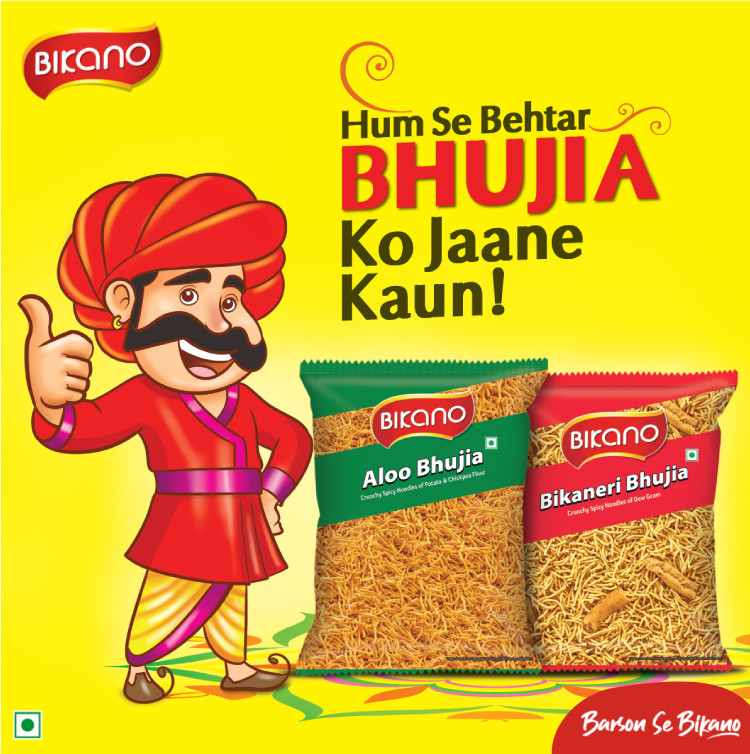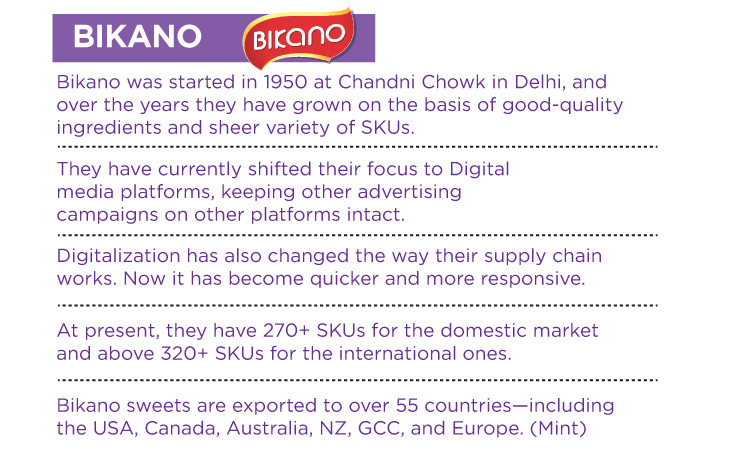 Jhaveri of Badshah Masala says, "We plan to diversify and expand the spice kingdom. Along with spices, we also want to see Badshah Masala getting into the RTE (Ready-to-Eat) and pickles segments. The efforts to popularize Indian cuisines around the world will continue in full swing."
With presence in over 45 countries, Mother's Recipe- a family owned business, started in 2002, and has become a household name not only in India but abroad too. With

an aim to expand its business operations in Africa, South America and Europe, Mother's Recipe is expecting a growth of 20% in 2022 as compared to 15% in 2021.
Sanjana Desai, Executive Director, Mother's Recipe - Desai Foods Private Limited says, "We are equally strong in the whole of India. As far as the overseas markets are concerned, Middle East is a strong region for us, followed by Australia, U.S., and Europe. The word, Mother, evokes a very strong emotion across the world. The concept of 'Maa ke haatho ka khaana' is something that we really stand by. The commitment of providing an authentic Indian flavour sets us apart."
While talking about future growth of MSMEs in India, Manish Aggarwal from Bikano says, "Since registering a revival in demand, SMEs were looking forward to 2022 with positivity and hopes of a healthy growth trend. They're preparing to cater to the burgeoning Digital consumer, while managing increasing commodity prices."
He further said, "Since the announcements of investments in rural infrastructure development, farm credit provisions, and job creation—we are further ready for a consumption boom, and growth in momentum for the FMCG sector."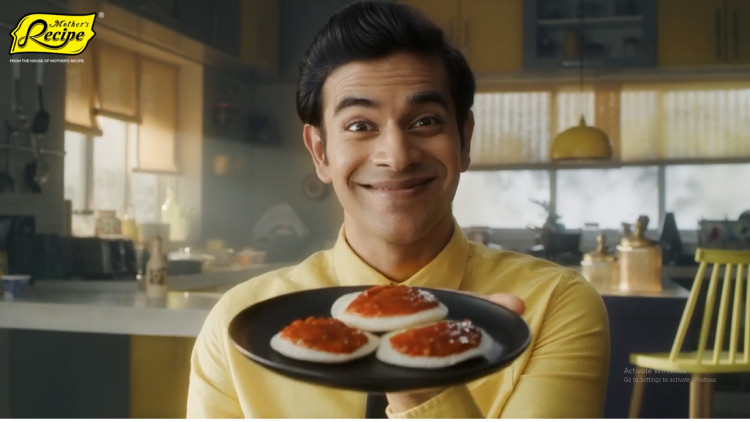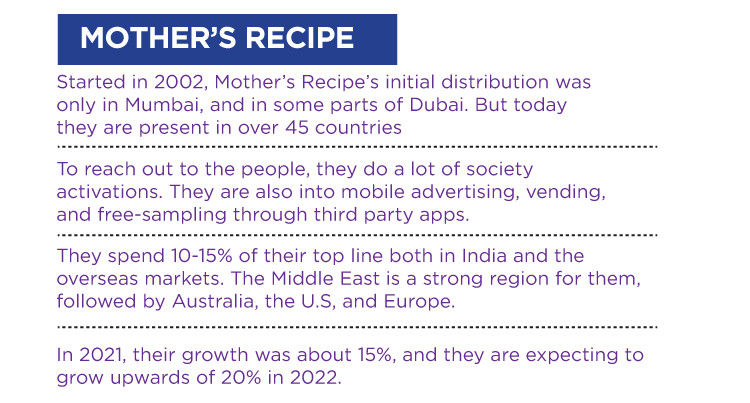 According to Radico Khaitan, they registered 8.0% year-on-year volume growth in their total IMFL. In the Prestige & Above segment, the company grew by 29%. For the most part, the Q3 FY2022 market conditions remained normal as the previous wave of the pandemic subsided. They registered good volume growth, particularly in the Prestige & Above brands, which grew by 18% over Q3 FY2021.
Ravi Saxena, MD of Wonder Chef looks at the brighter side and says, "The year 2022 is indeed going to be the year of exponential growth for Indian SMEs. The pandemic is behind us, and the market is all open. The Union budget 2022-23 had several incentives for SMEs. From tax incentives to emphasis on digital infrastructure, the budget had a strong focus on growth powered by the SMEs."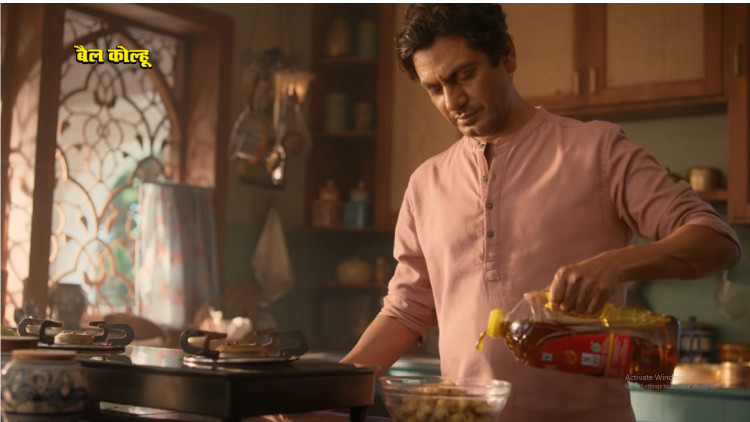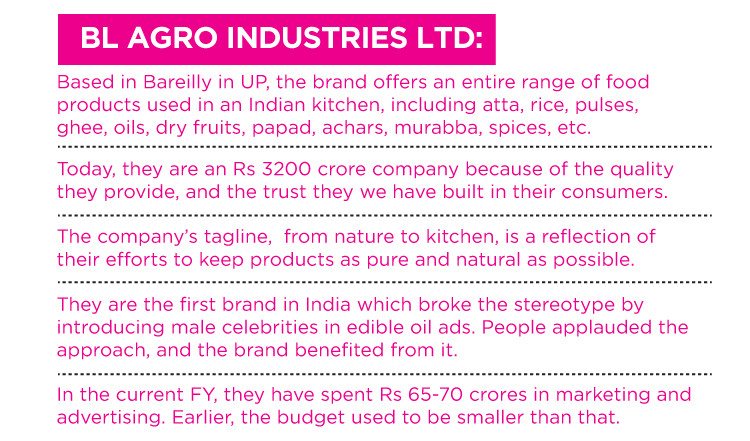 Applauding the initiatives taken by the Indian government, Saxena says, "The One Nation One Registration and the credit guarantee scheme will further boost the growth of the smaller enterprises. The interlinking of the portals like Udyam, Aseem, e-Shram, and NCS would further enhance credit and entrepreneurial opportunities for SMEs. The phenomenal growth and success of many Indian start-ups that became Unicorns from SMEs in no time, is catching the attention of global investors. More global investors are expected to pump in capital in the Indian market, and help ease the liquidity crunch for the Indian SMEs."
With this, we can hope to see many more promising SMEs make headway in the coming years, outperforming and outshining MNCs. Thus taking forward the legacy of Brands of Bharat.