Ever wondered why the new packaging of your favourite product suddenly appears more attractive than its earlier version or how a cluttered website turns into a delightful visual experience or even how a retail store turns more elegant in its look and ambience? All thanks to design and its power to weave magic into brand tales.
For a long time, design had been accorded lesser importance in the brand-building exercise while the other elements of marketing enjoyed the glory. With time, as marketeers have recognized the true power of design, the industry has seen good growth.
Moreover, the on-going pandemic and the rapid digital transformation have provided design agencies with the right kind of opportunity to use their skills in dealing with the crisis. Of late, brands brands have shown enthusiasm to play with designs using short-term tactical ideas like tweaking the logos or glamorizing their packaging, etc, as traditional approach of branding has lost some of its sheen.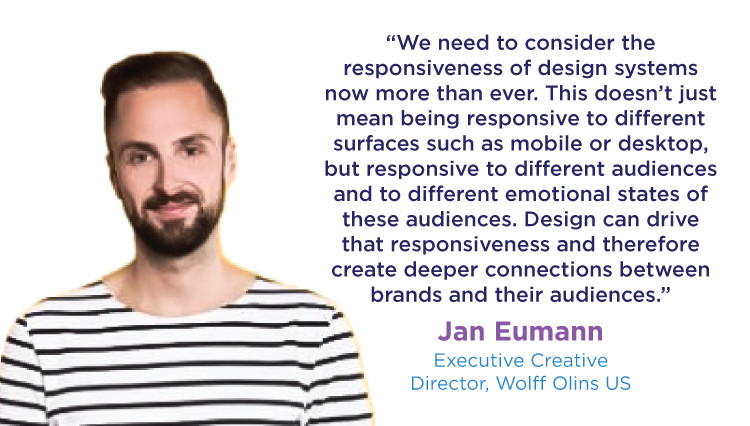 Besides, in a digital-first world where a lot of interactions are happening online, grabbing the attention at the first go becomes extremely important for brands. Design now plays a critical role in brand building and accentuating its proposition more than ever before.
On the power of design and the challenges that the industry had to face earlier, Ashwini Deshpande Co-founder & Director, Elephant Design, says, "Elephant was born when the Indian marketing fraternity was not even aware of 'design' as an independent expertise, besides the 'art' part of advertising. It has been a long journey of educating brand owners and marketeers about the immense power of good design, especially relevant for India. I am glad to see the fraternity growing. That is perhaps the only way to demonstrate transformational capabilities of a good design."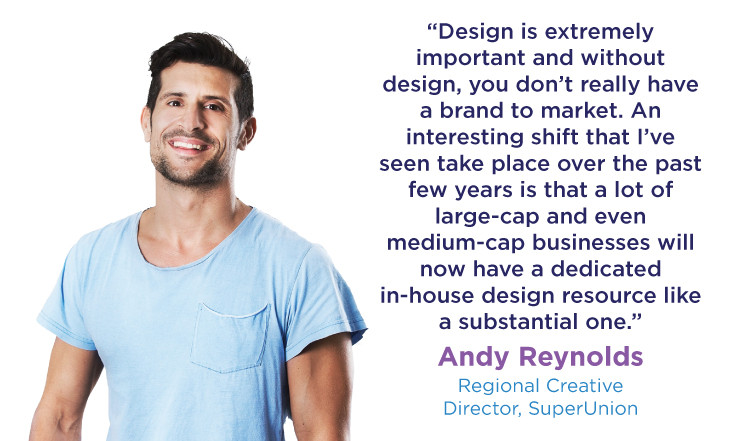 Evolution through the pandemic
Immunity, hygiene, wellness, personal-care were among the factors leading to design innovations and launches last year. Tweaking the app icons or making aesthetic changes in packaging with masks or campaign logos to encourage safe practices are some steps brands and design agencies took in the last 13-14 months to keep up with the changing consumer sentiments in the light of the pandemic. Also, one can hardly ignore their renewed focus on sustainability to reduce carbon footprint.
"Designers are trained to navigate through uncertain results. They are used to exploring, experimenting and even facing failures. That is the only way to come up with something new or innovative," says Deshpande. "As devastating as it was, the pandemic gave designers the opportunity to use their skills for dealing with uncertainty. Essentialism emerged as a strong trend, and brands that could spot the diversity of roles it needed to play in the lives of consumers managed to stay afloat with the help of user-focused design thinking."
Geet Nazir, Managing Partner, Conran Design Group, stresses on design's ability to humanise interactions. Brands have begun to recognize the impact that design can have in the way consumers experience and remember them. "The role of design has further evolved to deliver impactful storytelling on an emotional level, traditionally a role relegated to communications alone. This has become far more critical during the pandemic, where consumers sought solutions to help them navigate an unforeseen circumstance. Overall, we see the needle shift from brands seeking design for aesthetic gains to design thinking becoming an integral part of how brands engineer better value for their customers and greater competitive advantage for themselves."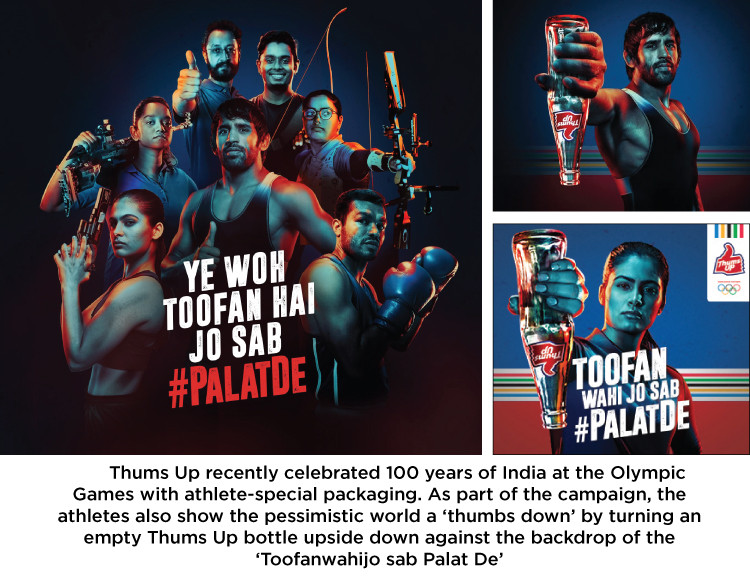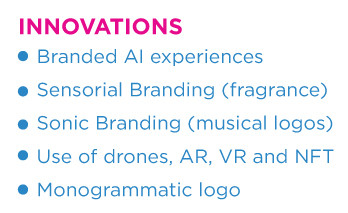 Andy Reynolds, Regional Creative Director, SuperUnion, is of the opinion that the design industry has evolved along with technology. "I think the industry evolved hand-in-hand with technology. With the proliferation of social media and the general use of screens, brands naturally become a lot more digital. So, brands have literally been there and we've also, as an agency, developed the next beat to accommodate for that change. For instance, only up until about 3 years ago, we used to outsource a lot of motion, 3D and tech stuff, but now we have a complete in-house tech team, because that is now interwoven. How a brand moves is as important as how it looks," he says.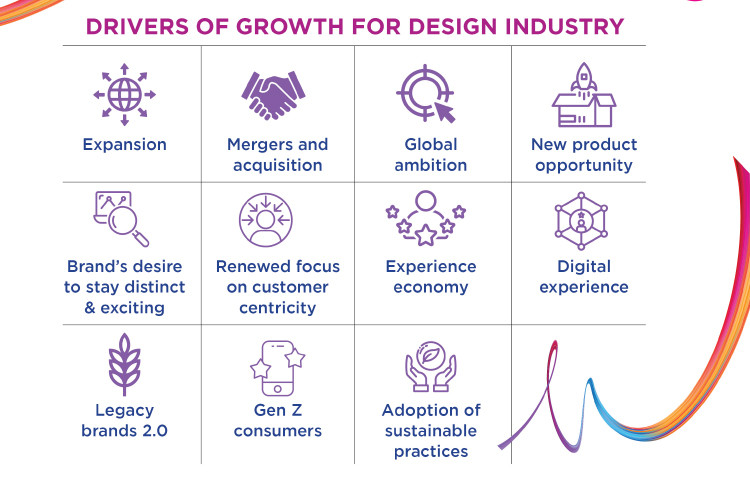 Speaking about how they worked through the pandemic, Reynolds adds, "With the pandemic, brands need to be able to communicate quicker, they need to be even more flexible with adapting on screen. For example, we're working with a brand in the insurance base, which is looking to refresh because they feel their identity, created some years ago, is not fit for screening. So, from the logo all the way down — all those assets that go into the toolkit just don't quite work on screen. So we have to relook at them, perhaps redesign them for it to be screen-optimized."
"We are seeing a lot of growth as the world somehow learns to live with or get over the pandemic, and the energy that was almost compartmentalised during the past 18 months is now being unleashed," notes Jan Eumann, Executive Creative Director, Wolff Olins US. "That is leading to a boom in work and, in turn, is the reason why design studios are hiring globally at the moment. Design is seen as a competitive advantage, no longer just in the consumer space, but with large-scale organisations that are competing for growth, talent and success. Nobody wants their brand to be seen as standard in its design – that would be an indicator of a stale business left behind in the past decade," he explains.

"A lot of the thrust has shifted from building brands from scratch to actually building adjacent lines of business, expanding offerings, going digital, and therefore, in some ways, expanding the umbrella that your brand can stretch across. Now, if you look at the rest of Asia, this has been happening quite prolifically already. You look at the emergence of the number of super apps, whether it's Grab in Indonesia, or WeChat in China, or Gojek, these brands have already sort of expanded their offering from shopping to cab services to food delivery, utility bill payments — it's all under one roof.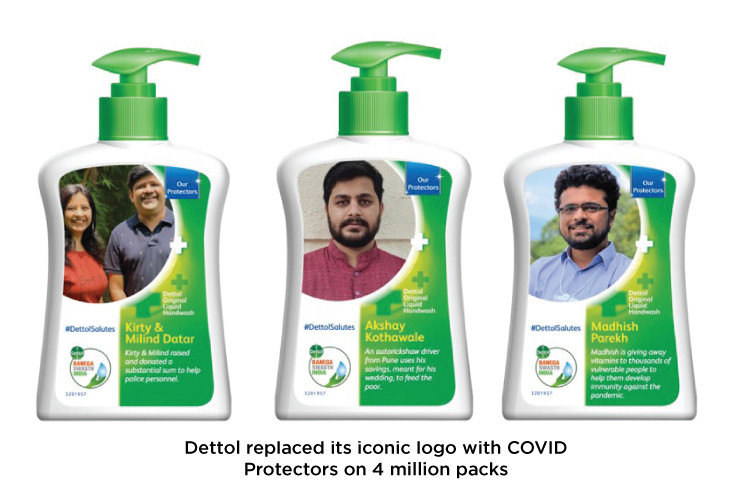 "So, when you're building a brand for an offering like that, your brand needs to be super flexible, your design language has to shift from the older way of looking at things from a consistency perspective to thinking about coherence. So, 10 years ago, if you were a Telco, you would paint the town with your brand color and logo, and that was branding for you. Today, branding is about creating a coherent experience, which can work, let's say, for EdTech and at the same time for e-commerce. It can also work for a payments wallet and so on and so forth. So there's a lot more fluidity and coherence that needs to come into branding and design than having the rigid consistency that you used to subscribe to before," states Mehul Shah, Strategy Director – India, SuperUnion.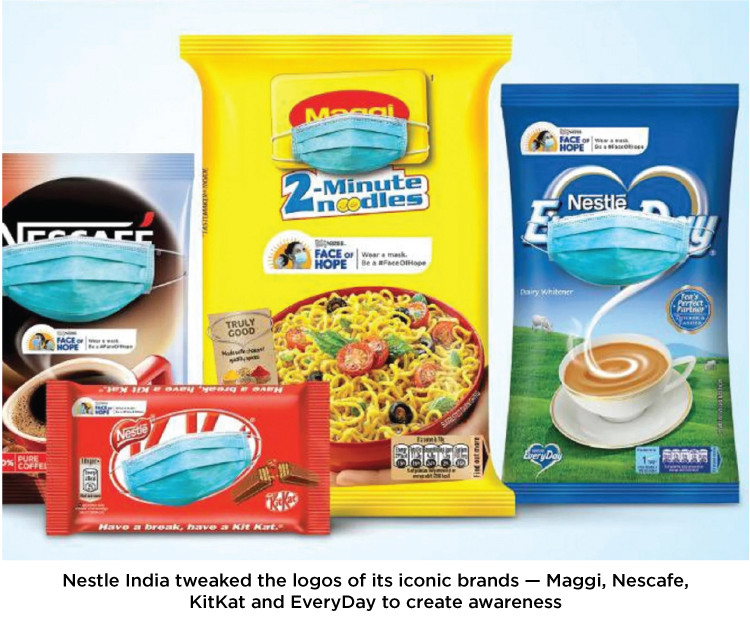 "Design has to be agile and adaptive to the needs of consumers," says Kurnal Rawat and Arnab Ray, Creative Directors at Landor & Fitch while explaining with Volkswagen's example. "Take Volkswagen, the logo does not exist only on cars but also on new age platforms, communications etc. — hence the need for simplification. Looks great on a car, can look great as a social media favicon as well. Holistic cohesiveness from a design point of view is imperative. The pandemic has certainly pushed people to interact with brands at a more digital-level; hence design choices are often made keeping the screen in mind. Even for packaging, the new trend is to consider the 'digital shelf' and design accordingly — what will stand out on an e-commerce platform?"
"Last year was obviously very challenging for everyone, but other than that we have been steadily growing over the years with healthy double-digit growth," shares Ashutosh Karkhanis, Creative Head and Managing Partner, Open Strategy and Design. "Our larger focus has been on brand design and transformation projects, and hence our mandates include more strategic investments for brands. We tell our clients that we are like investors — we bring in thought capital to push the value of the business. The presence of so many big, global start-ups that have designers as founders is not a coincidence. So, in that sense, we are creating a very different benchmark for the value of design projects."
Elements of design
Logo is very important; more like an ambassador for a brand while being only one part of the brand identity. Elements like colour, type, imagery, icons and voice give a brand its essence and persona. All these go on to visualise and verbalise a powerful brand idea/positioning. All the elements have to combine well to bring out the right brand essence and the right message it tries to convey.
"The elements of design together form the brand toolkit and eventually become the sacred assets of the brand. If used well and consistently, these very elements become iconic.?Over a period of time, the brand should be recognisable even if you hide the logo. Take Indigo airlines for example. The indigo colour, the witty tongue-in-cheek voice and the font, all come together consistently to delight onlookers," shares Rawat and Ray.
"The expression of the brand, i.e., the logo, colour family, iconography, fonts, photography style etc. are all elements that need to be cohesively defined to ensure that there is no loss in translation between the envisioning and implementation of a brand, thereby ensuring brand consistency at every touch point." states Nazir of Conran Design Group while adding that great design plays an important role across every single aspect of a brand's identity.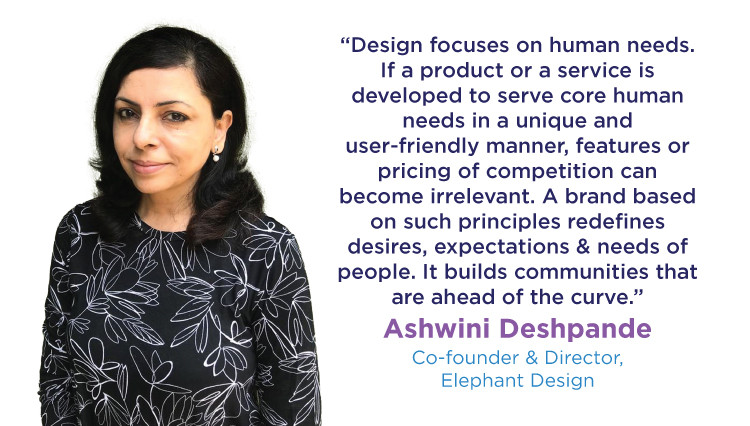 Elaborating on the various elements of design, Preeti Vyas, Founder & Chairwoman, Vyas Giannetti Creative, explains, "A brand is a micro-universe of different components — each serving a vital purpose that must work in tandem to help a brand succeed and stay distinctive. The iconography helps communicate different narratives or uses of the particular brand; design language brings a brand alive across various formats; colour palette can add layers of complexity or vibrancy; brand positioning differentiates the brand from competitors and defines its purpose; packaging helps the brand stand out while a tag line can help the audience understand what the brand stands for."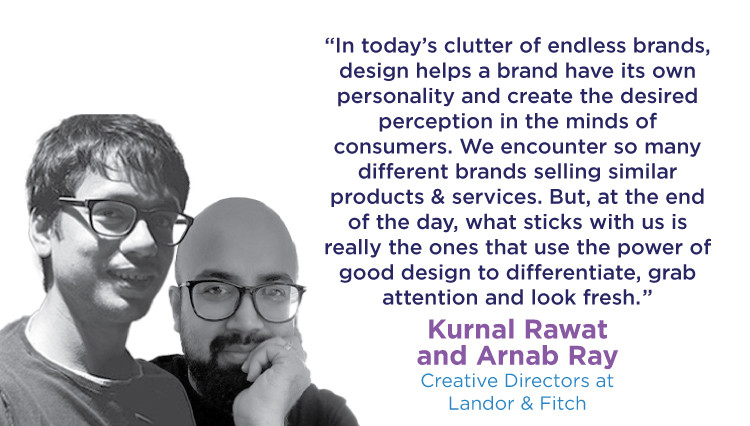 How brands are experimenting
Be it new logos or change in packaging or new websites, we have seen a lot of brands rehashing and refreshing their identities or changing their style recently, especially to stay relevant in the new normal. Coca-Cola India's home-grown brand Thums Up recently changed its packaging to support Indian Olympians at the Tokyo Olympics. A similar, path-breaking step was taken by Reckitt last year, which replaced their iconic logo for Dettol with pictures of COVID warriors on 4 million packs. FMCG major Nestle India, too, experimented with the logos of its iconic brands — Maggi, Nescafe, KitKat and EveryDay. The brand logos sported masks to create awareness about Covid-appropriate behaviour among the masses.
Brands have been saluting COVID warriors since the pandemic struck. But Pepsico's fruit flavoured drink Slice has gone a step further by using augmented reality to achieve that. Explaining the unique move and the thought behind it, Anuj Goyal, Associate Director, Tropicana and Slice at PepsiCo, says, "We wanted to do something bold. So, we chose tech because as a responsible brand we wanted people to stay inside their homes. We thought can we enable them to get this message while being quarantined? With technology, they didn't have to go out to buy a bottle of Slice, they could sit in their homes and still read these stories. The team came up with a solution wherein you can actually scan the logo anywhere — on a bottle, on the website — and read the stories. And that was the reason we didn't go for a physical logo change."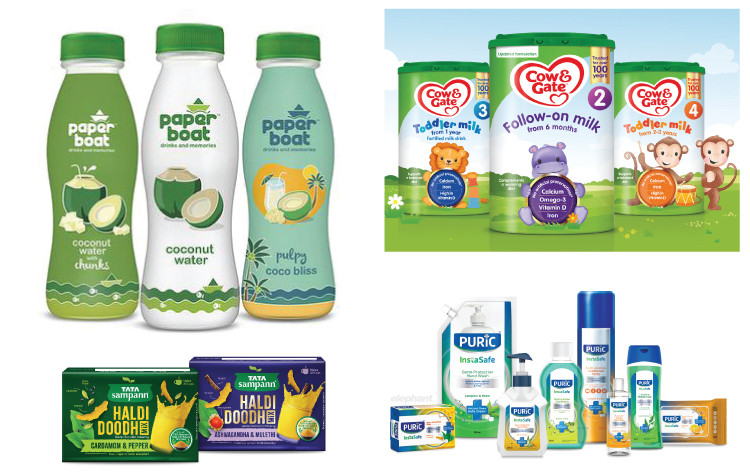 The brand perspective
During the pandemic, a lot of brands were found to be experimenting in terms of design — be it rebranding or refreshing their identities with new logos or packaging or changing the look of their website to stay relevant. Brands have realised the importance of design and are ready to leapfrog.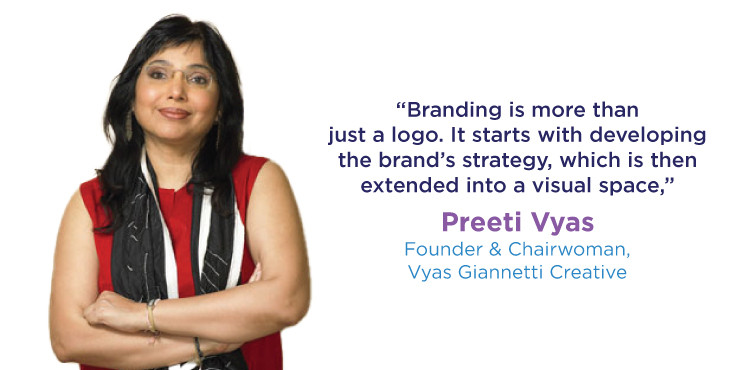 Yes Bank was one of the first few brands to have launched a musical logo and established a sonic brand identity to connect with customers across platforms and geographies. Speaking about the brand's sonic identity and the role of design in branding, Jasneet Bachal – CMO, YES Bank, shares, "Design language has always played a pivotal role in brand building because it speaks to consumers without words. In my view, it's not enough to say what the brand stands for; you need to bring it alive. The sonic identity, over and above the brand's visual presence, has been conceived to create a distinctive signature that not only captures key attributes representative of the bank, but also resonates with customers in their journey with the bank."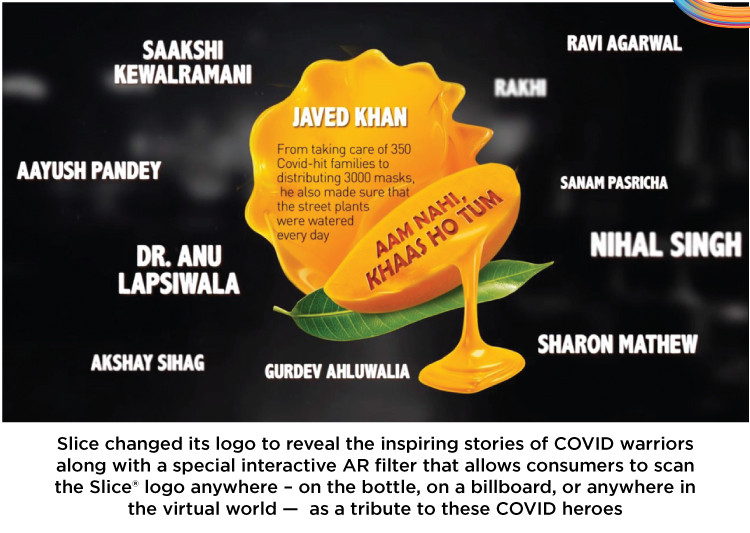 Indian beverage brand Paper Boat is probably one of the best examples of brand building and design. Its rapt focus on 'innocence' & 'Indianness' in its communication and design has helped the brand charm consumers since its inception.
"Design has played such a crucial role in the way we stand out as a beverage company because of our creativities and unique packaging. We've used consistent visual story-telling in our communication (and on our products) to a great extent. So much so that when someone thinks of Paper Boat, he/she automatically think of nostalgia and childhood," elucidates Swetha Kariappa, Chief of Design, Paper Boat. "We've created a little pocket of water-coloured illustrations and memories that have permanent space on the internet. From our social media to our e-commerce presence, our design elements have allowed us to connect and interact with our consumers throughout these years."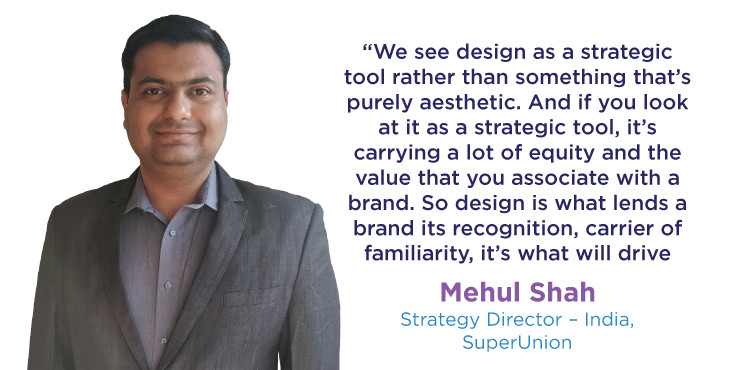 Recently, HDFC Life redesigned its website to offer a more enriching experience to prospective and existing customers. Highlighting the features of the new website, Vishal Subharwal – Head-Marketing, E-commerce and Digital Business, says, "Our approach with the new design was essentially about making it a customer/visitor first approach. We decided to go with our core purpose of serving the customer, which probably comprises about 99% of the traffic that comes to our website. We've designed the website to make it frictionless, reduce the bounce rate, which happens because customers tend to get lost on the website. So, product discovery; purchase; premium renewal; paying a claim; getting life cycle customer service; locating a branch and customer care have been made simpler with the new design."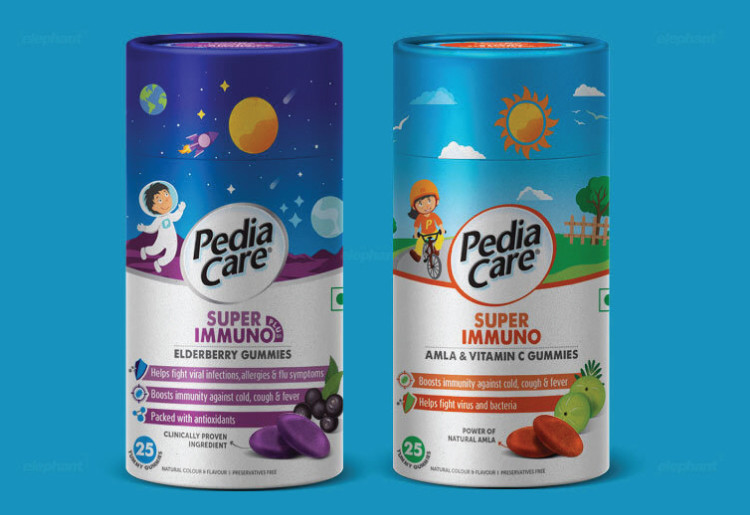 Innovations going forward
With the growing digital transformation and technological advancements, companies are realising the importance of brand experience like never before. Be it sonic branding or animated logo, design agencies have pulled up their sleeves to breathe new life into brands with fresh and unique ideas in terms of design.
Explaining about sensorial branding, Karkhanis of Open Strategy and Design, states, "Sensorial branding is obviously something interesting and potent. And it is not just for experiential brands (like hospitality). In fact, every brand can find ways of tapping into it. Imagine online retailing leveraging it in the packs that arrive at our doorsteps. The moment when you are excitedly unwrapping the package, if there's a certain fragrance that hits you, it creates deep memories and associations for the brand. Luxury brands have been doing it for years, carefully reimagining every moment and asking themselves — how can we create a delight there. That is what design is about."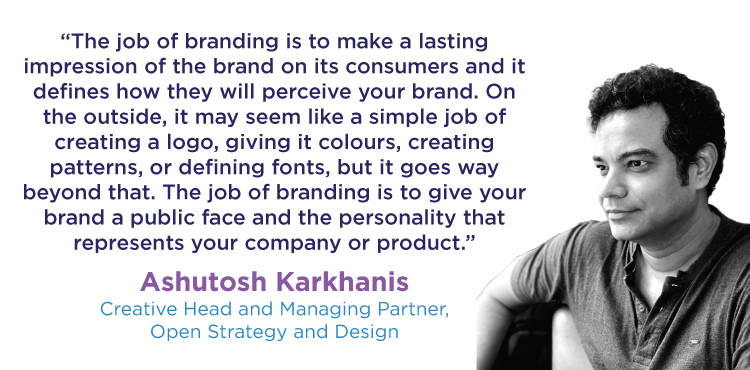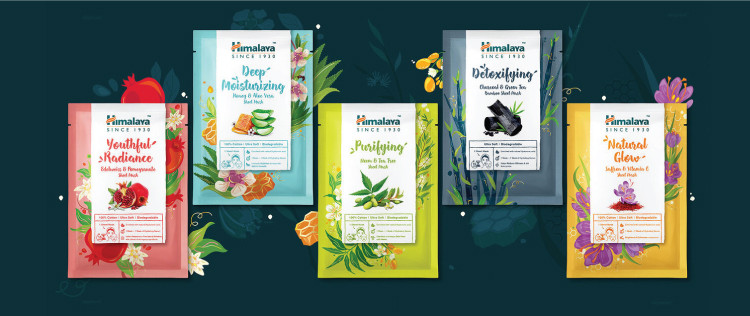 "Dimensional branding is one where you're looking at screen — first branding and creation of motion assets for a brand, thinking about animation as a building block in the brand experience, etc. So that's one where brands are certainly paying a lot of attention, particularly globally," highlights Shah. "I think, in India, clients have still not woken up adequately to that space, but they should. And then the other one is sonic branding. I think sonic branding has been an under-celebrated form. And, as we go more and more digital in our experiences, and as video becomes the predominant means of consuming content, that's going to change quite rapidly. So those are the spaces that are upcoming."