2020 was a bizarre year for the Indian FMCG industry. On one end, the off the shelf-flight of 'fast moving' consumer goods slowed down to some extent due to lockdown restrictions and the long queues outside kirana stores and supermarkets gave way to a firmer demand for the FMCG goods online. And the companies manufacturing them were forced to rise up to the challenge in order to keep pace with changing consumer demand and preferences owing to COVID-19. What emerged from the lockdown economy was an industry far more responsive, flexible and tech savvy.
Not that the growing influence of digital technology, proliferation of informed buyers and impact of conscious consumerism was lost on Indian FMCG players earlier, but the pandemic served as the much needed pivot fast forwarding the adoption of ecommerce, digital advertising and the need for sustainable practices by many years. From 'earth-positive chocolates', and forays into niche (organic food, natural personal care and cold-pressed oils) or Ayurvedic categories, to significant spike in e-commerce budgets and digital ad spends, tech-driven kirana (mom and pop stores) stores, rise of direct-to-consumer model, and dash of WhatsApp commerce, the year of the virus witnessed it all.
According to FMCG Snapshot for Q4 2020 released by NielsenIQ's Retail Intelligence team, the Indian FMCG industry bounced back with a consumption-led growth of 7.3% in the quarter ending December 2020. E-commerce sales contributed to 7.5% of total FMCG sales in October-November- December 2020 in India Metropolitans (million plus population cities), which was much higher than the pre-COVID times The channel contribution was less than 6.5% in pre-COVID months of January-February-March 2020.
Further, as per the fifth edition of the annual report on digital advertising from the exchange4media Group and Dentsu titled 'Digital Advertising in India 2021', digital advertising grew in India by 15.3% last year to reach Rs 15,782 crore. It was at Rs 13,683 crore at the end of 2019. The study also reveals that the share of ad spends on digital media stood at 14% for FMCG, next only to E-commerce (24%) and consumer durables (17%). Within that the industry spends the highest share of its digital media budget on online video at 49% (up from 36% in 2019) followed by social media (32%) & display banners (14%).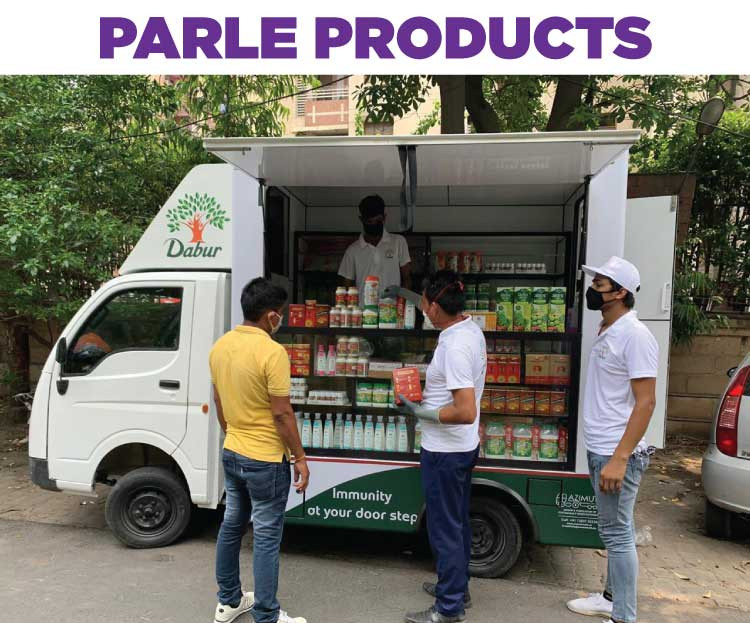 With health and hygiene emerging as the key consumer needs during the pandemic, Dabur India acted with agility to launch more than 50 new products and repurpose few others in the healthcare, hygiene, personal and home care and foods category. Its recent foray into niche categories including organic foods and cold-pressed oils are also noteworthy in the context of growing awareness among consumers. Going ahead the firm intends to strengthen its portfolio with Ayurveda-based products in modern, ready-to-use formats which appeal to a modern mindset.
Commenting on the growing adoption of e-commerce and digital payments, Mohit Malhotra, Chief Executive Officer - Dabur India Ltd. shares, "Our e-commerce business more than doubled last year. It has a saliency of around 6% as compared to around 3% a year ago. In line with this development, we have already started launching new products exclusively for online markets." In the past few months, Dabur Apple Cider Vinegar, Dabur Baby Range, Dabur 100% Cow Ghee, Dabur Organic Honey, and Dabur Himalayan Forest Honey were launched exclusively on e-commerce platforms.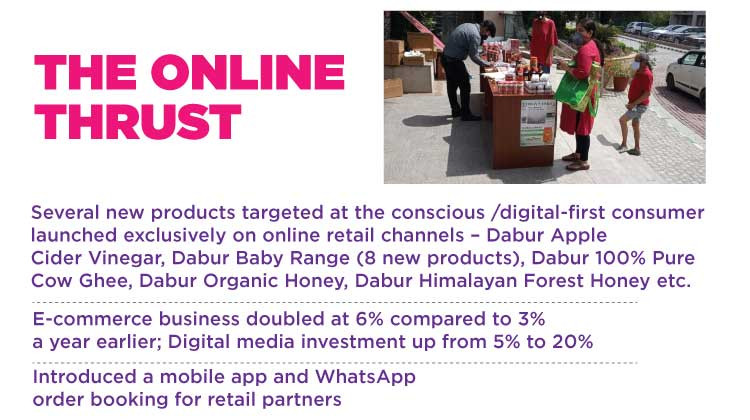 The pandemic induced change in media habits and consumption further led Dabur to increase its investment in digital media from 5% to 20%.
The FMCG giant was also quick to innovate on the retail front. With physical order-booking becoming difficult during the lockdown, the firm leveraged technology to make the process simpler and seamless for its retail partners. "We rolled out a mobile app for retailers, commenced order-booking on WhatsApp and activated our Call Centre to take orders from retail outlets across the country. Partnerships with online delivery service providers like Swiggy and Dunzo helped us in ensuring uninterrupted supplies to retail outlets and consumer households," says Malhotra.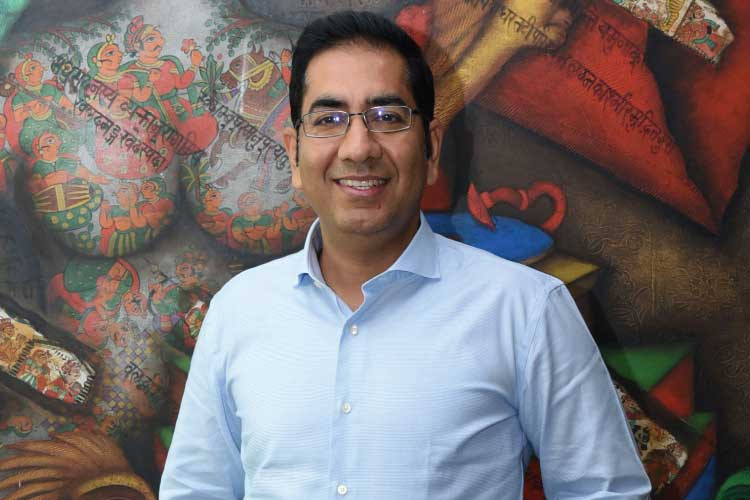 Mohit Malhotra
Chief Executive Officer - Dabur India Ltd.

"Our e-commerce business more than doubled last year. It has a saliency of around 6% as compared to around 3% a year ago."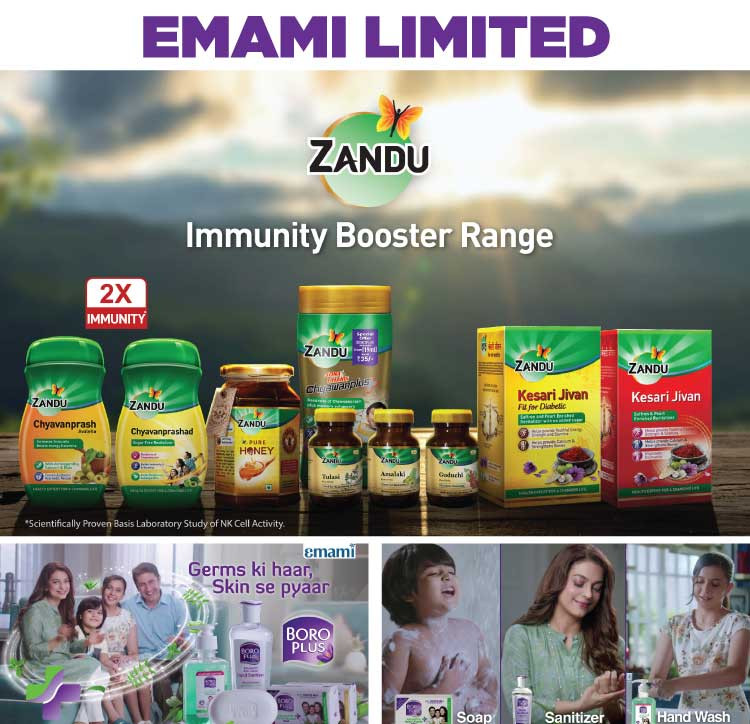 Having rolled out around 20 products under the Zandu umbrella since the pandemic, Emami will continue to focus on the healthcare category. Personal care and home hygiene will be other focus areas. The company is also exploring the inorganic growth route through partnerships and investments in digital-first brands for which it has earmarked ?100 crore.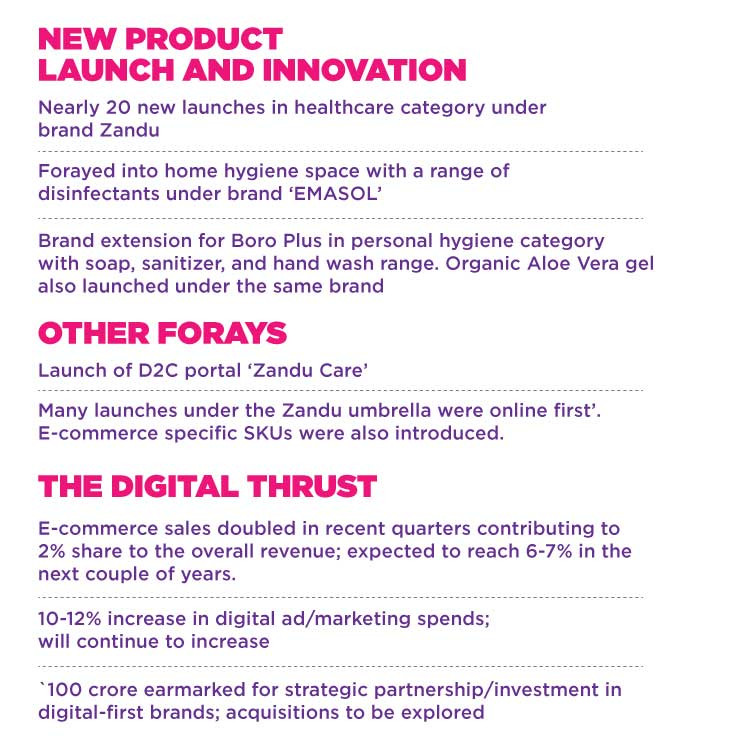 Commenting on the same, Harsha V. Agarwal, Director Emami says, "There is huge opportunity in the digital space that has established itself as an important strategic area for investing in the next couple of years. E-commerce sales of our products have shown significant growth over the past few quarters and we have been strengthening our presence in the space by ramping up our product portfolio and launching digital first SKUs. In the healthcare category, under Zandu, there were 18-19 launches within April- September, many of which were online first. Backed by their encouraging response, we are open to leveraging this growth trend through various initiatives which may also include strategic investments and partnerships with digital-first brands. It's not that our focus will shift from our core and existing businesses, but we are also targeting the digital first consumers aggressively."
Emami's ad spends are back to pre-COVID levels, even as its digital growth story continues with a 10-12% increase in digital marketing budgets. The share of e-commerce in the firm's overall revenue doubled in recent quarters to 2%. It is expected to reach 6-7% in the next couple of years, with the company's own recently launched direct-to-consumer channel 'Zandu Care' poised to contribute significantly to this growth.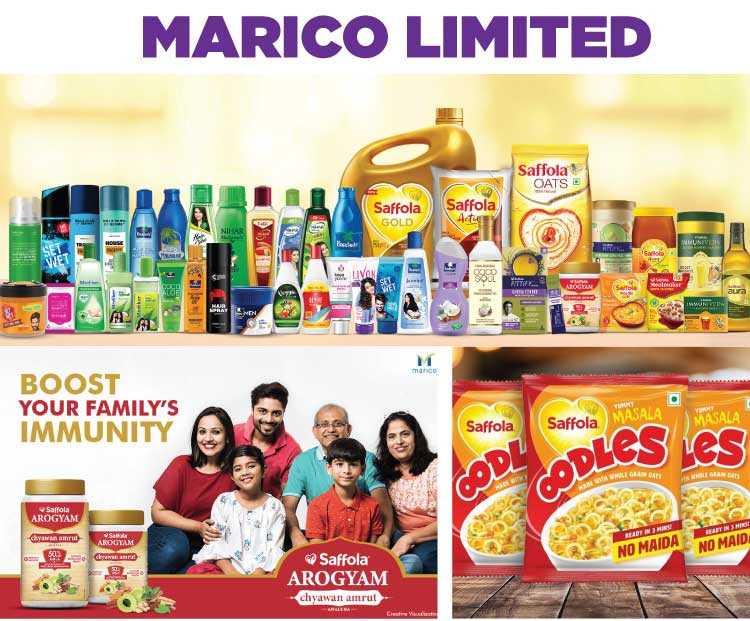 Koshy George, Chief Marketing Officer, Marico Limited observes that in addition to the obvious trends of growing health and hygiene consciousness, and adoption of e-commerce and digital media, there have been other significant shifts in consumer behaviour during the past year. "Post COVID, consumers were seen gravitating towards trusted brands and seeking more functional information about the products they buy." It will be pertinent to note here that Marico supported the launch of Saffola Honey with an aggressive campaign highlighting the NMR honey testing process in a bid to reach out to this discerning set of consumers.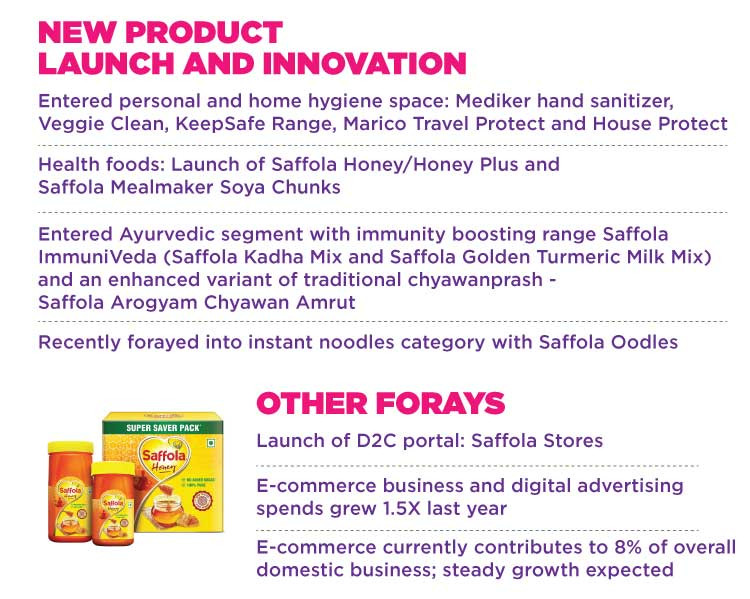 He adds that the increasing influence of online media (ratings, influencers) on offline purchases will ensure that brands keep growing their investments in the e-commerce and digital space. Marico's own e-commerce business grew by 1.5X last year. Currently it contributes 8% of the total revenue and is expected to register steady growth. Digital marketing spends also increased at the same rate. Influencer marketing and content are now an essential component of Marico's digital strategy.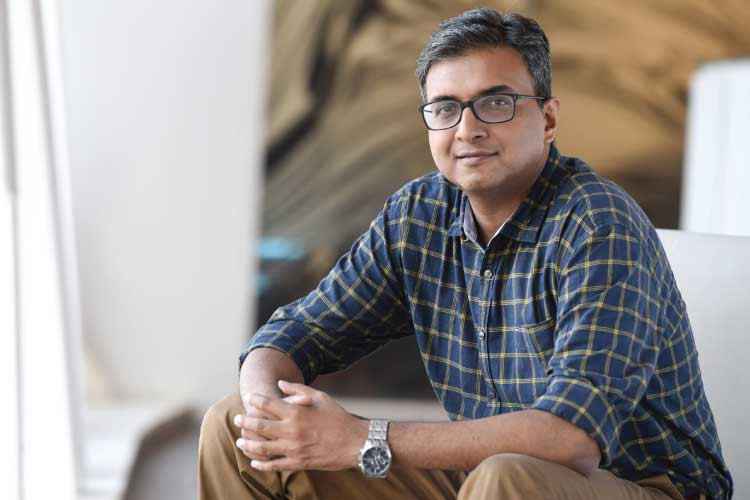 Koshy George
Chief Marketing Officer, Marico Limited
"The new equilibrium, particularly in terms of e-commerce and digital media adoption for both brands as well as consumers, will be established at a higher threshold on the back of consumer habits forming over the last 6-7 months".
However, George believes that the new normal will not be as drastically different as anticipated. "With exaggerated consumer trends/behaviours normalising (binge watching, online-only shopping, excessive hygiene etc.), a lot of unwinding will happen, and we will have to recalibrate strategies as we move ahead. That being said, the new equilibrium, particularly in terms of e-commerce and digital media adoption for both brands as well as consumers, will certainly be established at a higher threshold on the back of consumer habits that have been forming over the last 6-7 months, or rather more".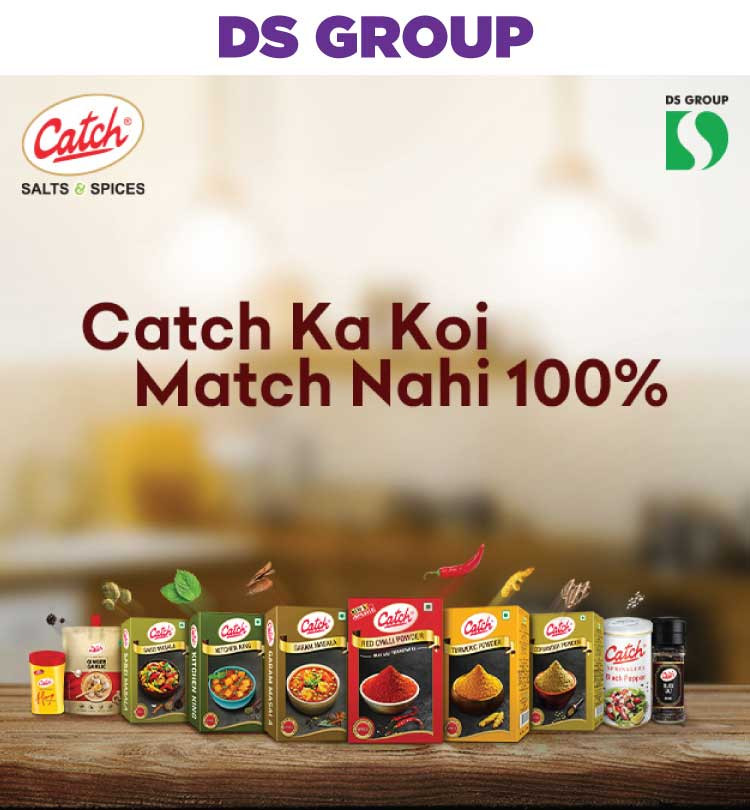 For Rajneesh Goel - Business Head, DS SpiceCo Pvt Ltd., the year 2020 was a mixed bag. "While we witnessed a huge spurt in domestic consumption, outdoor consumption was badly impacted last year due to the lockdown rules. However, by year-end the overall market has recovered to a large extent and indoor consumption has compensated fairly well for the loss of our outdoor business. Another trend we observed was the shift in consumer preference from loose to packaged spices, particularly in the urban centres where people are more concerned about hygiene."



The Group's E -commerce business witnessed a marked 60-70% growth during the lockdown period. It is expected to stabilise at 1.5 times. This has encouraged the company to further invest in the channel. In addition to listing itself as a seller on Amazon, it is also providing nation-wide free delivery on Amazon Cash Store. Goel states that "more than the value of sales, it is interesting for us to study the kind of interest we are getting from different parts of the country."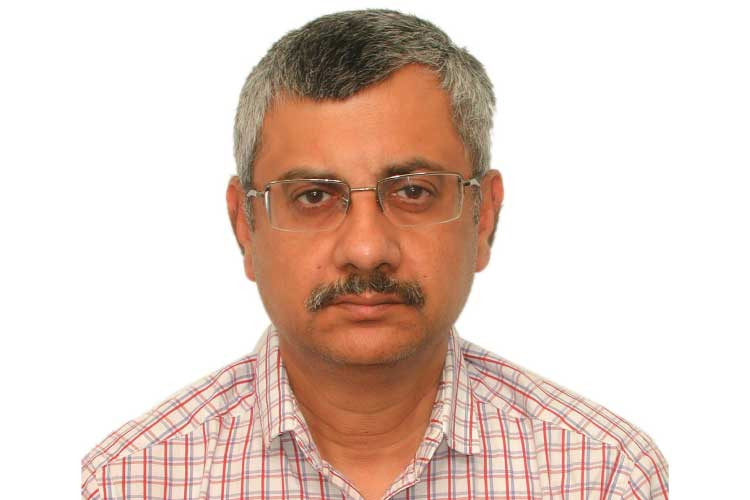 Rajneesh Goel
Business Head, DS SpiceCo Pvt Ltd
"Digital is a medium for specifically targeting consumers and creating conversations with them. With that in mind we have tripled our investment there."
Adding a word on how the digital medium has gained prominence in his media plan, he states, "Digital is a medium for specifically targeting consumers and creating conversations with them. With that in mind we have tripled our investment there. However, we cater to both India and Bharat, so our media strategies will be tailored accordingly." Goel is of the opinion that as internet penetration increases in rural India and reverse migration continues to blur the rural-urban boundaries, digital will become increasingly relevant as a medium of sale/purchase and communication across strata and geographies.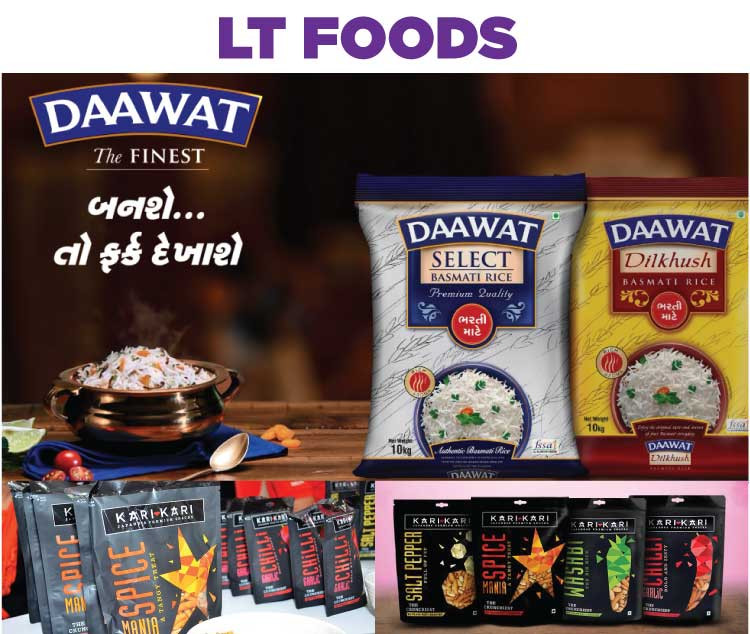 Consumer food company LT foods has been constantly innovating to bring healthy, easy-to-use and readily accessible rice-based food solutions targeted at the younger lot. These include Daawat Sehat, Daawat Quick Brown Rice, Daawat Cuppa Rice, Daawat Saute Sauces and premium snack Kari Kari. Ritesh Arora, Head – India Business at LT Foods, says, "Preference for health, taste, and convenience emerged as the most prominent trend for us last year. We have also been witnessing a clear movement of consumers from loose / unbranded products to packaged and branded basmati rice in search of healthy, hygienic and fortified food options. This led to buoyancy in sales for brands such as Daawat Sehat (fortified rice) and Daawat Quick Brown Rice through online channels."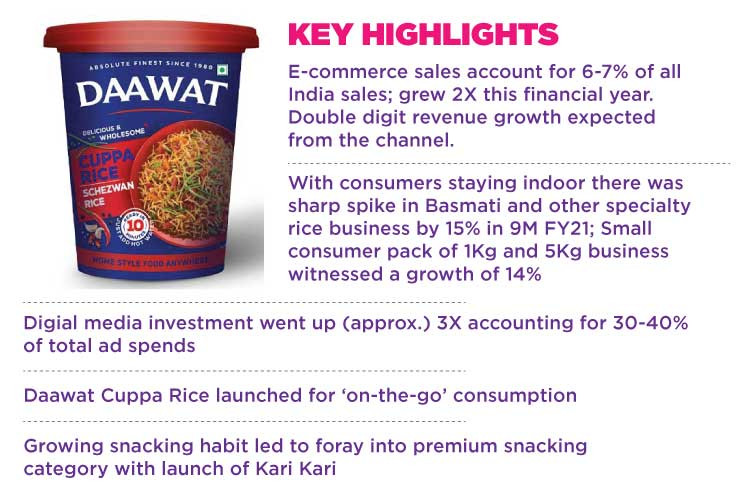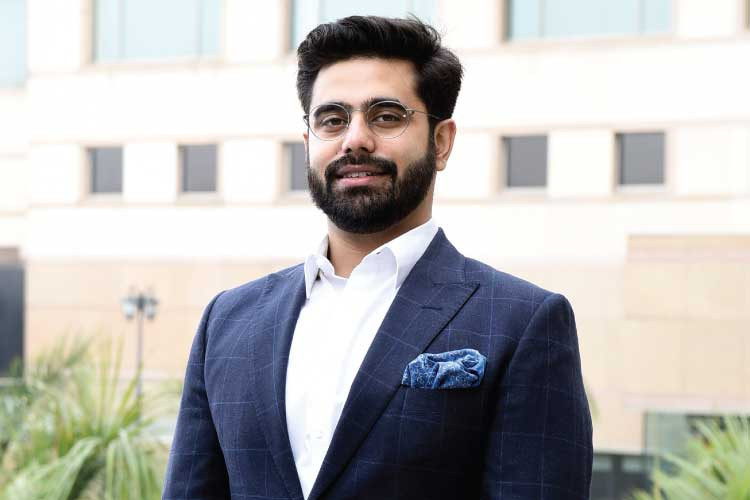 Ritesh Arora
Head – India Business, LT Foods
"The shift to branded food items led to buoyancy in sales for brands such as Daawat Sehat (fortified rice) and Daawat Quick Brown Rice through online channels."
In line with the consumer choice and trends, LT Foods bolstered its e-commerce presence on Amazon, Big Basket, and Grofers while entering into partnerships with food delivery apps Swiggy and Zomato to offer swift, door-step product delivery. The company drew out a 'digital first' marketing strategy for effective resource utilisation during the pandemic. "With technology bringing in the capability of real time and predictive data analytics, the industry is moving towards a proactive and data-driven approach to understanding consumer behaviour and creating brand campaigns that are sharply targeted, measurable and cost optimised across multiple touch-points like social media, OTT platforms, and tech-driven outdoors."
E-commerce sales account for 6-7% of all India sales for LT Food. The channel grew 2X this financial year, and is expected to clock growth in double digits in near future. Digital media investment went up (approx.) 3X, accounting for 30-40% of total ad spends.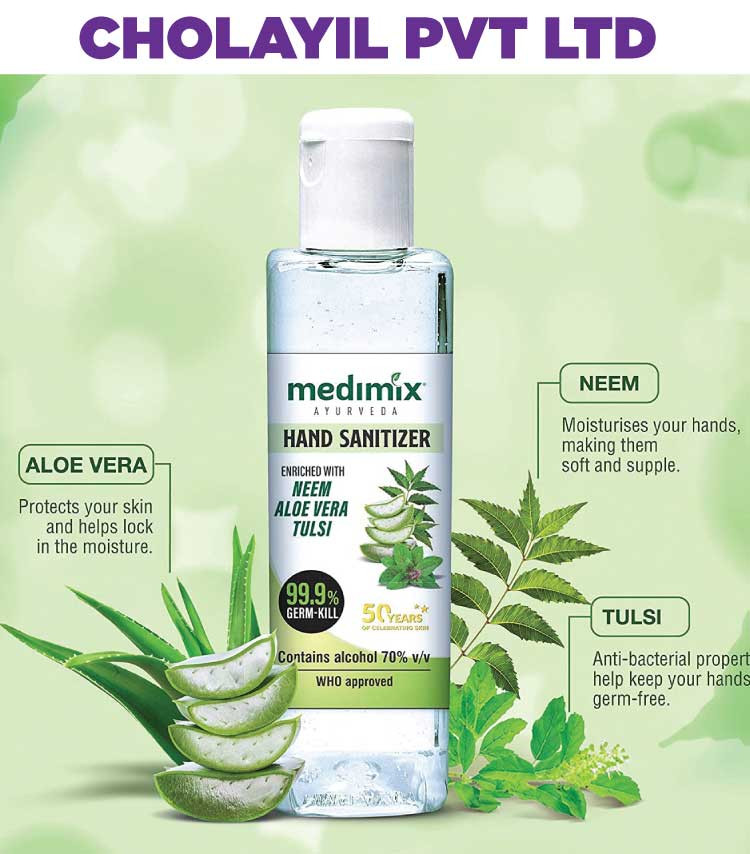 Two years back, Cholayil re-launched its flagship brand Medimix with a new positioning. Even though digital was gaining prominence in the media plan, it stood at a dismal 2%. 90-95% of the budget was apportioned for TV and the rest to other mediums including Print and Outdoor. The equation has drastically changed over the past year. Ashish Ohlyan, Head of Marketing, Cholayil Pvt Ltd, says, "Last year, digital went up from 2% to 10% of our media budget. We are increasing it to 15% this year. In terms of overall advertising, while we did not advertise at all on TV in Q1 (last year), for the remaining nine months we spent much more than what we did in past two years. Our advertising at a full-year level increased by around 15%, and this year we will be adding 20-25% on what we spent last year."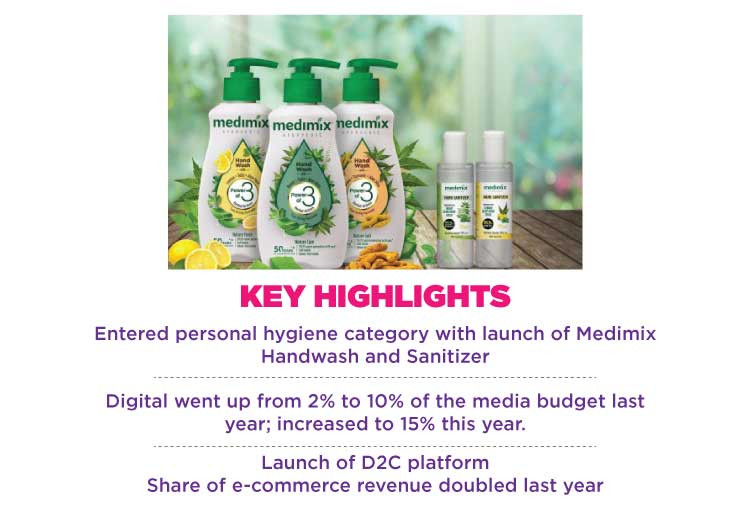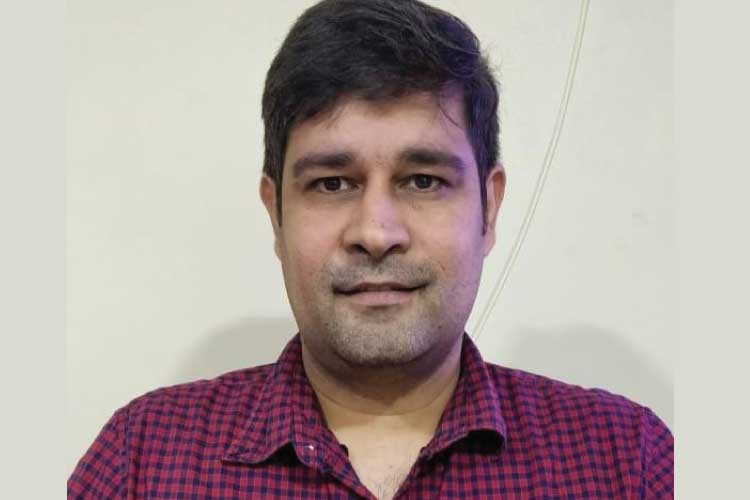 Ashish Ohlyan
Head of Marketing, Cholayil Pvt Ltd
"Last year, digital went up from 2% to 10% of our media budget. We are increasing it to 15% this year."
Talking in detail about the digital strategy employed by the brand, Ohlyan shares that the spends were directed towards performance marketing, SEO and programmatic buying. "We used performance marketing and SEO for diverting consumers to either Amazon or our D2C portal for need-based categories such as the face wash. Further, our collaboration with Zapr for programmatic buying gave us impressive results in terms of cost of acquisition coming down significantly."
Content and influencer marketing are emerging as critical elements in Medimix's digital plans. In December, the brand launched an influencer driven activation #MedimixSoftSkin Challenge for Medimix Glycerine Soap. Commenting on the approach, Rajeesh Rajagopalan, National Client Servicing Head at Grapes Digital notes, "Influencer selection was based on quantitative and qualitative approaches. In quantitative analysis we saw whether the influencer has good engagement, true reach, and impressions. The qualitative aspect covered sentimental analysis of the influencer, his/her creativity, and the approach to creating content. By carefully analyzing these factors we shortlisted ten popular female influencers."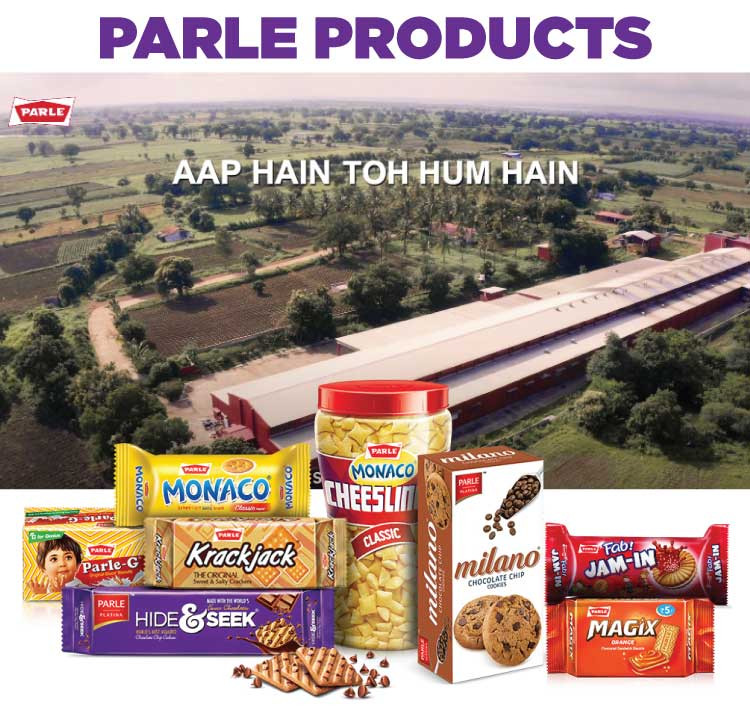 When most FMCG firms were aligning their product portfolio to the 'new normal', Parle Products was faced with the dilemma of meeting the demand which shot up by 70%-80% in the first two quarters, shares Mayank Shah, category head at Parle Products. "For businesses with enough scalability, launching new products was the right strategy, but for those of our scale and nature that were operating at full capacity, it was a problem of plenty. So we had to adopt the strategy of rationalisation in terms of both products and SKUs. As a labour intensive industry we had to optimise the product mix to meet the demand, thereby maximizing overall revenue and profits. With the many restrictions in place, we were operating at less than 25-30% of our labour force."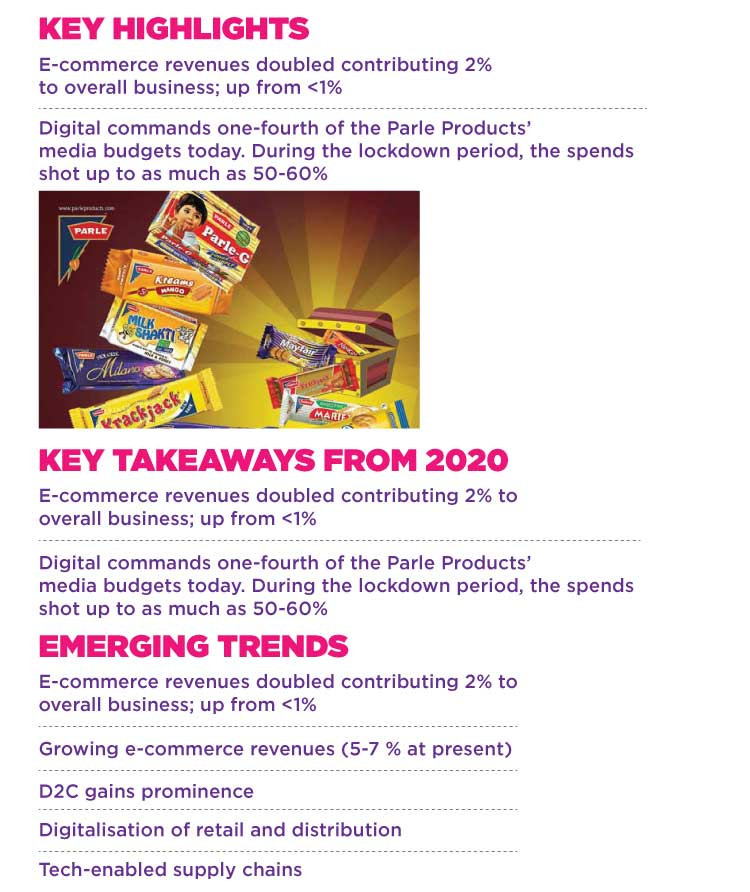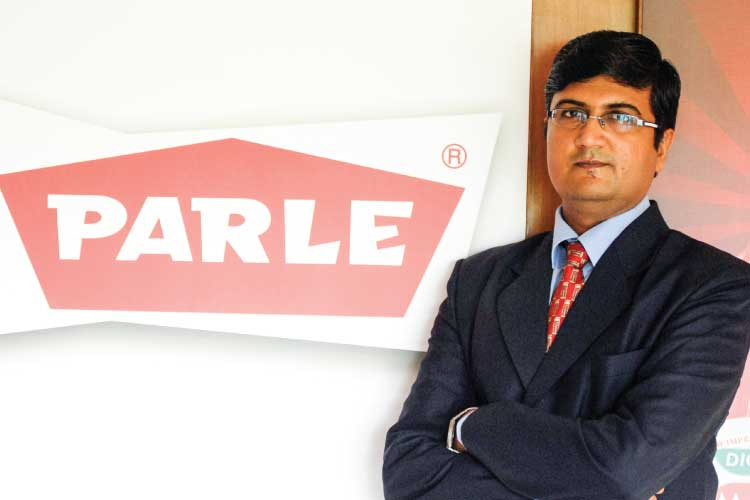 Mayank Shah
Category head at Parle Products
"With digital spends at around 10%-15%, we were already big on the medium, but even then, we found ourselves spending nearly 50%-60% on it during the pandemic. It has stabilized at 25% for now."
While there were no new launches for Parle in the foods category, the firm utilized its back integrated supply chain to make a quiet foray into the sanitizer and floor and surface disinfectant category using alcohol generated as a by-product of sugar production.
However, Parle Products was no exception to the e-commerce and digital media revolution. Its revenue from online channels doubled in the past year, contributing to a 2% share, in addition to that, spends on digital commands as much as one-fourth of the company's media budgets today. "With digital spends at around 10%-15%, we were already big on the medium, but even then, we found ourselves spending nearly 50%-60% on it during the pandemic. It has stabilized at 25% for now."


Agency Perspective: Key Takeaways from 2020
Money in media moves as the consumer does," says Ashit Chakravarty, Sr. Vice President- Growth & Strategy, Dentsu Webchutney. With digital becoming the medium of choice for a younger audience, it was only reasonable for FMCG firms to shift their focus towards it, and the pandemic further accelerated this trend. "Digital is no longer viewed as 'essential'; it's an 'imperative' today. Last year's overall recessionary trends notwithstanding, brands were not just present on, but spending more on the medium throughout. Also, while there was a spike in digital ad spends, we haven't seen any reduction so far."



Acknowledging the emergence of D2C as a significant development in 2020, he shares that the agency was approached by many FMCG brands for building D2C/e-commerce solutions and websites for them. However, the biggest change in the FMCG sector according to him was the "blurring of the lines of experience between online and offline effected by the replication of business models from the physical to the digital world". "Today repeat purchase for a product bought at a physical store can be made on Amazon. Many categories where the need to touch and feel was considered essential, are no longer limited by the requirement. There are many brands in the men's grooming space for which there's hardly any sampling available through retail. Their reach has been built by influencers."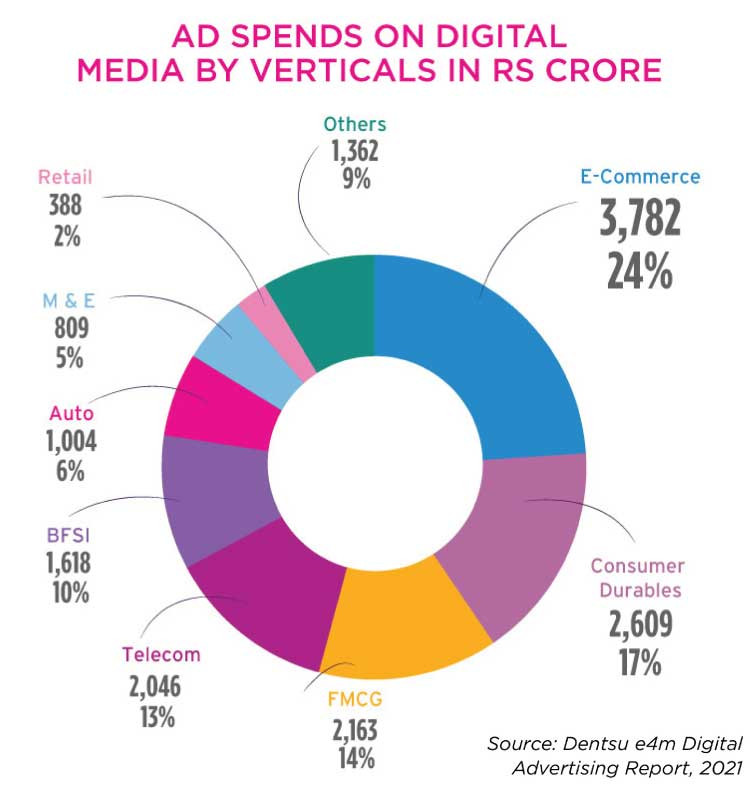 Chakravarty considers influencer marketing and the microvideo format popularised by Tik Tok as the other big disruptors of the pandemic year. "Entering 2020 it was acceptable to simply have some influencers in your digital plan; today brands ask 'what should be the right kind of influencer strategy'.
Talking of microvideos, he observes that "while there hasn't been a rightful successor to TikTok since the crackdown, the format itself became so democratised that it is present on almost every social media platform. Then there's also the fact that the discoverability of content is same across platforms, be it LinkedIn or Twitter or Facebook. What it means is that content strategies are flowing across; the monies will flow wherever the numbers are."


Market Perspective: Data and tech-led innovation – the way forward

According to Amit Khanna – Partner, PwC, last year was a watershed moment when e-commerce adoption by FMCG companies grew in an unprecedented way. "Today a substantial amount of revenue - nearly 5-7% - comes from e-commerce channels in Metros. Rural India does not figure in this equation yet. This is significant because for most FMCG companies the share of revenue from e-commerce was almost negligible, roughly 0- 2%.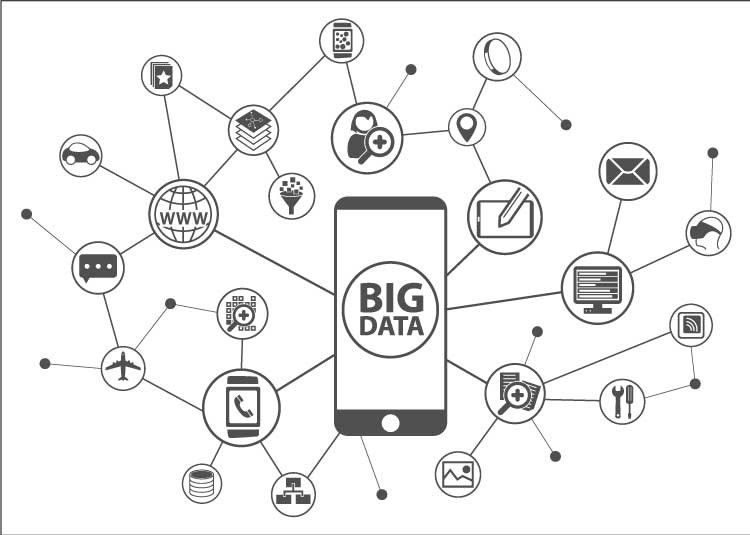 Secondly, while the pandemic got many FMCG businesses to invest in e-commerce for the first time, those in the game began to appreciate the importance of generating their own customer data and insights. "This has led to the D2C proliferation that we see today. It equips firms with first-hand information on consumer behaviour while reducing dependence on marketplaces. However, the challenge for companies is not in the setting up of D2C channels, but in maintaining last-mile logistics in a country as vast."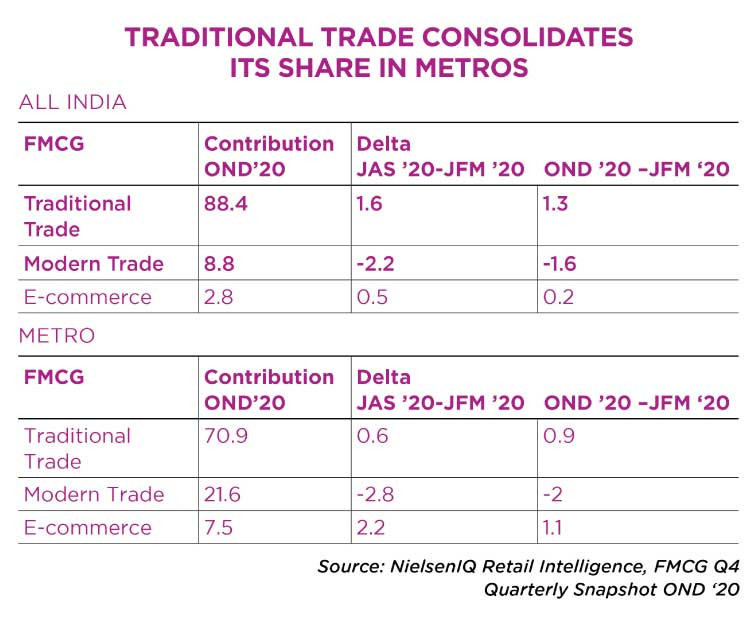 Khanna believes that technology will have to play a vital role in the way FMCG industry shapes up in future. "There are three clearly emerging trends - First is consumer tech which means more e-commerce. Second is the impact of digital technology on retail and distribution. A vast majority of people have moved permanently to online, whether it's shopping, banking or payments. This includes both sellers and customers. Today even the neighbourhood 'kirana' stores are using billing software provided by lager players like Unilever and Reliance. One can imagine the amount of data being generated from the customer at the last level. However, the most important differentiator for the FMCG industry will be tech innovation in supply chain management, the lack of which was main reason why firms lost on revenues last year. We expect to see more investment in this area."


Investor Perspective: D2C as the new face of FMCG
Fireside Ventures, a multi-stage venture fund which invests across early growth stages of businesses with a focus on consumer brands, saw huge increase in demand for all companies (mostly food and personal care) in its portfolio.
VS Kannan Sitaram- Venture Partner at Fireside Ventures, (ex-Dabur, ex-Unilever) attributes this spike to the online-first nature of business, shift in consumer preference to clean, natural, and sustainable products and rising awareness about health and wellness. On the growing relevance of digital-first consumers for FMCG firms, he talks of a cohort that is emerging at the top of the pyramid. "It is the Indian equivalent of the American middle class in terms of consumption power. This set of consumers is well-informed and wants to consume the 'right' things."



According to Sitaram, most of the online-first brands in Fireside Venture's portfolio are today in what he calls the 'D2C 3.0' stage and hence well entrenched in the online-offline game. "D2C essentially begins with selling off your own website where unlike a marketplace a company can promote its entire product range without any conflicting messages. The next stage is when you begin to know your customer closely. You are now in a position to build a relationship and remarket products to them. Third or D2C 3.0 is a two-way conversation between brands and consumers. A good example of it is our AI-powered brand Gynoveda which focuses on women's menstrual health."
These stages, he says, directly correspond to the role of technology in marketing. "Beginning with targeting consumers based on specific profiles (Facebook), discovering user intent (Google), and progressing to evaluating consumer feedback (delights and issues that people are talking about), the next frontiers of digital marketing will be AI and IOT."