The summer of 2020 has been very different from Indian summers of the recent past. Thrilling Indian Premier League (IPL) clashes and big Bollywood blockbusters have always been an important part of most summers. This is usually the season that sees box offices, cricket stadiums and malls packed to capacity. But the COVID-19 mandated lockdown has halted all of that. In the current scenario, along with all other businesses, the advertising industry has also taken a big hit. So what does this mean for one of the pivot points of advertising - India's celebrity community?
With big summer campaigns and product launches being deferred, a recent report from celebrity management company Alchemist Auntourage indicates that the celeb endorsement market will see a 20% decrease in value this year. Moreover, industry sources further confirm that some of the country's stars are already taking a 15% to 20% fee cut for brand endorsements. With celeb-brand partnerships being relegated only to the digital space, celebrities are also losing out on a good chunk of their earnings for on-ground endorsements. The Alchemist Auntourage report cites a substantial 70% decline in the celebrity appearance market in FY20 versus FY19, since brand events, shoots and fan engagements cannot take place. The current scenario has also shot to the forefront a relatively different side of the celebrity personality. For example, we're seeing A-list stars like Kareena Kapoor Khan in an advertisement wiping table-tops for home cleaning brand Lizol. We also see film-maker Karan Johar proudly sporting his grey hair in a video for Godrej Expert Rich Crème!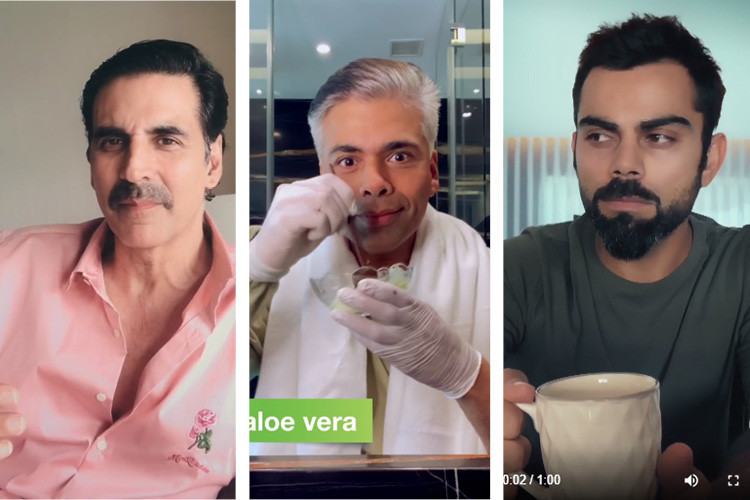 THE CHANGING CELEB-BRAND EQUATION

This is a time for brands and celebrities to wait and watch, observes Manish Porwal, MD of Alchemist. A lot depends on how businesses recover once the market opens up. "The challenge is that businesses are questioning the very basics of whether they will be able to sell as much in this time and therefore they are pulling out of investments or at least waiting and watching. Therefore, celebrity endorsement contracts which are probably up for renewal are now just being put on hold. The problem will be with all the new deals, of which we are not seeing a lot," Porwal explains. He adds that the largest chunk of the business, which comes from on-ground and offline celebrity engagement, has taken a huge hit with an estimated 85% decline in the current quarter. Given that ad spends themselves have reduced considerably, brands are less inclined to work with celebrities at this point.

Industry experts, however, note that while some categories have stopped advertising altogether during this time, some brands in the FMCG, OTT, ed-tech, gaming and fitness space are still very active. Jogesh Lulla, COO of Cornerstone, which manages cricket star Virat Kohli's brand partnerships, says that while a lot of advertising has currently been put on hold, things will slowly return to normalcy when the lockdown is lifted. "Due to the lockdown, almost all brands had put a hold on their spending. Advertising to a consumer at a time when they couldn't get their hands on your product wasn't the most effective way to spend advertising budgets. However, the inability to shoot commercials led to companies getting creative with packaging self-shot content." Lulla also observes that the current situation is a temporary one, since brands will continue to work with A-list stars that are a fit for their products. "Brands that use A-list celebrities are still keen to do that. It is more a matter of deferring campaigns to a later date," he adds.
With Digital being the key medium, some brands today are building campaigns that rope in big stars as well as the smaller ones. This was seen earlier when Disney+ Hotstar launched in India with a virtual launch event that featured the likes of Sonam Kapoor, Varun Dhawan, Katrina Kaif and Tiger Shroff as well as a wide range of micro influencers. Brands are also connecting with consumers using celebrity voices to communicate messages around hygiene, safety, immunity and fitness.

Karthik Srinivasan, Communications Consultant (former National Lead, Social@Ogilvy) believes that given the current limitations they're faced with, both brands and celebrities are using the Digital medium effectively to entertain and connect with audiences. "The quantum of work may be less (relatively), but I also feel that since mainstream Print is very badly affected, celebrities and influencers have been doing quite well since their primary vehicle to reach the audience is Digital. Ever since the lockdown was announced first in March, most brands have sought digital influencers to reach people for products and categories that can be sold convincingly during this period – products around hygiene, exercise, immunity etc."
In the current scenario, brands are requesting greater support from existing celebrity partners in terms of contract extensions and content that will motivate employees.

Dhruv Chitgopekar, Founding Partner, KWAN, explains the role his organisation plays as the facilitator of these partnerships. "While brands have been impacted in terms of business and revenue loss, many of them have still worked around the challenges and created products and solutions that have become sources of revenue during this time. On the other hand, mainline celebrities who were really active before the lockdown have seen their revenues drop by almost 90%. There are no movie or OTT content shoots or brand shoots at this time. So celebrities are creating commercial value for themselves, endorsing and supporting brands online. Even among brands, there are just a handful that are really active. This has become a time of mutual support with an empathetic approach from both sides. We are, therefore, finding that mid-path to ensure that celebrities are providing as much support as they can to the brands. At the same time, we are exploring ways for brands to support celebrities in keeping their associations long-term and strategic."

Among the categories that are particularly active is ed-tech, and the recent communication from upGrad is an example. The brand roped in numerous celebrities and influencers like Radhika Apte, Rohit Raj, Karan Tacker and Abish Mathew. Arjun Mohan, India CEO, upGrad explains, "In a joint effort with Big Bang Music and KWAN, we released the #AageKiSoch upskill anthem where we brought together renowned and diverse names from the Indian film, television and entertainment fraternity to spread the message of positivity. In a normal world, bringing this entire star cast together could have become a herculean task, as celebs come with their dedicated entourage. Perhaps we could have been managing a set of over 1,000 people to shoot India's upskill anthem! However, in our case this entire video was shot with the artistes being directed and recorded over video calls." Mohan adds that there is an upside and downside to this, since briefing so many artistes over calls can be a challenge. Nonetheless, he was thrilled with the finished campaign that went viral and reached 30 million people.
Another sector that has been very active during this period is the BFSI category. The non-banking finance company, IIFL Finance, recently roped in cricketer Rohit Sharma as its brand ambassador. Speaking about the insight and objective behind this move when every marketer is conserving funds, Vipul Oberoi, CMO, IIFL Finance says, "Signing up a brand ambassador is not an expense but an investment in amplifying our voice to reach. In these turbulent times, a brand has to stand for much more than being a provider of goods and services." Insisting that a brand ambassador is much more than a face to sell products, he adds, "Since safety of the community is one of the foremost issues that concerns IIFL right now, it is only logical that our first campaign with Rohit Sharma is a message to the public on being informed and responsible citizens during this pandemic."
Another brand that has cleverly put out a celebrity-led campaign at this time is Godrej Expert Rich Crème. Sunil Kataria, CEO - India & SAARC, Godrej Consumer Products Ltd tells us about the insight behind the decision to partner with filmmaker Karan Johar on the occasion of his birthday. "Today, in the new normal, consumers want to see how brands can help cope with the pandemic-related life challenges. When considering celebrity associations or endorsements, we assess them with a purpose-driven approach. Although celebrities bring the star power, we want our communication to be natural and honest enough to make people believe that we are offering them a solution. We chose to partner with Karan Johar as he just went public with his grey hair look," he explains. Kataria adds that for digital-led campaigns, it is important to consider that conversations on digital mediums have hastened the process of judgment making. "Topicality is an important element for a digital campaign and if not done at the right time can lead to a lessen impact. That's why we timed the release of Karan's new coloured hair look video on his birthday giving the brand higher eyeballs and engagement," he points out.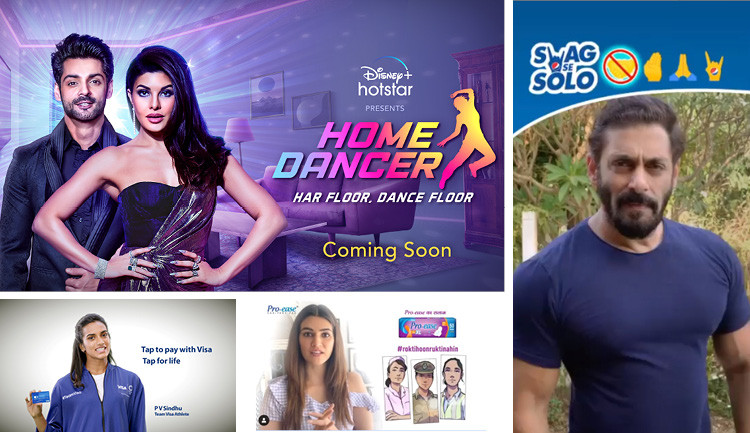 HOW IS THE CELEBRITY FEE AFFECTED?
One of the big changes during the lockdown is that the celebrity-brand partnership now resides only on Digital platforms. Traditionally, an endorsement deal would also entail physical and offline appearances at launch events, shoots, fan engagements and shows. That is where about 80% of the earnings came from. With that now gone, a celebrity's deliverables remain restricted only to Digital, which constitutes about 2% to 5% of the total fee. The fact that advertising and marketing budgets have been reduced in some cases by over 50% means that Indian stars today are earning relatively insignificant amounts as compared to pre-COVID times. An industry expert, who doesn't wish to be named, illustrates this better. "Consider this. On an average, an A-list star would charge at least around Rs 10 crore for an annual deal that includes largely offline deliverables. The Digital component of that deal would be around 2% to 3%. With budget cuts, brands today are signing Digital-only deals sometimes at a reduced fee, thereby making a huge dent in the endorsement earnings." Industry sources also point out that it is largely the B and C category of stars, along with micro-influencers, who are dropping prices during the lockdown.
Some in the industry, however, point out that endorsement deals have changed more in terms of their nature than in money terms. Bhairav Shanth, MD, ITW Consulting notes, "The relationship between the brand and the brand ambassador will evolve to a more value-based one and one that is digital, influencer space-based relationship. This goes beyond just shooting a regular TV commercial and instead focuses on creating a real connection with the consumer. The contractual demands of the brand ambassador will change and will tilt towards more of an influencer-type deliverable rather than mere endorsement deliverables."

Vinit Karnik, Business Head, ESP Properties, Group M, believes that there may be some new fee structures coming into consideration but these may be short-term. "In the middle and long term, things should be back on track with newer terms and smart contracting covering and securing brands from unimaginable situations like the one we are in now. Having said that, we have seen some very encouraging response from brands in the influencer-driven campaign initiatives. COVID-19 has blurred the lines between celebrity endorsement and micro-influencer. In situations where we are not able to organise live shoots and are dependent on remotely managing the messaging, social and digital assets of brands and celebrity/influencers have become extremely relevant," he says.
Celebrities also understand that these are difficult times for businesses and they are therefore willing to be flexible in the way they work with brands. The whole social influencer space has seen major traction where celebrities are also creating content for brands much like an influencer would.

Ajay Mehta, Senior Vice President, Content+ at Mindshare notes, "The focus has moved from being an influencer to a quasi-brand-ambassador. The fee structure, of course, depends on everything the project or the deal involves – that could be kind of content, number of posts or videos. The cost for this would obviously not be anywhere near what a TVC production would cost where elaborate production is required and takes time. But are they dropping prices? I wouldn't say that. We've observed that celebrities and their agencies are today more receptive to explore ways in which they can add more value to these associations. For example, if they are creating one post for one platform, they may be willing to do another piece for another platform. Conversations are also now moving from a pure fee agreement to a performance-led association. It's going beyond a just a 'cost per post' kind of conversation to a more impact-led one."
Depending on the brand's strategy, however, we might see instances where big brands seize the current opportunity to push aggressively for higher share in a reduced market size. To that end, they will work with A-listers only and not dilute their brand value. "Availability of A-listers is a major issue during regular times. Now that's an advantage brands must take during this lockdown. The celebs who would say a straight no earlier will be ready to discuss and even accept the offer if they like the activity," observes Mitrajit Bhattacharya, Co-founder, The Corner Room Project.
HOW WILL THINGS CHANGE POST-LOCKDOWN?

While new deals may be put on hold, ongoing celebrity endorsements (such as Pepsi-Salman Khan, Puma-Virat Kohli, Reebok-Katrina Kaif and Kotak-Ranveer Singh deals) have not been affected. While the sheer number of deals have come down, reducing budgets allocated to celebrity endorsements, Sandeep Goyal, Founder, Mogae Media and Chief Mentor of the Indian Institute of Human Brands (IIHB) believes that murmurs of celebrity fee cuts do not necessarily make them an industry trend. "The real impact would be seen when A-list stars like Virat Kohli, Ranveer Singh or Akshay Kumar begin to work at lower fees. The sentiment is always influenced by the leaders. So if the A-listers start to reduce their fees, then you know there's a real trend of fee reduction," points out Goyal, who holds a PhD in Celebrities as Human Brands. To him, the real interesting question is how things will evolve three to six months down the line. Will celebrity brand value remain unaffected in the long term? "It is important to see how things pan out after the lockdown. If the IPL is back, then the value of top cricket stars like Kohli and Dhoni will not suffer. But if we do not see much cricket happening post the lockdown, then there may be a trend where these sports stars will have to drop fees. If cinemas do not open in three to six months or if they open with social distancing becoming the norm, we will never have a full house and the big screen might start to lose its charm. This will definitely impact the brand value of a lot of film stars. That automatically will have a cascade effect. If then a Ranveer Singh or a Deepika Padukone reduces their fees, the smaller stars will have no choice but to follow suit and that could set off a real trend," he explains.

Deepak Kumar - EVP, CLab (the influencer marketing company at DAN India), provides some perspective to the post-lockdown scenario. "As the market reopens, brands will be clamouring to outshout each other. Many that have been silent because they couldn't operate during the lockdown will be very active and several will consider partnering with celebrities. Another thing we have observed is that celebrities are also showcasing a better side of themselves, and are willing to put out public awareness messages related to COVID-19. Some have even offered to drop market prices for COVID-related campaigns for brands. They are more receptive to brand requests that they would otherwise not even consider. Under normal circumstances, would we see K Jo do a hair colour brand campaign? No! We have also seen some celebrities willing to extend contracts by a month or two for no extra cost," says Kumar.
BLURRED LINES: THE CELEBRITY AND THE INFLUENCER

What the ongoing lockdown has definitely done is blur the lines between a celebrity and an influencer, with both operating in similar spaces and performing a similar function. Ashutosh Harbola, CEO and Co-founder, Buzzoka points out that this trend had already begun before the lockdown as brands saw merit in partnering with multiple micro influencers at either the same or lower cost than an A-list celebrity. He states, "Even before the COVID-19 lockdown, we were starting to see a decline in celebrity partnerships. Brands are quickly realising that instead of working with a star whose fees are around Rs 10 crore, they can work with close to 50 influencers and Internet celebrities at a far lower cost with perhaps greater impact. Remember the Lay's #SmileDekeDekho campaign that had hardly any celebrities? That made quite an impact and it would have not cost more than what you would pay one A-list star!"

Brands like L'Oreal Paris have gone on record to state that they will continue to work with celebrities with whom they have had long-term partnerships. Case in point – the brand continues to innovate and work with its global celebrity ambassador, actor Eva Longoria. Pau Gruart, General Manager, L'Oréal Paris India explains how the brand recently put out a campaign with Longoria showcasing how consumers can easily colour their hair at home. "The video was shot by Eva showcasing how she coloured her hair at home, and it turned into one of the most viral ads during this period," says Gruart. "Whether with celebrities or regional influencers, on Digital brands need to be dynamic, adaptive and flexible," he adds. Additionally, the L'Oréal Professional Products Division recently launched a solidarity campaign to pay tribute to hair-dressers called #LoveIsInTheHair. This campaign features hairdressers like Ambika Pillai, Jawed Habib, Loic Chapoix, along with celebrities such as Lisa Haydon, Sophie Choudry and Rohit Bal.
Marketers are learning during the lockdown just how impactful the Digital medium can be when they exploit the combination of influencers and celebrities. While a lot of brands are grappling with this space, Gurpreet Singh, Co-Founder and COO, One Digital Entertainment offers some words of advice: "Brands should focus on the actual influence that the celebrity has on a particular community. If the views or eyeballs are not translating into business for a brand, then those are just numbers on an excel sheet."
Explaining how brands are creating the right mix of celebrity and influencer endorsement to make an impact on Digital, Anup Sharma, Independent Communications and PR Consultant says, "We are seeing a growing number of influencers who are working with brands, creating content for them and keeping conversations with the consumers alive. The campaigns we are seeing largely include celebrities as well as micro influencers and recently even TikTok users."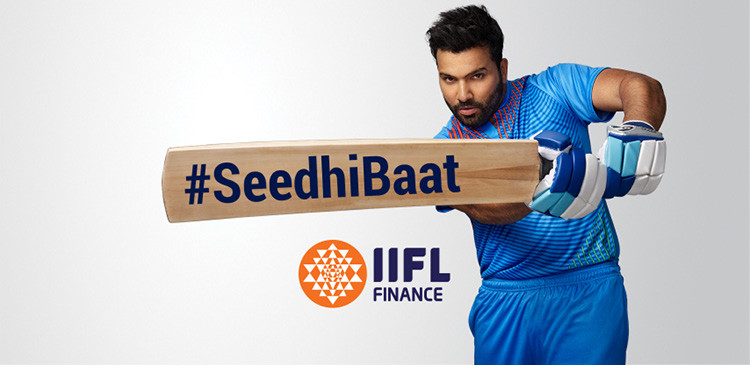 How has the celeb-brand equation changed?
With advertising budgets reduced, celebrities (esp category B and C stars) are taking a 15% to 20% cut in endorsement fees

Celebrities are showcasing a better side of themselves, and are willing to put out public awareness messages related to COVID-19, sometimes even at lowered prices

Celebrities are extending contracts by a month or two at no additional cost, since work has slowed down during the Apr-May-Jun quarter

Most brands that have long-standing partnerships with celebrities continue to stick with them

COVID-19 has blurred the lines between celebrity endorsement and micro influencer

With uncertainty hanging over theatrical film releases and the IPL, the brand value of movie and sports stars might be hit


The hardest hit among celebrities/influencers are the TV actors who are currently the least sought after by brands
(Source: Industry experts)

How does the celebrity biz look like post COVID-19?
Endorsement market will increase by 5% in number of deals

The celeb endorsement market will, however, see a 20% decrease in value

Celeb appearance market, which is a major chunk of the endorsement space, will be minimal in the first two quarters

Celeb appearance market will decline by 70% in FY20 versus last FY

Equity for niche stars, category B and C stars, will grow or remain consistent

Equity for A-list stars and sports stars will decline

(Source: COVID-19 CelebBiz 20 – The Aftermath, Alchemist Auntourage, published May 6, 2020)

Endorsements take the virtual route
E-appearances, which constitute only 5% of endorsement market, will continue though stars will have to work harder for their money
The year will see a sharp increase in shorter, tactical, digital-only deals and sharp fall in long term deals
While the modal sign-up term of an endorsement will still continue to be around 1 year, the average relationship will come down from 1.5 years to 10 months
Celebs willing to create content on Instagram, TikTok and YouTube for brands will be preferred.
(Source: COVID-19 CelebBiz 20 – The Aftermath, Alchemist Auntourage, published May 6, 2020)


INSTAGRAM BRINGS GREAT NEWS FOR INFLUENCERS
Given that Instagram is one of the most popular platforms for influencer marketing, the platform has announced the rollout of several new features that allow content creators to earn. The platform is rolling out new tools for creators to make money directly from their content on Insta Live and on IGTV by bringing video ads to the platform. Instagram will also share at least 55% of the revenue from IGTV ads with the creators, thereby motivating more influencers to create material for IGTV. The platform is also set to introduce 'badges' from next month, which can be purchased by subscribers.

THE PRICE OF STAR POWER
Akshay Kumar
Rs 5 crore per day



Ranbir Kapoor
Rs 5 crore per day



Virat Kohli
5 crore per day (*higher fee for performance categories like shoes, his bat and athleisure)



Ranveer Singh
Rs 5 crore a day (average annual contract fee is Rs 15 crore)



Salman Khan
Rs 5 crore per endorsement (known to be flexible in fees)



Deepika Padukone
Rs 4-5 crore per endorsement (has recently begun taking equity stakes in businesses in lieu of endorsement fee, e.g. Epigamia)



Shah Rukh Khan
Rs 3 crore per day and Rs 5 crore per contract



Alia Bhatt
Rs 3-5 crore for 2-3 day contract



Ayushmann Khurrana
Rs 3 crore per day



Hrithik Roshan
Rs 2-3 crore for two days of shoot



MS Dhoni
Rs 2-2.5 crore a day. (*Typical contracts are Rs 4-5 crore for 2 days)



Varun Dhawan
Rs 2 crore per day



Katrina Kaif
Rs 1.5 to 2 crore per endorsement



Kareena Kapoor
Rs 1.5-2 crore



Sonam Kapoor
Rs 1.5-2 crore



Amitabh Bachchan
Rs 1.5 crore per day



PV Sindhu
Rs 1 to 1.5 crore for 2 days + 1 event in a 1-year contract



Sachin Tendulkar
Rs 1 crore, with 2-3 days a year



Shraddha Kapoor
Rs 1 crore per endorsement



Jacqueline Fernandez
Rs 1 crore per endorsement (Asking rate is Rs. 1 crore but signs at Rs 50 lakh)

[Source - The Indian Institute of Human Brands (IIHB)]
'ON-GROUND CELEBRITY ENGAGEMENTS HAVE DECREASED BY 85%'
This is a time for brands to wait and watch, says Manish Porwal, MD of Alchemist, an integrated marketing communications firm that has done a fair bit of work with brands and celebrities. Porwal tells us why e-events are becoming a popular choice for brands during the lockdown and explains why brands are choosing to work with smaller stars like Swara Bhaskar instead of a Deepika Padukone in a digital-first age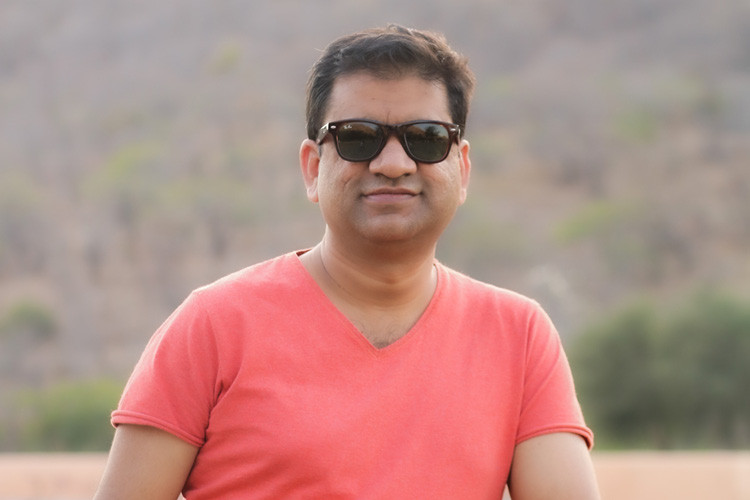 Q] How have celebrity endorsements been impacted over the past couple of months?
The challenge is that businesses are questioning the very basics of whether they will be able to sell as much in this time and therefore they are pulling out of investments or at least waiting and watching. Therefore, celebrity endorsement contracts which are probably up for renewal are now just being put on hold. The problem will be with all the new deals, which we are not seeing a lot of. The on-ground and offline celebrity engagements have taken a big hit and have decreased by 85%. What has definitely dropped is the number of brands that are signing on new celebrities during this quarter – that has seen an approximate decline of 25% to 30%. I mean, if ad spends are expected to drop by a good 65%, we will see a notable celebrity endorsement drop.
Q] So would you say that celebrities today are working with an altered or reduced fee structure?
Most celebrities are definitely willing to do more things because they understand that brands also are faced with limitations right now. But on the fee structure, I really don't think most celebrities will want to reduce or negotiate because it is the only way that they can monetise themselves at this time. Let's consider someone like Ranveer Singh – if he was doing around four branded tweets a month, he will not suddenly agree to do 20 at the same cost. At best, maybe he will do a couple more than what was agreed upon. Also, it is important to recognise that in the entire celebrity endorsement business, the digital part is a very small component. If you look at the way celebrity deals are usually structured, the largest chunk is devoted to endorsement appearances and not to Digital.
Q] How are Digital deals with celebrities being structured now?
So, Digital makes up only 2% to 5% of the overall celebrity endorsement business. Now, even if the Digital spends on celebrities increase and even if they double, we are still talking much smaller numbers. It's a good trend to talk about, for sure, but in sheer quantum terms, it is not that huge. For example, someone like Jacqueline Fernandez will charge a significantly higher amount in fees if she is required to perform at a show. The amount she will charge for social media or digital content is very little in comparison. Also consider the fact that marketing budgets have shrunk a great deal, so if you're looking at an increase from 5%, that amount is still not very significant.
Q] How do influencers and micro-influencers feature in this new Digital mix that brands are adopting at this time?
Even before the lockdown, we were seeing a shift from the big celebrities to the smaller ones. Larger celebrities come with a huge cost per day and seeing how many commercials brands shoot in a year, smaller stars and micro influencers make more sense for brands. With campaigns also becoming largely digital only, brands find that it makes more sense to sign on someone like a Swara Bhaskar instead of a Deepika Padukone.
Q] How is Alchemist approaching celeb-brand partnerships during this time?
Right now for us too, it's a time to wait and watch. There are some renewals pending, but they are on hold until the market opens up a bit. We have done a lot of e-events with celebrities for companies like Gulf Oil, which has worked out quite nicely. Those work well for the brand also - they are not spending on a big venue, food, drinks and so on. Therefore, there is merit for companies to hold e-events at this time.