Wave after wave, even as the pandemic kept stalling travel across the world and in India, bouts of recovery in the past year-and-a-half bear witness to the resilience of the sector, and to the human will to (literally) keep going. Even amidst the looming scare of the third wave, businesses are banking on vaccinations (over 95 crore doses administered with almost 20% of the population fully vaccinated at the time of writing this article), increased adaptability to the circumstances, and past lessons to execute their plans in preparation for the reopening.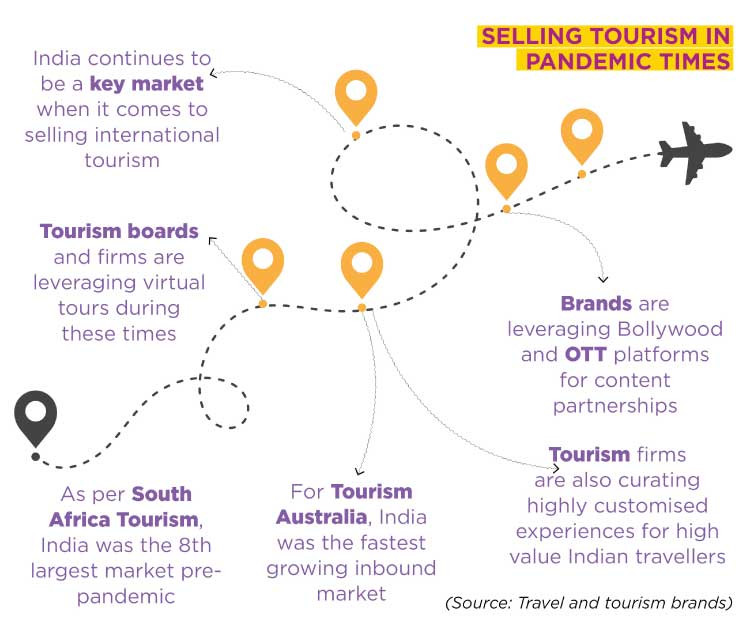 Players across the industry believe that growth will be led largely by domestic travel. Leisure and family travel that have been on a gradual rise will continue to dominate over business and international travel, which are expected to follow in that order. Though the forecasts are grim, a slightly more optimistic scenario seems to be shaping up gradually, at least in parts. Now with India set to welcome back foreign tourists, players across the sector are hopeful that the industry will see some signs of recovery.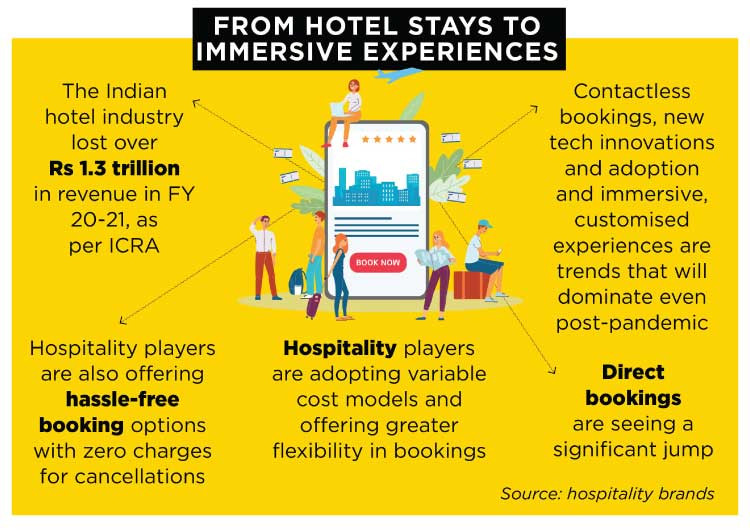 Selling tourism in pandemic times
Through the two pandemic years, both tourism and travellers have clearly evolved, and so has travel-related communication. In addition to gravitating further towards digital, content and influencers, tourism brands have been working on redesigning and repackaging their products to suit the current context. Neliswa Nkani, Hub Head – MEISEA, South Africa Tourism, says, "The pandemic has in a way levelled the playing field. The entire sector had to start from ground zero. Business models set up 20 years ago are not as relevant in the 'new normal'. Businesses will have discovered through this phase that technology is a great enabler – both small and big businesses can reach the same set of audiences through digital platforms. Individual players are going to get a lot more consumer-centric. Businesses, especially those offering bespoke and unique experiences are going to try and connect directly to the consumer, possibly eliminating the need for third party sites and aggregators."
Prior to the pandemic, India was the eighth largest market for South Africa Tourism, and it still remains a core market globally. Nkani points out, "While Indian travellers are resilient, they may now choose to travel differently. We can expect a rise in FITs (Free Independent Travellers), demand for 'drivecations', and flexible booking dates." The brand's marketing efforts have been directed towards building trust and aspirations, while instilling confidence in consumers intending to travel. South Africa Tourism is also working closely with Netflix on locally-produced series to ensure that authentic and uniquely South African stories are told to global audience. Additionally the brand is exploring film tourism. The marketing mix will continue to include consumer campaigns, media and influencer advocacy, as well as engaging direct-to-digital consumer content on owned and earned, digital, print, and electronic platforms.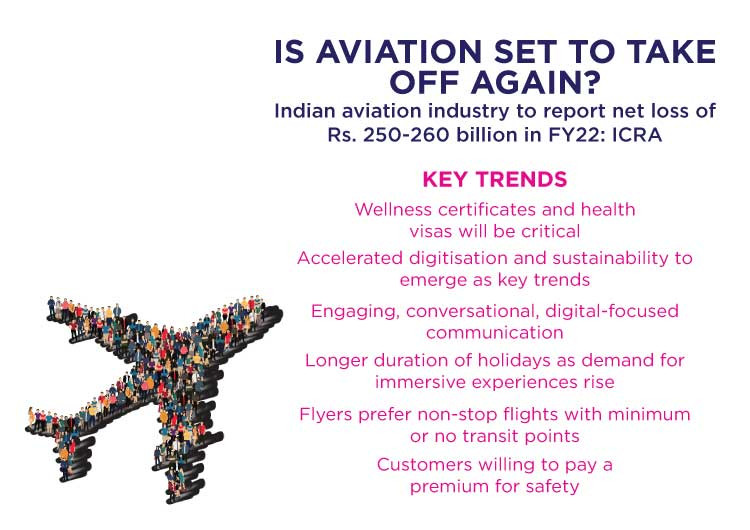 For Tourism Australia, the pandemic years have been about 'keeping the lights on' on one of its most promising markets. Nishant Kashikar, Country Manager – Tourism Australia explains, "Before COVID, we had six consecutive years of double digit growth from India to Australia, in terms of both arrivals and spends – the amount Indian tourists contributed to the Australian economy. India was also the fastest growing inbound market for Tourism Australia for the third consecutive year, having crossed the milestone of 400,000 visitors just before the lockdowns were imposed. And therefore, we thought we should be able to hit the half-a-million mark in 2020. That was our target." Surveys carried out by Tourism Australia among its target audience – the high-value travellers – in India consistently rated Australia as number one among long-haul destinations. Nearly 82% Indians felt that Australia is a safe destination to travel post COVID.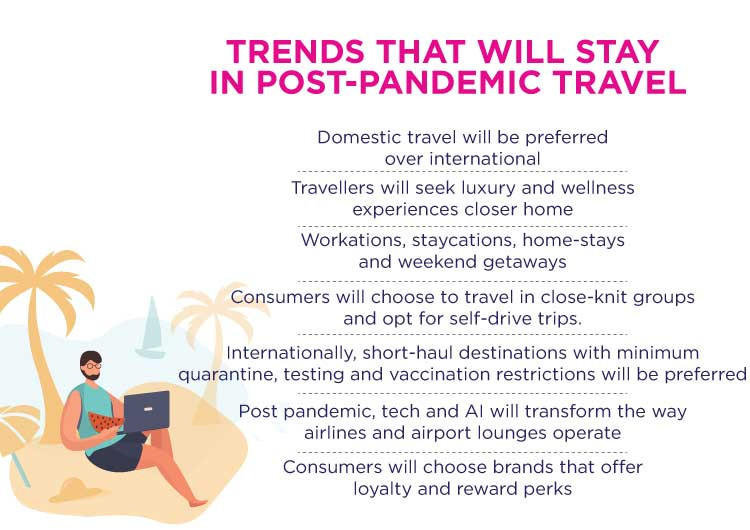 Given the positive forecasts on Indian economy shared by leading economic forums, Kashikar states, "We believe that this market has the potential to deliver a million visitors by the end of this decade, irrespective of whatever the country has gone through." If not 2021, 2022 is when he expects the momentum to resume. Over the past two years, his communication strategy has shifted from demographic to psychographic targeting of consumers, where the segmentation is based on interests such as aquatic and coastal experiences, food and wine, nature and wildlife. "Because the per capita spend when anybody travels to Australia is close to $5000, we would like to target audiences who have a desire to not only travel to Australia but also spend and contribute to the Australian economy. The digital ecosystem gives us the opportunity to precisely target these audiences we call the 'high value travellers'."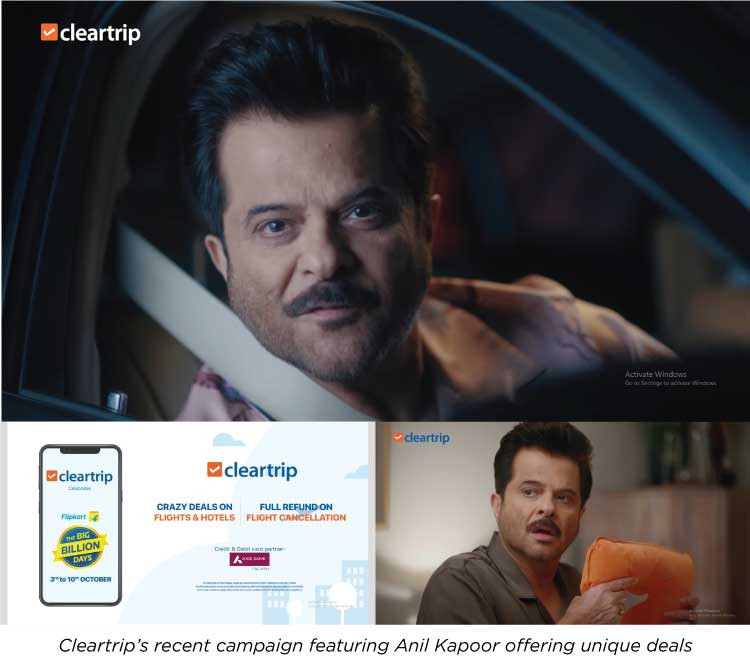 Keeping in mind this TG, the brand launched 'Signature Experiences of Australia' which is a collection of experiences such as luxury lodges, ultimate winery experiences, great walks of Australia, great golf courses of Australia, fishing expeditions, and the aboriginal and cultural experiences the country has to offer. Yet another important pillar of Tourism Australia's content strategy for India has been cricket. "Whenever the Indian cricket team travels to Australia there's heightened interest for the destination. We have worked successfully on promoting various cricketing events such as the Border-Gavaskar and Australian Open because they present a contextual media and PR opportunity for us," remarks Kashikar. Besides being active on official broadcasting platforms like Sony LIV and ESPNcricinfo, the brand has also collaborated with well-known cricketers like David Warner and Brett Lee, and commentators like Harsha Bhogle to come up with fun content promoting the destination.
From hotel stays to 'homely-stays'
According to the Federation of Hotel & Restaurant Associations of India, the Indian hotel industry took a hit of over Rs 1.3 trillion in revenue for the fiscal year 2020-2021 due to the pandemic, with businesses steadily closing and non-performing assets (NPAs) rising. The recovery to pre-COVID levels which was indicated by the pick-up in leisure travel, 'staycations', weddings, MICE and higher F&B revenues-led demand in the second half of 2020-21, was pushed back by the second wave by 6-8 months from previous estimates (according to ratings agency, ICRA). The ratings agency estimates hospitality to be back to pre-COVID levels by FY24.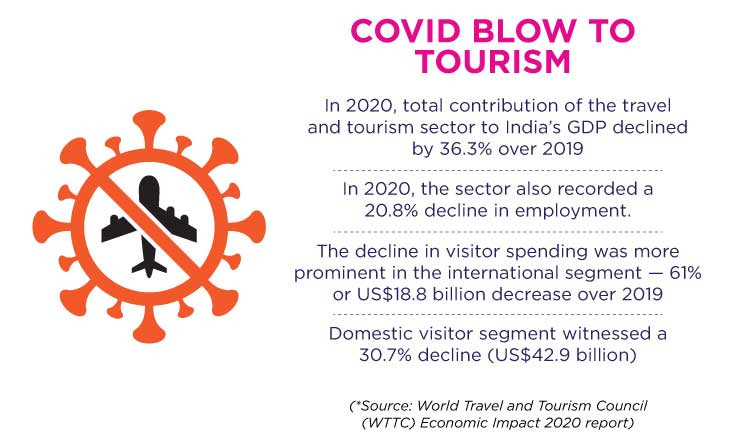 Kerrie Hannaford, VP – Commercial, Accor India and South Asia, observes that depending on how long the pandemic continues to disrupt travel patterns and buying behaviours (especially international travellers), the survival of unbranded and independent branded hotels may be at risk. Commenting on the peculiarities of the India market, she adds, "Accor has a well-rounded portfolio of leading hotel brands across the luxury, premium, mid-scale, and economy categories. India being a diverse market, this works as a great asset for us. There always will be a demand for hotels in varied segments for heterogeneous guests' needs."
Hannaford believes that as a large domestic market, India will recover better compared to countries that are reliant solely on international travellers. "Revival will mainly come from domestic travel in the next year or two. Goa and parts of Rajasthan are already doing better than what they did during the same time last year. On the other hand, hotels in Bangalore that were highly dependent on IT travel will take longer. There is demand for both mainstream and offbeat places." Despite the challenges, Accor is bullish on its India expansion plans, riding on contact-less hospitality, booming tech innovations and adoption, as well as on experience-led offerings for customers. "We will continue to densify our existing brand portfolios in the premium, midscale and economy segments, in particular the Grand Mercure, Novotel, ibis and ibis Styles brands," adds Hannaford.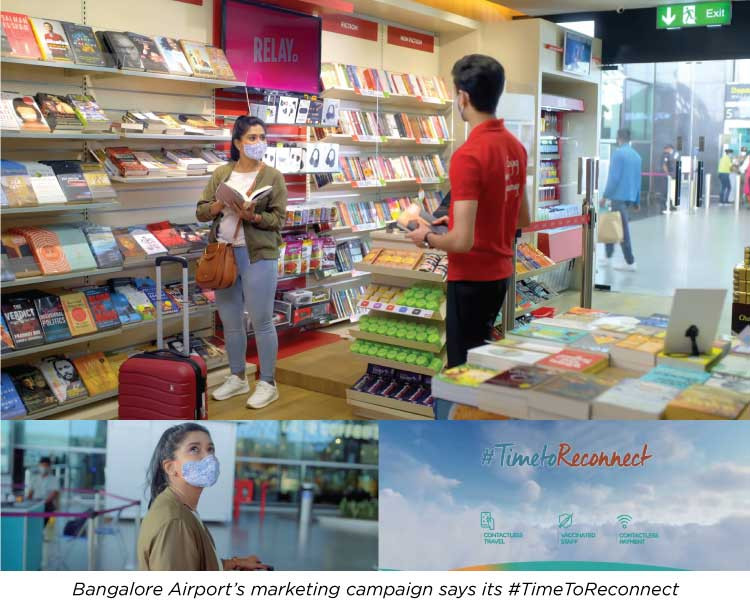 Murlidhar Rao, Chief Operating Officer, Araiya Hotels & Resorts shares some interesting insights on travellers' expectations from hotel brands. With the restrictions setting in, the first step taken by Araiya was to create a detailed page on its website describing its hygiene and sanitising processes in accordance with ICMR / WHO approved procedures. A snapshot and quick link on the homepage made it easier for guests to find this information, following which the brand witnessed a significant jump of almost 55% in search volumes resulting in almost as many direct bookings. "This is significant because typically in the hotel industry direct bookings never account for more than 5% to 10% of the total volume of bookings. It shows that guests were now browsing through brand websites directly to assess for themselves whether a particular enterprise could be trusted or not and this element of trust that can be earned with appropriate messaging and displaying of information is a paradigm shift from the traditional methods of booking," observes Rao.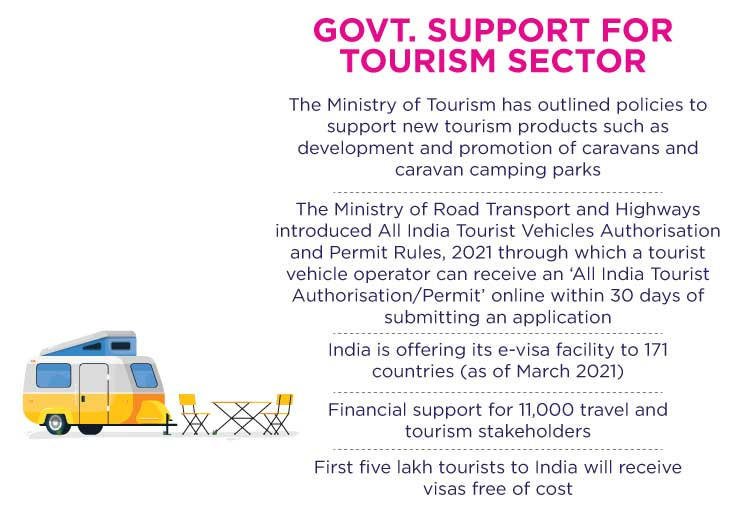 Araiya is also working on establishing an environment of trust and empathy within its circles (employees, guests and patrons) by offering support in various ways, such as hassle-free and zero charge cancellations for guests. There has been a constant reduction in the hotel's booking windows from 21 to 15, and now less than seven days, with guests making spontaneous bookings as close as four to one days prior to their arrival. Rao tells us that there's no going back on the promise. "It is a significant and positive change indicating that people are placing more trust in the brand and are confident to make bookings because they know that they can easily cancel if they must. This switch to increased flexibility will stay. Removing friction from a customer experience is always well received; reintroducing it is not." Yet another trend noticed by Araiya was that several generations were traveling together to the mountains to ensure that the vulnerable and elderly could also enjoy a break from the lockdown in safe and spacious environments. Revealing more about how consumer behaviour has changed as a result of the pandemic, Rao adds, "People are now going on a break not only to relax but also to come back enriched. For such guests, we have a unique department called the 'Leisure Concierge' through which we provide a varied mix of curated and customised activities. The offerings are categorised into three types depending on the kind the traveller – those looking for cultural immersion, active lifestyle enthusiasts and landscape admirers."
Aviation: regaining lost heights
Aviation was one of the worst-hit segments of travel industry since the worldwide lockdowns began in March last year. Neerja Bhatia, Vice President - Indian Subcontinent, Etihad Airways recounts, "With 80% of the fleet on the ground Etihad embarked on the biggest aircraft maintenance programme in its history to ensure that the airline was in its best shape for when it returned to flying thus turning the crisis into an opportunity."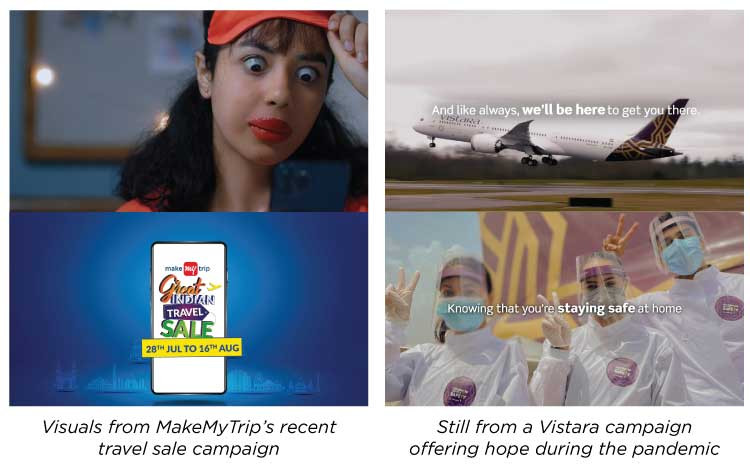 ICRA expects the Indian aviation industry to report net loss of Rs. 250-260 billion in FY22. However, as per data released by the Ministry of Civil Aviation, daily traffic of departing passengers has been topping the two-lakh mark since the beginning of August this year. With traffic now hovering at around 60-65% of the pre-COVID levels, there is a call from the industry to remove the capacity and fare cap. Although air travel is gradually resuming, Bhatia believes that the situation is likely to remain dynamic, as countries are re-opening and closing borders at different times owing to the uncertain scenario. "Adaptability will continue to remain a key factor for us through 2021 and beyond, even as Etihad continues its transformation into a mid-sized, full-service carrier concentrating on its fleet of widebody aircraft, with a leaner, flatter and scalable organisational structure that supports organic growth. It will strengthen its focus on its core offering of safety, security, service, while continuing to develop its health and hygiene programme 'Etihad Wellness', and prioritise innovation and sustainability."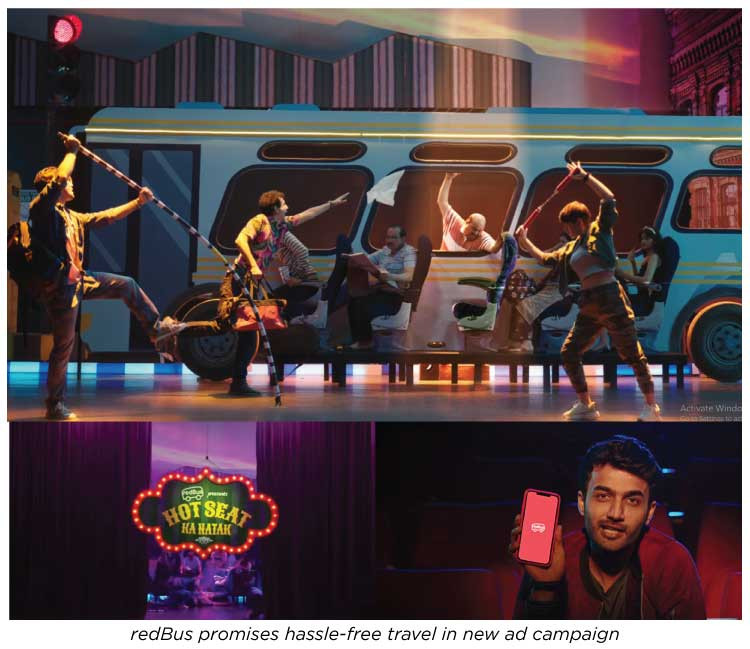 She reckons that wellness certificates and health visas, accelerated digitization, and sustainability in aviation will dominate the trends going forward. "While commercial aviation still represents just around 2% of global human-made CO2 emissions, the airlines and infrastructure that can adapt to meet the needs of a sustainable, carbon-neutral operation are those that will survive and lead the future of flying."
Tata SIA Airlines Limited, operating under the brand name Vistara, made use of the pause to beef up its commercial cargo operations during the lockdown to transport essential as well as commercial goods as scheduled operations came to an abrupt halt, says Deepti Sampat, Vice President, Marketing & Ancillary, Vistara. As the industry steered through difficult times, Vistara's non-customer facing expenses were slashed across the board, and the trimming continues to be in effect in a way that does not compromise on passenger experience. "Lower marketing budgets meant we had to drive more organic conversations. As a new-age airline, our focus had always been on a sharp digital strategy, but the pandemic has taken this to a new level. Our brand and customer communications have become far more engaging, and conversational, with increased digital-focus to reach audiences on their personal screens," notes Sampat. With insights clearly indicating safety and flexibility in travel as top priorities for travellers, Vistara's marketing campaigns were conceptualised around these themes.



As the brand adapted to changing consumer behaviour with regard to air travel, she explains, "We see travellers increasingly preferring to take non-stop flights to their destinations and avoiding any transit points. Overall, the duration of holidays has become longer and people now prefer more immersive experiences. As we explored new revenue-generating avenues to keep the business going, we learnt that customers are willing to pay a premium to fly a full-service carrier. Vistara was the first Indian airline to let passengers book an additional adjacent seat for greater peace of mind while travelling. Customers also preferred greater control of their travels, so we enhanced our offerings with seat selection, cabin upgrades, contactless baggage, and meet-and-assist services."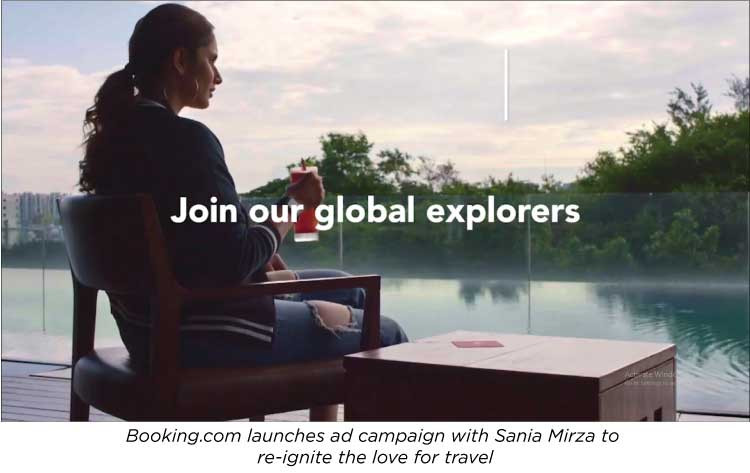 Fundamental shifts in post-pandemic travel
The key shifts that travel has seen as far as consumer behaviour goes are representative of more long-term changes. Experts note that the accent on safety, hygiene, contactless services and immersive experiences will be here to stay. For Indian online travel company MakeMyTrip (MMT), building travel solutions for the post pandemic travel world is the biggest priority. "Travellers have gravitated towards fuller and richer immersive travel experiences through work-ations, staycations or weekend getaways that allowed them to connect, explore and unwind," says an MMT spokesperson, adding that people's 'safety seeking' behaviour is apparent in their preferences such travelling in close-knit groups, and opting for self-drive trips. Keeping in mind the interest of today's new-age, inquisitive traveller, MMT launched its Signature Holiday packages that have been specially curated together with subject-matter-experts hailing from diverse fields including wildlife, history, cookery, ecology and more. These thematic packages help travellers to indulge in authentic and culturally rich travel experiences that go beyond the ordinary.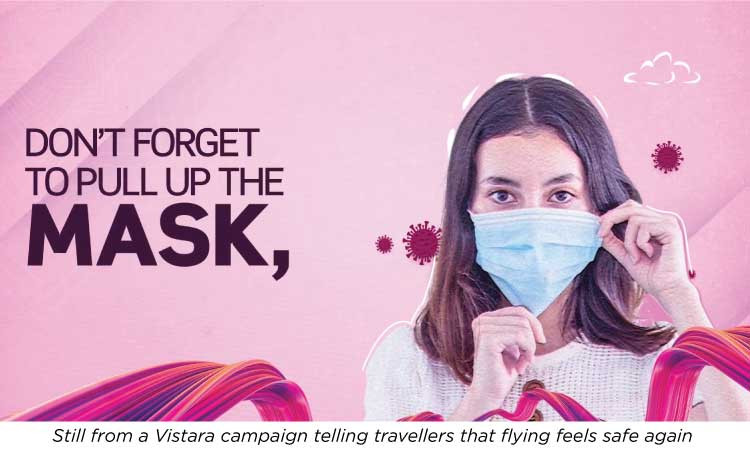 Throwing light on the travel trends that are emerging in 2021, Ashish Dhruva, Senior VP, Marketing and Customer Engagement, InterMiles says, "Early trends show that people prefer destinations close to home with good air connectivity; Goa, Rajasthan, Himachal Pradesh, and Kashmir are top-of-mind. Even individuals with large spending capacity, who would typically chose to vacation in international exotic locations, are now seeking luxury and wellness experiences within the country." InterMiles' previous Consumer Sentiment Index Findings had revealed strong domestic travel intent among Indians. On the international front, short-haul destinations with minimum quarantine, testing and vaccination restrictions, along with easy visa process are gaining traction. "Couples and families going on staycations within 300-350 kilometres of their residence is another strong trend that emerged in 2020 and continues well into 2021. Self-drives are also gaining popularity, especially among the 25 to 45 year age bracket," observes Dhruva.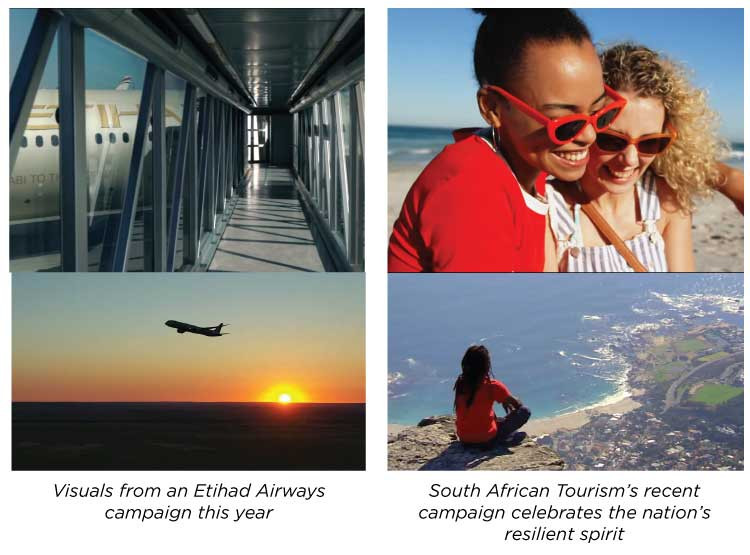 Summing up the expectations from the tech-led revolution in the sector, Priyanka Lakhani, Commercial Director Middle East & Africa and Director South Asia, Collinson points out, "The pandemic has served to expedite a number of new innovations that will remain in the 'new normal'. Moving forward, airlines and lounges will continue to be equipped to ensure customers receive a high level of hospitality and efficiency, alongside enhanced levels of social distancing and hygiene. These include pre-booked security time slots to avoid queues; new AI tools to make the check-in process better; and digital solutions that let travellers book a lounge space, order food and shop at duty-free from all from their smartphone. The scope for new technologies such as biometric scanning, leveraging AI, and access to gaming and sleep pods will be very interesting to watch." With communication and 'being there' for consumers in times of need emerging as the crucial trait that brands need to cultivate moving ahead, loyalty and rewards firms found themselves in a renewed spotlight. Collinson's Lakhani, says, "For travel organisations who invested in online earn or redeem platforms designed to reward customer loyalty, the COVID-led surge in online retail has provided a much needed ancillary revenue stream. Rewards programmes will continue to be critical to how travel and retail businesses can survive this turbulent time and thrive in the future."