We are currently at an inflection point in the world of digital technology, where 'connected everything' is no longer just an idea. This is the world of smart homes, where you can control everything, from the lights in your house, to the drawing of your curtains, to the casserole baking in your oven, by the mere flick of a finger, sitting in any corner of your house or even outside it.
At the heart of this inflection point lies the endless possibilities that get opened up courtesy the numerous Voice assistants available today, be it Amazon's Alexa, Apple's Siri, Microsoft's Cortana or the Google assistant. These voice assistants are making life convenient for consumers in ways we could not have imagined even five years ago. We are almost living the sci-fi movies we grew up watching.
India seems to have jumped up to explore the possibilities of Voice. If data from iProspect's recently released report, 'The Future is Voice Activated' is to be believed, India has emerged as the leading market, both in terms of the rate of adoption and a positive sentiment towards Voice experiences. Out of the total number of people surveyed, a massive 82% of smartphone users have said they use Voice-activated technology, with 51% out of them using Voice in some form every day. Undoubtedly, the use of Voice is going up in a consumer's everyday life and 78% of current users report that their usage increased in the six months before the report was published.
With the advancement in Voice recognition, consumers are opening up to a whole new world, a world where one can speak and listen as opposed to type or read. The world of Voice-activated devices has a capability to reduce our workload; we can ask our devices to order food for us, shut down lights, or book our movie tickets, reducing the effort that would otherwise take multiple steps to complete.
The report throws up some very encouraging figures, in the Indian context. It further goes on to say that 'as Voice technology becomes more widely available across the market, Voice is positioned to be very impactful and scalable. About 56% of non-Voice users indicate that they will begin using Voice-activated technology if it continues to be perceived as a 'technological revolution'. Additionally, India scored the highest NPS rating of all surveyed markets at +59. It's no wonder then that marketers are taking notice.
VOICE MARKETING IN THE INDIAN CONTEXT
While the numbers in the Indian context are very encouraging, and consumers are experimenting with Voice on a daily basis, using different Voice assistants to carry out different tasks for them, marketers are still being careful, and weighing out different options of making the best use of these Voice assistants.
In the US, brands are finding innovative ways to use Voice, not just in terms of advertising, but rather in staying connected with consumers, in a slightly different way. For instance, P&G's detergent brand Tide in the US has tied up with Amazon's Alexa to offer step-bystep voice instructions on how to remove more than 200 types of stains. Diageo tied up with Alexa too for its Happy Hour skill that not only recommended cocktail recipes but also informed users about nearby pubs where one could get to enjoy cocktails made from Diageo's products. Both these seamless integrations have been spoken about by people enthusiastic about the prospects of Voice marketing.
Closer home, marketers are experimenting with Voice too. There are a lot of reasons why brands have been more upbeat about Voice than other new technologies. So what is it that has made Indians open to experimenting with Voice tech? Vishal Rupani, Co-founder and CEO, mCanvas pins it to the most obvious reason - the simplicity of the technology. He says, "People like to communicate through Voice because it's easy. We are currently living in a phase of Voice evolution where Voice-enabled devices and assistants are easily accessible and affordable. Moreover, they are allowing us to carry out daily tasks, enabling Voice commerce, facilitating conversations with brands. Consumer tech, more often than not, makes users adapt to devices instead of it being the other way round. But with Voice, it's different. Speech comes naturally to consumers, and Voice technologies are adapting to understand what users want and are delivering just that."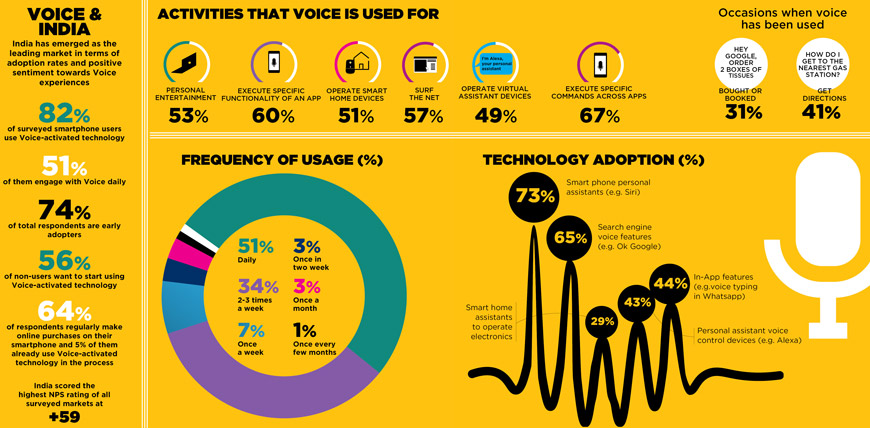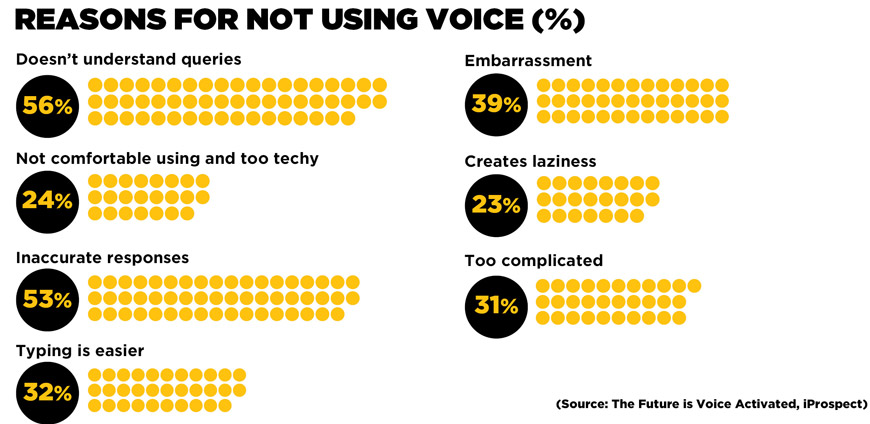 In India, the uptake of Voice is also largely linked to functionality. The iProspect report revealed that the ability to multi-task and use time more efficiently were the two top reasons for using Voice-activated technology. Perception was also found to be important to users in India, with 46% using Voice because it made them feel cool and 54% using Voice because they feel it is the next technological revolution.
So are marketers excited? Currently, brands are using two strategies to explore the use of Voice – one, Voice assistants and two, integrating Voice into the product. Sreeraman Thiagarajan, Co-Founder, Agrahyah Technologies, an agency dedicated to Voice marketing, explains, "Currently, there are two ways of integrating Voice into your strategy. One is by integrating with the Voice assistants to make ordering simpler for consumers. Secondly, electronic appliances brands are working on integrating Voice assistants into their products. Once you have a sound Voice strategy in place, the next leg is audio because the next challenge is, how does one engage with consumers enough to bring them back to your brand even after the transaction is done? So, we are coming up with branded content and using them in podcasts, that people can listen to, on the go."
A lot of Voice is also being used in terms of search. More and more consumers are getting more comfortable with searching for products, information and music online, not just on search engines like Google, but also while using apps that have in-built Voice search options. While Voice queries are going up, there still aren't any Voice-based ad solutions that have been rolled out in the country yet, says Rubeena Singh, CEO, iProspect India. She adds, "Currently, Voice search is the only channel we have leveraged. We've noticed that search queries are becoming longer and more specific. For instance, while one would type 'restaurants near me', he/she would ask, 'what are the restaurants near me'. We have been able to provide content-based solutions (organic search) to a lot of clients. However, Voice-based ad solutions are still not rolled out in the country. As and when this happens, the adoption will be fast. India is a multi-lingual country and Voice will help brands to customise communication for customers. The task in hand isn't an easy one, but brands are increasingly challenged to provide their consumers with seamless experiences. Voice represents an opportunity to meet these expectations."
Providing consumers with seamless experiences is where a lot of experts feel the use of Voice can come in handy. For instance, IndusInd Bank, in an effort to simplify the process, started offering fund transfers, mobile phone recharges and credit card payments through Alexa.

Lulu Raghavan, Managing Director, Landor says that the agency has not yet worked on a Voice campaign, but feels that Voice presents endless opportunities, especially in improving customer experience in the future. "Globally, Voice is a big push for us and we are excited. We are looking at different areas, like the gender of AI technologies, how do you humanize these technologies, how do you bring about more consistency. Back home, a lot of futuristic brands are thinking of integrating Voice into their products. So yes, we are excited about the future."
WHERE ALL THE ACTION IS
What has perhaps given the adoption of Voice a big impetus is the fact that a healthy competition between platforms like Google and Amazon is making voice devices more affordable for consumers. The novelty factor of experiencing something new that is also so easily available has got more and more people excited and open to experimenting.
Amazon launched its range of Echo speakers in India in February 2018 and the product has gained a lot of popularity in the country. Amazon has also integrated Alexa into its mediastreaming device, Amazon Fire Stick. Unsurprisingly, India is the second fastest growing marketing for Amazon, second only to the US.
While Amazon refused to give us the exact number of devices sold in the country so far, Dilip RS, Country Manager for Alexa Skills, Amazon India says that the country is seeing a surge of developers working to create Alexa Skills: "When we launched in October 2017, we did an invite-only launch for our Echo products. By the end of 2017, we had around 10,000 developers working on Alexa Skills. Now, within 15-18 months, that number has gone up to 50,000 developers."
This goes on to show the interest in the product, says Dilip, adding that Amazon is leaving no stone unturned to make sure that the technology reaches far and wide. They are constantly working on improving the products, and making them more appealing to the Indian audience. "We are also working on making Alexa ubiquitous, in terms of experience. Our endeavour is to make Alexa as Indian as possible. We are working on understanding the Indian speech pattern, the exact accents with which customers speak, because there are many different ways in which people can pronounce the same word. We have to make sure that Alexa recognizes all of that," adds Dilip.
WHY VOICE WILL WORK WELL FOR RURAL
Voice is also going to be very important in the near future because in a market ecosystem like India, the next couple of million consumers who are going to come on board, might not be conversant with typing at all. Experts believe this will be the audience that will heavily depend on tools like Voice to access services on the Internet.
Mindshare recently worked on the Idea 4G #IndiaKaLiveNetwork initiative which saw the launch of an AIled Voice-enabled, video chatbot ad to educate users. Just after the launch, the campaign garnered an engagement of over 7.2 million users. Speaking about the campaign, and about the Voice-related work the agency has been doing, Niraj Ruparel, National Head - Mobile, Mindshare India says, "We are doing a lot of work in the Voice space, and most of it is predominantly on the rural side of the market. The innovation we did for Idea was a combination of Voice and video. However, when it comes to the use of only Voice, the rural market is more apt because a lot of these people who are first time Internet users might not be comfortable with typing, but they don't mind giving voice commands. Brands understand this and we are receiving a lot of briefs that are targeted towards the rural audience and want to use Voice. Right now, the work is more based on open speech or keyword-related speech. But with a lot of these other platform-based campaigns which we are launching, the consumer behaviour is shifting too. People now know that they can call up and send queries and the system will answer back to them."
The lure of Voice lies also in the fact that it drives convenience. Anand Chakravarthy, MD, India, Essence explains, "Voice will be important for people not comfortable with typing. But it will also become an important part in the lives of the more evolved consumers. Increasingly, we are becoming more and more dependent on our devices, be it our mobile phones or other connected devices. Voice and the Internet of Things is slowly entering our lives, to make our lives simpler, better. So, naturally as consumers adopt more and more of Voice, brands also need to see how to use Voice as a potential medium to talk to consumers and how to incorporate it in their own services, which can make it easier for consumers to access them."
THE ROADBLOCKS FOR VOICE
While agencies and brands are bringing together their collective genius to navigate this new ecosystem, they are also aware of the possible roadblocks that Voice could face, as any new technology takes some time to spread its wings. While a lot of brands have been first movers in the use of Voice in India, there are a lot of others that are still waiting and watching. Says Latish Nair, Chief Digital Officer, MediaCom, "I believe the major challenge at this point is still from the side of the technology - the adoption of the technology, finding the right partners. Creating a Voice conversation is not very easy. AI and machine learning can play an important role in the second phase."
Pointing towards a few more challenges, Chandni Shah, COO, Social Kinnect says, "With Voice marketing, we have to understand that different accents and intonations may not be easily understood by the technology in question. In that case, communication gaps could become broader rather than narrower. For the disabled or hearing challenged, Voice marketing will be nearly impossible to use. Visual search is also gaining traction, and is a more direct and easier way to find information online. This could be a potential challenger to Voice marketing too."
Whether Voice marketing is able to capture the fancy of consumers and bring them closer to the brands, only time will tell. For now, brands are happy simply listening to their consumers and figuring out just another innovative way in which they can become of part of the consumers' lives.
'We expected the response we got in India'

Alexa launched in the US only about four years back and we saw huge success there. In India, a lot of people jumped the PC cycle and directly went to a smartphone for their first Internet experience. With voice, people can make a tectonic shift in the way they experience the Internet. We expected the response we have got in India, but we keep getting pleasant surprises around what customers look out for, the kind of experience they want. That keeps us going to build a better experience for them.


DILIP RS

Country Manager for Alexa Skills, Amazon India
WHAT BRANDS LOVE ABOUT VOICE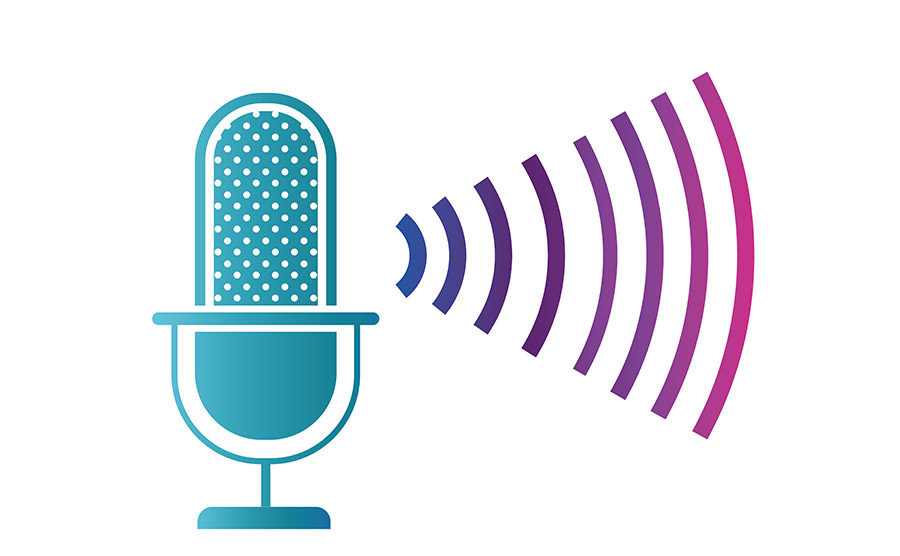 JATIN CHHIKARA
Lead-Digital Strategy (Global Brand), Royal Enfield

Voice marketing/search has been gaining momentum over the last few years; more than 25% search queries in India are voice-driven. We recently used voice for a 'Guess the Price' contest and it worked beyond our expectations. We received an overwhelming response from across the country. The campaign went live on Google Assistant, just eight hours before the Twins India launch and price reveal within this short period and the results were very encouraging. We received thousands of entries and an engagement rate which was 3X of our average. The objective was to get a sense of what the community's price expectations are for the all new Royal Enfield Interceptor 650 and Continental GT 650, and the data received only strengthened our conviction and gave it a stamp of approval. For brands, voice communication/ marketing will open up new avenues to collect data and be more accurate with their predictive analysis.



GEETHA PARAMESWARAN
Digital Products and New Media Lead, Diageo India

We at Diageo identified voice as the next big revolution because Google has stated that the next one billion users coming on to the Internet will be through voice because voice doesn't have the literacy barrier. Last year, we did an integration with Amazon for Royal Challengers Bangalore where users could check scores, order merchandise, or simply analyse the stats of players and all of this was made accessible through Alexa Skills. We saw a good traction because we had over a lakh customers coming on board to check stats. We are now exploring different ways of using voice, to give consumers a seamless experience.



MOKSH CHOPRA
CMO, KFC India

Voice interfaces have been adopted faster than nearly any other technology, perhaps because of the ease associated with it. It is always nicer to talk to someone, or some device in this case, where your need is understood and met almost instantly. We recently came up with a voice campaign where the idea was to make 'finger-lickin' good food' available to consumers through the most interactive ordering innovation, i.e., voice recognition. Interestingly, Alexa is well-versed with the history of the brand and its iconic founder Colonel Sanders, and can even crack a chicken joke to keep you amused as you wait for the food to arrive. We have witnessed about 4,000 interactions with the KFC Skill on Alexa since its launch earlier this year; and are confident that the usage will only increase going forward. As more and more people engage with the smart speaker, it will provide an impetus to our online ordering.


MVS MURTHY
Head, Marketing & Digital, Tata Asset Management Limited

The power of Voice lies in its universality, viz., everyone can talk and everyone can ask. Reams of data that would otherwise be laboriously read can now be processed, fetched back and relayed back. It amplifies on-demand percolation of knowledge. It's a technology that unshackles the monopoly of English by powering access to content in vernacular language. Voice will push knowledge to the bottom of the pyramid too, empowering people to find solutions of everyday living, business or problems for that matter, much faster than having to wait for tutorial or human intervention. Humans learnt to talk first, irrespective of whether they can read or write, and Voice is the primary medium of communication.



SUNITA BANGARD
President-Marketing, Vodafone Idea

As a marketer, I am excited about voice marketing because it's not about reaching out to the consumer in a particular format. You want them to use the benefits of the Internet, to get information and entertainment, to be able to move along and improve their lives. We would like people to be getting on to the Internet. Going forward, voice is going to be the way people move ahead because while there are people who are comfortable texting, typing and browsing, a huge section of the population is not comfortable doing that and voice is the only way for them. Of course, as they progress, they will start using browsing formats too, but that whole innovation of 'I need to type', 'I need to text', 'I don't know how to go about the whole Internet thing', can be made much simpler with voice technology.



MEHERNOSH PITHAWALLA
VP and Global Head, Marketing, Sales & Innovation, Godrej Security Solutions

On the occasion of Mother's Day, we created a digital video for our campaign #MomsJustKnow to focus on a mother's innate caring trait to always know when, and how to be, by her child's side, no matter how near or far she is; using the Godrej EVE Camera. The core idea was to enhance and capture the bond between the mother's voice and her kid's reaction in an engaging, yet relatable manner. Our agency on record, Isobar, devised a digital media campaign for GSS that leveraged the mother's lullaby in the form of a 'Voice Driven Banner' ad, which was executed for the first time on a mobile device. Within a span of just 24 hours, this banner-led campaign through its high visual appeal, received a massive engagement of 2% from close to a million impressions that were generated within three days of its initiation. This campaign was executed in collaboration with mCanvas advertising.



SHANAI GHOSH
CMO, Strategy and Commercial, Edelweiss General Insurance

Voice or speech is the most 'human' form of communication. So, as a tool to connect with customers, it is fantastic and offers great convenience. However, the fact remains that a 'VoiceBased Interface' needs to be programmed to accept inputs that have tremendous variation – there is language, tone, diction, pitch and so on. This makes the task extremely complex. So deploying AI and ML to constantly learn and improve are integral to it. A voice-based interface can help organizations in many different ways to reach out to and/or interact with customers. For example, consumers can get a 24x7 customer support without brands needing to have manned staff at the call centre. No endless punching of numbers on the IVRS to get to the desired outcome. Doing things 'on the go' becomes much easier for customers, a critical requirement for the times we live in.



RAVINDRA SHARMA
Chief of Brand & Corporate Communications, SBI Life Insurance

It's early days for voice, but the promising user adoption that's growing rapidly is a socio-cultural signal that has compelled marketers to take notice. At SBI Life, Voice clearly helps build better relationships with our audience due to its ability to understand intent with natural language input. We have developed a comprehensive digital strategy where Voice is a cornerstone for customer delight. SBI Life is present on both Alexa and Google Assistant where insurance concepts are adopted in a natural conversational way. Over the next few quarters, we have more use cases mapped out and Voicebased solutions are being built to engage and educate customers.marketing will open up new avenues to collect data and be more accurate with their predictive analysis.

A SWIGGY SPOKESPERSON
The Instagram voice note generates a waveform every time you send one out. These notes closely resemble food items like kebab, shawarma, etc. We planned to use this feature to engage with our customer base on social media. We put out five challenges where users were asked to recreate the waveform in the form of a food shape using the voice note feature on Instagram Direct Messages. The response for the 'Voice of Hunger' campaign was phenomenal. We received over 1.5 lakh entries within 10 days, our Instagram follower base increased by 30,000, and brands like Airtel, Kingfisher and Netflix organically participated in the challenge. The challenge crossed the borders too and Swiggy received a few notes from countries like Italy, Canada, Japan and the US. At the peak of the campaign, the challenge was hitting impossible numbers of at least 50 DMs per minute.



GOOGLE ANSWER BOX IS THE ANSWER OF VOICE SEARCH




By RAVI KUMAR
Vice President - Partnerships, AdLift
According to Gartner's report, web searches will be dominated by voice interactions by the beginning of next year, to be around 30%, laying keyboard, screen and mouse to rest. Now the voice search results are the 'answer box' content, also known as 'position zero,' or 'featured snippet'.
To marketers, featured snippet position means getting 28.2%+ of the clicks while the top organic result will only receive 26%.
Here are some useful tips about how brands can strive for this position:
1. Keyword Research
The traditional keyword planning and research has become old-school; we need to get innovative to hit the 'zero position' on SERP.
The best way to quickly get started is to collect and list disparate customer and prospect queries and filter out the keywords from these queries.
When you Google these repeated words and phrases and get the answer box, look for the "People also ask" section. This section will give you several related queries where answers from different sites are ranking.
2. Harping Upon Competitors
The competitors in the voice search for us may not always be our real-world competitors, but other sites which are ranking in the 'zero position'.
In fact, our competitors are those products or services that get highlighted in the snippet that's pulled up as a result of the voice query. You can see these competitors when you search for the questions collected in the first step.
Here, we emphasize the following aspects:

• Format of featured snippet – tabular, bullet points, paragraphs
• The words and phrases used most commonly
• Length of sentences in the answers
Now you may want to note the ideas around your product. For example, a herbal toothpaste brand may want to explore the following queries:
'teeth whitening ways, teeth whitening toothpaste, how to make gums strong, how to remove tooth cavity, how to cure tooth decay, how to cure tartar or plaque, etc., which broadly revolve around your search.'
Researching for and then adding such details into the content, makes it broader and more insightful and hence useful to readers.
3. Crafting Ideas to Create Content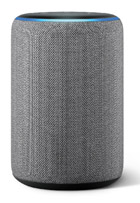 The content can include multiple queries, usually as many as resolved by the product. Or better still, find the queries which are coming up with less relevant or irrelevant content and line them up for answers.
For example, take the topic "how to whiten our teeth?" (which came to the forefront during keyword research). Now, in order to make it more useful, we can add another related aspect to it, by adding subtopic as "how to make gums strong?"
Additional content could be added for high volume peripheral topics, such as 'how to cure bad breath' for a toothpaste brand would be quite relevant.
4. Planning a Content Structure
Structure of content could be different for different heads on the same page, depending on who you are competing with for the space. However, inclusion of the relevant keywords for each category must be standard practice.
We can now include the details in our formidable (marketing) content. We can also look at the options of keeping our content as a blog or also a podcast.
We need to pay attention to a handful of aspects, such as:

• Does the answer cover all the questions in one blog? Or,
• Is it split into a series of long content?
5. Optimize Content Answers Technically
Technical optimization for the content pages should look at the following aspects:
• HTML Enabled H2 Headings: This tag indicates which is the question and which is the answer to the search engine crawlers.
• Schema mark-up or structured data: This is important as Google gets to know about the origin of content only through HTML mark up. All the literary and informative stuff (articles, reviews and FAQs) fall under the category of structured data.
• Sitemap optimization and Technical SEO: This should help the search engines index your pages for the correct words (Keywords). Going forward, we can keep repeating the steps to remain relevant and keep adding more queries to stay on top of the search chain.