Enter one of the showrooms of Korea-based sunglasses and optical glasses brand Gentle Monster, and you would be struck by the thought, 'Did I enter an eyewear showroom or an art gallery?' Founded in 2011 and the brainchild of Hankook Kim, Gentle Monster is a design marvel. The brand, with 41 showrooms across the globe, boasts of avant-garde paintings, robotic machines and art installations, which might not be directly related to the products they sell, but do a brilliant job of leaving consumers awestruck.
What is the need for an eyewear brand to come up with a showroom like this, one might ask. The kind of popularity that the brand enjoys, not simply by people who own its products, but also people who have simply visited the stores to be a part of an indescribable experience, is clear from the user-generated content about the stores on various social media platforms.
The brand today is known as much for its products, as it is for the design thinking behind its showrooms. That's the purpose of design which is no longer restricted to simply beautifying a product, but also making it differentiated, edgy and memorable. Naturally, how else does one stand out in today's cluttered marketplace?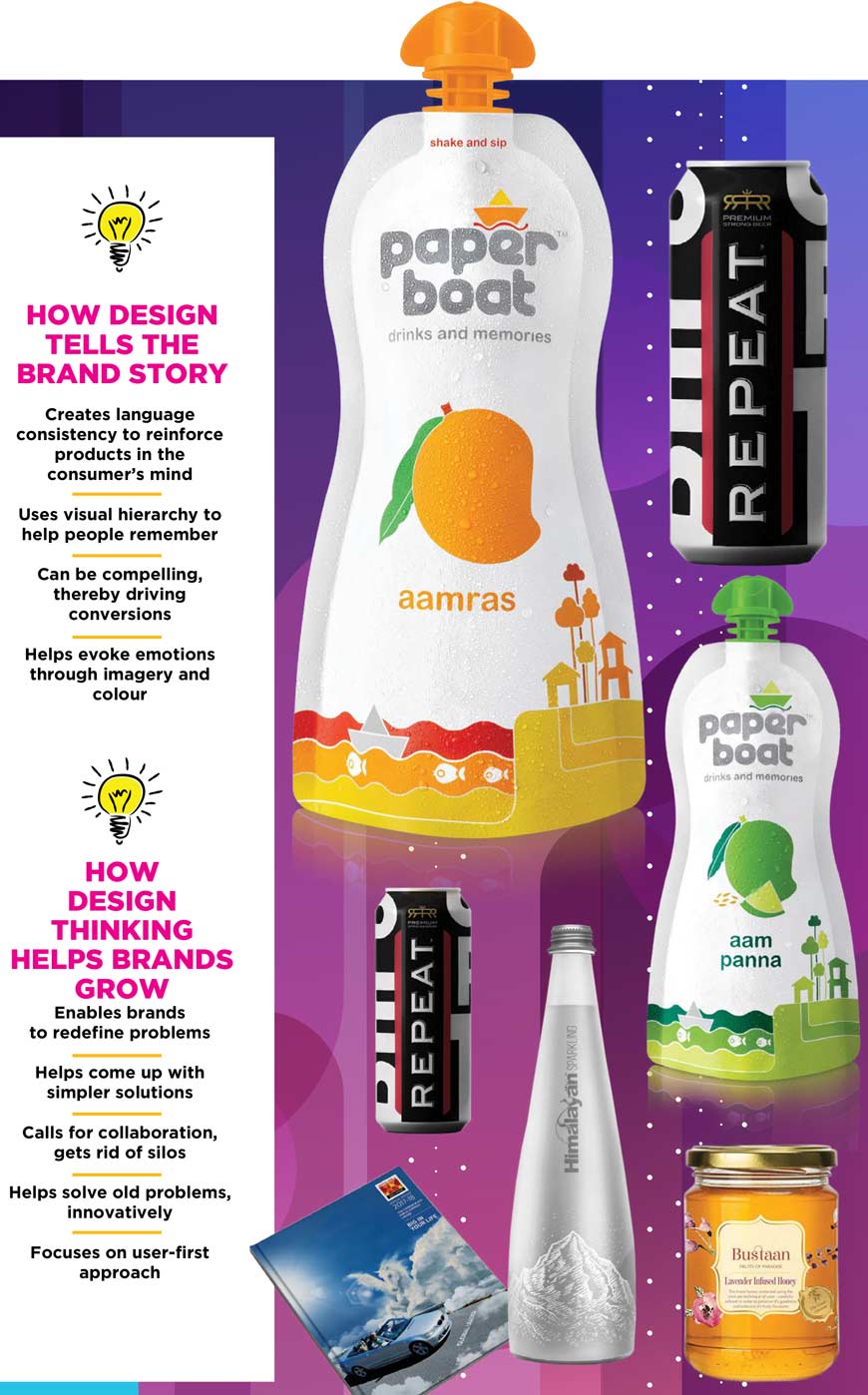 Brands in India too, are slowly but steadily realising that spending on design could take them a long way, not just in terms of making their brands look good, but in building a connect with audiences, telling the brand story innovatively and eventually solving business problems. For example, the design thinking behind home-grown beverages brand Paper Boat has become one of the best examples of how design thinking can help a brand make its mark.
Today, design companies across the world are trying their best to take brands to the next level. While most from within the Indian design industry believe that marketers are opening up to the potential of design, they also say that there is still a long way to go.
THE EVOLUTION OF DESIGN
In India, design being acknowledged as an independent entity or industry is a fairly recent phenomenon. Even today, design is looked at as a tool to beautify the product rather than being considered as a means of achieving something much deeper.
Talking about how the industry has evolved from 30 years ago, and how it has shaped up since, Ashwini Deshpande, Co-founder and Director, Elephant Design says, "When we started out in 1989, the Indian creative industry was limited to advertising agencies. Most of those agencies were in denial of the value for specialist design teams and believed they could manage their client's needs within their existing skill sets and knowledge. There was little thought to consumer-centricity. No business house had experienced the fact that 'design' and 'design thinking' could add value to a bottomline."
The picture started changing after the liberalization of policies and with the entry of MNCs in the Indian monopolistic markets. This was also the time when Indian conglomerates got an exposure to global standards in overseas markets and brought back their learnings to India. The Internet boom further opened up Indian marketers to the innovative work being done abroad, which has brought us to where we stand today.
Today, design encompasses a gamut of things. While it is about how a product looks and feels because of the product design, logo and packaging, it is also about the kind of message that the brand wants to communicate and the kind of experience a consumer derives out of an offering. Apart from consumer experience, it could also extend to the design in which a business is shaped and the way its employees function.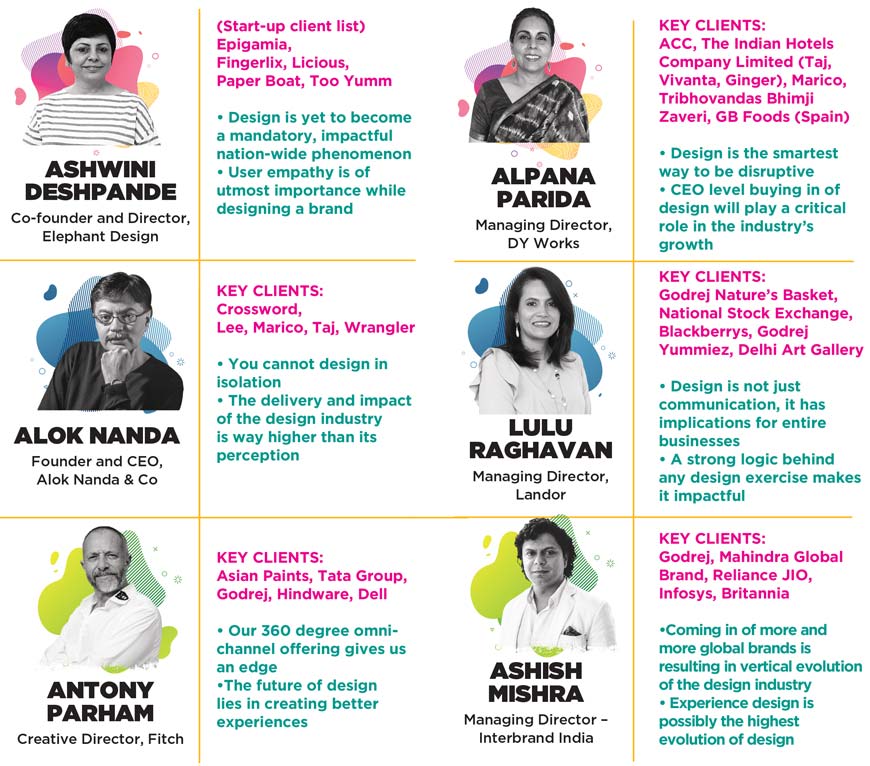 Explaining this, Alpana Parida, Managing Director, DY Works says, "For the longest time, brands would look at design as a final mile thing, it would almost always be an afterthought. But today, brands are slowly realising its scope has extended and design probably needs to be the first thing that they should look at. Today, design lends itself to a much larger field which we call business design, which could even mean designing the culture of an organization." Giving an example of how the potential of design is limitless, she shares, "Design can be used to catapult brands to grow market share. And at its core lies the fact that it can be used very effectively in solving business problems. We have recently used our capabilities to remodel the supply chain for a company where pilferage was a major issue. While one could say it's not a traditional design project, we took a problem-solving approach to help the brand. The scope of design today is immense."
It is perhaps this scope of design that is making even advertising agencies give more importance to their design departments. For example, while Design Sutra has been a part of Contract since its launch, J Walter Thompson is now combining it with its design teams within the agencies in the Mumbai and Delhi offices. According to Tarun Rai, CEO, J. Walter Thompson, scaling up Design Sutra beyond a point was difficult in spite of excellent capability. "We realised that together with the JWT teams, they could be a very powerful design house of the country. We have therefore decided to bring the three units together, calling the new division Design Sutra by Thompson," he says.
ADVERTISING VS DESIGN
For a lot of design experts, the Indian design industry has failed to grow to its full potential because marketers have not yet been able to understand fully the scope of design, which is why they invest most of their marketing dollars in advertising, instead of design tools that could work on shaping how the business works.
Pointing towards how this is a rookie mistake, Siddharth Ganguly, Creative Head, Design Sutra, Contract says, "Brands need to realise that design today is no longer about making a product look pretty, showing your logo or being just a name. It's become an experience in itself. Advertising helps in taking the experience forward, in terms of communicating that experience. But it all starts with design. Work around design starts with strategy in mind and it's all about identifying the gap and filling it."
Agreeing with Ganguly, Alok Nanda, Founder and CEO, Alok Nanda & Co adds, "A large number of marketers are very savvy in the design space and an equal number of them don't understand it and are unable to do much with it. Marketers need to understand that design is closer to the product than advertising is. You cannot separate the product design of Apple from the product. Similarly, packaging, graphics, etc., become the product. Likewise, if your offering is a service, then experience design enhances the service. This value addition is quite unlike anything that the other weapons in the marketing armoury provide. A smart marketer would not miss out on this."
For most marketers, however, design takes a backseat because the benefits of design are often intangible, and therefore quite difficult to measure.
Ashish Mishra, Managing Director, Interbrand India says, "Between advertising and design, the former has a greater immediacy of results. When people see an ad, it has an impact. But design has a bit of a subliminal angle to it, it's not overt communication, rather, it's part of an experience. Thus, it does not have the immediacy of impact that advertising does. And therefore the compulsion and pressure on brands to get their brand design right is relatively less. However, people are increasingly realising that you cannot have a discordant mix. You might put in a fancy advertisement, using great models, putting forth an interesting story. But if you get your product design wrong, or the consumer visits a showroom to buy your product after watching the ad and realises that your actual presence, store or even your customer-facing staff is poorly designed, your purpose of doing the ad would be lost. As a matter of fact, in this case, advertising would have simply accelerated your end because people would get diverted from experiencing your product."
However, things have slowly started to change. Exposure to design work from across the world has opened up gateways and brands are wanting to do much more than just communicate through advertising.
Preeti Vyas, Founder, VGC, the brain behind the rebranding of the Aditya Birla Group shares, "A lot of companies that understand that they are looking at a brand communication suite rather than an ad campaign have started coming to us. These are the clients who have evolved and realized that what they require is a genuine 360-degree solution. So, we look at not just brand logo, brand refresh, a culture definition, a brand position, and then taking it ahead into portfolio products and services, but also how you will communicate to the different target audiences. There are times when we have also recommended a different product line because it would help them define their repositioning better and help attract more consumers. We become more like partners to the clients and more and more people are starting to appreciate that."
Concurs Priyanka Bhasin, Founding Partner, Design Stack, who was responsible for the recent rebranding of the State Bank of India logo, "A lot of brands have put in immense faith in design. We have been working closely with Asian Paints for the past six to seven years now and they are way ahead, in terms of design thinking. The difference with a brand like Asian Paints is that they have involved us at the product level, rather than talking to us once the product is developed. This is happening with brands increasingly, and when more brands start doing this, there will be a paradigm shift in the way the industry functions, as well as in the kind of design work coming out of the industry."
MEASURING DESIGN ROI
Due to the intangibleness of design, it often becomes difficult to measure the benefits that marketers get from investing in it. The problem, most design experts feel, is the fact that brands hope for immediate results, whereas, the effects of a change in design and rebranding can only be long-term and felt over the years.
Antony Parham, Creative Director, Fitch believes that while it is difficult to measure the effectiveness of brand design exercises, how these exercises create and increase brand recall can be seen when consumers talk about and share their experiences at various showrooms and stores. "We are all about commercial designs that empower a customer's life. However, we also have to make money for clients. Measuring the effectiveness of a brand design exercise is challenging. But with brands opening so many big, experiential flagship stores across the world, one can clearly see the increase in brand awareness. Even if these experiential investments don't directly translate to money, they go a long way in creating awareness about the brand. Brands like Apple, Ikea, Nike or Gentle Monsters are doing exactly that. This has also given rise to hybrid stores where you can experience products while sitting at the internal café or restaurant."
Since the design ecosystem in India is at a relatively nascent stage as compared to advertising, the industry, as well as brands, haven't really come up with any parameters to measure ROI. Ashwini Deshpande says, "A product, brand or rebrand launch is done through multiple touchpoints and media. Therefore, it becomes impossible to credit the ROI to any one of them. We don't have many large scale professional design agencies in India. Investments on design and development are so low in comparison to media spends that even clients haven't taken any steps to measure ROI on their investments in design."
However, if brands are clear about the parameters that they want to see progress on, in terms of design, it becomes relatively easier to track ROI. Citing an example, Lulu Raghavan, Managing Director, Landor says, "While it is difficult to isolate the benefits that brands derive from design exercises, there are various attributes that could help. For example, when we worked on Mahindra for their rebranding and brand imagery attributes, as a brand, they were very clear on the types of attributes they wanted to see progress on – they wanted to be innovative, customer-centric and progressive. So, you can look at where the brand was and then a year or two later, you see progress. Imagery attributes is one way to look at it. From the consumer's side, sales can at times be directly attributed to package design changes because it's easier to isolate that variable. In a corporate branding exercise, many times how employees understand the brand and their attitude towards the brand can be measured. If a brand is used for cultural change, many companies look at attrition as an index."
While a few global design institutes are currently working around coming up with ways of measuring the effectiveness of design, most from the industry feel that the design fraternity in India needs to come together, to evangelise the work that they do as an industry.
FINDING THE RIGHT DESIGN TALENT
Another recurring problem that the design industry has been facing over the years has been the lack of talent. While India boasts of the National Institute of Design, most feel that new talent has been groomed more from a communication point of view, rather than providing sufficient on-the-job experience.
A British Council report titled 'The Future of Design Education in India' suggests that the Indian design market has the potential to reach Rs 188.32 billion by 2020, and that there would be a need for over 60,000 designers to meet the demand. However, are our design schools doing a good job, producing the kind of talent our industry needs today?
Bhupal Ramnathkar, Chairman, Umbrella Design, feels there is a need for more such design schools. He says, "While we have schools like NID, the number of students coming out of the school are very few. And a lot of what design schools are teaching students currently isn't really about the intricacies of design, and design thinking. Considering the expanded scope of design, the way we teach design in India needs to change. Only then can they address complex consumer or client problems by coming up with innovative strategies, rather than becoming designers who work on improving the aesthetics of products and brands."
It is precisely this challenge that Ravi Deshpande, Chairman and Founder, Whyness Worldwide had hoped to address by bringing French design and visual communication school École intuit.lab to India in 2010. "The industry had always struggled with finding the right kind of talent. When I decided to start an arts school here, I wanted to turn that into a talent factory for designers. Our four-year module is framed in a way to integrate professional thinking with academics. We ensure that the students are in touch with reality and dynamics outside the arts school because that is the need of the hour," Deshpande says.
A lot of new age unicorn brands like Pinterest, AirBnB and Uber, that have been runaway successes in recent times, have had design thinking backing the structure of their business. It was after spending some time in Silicon Valley and observing how these organizations work that Radha Kapoor Khanna, Founder & Executive Director, Indian School of Design & Innovation (ISDI), thought of launching a design school in India. "My initial conversations with people around design revealed that for most people, design meant fashion design. I wanted to do something to make people realise that design is so much more than that," she says. She shares that the school, while working on coming up with industry-ready professionals, is also working on educating the different stakeholders, be it students and their parents or brand marketers. Currently, ISDI is run in collaboration with the New York-based Parsons School of Design and the latter helps in shaping up the school's curriculum.
"Today, clients are not able to find the right kind of talent because our education system has been shaped like that. We do have a few design schools but most of them are old-school and craft-based. But today, design is also about strategy and business. Our effort is to come up with a different kind of course structure. Moreover, there needs to be a lot of educating of all the stakeholders. We are working towards organising bootcamps for executives from companies to tell them what design can do for their brands, while also organising similar initiatives for parents, to let them know the opportunities that design schools could open up for their children," says Radha Kapoor Khanna.
Whether we will be able to meet the need for 60,000 designers by 2020 or not, only time will tell, but with more and more design schools coming up, there certainly is hope that the industry will keep getting fresh talent that marketers will be able to use, to take their brands to the next level.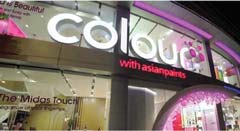 CLIENT: Asian Paints
AGENCY: Fitch

The agency has been working with the brand since 2008 to help it evolve from an industrial paint manufacturer to a leading home decor consumer brand. With concepts like The Colour Store, the agency has helped develop a comprehensive visual identity for the brand that is both contemporary and flexible.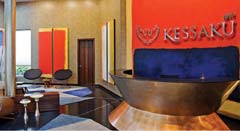 CLIENT: Kessaku (Phoenix Group)
AGENCY: VGC

Phoenix wanted to create a differentiated positioning for their uber-luxury project in Bangalore, Kessaku. In an over-crowded real estate market, the brand wanted to connect with the evolved luxury audience, and give them a reason to believe in the product. VGC went over and above the brief and created an art-inspired experience along with one-of-a-kind marketing collaterals that won awards and connected with the highly evolved target audience.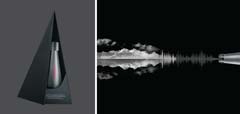 CLIENT: Himalayan Sparkling Mineral Water
AGENCY: Design Sutra by Thompson

Bottled in a one-of-its-kind packaging, the innovative sound cap bottle contextualizes the origin story of Himalayan natural drinking water. This product innovation is also an extension to the brand's 'Raw & Fine' philosophy, which lies at the heart of how Himalayan water is sourced and bottled to provide an unparalleled taste of 20 years of percolation through layers of Himalayan rock from the highest altitudes to the deepest underwater stream. The sound cap has a built-in chip that is triggered when the bottle is opened and silenced when the bottle is closed.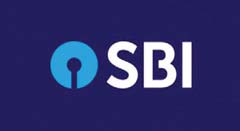 CLIENT: State Bank of India
AGENCY: Design Stack

For SBI, the task at hand was to come across as 'Instantly new, yet instantly recognisable.' The new identity made the brand more concise and modern, infusing new energy, while retaining it's core values. It was refined further for greater clarity and ease of use and was opened up for more breathing space, showing the bank to be more approachable.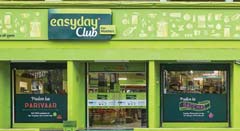 CLIENT: Future Group (Easyday)
AGENCY: Elephant Design

Future Group wanted to convert Easyday, the regular neighbourhood convenience store to an exclusive club with 'members-only' privileges, while offering a hyperlocal community shopping experience to its customers. After revamping the brand's identity, the agency designed the outlets to reflect the new brand value system. Due to the success of the new formats, Future Group has plans to open around 10,000 Easyday stores pan India by 2022.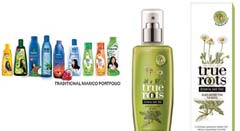 CLIENT: Marico True Roots
AGENCY: DY Works

For Marico's True Roots, the task at hand for the agency was to create a new category in hair care, a solution to greying hair. The name, True Roots, signified change from the roots and not simply a colour. The messaging 'Delays greying from roots', 'Botanical Hair Tonic' and 'Clinically proven' helped add to the promise while the botanical drawing of the chamomile flower added to the science of the promise.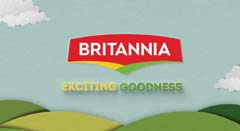 CLIENT: Britannia
AGENCY: Interbrand

Britannia went through an identity and logo refresh to commemorate its 100th anniversary. The aim of the refresh was to transform the identity of the brand from being predominantly a biscuit brand to a total foods company. While changing the logo, the brand also articulated a new brand promise, 'Exciting Goodness'.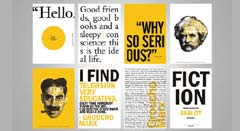 CLIENT: CROSSWORD
AGENCY: ALOK NANDA & CO.

The agency worked on the atmosphere of the Crossword Bookstores, to give them a distinct, differentiated feel. They used signage and customer navigation and took care of how each division within the showrooms looked, with the aim of getting a community of booklovers to come and spend time, browse and make the place their own.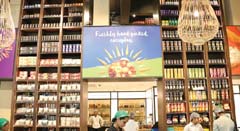 CLIENT: GODREJ NATURE'S BASKET
AGENCY: LANDOR

In 2017, it was found that GNB's then positioning 'World Food Store' was limiting growth and there was a need to stay relevant while staying differentiated from conventional supermarkets. Landor refreshed the brand's identity, visual expression, in-store design language and its private label penetration to help it stay true to its mission of making food inspiring, exciting, and accessible to everyone.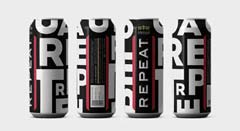 CLIENT: Repeat Beer
AGENCY: Umbrella Design

Repeat is a beer crafted to suit the Indian palette, which is reflected in the packaging done by Umbrella Design. The aim of the contemporary packaging was to attract its target audience, the youth. The agency also came up with the communication behind the product, 'Good things call for a repeat.'
FROM THE MARKETER'S LENS

We spoke to a few brands that have recently undergone a packaging refresh and new brand identity, to understand their expectations from the exercise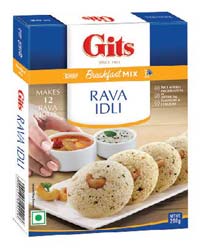 Recently, while celebrating its centennial year, homegrown legacy biscuits brand Britannia announced its rebranding, along with a logo refresh. Given that Britannia is one of the most easily recognizable products in the Indian market, what prompted the brand to undergo this rebranding exercise? Ali Harris Shere, VP-Marketing, Britannia Industries Ltd. says, "Companies have a strong attachment to their logo, as do their consumers – it represents the brand, tells the right story, conveys the brand's personality and is immediately recognisable. However, as times change, so do design sensibilities and norms. The Britannia of today is substantially different in outlook towards its business, and therefore we deemed the time right to undergo a design change. Moreover, we are not just a biscuit-major, but a total foods company with an endeavour to be a globally present one. With such a target, we felt that the iconic logo should undergo a change to reflect this vision."
Gits Foods Products, yet another legacy packaged food brand, also recently announced a logo refresh after a decade, just ahead of the festive season. For the brand, this refresh was as much about modernising its packaging, as it was about communicating with its consumers. Talking about what Gits wanted to achieve through this move, Sahil Gilani, DirectorSales and Marketing, Gits Foods Products says, "The key factors we looked at were current packaging trends and modernisation. We also realised that while we have been a company which stands for natural foods instead of artificial flavours, colours and preservatives, our packaging did not communicate this effectively. In our refreshed packaging, we have added a short note about our company and its heritage and values, which we feel goes a long way in a customer's perception of whom we are and where the product is coming from."
Meanwhile, Paper Boat, which has always been in the limelight for its ingenious design thinking and the way it has conceptualised its brand, packaging and the communication around it, claims design is key to the brand's success. Parvesh Debuka, Head of Marketing, Paper Boat says, "We entered a market that was extremely cluttered and the biggest task for us was to stand out on the shelves. Our design and packaging has helped us to stand out and build a unique identity. That has been one of the biggest drivers of our business. It helped us during our initial days, in terms of discovery of the products, and even today when we enter new markets, our packaging helps us in getting discovered faster, because it appeals to all age groups."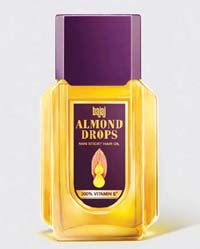 For Bajaj Corp which recently unveiled a new brand packaging for Bajaj Almond Drops Hair Oil - its offering in the premium hair oil segment, the refresh became a way of reiterating its premiumness. Sandeep Verma, President, Sales & Marketing, Bajaj Corp says, "Our packaging needs to justify the premium that consumers pay for us. Besides, packaging is the first thing consumers notice about the brand, even if they miss watching the ad. One can thus use packaging to tell a brand story. In our case, we wanted to highlight the use of almond as an ingredient, while also informing consumers that our product contains 300% more Vitamin E. This was the story we focused on. At the end of the day, it's about finding what your story is about and what you want to tell your consumer."
Bajaj Corp worked with UK-based design agency Pentagram, which was also the agency that helped in rebranding Parle Agro's Frooti a few years ago. So what is it that's making Indian brands choose international agencies instead of exploring Indian design firms? Nadia Chauhan, Joint MD & CMO, Parle Agro feels that there is no dearth of talent in India, but it's the general work culture that design agencies need to get right. She says, "There is a huge difference in the work culture when you work with global agencies. While there is no lack of talent here, our companies are stuck in a formatted approach, which they need to break out of. It is this approach that is restricting design teams and brands in coming up with disruptive creativity."
Currently, Tata Chemicals is in the process of rolling out the new design identity for its brand Tata Sampann. On whether the company expects this step to influence the consumer's purchase decision, Sagar Boke, Head of Marketing, Consumer Product Business, Tata Chemicals says, "It most definitely does. Design works at two levels; firstly, it helps build a certain association with the brand, and secondly, it helps in differentiating your product. Increasingly, consumers are also looking at design as a source of information. So, if you are able to present that in an interesting way, it helps. For the new design identity for Tata Sampann, we wanted to tell a story, and the design refresh has definitely helped us tell our story better."