BRAND: MANKIND PHARMA
#THANKSFORBEINGMYFAMILY
CREDITS
AGENCY: ADK FORTUNE COMMUNICATIONS PVT. LTD.
MANAGING PARTNER: SUBROTO PRADHAN
VP & EXECUTIVE CREATIVE DIRECTOR: NAKUL SHARMA
CREATIVE TEAM: PIYUSH GUPTA, SANYAM SHARMA
PRODUCTION HOUSE: GAP ENTERTAINMENT
PRODUCER: GAUTAM AILAWADI
DIRECTOR: SHIRAZ BHATTACHARYA
AGENCY


As the old saying goes, tough times don't last, tough people do. And helping us sustain through these hard times are doctors, nurses, and hospital staff. Thanking them for their selfless service is the least that we can do.
SUBROTO PRADHAN
Managing Partner, ADK Fortune Communications Pvt. Ltd.
CLIENT


We are really moved by the dedication with which our doctors, nurses, and hospital staff are working amidst the corona virus epidemic. This film is just a small attempt to wholeheartedly thank all of them as we pray for their health and well-being."
JOY CHATTERJEE
DGM, Mankind Pharma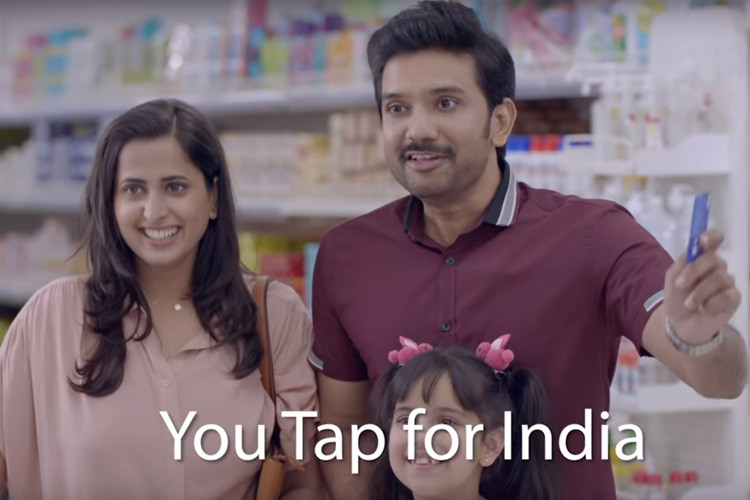 BRAND: VISA
TAP TO PAY WITH VISA, TAP FOR LIFE
CREDITS
AGENCY: BBDO INDIA
CHAIRMAN & CHIEF CREATIVE OFFICER: JOSY PAUL
CHIEF EXECUTIVE OFFICER: SURAJA KISHORE
CHIEF CREATIVE OFFICER: HEMANT SHRINGY
PRODUCTION HOUSE: LITTLE LAMB FILMS
DIRECTOR: DEVANSHU SINGH
PRODUCER: AVISHEK GHOSH
AGENCY


With PV Sindhu on board as Visa's brand ambassador, we have showcased real time payment locations – at a Retail chain, Fuel outlet and Coffee Shop – and showcased the consumers' expression of happiness and pride as they tap to make a payment on her behalf. Tap to Pay with Visa, Tap for Life is a key to unlock many meaningful things in everyday life.
HEMANT SHRINGY
CCO, BBDO
CLIENT


With an increasing passion of Indians in sports besides cricket, our new TVC – Tap to Pay with Visa, Tap for Life – showcases people expressing their gratitude for our brand ambassador PV Sindhu by tapping and paying on her behalf using a Visa contactless card just like she taps on the badminton court.
SUJATHA V KUMAR
Head of Marketing for India & South Asia, Visa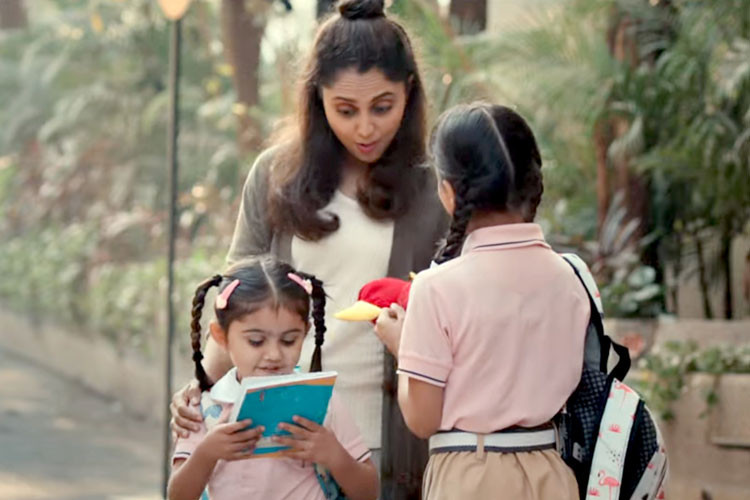 BRAND: NAVNEET
YOUVA
CREDITS
CREATIVE AGENCY: FLAGSHIP ADVERTISING
PRODUCTION HOUSE: CHASER FILMS
DIRECTOR: JOYEETA PATPATIA
PRODUCER: PUSKAR KELKAR & KARTIK SHERLEKAR
CHIEF CREATIVE OFFICER: SUNIL MAHADIK
AGENCY


The real challenge was to tell each story in just 15 secs and ensure that we drive home the core message. Our writer Aditya Joshi really nailed it down in terms of creating beautiful stories and the Director Joyeeta Patpatia treated it in a way where key emotions are captured without eating too much of airtime.
SUNIL MAHADIK
Creative Head, Flagship Advertising
CLIENT


The genesis of the new Youva TVCs is the logical continuation of the rejuvenation and rebranding of the Youva brand,that was done a few weeks ago. The new identity believes in creation as a force which resides in every individual. On the design level, the brand logo has an innovative design language derived from the nucleus, the source and inspiration of creation.
ABHIJIT SANYAL
Chief Strategy Officer, Stationery Division & Official spokesperson, Youva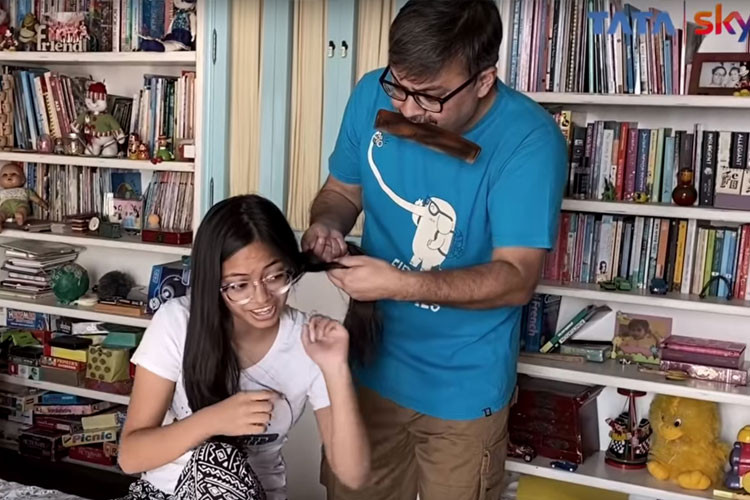 BRAND: TATA SKY
STAY HOME, STAY JINGALALA
CREDITS
AGENCY: OGILVY
CHIEF CREATIVE OFFICER, OGILVY INDIA: SUKESH NAYAK
GROUP CREATIVE DIRECTOR – COPY: NISHANT PRATAP
GROUP CREATIVE DIRECTOR – ART: RAVI PRATHEEB
CREATIVE DIRECTOR – ART: SOUMEN NATH
DIRECTOR: BAUDDHAYAN 'BUDDY' MUKHERJI
AGENCY


In times like these, it's important that brands contribute to help its consumers in its own way. By deciding to free up services, Tata sky is doing it's bit to entertain and engage its subscribers while they stay at home.
SUKESH NAYAK
Chief Creative Officer, Ogilvy India
CLIENT


At Tata Sky, we keep our subscribers at the heart of everything we do. In these unprecedented times, with an objective to help our subscribers remain engaged in the safety of their homes, we decided to offer 10 of our interactive services, catering to various members of a family, absolutely free.
ANURAG KUMAR
Chief Communications Officer, Tata Sky