Q] You have been with the MullenLowe Group for close to eight years, what was your proudest moment while leading the agency network?
I have been with IPG for over 13 years, first with Mullen and then, when we put Mullen and Lowe together in 2015, running MullenLowe Group for the past 7+ years. My proudest moment is still ongoing, in that we successfully orchestrated a global merger, which is very difficult to do in any sector and have kept feeding, nurturing, and growing it since.

Q] Several years ago, when the merger of Mullen & Lowe happened, it was to establish a strong foothold in the American markets. Back then you also mentioned that UK based agencies never did well in the US… Today, what percentage does the US market contribute to MullenLowe Group's global revenue?
The US remains our largest market, which makes sense because it's still the biggest advertising market in the world. We have exceptional clients and people across our US businesses, and we expect to continue to grow in the market.
Q] Which were some of your successes at the recently concluded Cannes Lions this year?
We were happy to pick up Lions this year across a spectrum of clients including our first Lion for our global client Bayer. In addition, we took home Lions for Unilever (OMO/Persil), Geico Insurance, plant-based meat Oumph! and the NHL team Arizona Coyotes. While all the awarded work is commendable, I loved the recent work for Lifebuoy from India (Handwashing Kebabs and #HforHandwashing) and would have liked to see it pick up a few Lions.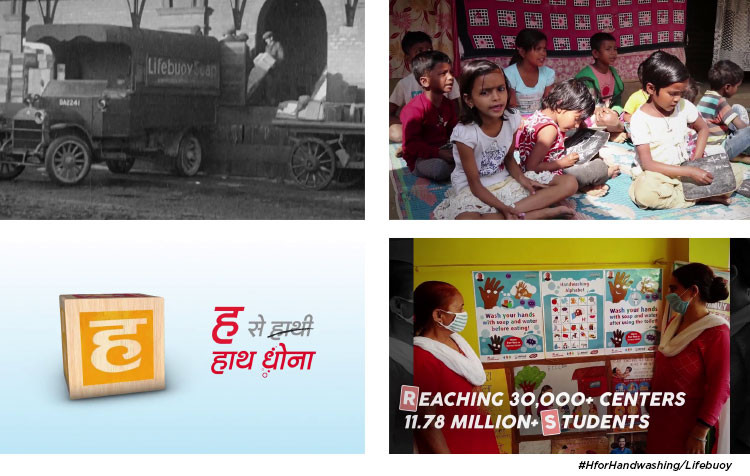 Q] How important are awards for you? Globally you have won many Golds, Grand Prix at Cannes over the years, would you like Amer Jaleel, Virat Tandon and team to be just as aggressive when it comes to awards, unlike their predecessor, Balki?
Creative awards have value, they provide recognition, and they attract creative talent, but our benchmarks are always marketplace results. I prefer to win awards for real clients that sell a real product or provide a useful service. MullenLowe Lintas Group wins awards for real brand work, be it creative, effectiveness or strategy – and they've won at Cannes Lions, Global Effies, D&AD, OneShow, etc… So, they know what they're doing.
Q] MullenLowe Lintas Group is a legacy agency group in India, which is still largely considered as having a traditional bent, is that an image you would want to change in the near future?
Depends on how you define a traditional agency. If it's one that represents some of the most important brands in all of India – from Tata to Lifebuoy to Google – and one that has built 7 of India's top 15 most purposeful brands, according to Kantar, then call us traditional all you want! But if you dig deeper, you will find innovation that starts at the insight level and works its way into the creative output, regardless of channel. Over the past several years we have built out modern specialisms that run the gamut from studio to digital to CX.

Q] We have seen brands and agencies hop on to the 'go digital or perish' bandwagon in the past few years, but do you really feel we are nearing the end of traditional advertising dominance?
People have predicted the demise of advertising for years. But a recent article in the Harvard Business Review says that it's headed for growth for the first time in a decade. Some interesting factors driving this trend are that traditional ads break through all the mind-numbing digital clutter that we scroll through for hours a day. Consumers also trust traditional ads more. If you think about how terms like fake news, bots, and click bait have penetrated our psyche it makes sense. What's important is that we start from reliable data, work that into an insight that drives a fresh strategy that then inspires creative people to deliver. Not traditional ads, not digital ads, but ideas that move markets.

Q] From IPG's competitor WPP, we have seen some mergers in the space like Wunderman Thompson, VMLY&R where Digital brands were given first preference even in the names. And yet the big consultancies/ digital agencies when they flourish want to acquire the impactful creative agencies, like the Droga5 acquisition that happened in 2019. Are creative agencies not doing justice to their own brands and selling themselves short here?
Owners sell companies for different reasons, but usually it's to cash out. Sometimes those selling care enough about their brands to fight for them while others throw in the towel. All decisions are personal. Just as in most sectors, strong brands survive regardless of ownership structures. Agencies need to do a better job of thinking of themselves as clients and really sort out positioning and relevance. The strong succeed.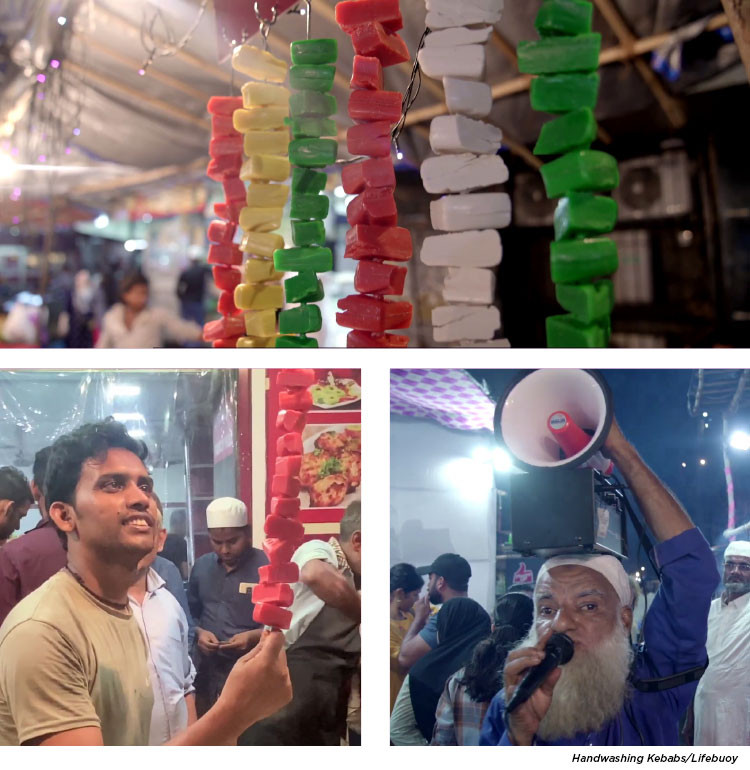 Q] In that case, what is the biggest threat to creative agencies today- is it the digital agencies or the big consultancies or is it the in-house agency culture that is fast proliferating amongst top brands?
The biggest threat to agencies today is losing focus and taking their eye off creativity. In the end, differentiation comes down to creativity and with so many shiny objects on the horizon – while important as additive to creativity – cannot supplant the irrational power of creativity.
Q] What are the top trends you see dominating markets across the world and also at Cannes this year?
The number one theme in Cannes this year was togetherness. This business thrives on collaboration, collisions of people, and serendipity. And we saw all of that in Cannes. Every day. From sunrise to sunset, we were together, not on screens, and the energy was palpable. I hope that we return from Cannes so inspired about working in person that we slowly put this work-from-home phenomenon in the rear-view mirror.

Q] Unlike other agency networks in India, The MullenLowe Lintas Group in India is not known for acquisitions but for building efficiencies within, be it – Lintas Creative Executions, Lintas Live, etc…what would be the other creative units you would like the group to set up in India?
To build or to buy – that's a question most companies ask. Acquiring a company can get you short-term lift in terms of clients, talent and services offered. But acquisitions come with their own set of difficulties like maintaining company culture. The MullenLowe Lintas Group in India has always believed in building from the ground-up. There is incredible talent in India and, when needed, we hire from the outside in a way that aligns with our culture. In the future, we may add efficiencies by collaborating with IPG agencies or external talent to add to our offering. For example, adding high value social content capabilities that are in line with some of the great work we're doing in the U.S., Europe and LATAM for brands like AB InBev, Acura, and KFC.