The Master Blaster Sachin Tendulkar invested $2 million in JetSynthesys a digital entertainment and technology company that has multiple IPs in gaming, digital entertainment, and social community platforms. Tendulkar was already in a joint venture with JetSynthesys for a virtual cricket game called 100MB and immersive cricket games such as Sachin Saga Cricket Champions and Sachin Saga VR.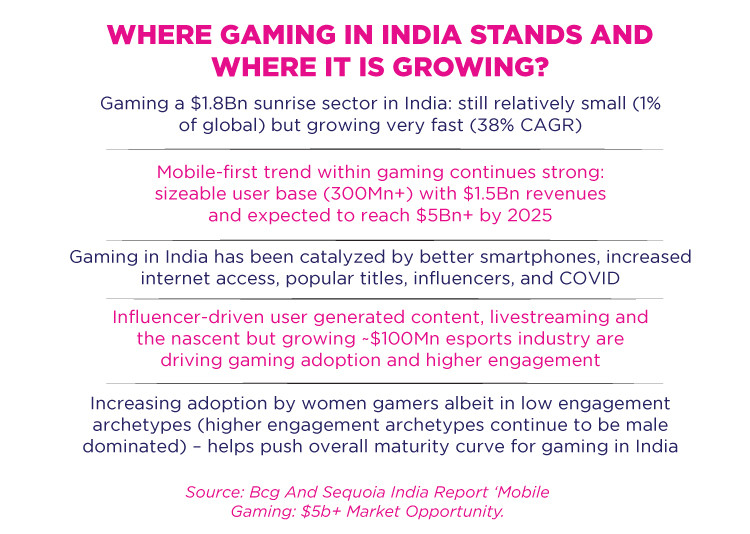 Rajan Navani of JetSynthesys, says, "The pandemic has helped to accelerate the growth of gaming platforms in India. Smartphone has changed the opportunity for gaming in India. The total revenue in the country would be 500-600 million dollars. As a company we have seen a 200% growth in terms of revenue in the last year in mobile gaming and esports platforms."
"We have seen a growth of 40-60% in our products. India is still growing in terms of global numbers. The opportunity for future growth is very significant. We have seen a growth of over 5x in in-app purchases. There is a huge scope in next two-three years for the industry," he adds.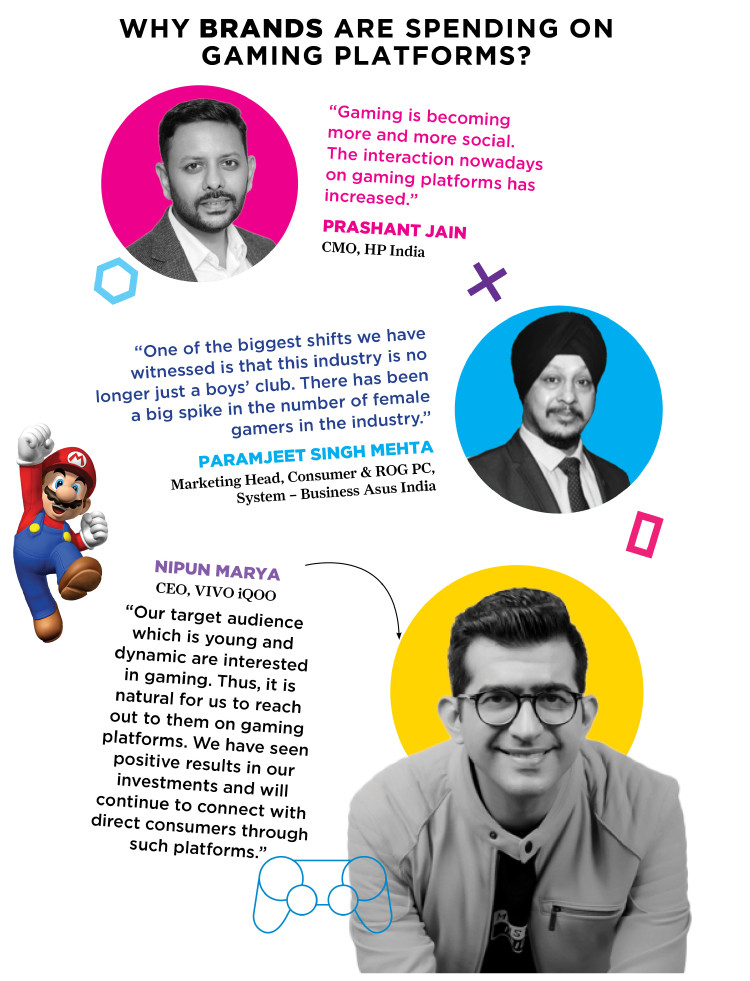 The number of gaming specific marketing and influencer agencies has increased after the boom in gaming industry. Experts say, the Indian gaming industry is still an unorganized sector. Moreover, a cheating scandal in 2018 by an Indian esports professional Nikhil Kumawat aka Forsaken played a big role in garnering negative publicity for the sport. Kumawat was caught redhanded while hacking in an international CS:GO (Counter Strike: Global Offensive) tournament at China. This incident led to American esports team- OpTic pulling out investments in India and further disbanding the team. Furthermore, the brands were afraid and refrained from investing in Indian gaming industry or affiliating directly with esports teams and content creators.
Ankit Panth, a RedBull athlete since the past five years says, "It was a bad phase for Indian gaming community. The Forsaken incident left a huge dent globally. But we have now recovered from it. The brands are seeing the numbers on streaming platforms and the large user base. They are showing a bit of confidence again and have given a second chance to the community. This is where agencies come into the picture. When brands are hesitant to directly collaborate with the gamers, they reach out to these agencies. Brands are conducting micro influencer campaigns and are not looking into long-term relationships with gamers."
In August, 2021 JetSynthesys had acquired Chennai-based gaming and esports company Skyesports. Through its Sky Route division, it manages over 100 talents in the industry. One of India's leading Valorant esports teams-Velocity was signed by Sky Route recently.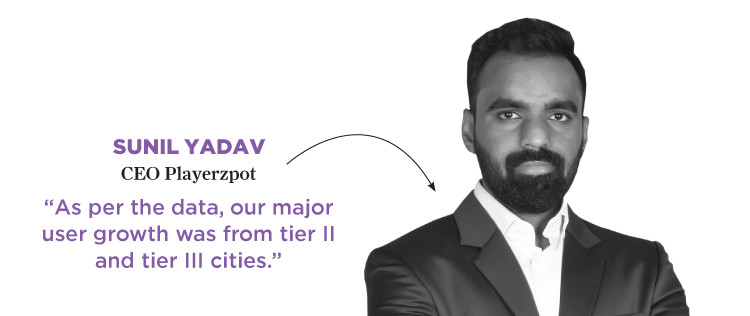 Rajan Navani, says "Brands always want to build trust with whoever they associate. Being able to find influencers who are trustworthy and credible is important. The agencies help to identify the talent and influencers, like any other industry be it Bollywood or sports. There are agencies who represent influencers and find the right fit for brands. There might be brands who will directly affiliate with influencers but only when they have full credentials. We have achieved credibility in the gaming industry and so brands are directly associating with us."
India's game streaming market is dominated by Google's YouTube, with other players such as Loco, Garena-backed Booyah! and Rooter. Facebook is also making its presence felt by signing streamers and influencers exclusively for streaming and video uploads.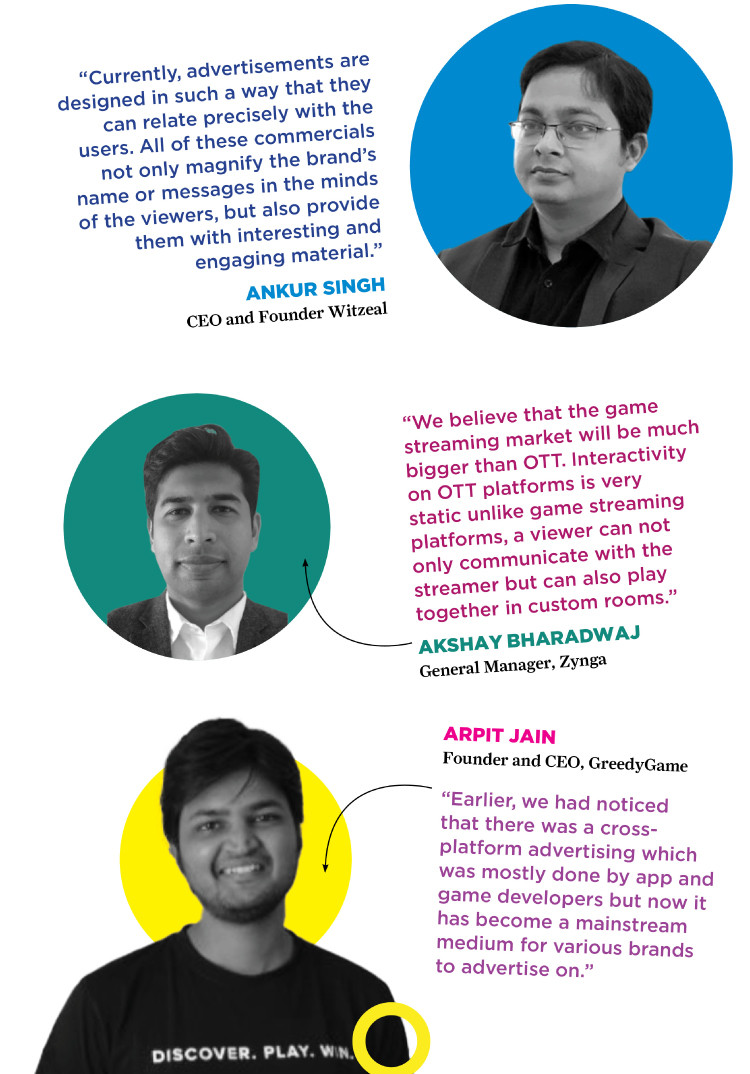 Vinit Karnik, Head-Sports, Esports and Entertainment of GroupM South Asia says, "Game chilling as a trend has seen a marked rise in India and is directly linked to how Gaming is a serious business. Presently there are over 14 esports broadcast platforms, it is expected to cross 20 platforms by 2025."
Anirudh Pandita and Ashwin Suresh, Founders, Loco say, "We believe the game streaming market will be a much bigger platform than OTT platforms. Interactivity on OTT platforms is very static unlike game streaming platforms, a viewer can not only communicate with the streamer but also play together in custom rooms."
For Zynga, a leading developer of the world's most popular social games, the revenue for the company was $705 million, up 40% year-over-year; and bookings of $668 million, up 6% year-over-year. Zynga's audience has grown to 183 Million MAUs (Monthly Active Users) in Q3 2021, up from 83 Million MAUS in Q3 2020.
Akshay Bharadwaj, General Manager, Zynga says, "Due to the pandemic, we saw a surge in numbers when people downloaded games from Google Play store and Apple Store. When we look at our growth perspective, 80% of our revenue comes from the in-app purchases while 20% comes from advertisements. In our case, users may have organically found us but we have worked hard to provide a great gaming experience for them."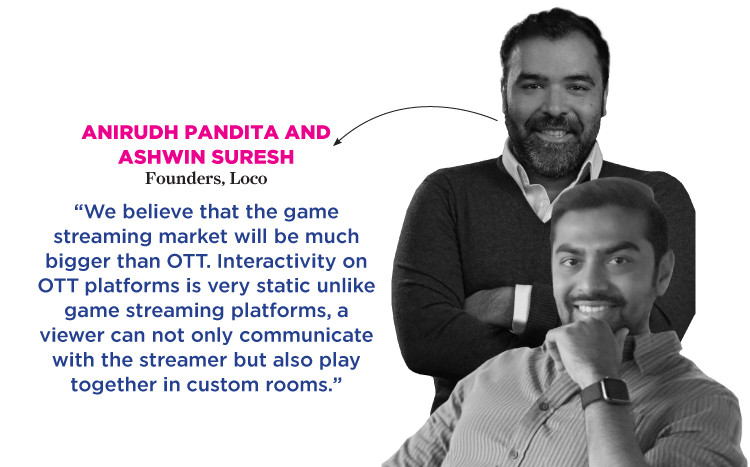 With over 100 published games, the users on the platforms of Hungama Games grew extensively on the back of content consumption. Siddhartha Roy, Chief Operating Officer at Hungama Games says, "The gaming platforms in India is a big grab for advertisers and marketers. Users are spending lot of time on the gaming platforms. The kind of growth that is anticipated is huge. We engage with influencers and agencies to bring an organic user base and through our existing community which is over 50 million. These users are on our existing audio and video platforms. Our monetization model is largely dependent on advertising and then there are in-app purchases made by users."
"Looking at the future, our Hungama Game studio business will introduce very unique publishing IPs in FY 22. These IPs are very unique to Indian audience. We want to engage with the users and create a close-knit community through these launches," Roy added.