Q] How has 2021 panned out for BSH Home Appliances? What kind of growth have you seen this year, and which particular product saw the highest trend?
Despite being full of uncertainties and a rollercoaster ride, 2021 was very good. I'm happy that the end result has been pretty good. We are growing in solid double-digit figures. Despite the fact that we had to increase our prices a few times, overall, we've seen that the premium categories are doing very well — they are flourishing. We have been growing by about 50% in premium categories, and in some categories we have almost touched 100% growth.
Overall, in premium segments, especially in cooking, we're touching 50% contribution in market share. Also, our premium appliances like bottom mount freezers, which are 560- litre and 400-litre refrigerators, front-door washing machines and mixer grinders have done extremely well. Categories like washer dryers and dryers are not very popular in India. So, we did a robust business there and growth has been phenomenal. As part of our Make In India initiative, we have built a refrigerator plant and are planning factory expansion. We launched refrigerators from capacity 260-litre to 390-litre in Chennai and a few places in North India. We will be going pan India from January. Overall, 2021 was very satisfactory for BSH India.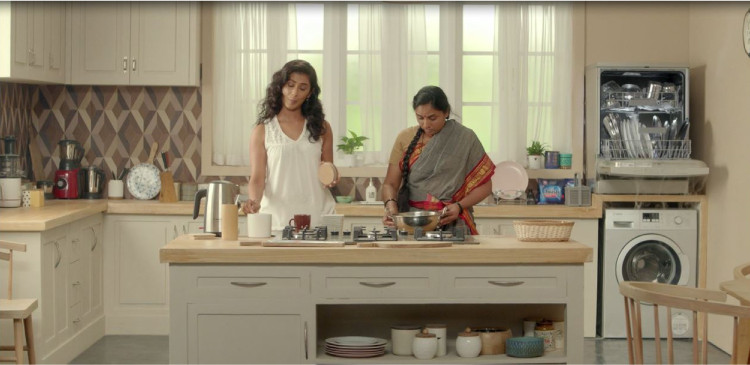 Q] Bosch Home Appliances released its first-ever integrated campaign in its automatic dryers' segment — 'Zero% Effort, 100% Drying'. Tell us a bit about the campaign.
There's acute space crunch in places like Mumbai. People struggle for space to install a dryer or a washing machine or to hang clothes for drying. This becomes a challenge for customers. Then we came up with 'Zero% Effort, 100% Drying' campaign and our sales have increased.
We have introduced a combo offer of dryers at subsidized rates with some of our premium washing machines. Dryer sales have grown by up to 400% in a few months. In India, hardly 50,000 to 60,000 dryers are sold in a year. So, we want to have a 50% market share in this category.
Q] How important are non-metro markets for your brand? What growth are you seeing from such markets?
We are very serious about non-metros and rural markets because of their growth potential and, over and above, there are consumers everywhere. We are opening a lot of brand shops. We have come up with a concept called bots to the homes, which are smaller formats of our brand shops. We want to set up a Bosch Studio Home in tier-II, tier-III towns. We have started manufacturing top-load fully automatic washing machines now in South India, so that we can offer India- specific products. Only this way we can enter non-metro markets. We are planning our product strategies accordingly. Growth in such markets has been phenomenal for us.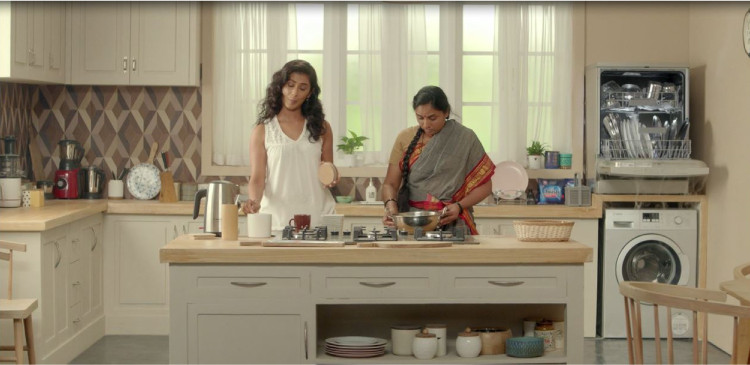 Q] What innovations have you rolled out recently? Do you have any product launches in the pipeline?
We are banking heavily on our new campaign and new product. As far as BSH is concerned, innovation is our life. As part of our product strategy all over the world, we are following one rule — how to simplify a modern homemaker's life. All growing markets are designed like that. We have Home Connect app, wherein all our products will be connected through the app and customers can control and use them from wherever they are. We will launch Home Connect Refrigerators. Recently, we have launched two refrigerators — one gives consumers the option to change the door and choose from eight to 10 doors of different colours. The second one is a Home Connect refrigerator with cameras inside. Our technology centre is located in Bengaluru, where we are continuously manufacturing products.
We are launching products true to our Make in India commitment. Despite shortage of chips, we are ramping up our production to enter the market with two big products in January itself. One is our innovative 'Three door' convertible refrigerator of capacity 260 to 390 litre, which will change the Indian market in refrigerators. It will have 60 to 65 litre flexi part as the middle compartment, and it can be converted into a freezer.
Q] What role does sustainability play in your company's overall strategic plan?
No company can survive without being sustainable. We always work toward growth and sustainable profit. Our products and innovations are our answer to sustainability. We are on the right path. Bosch India is growing by a phenomenal double-digit figure. And we want to really break even by another three-four years. So sustainability is our top agenda.
Q] What are your plans for 2022? What will be your key focus areas and what will your media mix look like going forward?
We want to increase our network and focus on the top 350 cities of India. With our new refrigerators and washing machines, we'll be able to do that. Our focus in 2022 will be how to spread horizontally. Once that happens, vertical growth will never be a problem. The middle class is growing so is industry. So, we will focus on that, while strengthening our Make in India initiative further. We are keen to see our market share in double-digits in India. We aim to make our washing machine Number One category in India. In the front loading variety, we are close to 20% of market share. We are launching our new top-load machines with back panels, with and without heaters. And aesthetically it will definitely be the most good looking machine in the market. As far as medium is concerned, we are going to double, triple our investments in digital.