The pandemic tested brands in different ways, compelling marketers to push the envelope with unique, innovative ways in reaching audiences and addressing consumer needs. Tarun Arora, CEO, Zydus Wellness shares learnings from the pandemic and details how the brand rewired its strategies with agility during these times.
Q] Tell us about Zydus Wellness' campaign for Glucon-D. What consumer reactions have you seen so far towards the campaign?
The campaign has got a fantastic response from a consumer point of view, because a lot of Glucon-D got sold. Additionally, almost 38%-39% of our sales are in rural and small strata towns. Pankaj Tripathi has a huge following in the Hindi heartland but he's a national star as well. So he connected well and the way he acted in the ad makes me think that the new communication worked very well, so we're quite happy with the way this campaign has turned out to be.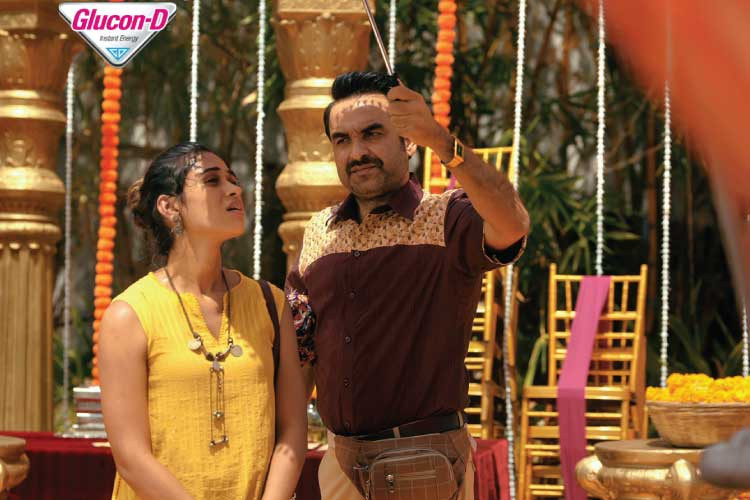 Q] Last year, Nycil from Zydus introduced hand sanitizers; how has the product fared in the market?
Nycil is an iconic brand with a history of 50 to 60 years. But unfortunately the brand has never been extended and explored to get into more spaces. It is in a skincare, protection and germ kill space and consumers really believe in the efficacy of Nycil. So once we acquired Nycil, we went back to the consumer with various equation ideas and explored what will work and what will not. And we came across multiple spaces, and one of them was hand sanitizers. In 2020, we realised that instead of a year or two later, this was the right year to launch sanitizers. That's how it happened and we had to do it in two weeks to be relevant at the right time. So that was a test of our agility and execution capabilities, which we really focus on. I would say we were quite satisfied with what we could do in those next three to four months, when the whole sanitizer boom happened. After that the product category crashed, a lot of players actually stopped doing that business. We have sustained it. The interest in our product remained but to a lesser extent, because it has become so overcrowded and undifferentiated that we'll have to see how this shapes up, and we'll take our calls from the future perspective. But the point is that we are very happy that we could respond so quickly. And we have done our homework from a consumer point of view well in advance.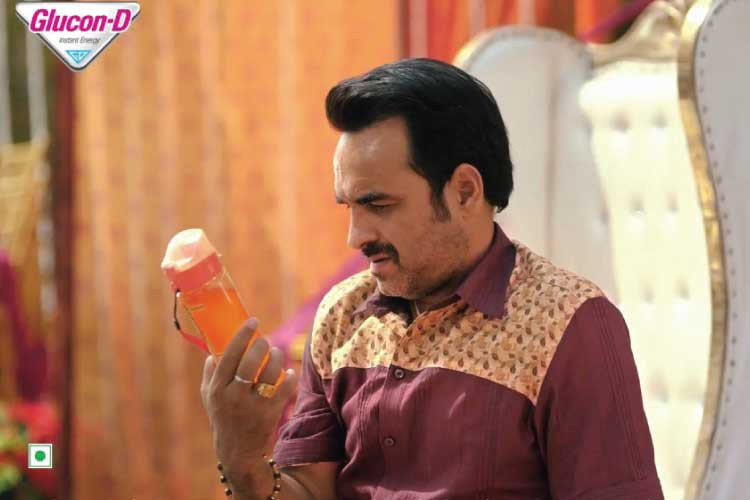 Q] What different marketing approach did your brand adopt after the COVID-19 pandemic hit?
When the pandemic hit, a lot of fundamentals changed, especially if I were to map it over the last 15-16 months, a lot of things that we took for granted changed. People had more time, so digital became imperative. A lot of companies which had not looked at it, started looking at it. We stepped up our presence on digital, we were anyway building it up. So we clearly focused on digital very aggressively, not only from a consumer awareness and engagement perspective, but also from a fulfilment perspective. So digital became absolutely the central theme at that point of time. We also saw that some of the fundamentals were shifting consumer behaviour on health, safety and hygiene concerns. And therefore there was an opportunity for brands to innovate to the next level. Therefore, last year we had about 10 launches. We had planned about three or four but we just went ahead and launched far more. So we actually accelerated our innovation programme. Two or three out of those were very tactical in nature. We did a mix of very strong strategic innovations, plus some of the tactical moves, which we thought would really help us take it to the next level, these were also learning opportunities for us in that zone. And third was agility in what we execute. After the acquisition of Kraft Heinz that is when we had clearly said we want to be a stronger execution engine which can move at a good pace and execute very well. I think we got tested, and demonstrated a fair amount of agility, whether it was responding to our channel partners' needs or consumer needs. We could do very well. So from a brand point of view, these were the fundamental shifts that we saw in the pandemic times.
Q] What is the kind of investment you have made in Digital post the pandemic?
As a company, we would have more than doubled digital investments, but for some of our brands, it would be exponential because they are already very digital savvy. For example, a brand like Nutralite has been a 'digital first' brand. We spend more money on digital than on conventional media. There were other brands which were far more TV led. Some of those which were less digital have anyway taken some exponential leaps forward. We've also used this time to learn, experiment a lot. So, we will continue to build on this.
Q] By how much have your marketing spends increased or decreased during this time?
We typically maintain our marketing spend as a percentage of sales, which is closer to about 12-13% as I explained to all the investors and all the stakeholders. We've had changes during different points of time. When everything changed, we dropped TV, we were learning digital, and increasing spends on that digital. Actually we spent strongly there, but in each of the following quarters we have seen a substantial increase in our advertising spends. At an overall level, we are focused on maintaining a certain percentage of sales. What we've also done is we've immersed ourselves in redoing our media mixes, where we are doing a fair amount of digital, we're also doing impact buys and sports buys. Therefore, our mix has also changed in this period of time.