Earlier this year, Fastrack unveiled its latest smart band offering, Relfex 3.0 to cater to consumer demand for style and fitness in accessories. In this interview, Ajay Maurya, Head of Marketing, Fastrack, speaks about the campaign for their newly launched product line, its digital-led approach, and explains why the brand continues to be the voice of India's youth
Q] What were the insights that led to your latest #StartAnywhere campaign?
Fastrack has always stood for its unhesitant expression of youth identity, which cannot be locked into any templates or boxes. This applies equally to their idea of fitness which spills out ever so freely from the walls of gyms to almost anywhere. The idea is that it is not just about boxing themselves, and there's a certain way of doing this. This is how the idea that we don't need a gym to undertake a fitness regime originated from; the whole idea was that one can start anywhere. Most of the Gen Z consumers don't believe in a set of guidelines; they believe in being more fluid in their thinking and spontaneous in their actions.
Q] You have spoken previously about how you've spent over 50% on Digital in the second half of FY 20. Given your TG, how important is the role of Digital in your marketing mix?
Digital will be the prime focus area when it comes to media planning for Fastrack because this generation is a digital-native generation. All of us know that digital does not allow for passive communication; it is more interactive, and an active communication where the viewer does not just absorb things on the media, but you also put your opinion forward and you interact with the brand directly. Even if COVID was not there, Digital was still growing. Because of COVID-19, I'd say that it has not only cut across the TG that we look after but even the larger population of our country who was not attuned to Digital. It is also the best platform to hear stories from Gen Z. The role of traditional media does not change dramatically. Digital has to be firmly supported with conventional media as well. The role of effective TV campaigns and Print and Outdoor does not go away. However, for Fastrack, the proportion will be heavily lopsided towards Digital.
Q] Reflex was launched in 2017 and it constitutes about 10% of Fastrack's business as of now. What is your target share?
Reflex is an amalgamation of the best in fashion and the best in technology. We started four years ago with Reflex 1.0. Reflex 3.0 does it very well for us because it comes in a dual colour design. When you say fashion, most of the competition brands that you see are usually available in a single colour, which is black but we decided to take the positioning that if we have to really stand true to fashion, we have to invite certain kinds of colours to it. This journey has transitioned from just being a fitness device to more of a fashionable device.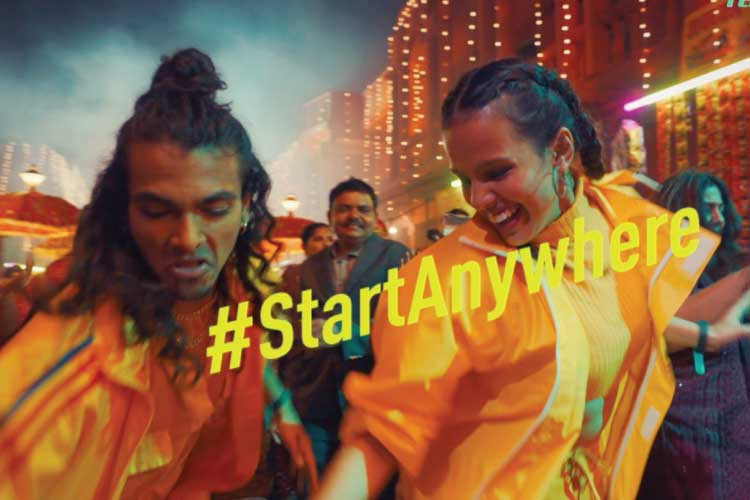 Q] Wearables constitute less than 5% of the division's business. Do you see wearables playing a more comprehensive role in the future?
The strategy that we, as a group, are looking forward to is that technology would be something that will drive a lot of focus among Gen Z. And wearables happens to be a part of it. The wearable journey is on a rampant increase as more and more people are getting used to their fitness regimens. It started with fitness but there are so many new use cases that have come which look at your health like measuring your vitals, taking care of your hydration, taking care of your SPO and your heart rate. It's become more of a daily routine as compared to just saying that I need a device only when I'm doing a workout.
Q] What are your plans for categories like belts, bags and perfumes? Which will be the key focus area?
Fastrack as a brand always takes pride in being the voice of the youth and has been for decades. The whole idea on the accessories development is very promising going forward. We, as a company, will look to do a lot more for both bags, belts and wallets because we see a clear area of growth there.
Q] What made you venture into the wireless audio segment? How has it been received so far?
When technology is the area that we are looking at, audio devices is an important aspect of it. Our data point shows a rampant increase in the hearables space in the last 2-3 years (the IDC is our source of data) and its impact is surpassing even wearables now. With COVID coming in, and people working from home, and the younger generation who have been deployed in IT and other sectors, where they need to call on a regular basis has led to an increase in the usage of these devices like it was never before. Fastrack really wanted to capture this trend. In the coming six months, you will see an array of products under the brand Fastrack.