The ed-tech category has grown by leaps and bounds during the pandemic especially with the closure of schools. One of the key players in the ed-tech space, Vedantu has recently rolled out a new 'fee back' assurance through its latest campaign that features brand ambassador, Aamir Khan. Kunal Dubey, Head of Marketing, Vedantu, speaks about the brand's new campaign, its long-term association with Khan and other initiatives to support remote learning
Q] Your latest campaign makes a bold assurance of improvement in exam marks, or get your fees back. Was there any hesitancy during the early deliberations about this campaign?
When you think about any proposition as risky, you are evaluating the ups and downs from a business perspective. I do not think that there was any concern or debate at any point of time. Two things are important to do something bold and new: intent and the system. We were very clear that this has to be done because this kind of promise to students and parents is exactly what is missing in the market right now. The discussions in the company began around the end of 2020. We were nervous about it because when you go with such a promise, there can be a 1% doubt that we will let the community down. We believe that our focus remains the students and the business is a consequence of it. Moreover, we have just come up with a simple condition that students must give us 75% attendance. We are convinced that no parent will take the kid out of an ecosystem where the kid is enjoying their studies and making progress. When you have an important job to do then you don't evaluate risk. You only figure out how to do it and how not to let the community that you're serving down. I think the system needs it. A true success metric for us would be when the education system starts adopting this promise because it is important to take accountability for a child's
learning progress.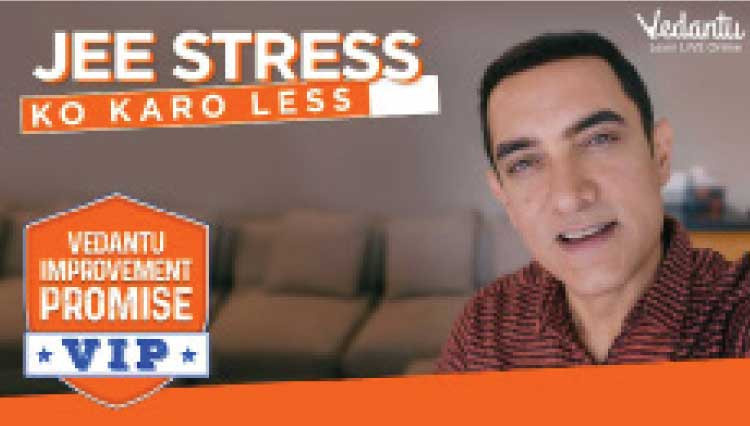 Q] Several of your campaign commercials were aired during the World Test Championship. How else are you promoting this campaign, and what other properties are you targeting?
We are an internet-first company and we also have the largest presence on YouTube with around 75 million views every month on our channels. So TV, Print, and other mediums come into the mix along with Digital, unlike other companies and that is how it is evolving for us. I strongly believe that jaha janta waha hum as a media person for the last decade. With MarTech becoming strong, one doesn't discuss media placements but rather discusses where the users are. We have a greater level of intelligence on who the users are, what the behaviours are, on which platforms they are, at what point in time, and the amount of time they invest. We first keep our media plans ready and then determine what the medium should be, what the duration should be, and the action plan.
Q] It has been nearly a year since you roped in Aamir Khan as your brand ambassador. How has that helped your brand, and what has the journey been like over this past year?
The journey has been fantastic. Aamir Khan lends credibility to any brand. For this campaign, he spent days being very sure that there is not a single asterisk included in the promise before we even discussed scripts. A lot of people are confusing this with a rat race for marks but this is about improvement and not marks. It's about accountability. The minute someone like Aamir becomes convinced, we are convinced. He's the best storyteller when it comes to talking to the community of parents and students. As a brand, one of our strongest traits is of storytelling because our teachers are also storytellers. It's about being genuine and passionate, and Aamir ticks all these boxes. He's not only our brand ambassador but also a sounding board. We are seeing healthy results in our overall brand health metrics right from top of mind awareness. We've only just begun; it is going to be a long journey.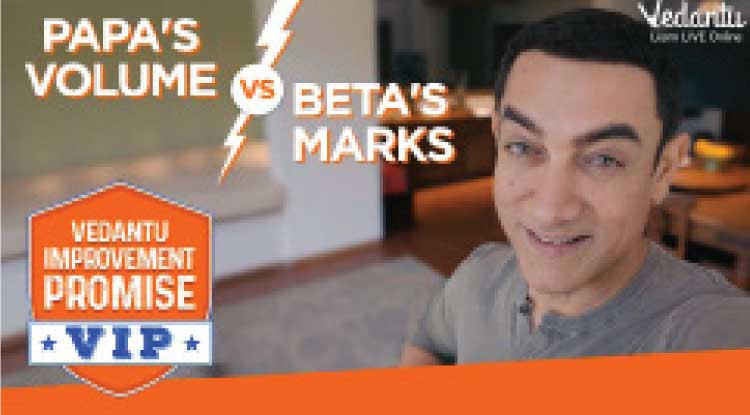 Q] Vedantu has pledged a sum of Rs 15 crore to help kids affected by COVID-19. What else has the brand been doing to support those impacted by the pandemic?
There is no playbook for this pandemic. I believe a lot of brands are doing their best. We know that there has been a disruption to learning, especially for the K12 segment. There is an urgent need to invest in our children to mitigate the impact of this pandemic. We witnessed the worst impact on kids who lost their parents or the earning member of their families. We learned about couple of instances in our own paid classes. It shook us up. It was a time for all of us to come together and do our bit. All of the employees of Vedantu came together to help the children out immediately. It gave us the momentum to organise this initiative in collaboration with NGOs.
Q] What was the insight behind Vedantu's recent acquisition of Instasolv? What kind of partnerships and acquisitions are you looking to leverage in the future?
The philosophy for any business is to grow, manage and build or buy. Acquisitions are not only about an opportunity but also the right partnership. Instasolv was an obvious partnership that ticked all the boxes. There are pros and cons to building and acquiring. Our acquisitions in the future will be based on whether we want to venture into any new categories or existing verticals. Acquisitions are merely a business decision.
Q] You also went on a hiring spree signalling a push for growth. What are some of your key focus areas this year and what are some of the goals you've set for yourself?
We are not on a hiring spree; we are on a growth spree. Ed-tech witnessed a boom in terms of growth. Our business has doubled in the last two months. This growth is coming over a very strong 2020 because of the pandemic. It is a testimony to the growth trajectory we are on right now. We will focus on whatever is needed to support this growth such as people, systems and technology. We want to ensure that the learning experience for the kids is not lost because of this focus on growth.