Cannes Lions will return as a digital only festival and awards show this year. With just over a month to go for the biggest festival of creativity, IMPACT caught up with Prateek Bhardwaj, Chief Creative Officer, Lowe Lintas who will be on the Health and Wellness jury this year. Bhardwaj tells us why this year is going to be particularly challenging for the jurors and why it will be a far cry from his previous outing as a Cannes Lions juror in 2018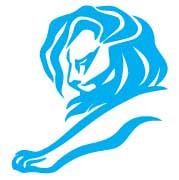 Q] Cannes Lions is back after a two year break; what are you looking forward to the most this year?
The work! The fact that this year we're awarding for two years, and two dramatically different years at that, makes it a very interesting show indeed. 2019's work will have no context of COVID-19, and COVID-19 was the universal brief for all of 2020, so to pick one winner from two such different contexts will be challenging.
Q] Do you feel a Digital-only Cannes Lions can create as much buzz as the physical event at Palais des Festivals?
The buzz was always about the work. It was the 'fearless girl' who was talked about, not the socialising. So I don't think there will be any less buzz. What will be missed is the connection with the rest of the industry. To mingle, to connect, to hear about each other's processes and challenges improves us all as advertising people. That's what I'll miss.
Q] You are judging the Health and Wellness category, what excites you the most about this particular category which has assumed a lot of importance courtesy COVID last year?
You're right, Health and Wellness assumes even more importance in a year like this. COVID is impacting the Health and Wellness industry in permanent ways. I'm looking forward to see how advertising has helped them navigate these times.
Q] This is clearly not your first time as a juror for Cannes Lions; what has been your most memorable experience while judging entries at Cannes in the past?
In jury rooms, it's always the debates that stay with you. That's the fun part for me, where we challenge each other to change the lens with which we are judging the work.
Q] What is the most difficult aspect about judging the Cannes Lions entries?
The most difficult aspect has to be the cultural context. Because it is such a global show, one can miss the cultural nuance that makes a piece of work great in its market. Whenever there's a piece I'm iffy about, I look a little harder to see if I'm missing any cultural context.