Q] What has the consumer response to #IndiaKaLongestBreakfastTable been like? What were the key objectives of the campaign?
There are two stakeholders here – the kids and their mothers. Mothers want something healthy, and the kids want something tasty therefore it's the mom-kid duo that we needed to target, and the mother is the primary decision-maker. We want to appeal to both and that's how we came up with this idea where we said we can create choco-spread based breakfast recipes demonstrating how it is helping mothers solve kids' breakfast problems. Through this initiative, we reassured mothers that the new spread is a healthy product whether it is the quinoa-based crunchy one that is rich in protein, or the calcium rich one.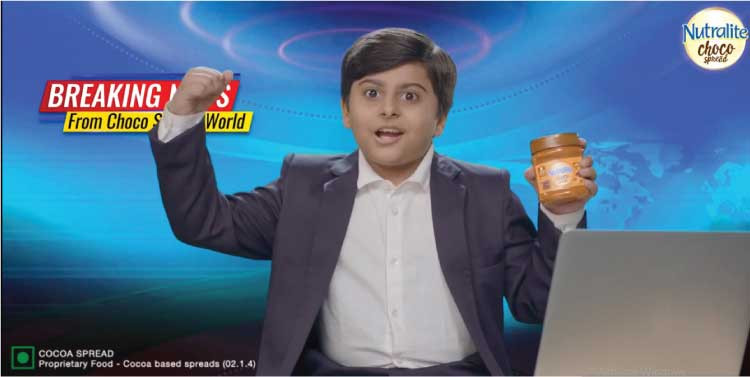 Q] How are you amplifying this campaign? Which platforms are you using for your latest ad film featuring kids as TV news anchors?
We have used multiple digital media like Facebook, and Instagram (the primary ones). The response has been fantastic. We've been able to accrue about 1.4 million impressions with a reach of more than 1.2 million. In fact, the participation in the live event itself was of more than 120 mothers and their kids, and we interacted and engaged with over 200,000 moms through the live event. The scale of the event for a digital platform has been huge.
We have a digital-first approach for Nutralite and more so, for Nutralite Choco. There may be other media we use as an add-on to complement Digital but those are also more at point of sale in modern trade, etc.
Q] Please elaborate on insights you referred to before conceptualising this campaign.
The last one year has shown us that medicine or no medicine, people have recognised that health is in the hands of the food that we eat and the kind of health value it adds. Health has attained paramount importance for parents, particularly when they're thinking about kids or their families. Kids confined to their homes are seeking variety in their meals, so mothers are constantly looking for innovative ways to serve their kids a healthy breakfast that they will enjoy. It is the fundamental insight on which we relied upon to build this campaign.
Q] The association between Chef Sanjeev Kapoor and Nutralite goes far back; how has this partnership benefited the brand?
Our association goes back more than a decade. Consumers want products that are both healthy and tasty, which is where Sanjeev Kapoor comes in bringing credibility in terms of taste. He's not just our brand ambassador but we also take his advice in terms of what to do, and how to do things differently. He helps us conceptualise some of these ideas and bring them to life.

Q] How are you looking to position the product in a market which has popular, established brands like Nutella?
Chocolate spreads cut across all age groups, but children are the primary consumers. Children are our target group but this category is known for its taste typically. Our differentiator is that it has got the taste which is better than the best in the market. Taste plus health is our positioning. In fact, I am yet to come across one person who has tasted the quinoa variant and not liked it.
Q] Are there any plans to reinvent Nutralite's original table spread as the focus shifts on building immunity?
Nutralite has stood strongly for health. We launched mayonnaise a couple of years ago, which was fortified with vitamins so it was going beyond basic mayo. We are in the process of launching dairy-based spreads like butter and other products. We are also looking at Nutralite becoming a go-to brand for the family that seeks health and taste together.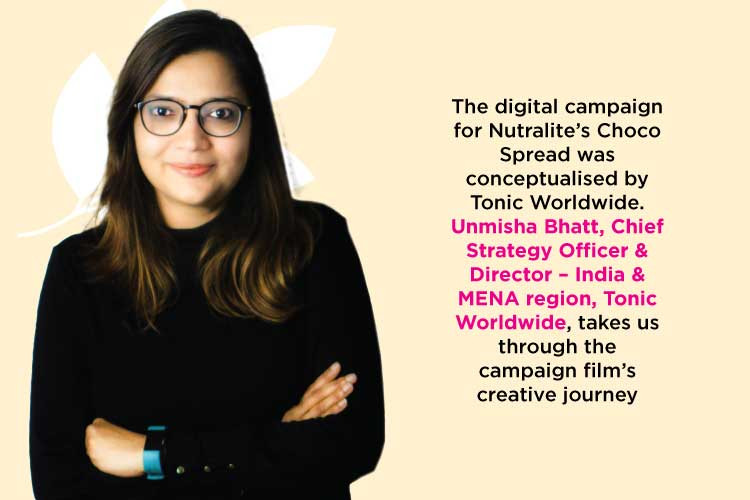 Q] What made you choose this unique format of breaking news that featured kids?
Data reflected that news consumption had gone up considerably during the launch period. With a lot of people consuming news online on various news portals as well as watching news clips online, we decided to leverage the format of 'breaking news', which was also one of the highest searched keywords. We weaved a campaign around this topical insight and featured children to make it more interactive and engaging for our key target audience, i.e. mothers. The campaign was also based on the insight that choco spread is usually seen as an unhealthy product by mothers, whereas it is a popular favourite amongst kids and the key was to cross the bridge with the mothers by highlighting the new proposition of a 'healthier choco spread' which was 'news' in itself but this time delivered by cute news reporters and anchors as a spoof to the usual news reporters
Q] What are the challenges in pulling off a campaign that involves kids?
The key task was to find the right fit or profile of kids who could step into the shoes of the popular news anchors in India. The thin line between getting a cute delivery to appeal to the mothers versus getting an authentic news reporter feel was the challenge.