A young entrant in the OTT arena, Voot Select is also a fast-growing broadcaster-led OTT service in a highly competitive market. With his recent elevation as the Head–SVoD & International Business, Viacom18 Digital Ventures, Ferzad Palia will now be responsible for driving the engine of Viacom18's SVoD and international digital businesses. He takes us through his plans and content strategy for Voot Select
Q] How do you differentiate yourself in a market which continues to see an influx of OTT players? What are your marketing objectives in terms of brand positioning?
We came in with a particular strategy because we had the advantage of observing how others played the subscription game. We were very focused on our original slate, and thankfully, that's worked out well for us. We also bet big on a hunch that having our content on Digital before Television for our paying audiences will be of great value for them. The hypothesis turned out to be correct. I have managed the English channels for so many years so I'm familiar with the international audience that we have here, and what they would like and we've seen great success on TV, so there's no reason why we shouldn't be able to replicate it on the digital side. We've managed to put up a very compelling international content suite. We're very fortunate that all three of our content pillars have fired very strongly for us. We will double down on each of them in the coming year.
Q] What is your strategy on developing originals? How much do you earmark out of your entire budget?
We will be scaling up our originals in terms of volume and in terms of scale. We should have at least 12 originals in the next 12 months in Hindi. We should have another 10 regional originals in the next 12 months. It's a very important focus area for us because it's very important to our paying audience. These are the stories that they like to watch, and we need to give that to them.
Q] What has been the response to the 24-hour Bigg Boss live feed? How do you plan to scale it in the future?
We plan to have a lot more fun with it when the next season of Bigg Boss begins. We're still figuring out what it can be exactly. The live channel was one of the most-watched pieces of content around Bigg Boss in this entire season. It tells you that the audience is really interested to watch more.
Q] How significant are your partnerships with telecos and broadband services, and what kind of tie-ups are you looking to leverage?
You will not see us partnering with too many people. We're very fussy about our partnerships especially since we're a young service. We need to balance our direct-to-consumer business with our B2B or B2B2C lines of revenue. But we have partnered with various important players, and we will continue to grow that list. It is a very important part of our DNA to be available and accessible to a broad set of audiences, and what certain partners do is they fulfill that need for us. We will be selective but we will look at keeping our customers' best interest in mind by giving them the access.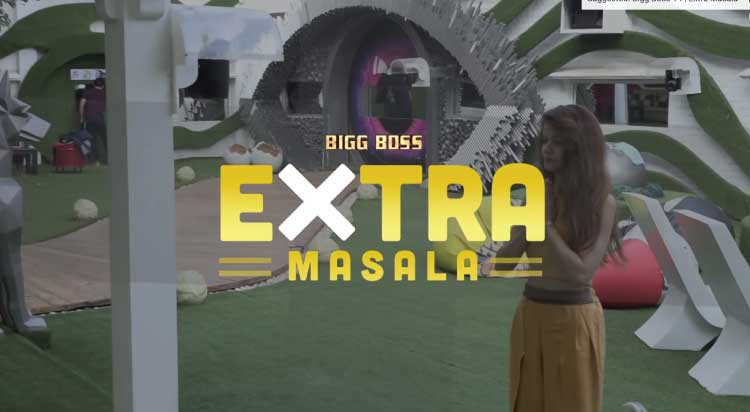 Q] Sling TV had launched Voot in the US market with Indian content, what was the response to it? What are your plans to scale your international presence?
This went live about a month ago, so it's very early to gauge the response but what I hear in our interactions with the partner is that the service has been received successfully. 30 days is too early to tell but the early signs are encouraging. There's a large Indian diaspora across the world but what we're looking at is not just being a service for the Indian diaspora because our stories can get consumed in multiple languages. For example, there's no reason why Asur can't be watched in French. I believe content will be consumed across the world by people who speak different languages. It's one of our medium to long-term objectives.
Q] Now that life is slowly getting back to pre-COVID normalcy, what is the engagement that you're seeing on the platform? What will your focus be going forward?
We are available on all devices after which the customer makes the choice. What we've seen is a great increase in the consumption on smart TVs. We saw that happen during the pandemic, and it has not reduced after the unlocking. It leads us to believe that customers have become accustomed to consuming on a large screen because the content, the scale at which it is made, is better consumed on a large screen. It was a bit difficult for a consumer to navigate until now, and all devices still need to get a much better user interface especially when televisions are concerned. With the kind of devices that you can attach to a television, the OTT apps themselves are becoming customer-friendly. It's a trend that is probably here to stay.
Q] One of the most pertinent issues right now in the OTT industry is the regulatory code, do you think it will impact your content strategy?
We've been in the entertainment business for over 20 years. Guidelines have always been there. We're not worried about adhering to the guidelines because if you look at any of our content, we're well within our boundaries even without the guidelines. We know that we have a responsibility towards society at large. We're not looking to generate controversy and thereby, bring subscribers. It's not our game, it never has been and it will not be so in the future.