In celebration of its 40th anniversary on July 15, 2018, Sportstar – the fortnightly sports magazine published by The Hindu Group – re-launched its annual awards, Sportstar Aces, in 2019. In the New Year, the second edition of the Sportstar Aces awards will be held on January 13 in Mumbai. The awards celebrate the stars, the future stars and the silent partners who have dedicated their lives to sports, to realise the dream of making India a 'sporting nation'. Sportstar Aces aims to identify and reward the most deserving athletes irrespective of the popularity of the sport.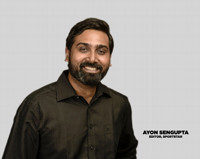 Commenting on why Sportstar re-launched Sportstar Aces last year Ayon Sengupta, Editor, Sportstar says, "We are the longest-serving sports magazine in India, and we have been lucky to have witnessed most of the magical moments of Indian sports, starting from Prakash Padukone's All-England title in 1980 and the cricket World Cup triumph under Kapil Dev in 1983. After 40 years of journey with Indian sports, we thought it is the right time to constitute these awards to celebrate Indian sports."
The awards in 2019 were divided into three segments – Popular Awards, Nominated Awards and Jury Awards. Sengupta says that Sportstar was overwhelmed by the support and love it has received from the sporting community and its readers and that the voting for the 10 Popular categories elicited a huge response from the sports-loving public. Last year, Virat Kohli and Jasprit Bumrah shared the Sportsman of the Year (Cricket) Award. Talking on the event that was held last year Sengupta says, "For the Awards evening in Mumbai we had more than 70 national award winners like Khel Ratna, Dronacharya, Arjuna. It was an emotional moment when Sunil Gavaskar called it his "fanboy moment" when he presented the Lifetime Achievement Award to Prakash Padukone. The presence of Prakash's daughter Deepika and son-in-law Ranveer Singh made it a very emotional evening for the family and the audience. Naseer Al-Khater, CEO of Qatar World Cup 2022, also added more value to the evening as he used the Award's platform to invite India to West Asia's first World Cup."
This year, Sengupta says that the support from the public for the 10 award categories has been phenomenal with over 2,00,000 votes received. Expected at the awards show are all major stakeholders of Indian sports – athletes, administrators, and representatives of the Government. Sportstar Aces' esteemed jury includes Sunil Gavaskar, who is the Chairman of the Jury, chess grandmaster Viswanathan Anand, former badminton player Aparna Popat, former hockey captain MM Somaya, shooter Anjali Bhagwat and N. Ram, Chairman of THG Publishing Private Ltd. A separate internal Jury will decide on the Lifetime winner. To promote Sportstar Aces, an extensive print and digital campaign has been running since December in all The Hindu Group publications. Sony Ten 1 is the Official Broadcast Partner and a series of campaigns are running on all their sports channels.
Game On For The Sponsors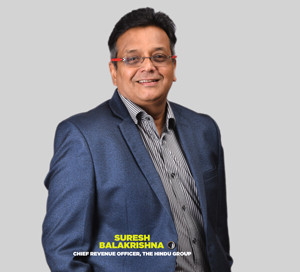 Commenting on the sponsors that have associated with Sportstar Aces, Suresh Balakrishna, Chief Revenue Officer, The Hindu Group says, "Response to an event from Sportstar is definitely one that will be overwhelming and encouraging in nature. National and international conglomerates are a part of the Awards as partners, to name a few – MRF, Life India Corporation, Tissot, Visit Monaco, Nippon Paint, SpiceJet, Odisha Tourism, and Union Bank of India."
He adds, "Sportstar Aces has always been perceived as a prestigious forum by the sporting fraternity and the fans of all games. This is not like any other sports awards out there, this is one-of-a-kind. Over the years, we have received an overwhelming response and support from advertisers and the sporting fraternity. And this year as well, we eagerly look forward to putting together a great show."