Cars24 is all set to transform the process of buying and selling of used automobiles by putting the entire process online. Gajendra Jangid, Co-founder and CMO, Cars24 shares insights on providing a complete online car buying experience, its latest campaign and the brand's target for the next six months
Q] Cars24 is now providing a complete online car buying experience. How are you making this process simpler and convenient for consumers?
The traditional way of buying cars is often time-consuming, inconvenient and stressful; plus assortment is limited, getting financing is tough. And we understand that many people still remain wary of buying cars online, without seeing and trying it first. This used to be the case while buying any big ticket item, but consumers have become more appreciative of online buying as it just adds to the whole experience of owning a new product and to be able to choose from a wide assortment. For example, earlier, people did not buy consumer electronics online but today the online consumer electronics and appliances market in India is expected to register a CAGR of 24.5% from FY 2019 to FY 2025, as per a recent study conducted by Frost & Sullivan. The Indian used auto market is a $60BN industry that has been unusually slow to embrace e-Commerce. This revolution was overdue. Cars are a very large purchase for most families and the whole process is unpleasant and fraught with danger. But at least now buyers looking for higher-quality second hand cars have the option to buy from a reputable seller like us.
From a business point of view, COVID-19 is a disruption, and disruptions work by clearing the way for underlying trends to find the mainstream and become dominant. While the industry, in parts, has been adapting to digitalisation, it's interesting to know that the willingness to order online increased during the pandemic. As per Google Auto Gear Shift India 2020 Report, 62% buyers would consider buying an automobile online if given the option and searches for "Buy car online" appeared for the first time amidst COVID. Additionally, 7 out of 10 said that 360 degree videos and VR Videos would definitely/probably convince them to buy without a test drive.
Cars24 now allows used car buying entirely online, same as buying any other product online today. This model will change how used automobiles are bought by putting the entire process online. A first–of-its-kind in the Indian pre-owned automobiles industry, Cars24 now offers home delivery, a six-month warranty and a no questions asked 7-day return policy, much like buying any other product online. With this launch, the brand aims to lead with 'clicks over bricks' culture in India while encouraging consumers to embrace the simplicity and convenience of buying their next car entirely online.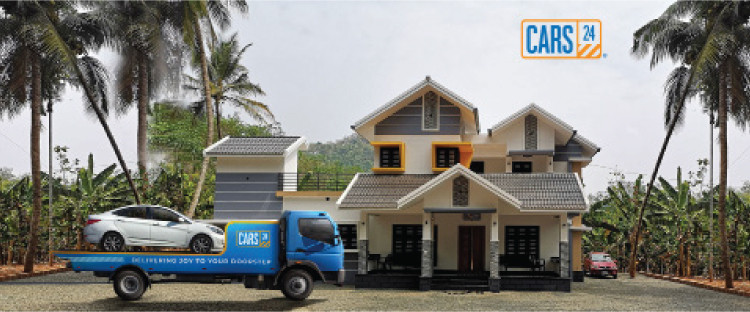 Q] What reactions have you received so far from all your stakeholders on this step taken by your brand?
If there's one thing that dealers, manufacturers and industry analysts in the Indian auto industry agree on, it's that no matter what the economy does, an increasing proportion of vehicle sales will move online. The customers love the idea of having tens of thousands of cars in their pocket without having to go from one dealership to another in search of what they want. And if customers love it, dealers will want to have it. This is further being fuelled by the growing popularity of e-commerce, the surging penetration of the internet and the increasing usage of smartphones.
Cars24 is pioneering the shift to online car buying in India. It offers consumers the choice to choose from thousands of top quality cars listed on the platform from the comfort of their homes or on the go via their smartphones. Since the launch of the new business model, we have sold more than 5000 cars to date.
Q] Recently, Cars24 rolled out a campaign for Father's day, tell us a bit about the campaign and the insight behind it?
In all our campaigns, we aim to create content that is relatable to our audiences. With this campaign too, we wanted to encourage the viewers to pause, spend quality time with fathers and reminisce the memories of old days.
The Father's Day campaign video 'Kyunki Papa Sab Jaante Hain' is a representation of the bond children share with their fathers; especially when they sat on the driving seat of a car for the first time and he was there to give them the much needed confidence or when the kids broke his car's windows while playing cricket and he pretended he didn't know it was they who did it. He's always there, making his children feel safe and secure.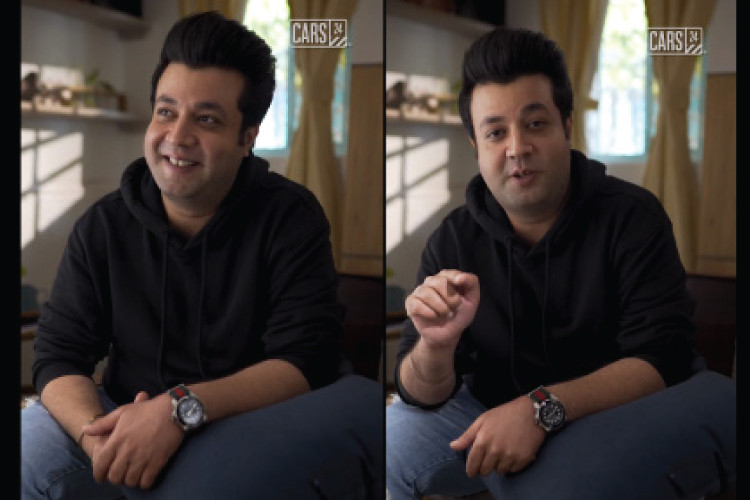 Q] How is your brand leveraging technology to cater to its customers? What new innovations or digital initiatives have you come up with recently?
Over the past few months, Cars24 has been extensively using technology to revolutionise the way customers shop for cars. It has made huge investments in cataloguing cars to allow the customer to make an informed buying decision. Buyers can now inspect high quality, 360-degree images from the comfort of their home while simultaneously enjoying an immersive experience, just like a test drive. As part of this investment, 20 car studios across 10+ locations in the country are operational, cataloguing 400 cars a day. We are set to transform how used automobiles are bought by putting the entire process online.
Q] Cars24 is also investing a lot on technology based refurbishment centres, what goals do you plan to achieve in the next six months?
With customer centricity at its core, Cars24 ensures each car that is listed on the platform for sale has passed 140 points of inspection; the company does not list any car which does not pass these stringent quality tests. Cars24 owns and fully reconditions thousands of quality used cars at its state-of-the-art workshop to ensure the cars are as good as new before offering them for sale. It is also investing heavily in technology based refurbishment centres in order to provide customers with good quality cars. In 2021, the brand will set up seven refurbishment facilities across 50 acres land in top Indian metro cities. Around 20,000 cars per month will be refurbished at these facilities allowing the brand to fulfil its promise of delivering highest quality customer experience and satisfaction.