Lifestyle and footwear brand, Skechers has seen a growing demand for athleisure apparel and walking shoes with consumers focusing on fitness during the pandemic. Rahul Vira, CEO, Skechers South Asia discusses the brand's latest campaign featuring Ananya Panday, marketing shifts in the current challenging scenario and its plans to expand its retail footprint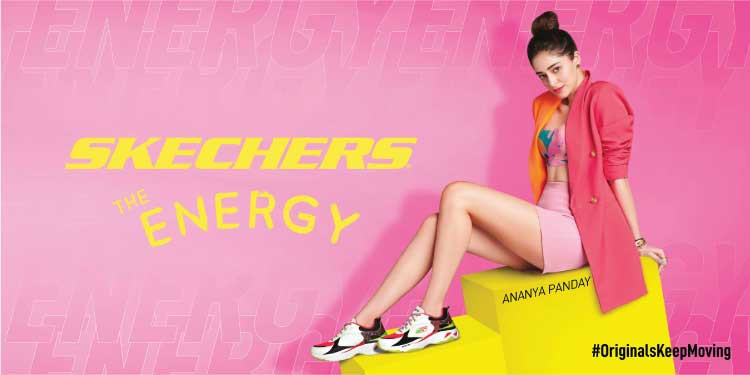 Q] The arrival of the pandemic and the two lockdowns have presented challenges to marketers and impacted brands across sectors. What impact has the COVID pandemic had on Skechers as a brand?
Yes obviously, this wasn't something we had planned for, so yes initially we did have to change our marketing plans and communication to adapt to the changing situation. One thing has however worked in our favour during these times – we have seen a change in terms of people moving towards fitness. With the restrictions during the pandemic, people were doing a lot of solo exercises, activity and workouts. We were one of the early brands to talk about and establish walking as a category, and so we saw a greater demand for running shoes and even for Skechers' athleisure wear. We call ourselves a comfort technology company – everything we introduce across the apparel and footwear space is about being comfortable. With people spending time more time indoors, we had an advantage since comfort was the most important thing for consumers.
Q] Tell us about your recent collaboration with Ananya Panday. What makes her a good fit for the brand?
Let me start with some of the things that Skechers as a brand has been doing. We have been in the market for almost eight years and we were launching some of our very youth-focussed products. These include our product lines like D'lites and Energy. As you probably know, there is this whole chunky sneaker trend that is very popular right now and we wanted to leverage that. Moreover the basic idea was to connect with the youth in the market who understand fashion, who believe in being comfortable in whatever they're wearing. Ananya was the perfect match for our brand, given these objectives. She is young, has a great sense of fashion, is chirpy and is ideal to connect with the youth, which is our TG. She is in fact a brand herself and fits perfectly with our brand and our messaging.
Q] The brand very recently announced plans to add another 40-50 Skechers stores. At a time when e-commerce is really booming, what is the insight behind adding more physical stores?
Yeah, so obviously e-commerce or direct to consumer business has catapulted in these times, and is expected to continue to gain momentum. At the same time however, consumers have been sitting at home for the past few months and are looking to get some retail therapy. This is where our physical stores come in, allowing consumers to walk in, enjoy the ambience and the customer service and choose from the range of footwear we have in stores. And obviously e-commerce will continue and I believe that both offline and online channels will continue to co-exist. Touch and feel are still important in making purchases and physical retail will not die, despite whatever people are saying.
Q] Give us a sense of how the brand has performed on the e-commerce front. What is the kind of growth you're seeing from e-commerce?
So in the initial months of the pandemic, we saw a crazy number of transactions online and we had not designed or planned to address that kind of need. We realised it was time for us to scale up and build our infrastructure to adapt to the increasing online orders. We are also still continuing to invest in building a more capable and sustainable structure in terms of technology for our e-commerce. Some of our partners that we work with also saw a great deal of traction. But I also must say that once physical retail outlets started opening up, there was some amount of normalisation in terms of transactions and people started going into our stores whether high street or even in malls. In fact, prior to the second wave, we were almost at pre-pandemic levels in terms of footfalls and sales conversions. Now, after the second wave, even when non-essential stores were shut in some markets like Mumbai on weekends, we have seen an increase in consumer walk-ins at our stores on the weekdays. There is definitely a desire among consumers to continue shopping.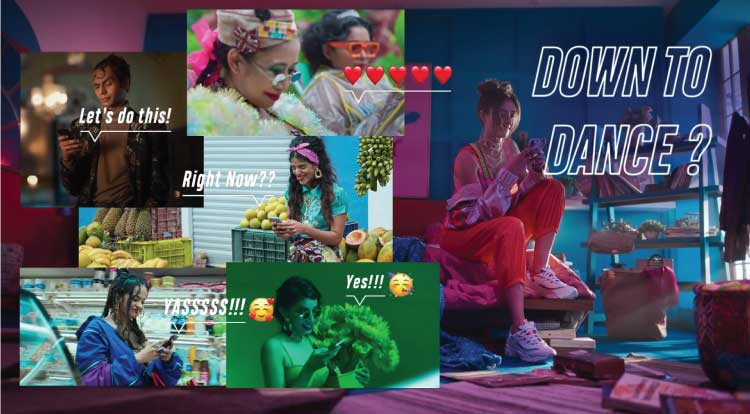 Q] Skechers operates in a space that is pretty competitive considering there are other players like Nike, Reebok and Adidas. How are you setting your brand apart from the rest and what is your positioning like for the Indian market?
There is one very simple detail – Skechers is a comfort technology company. Everything we make from our footwear to apparel is all about comfort. This is something we have delivered consistently and our consumers have also come back to us with positive feedback about the comfort of our products. Another thing we did is we established walking as a category and therefore we have built shoes designed for walking. And our consumers can tell the difference in the shoes we make, which is what really sets us apart. We have footwear designed for walking, for running, for golf, etc. I also want to point out that we focus a lot on women's footwear, and our stores have equal representation of men's and women's footwear. That may not be the case with other players in the segment.
Q] With the festive season almost here, do you expect to see consumer sentiment bounce back like it did last year at the same time? What are your expectations from this festive season?
Yes, we are pretty positive and optimistic that we will have a good festive season. Obviously there is a bit of cautiousness that we work with now, so I would say we are cautiously optimistic. As more people get vaccinated quickly, we can expect a good bounce back this festive season.