ICICI Lombard recently took forward its long-standing road safety initiative with the launch of its new 'Ride to Safety' anthem. Sanjeev Mantri, Executive Director, ICICI Lombard talks about the brand's latest campaign and explains how the insurance sector has navigated and evolved through the pandemic

Q] Since ICICI Lombard has been working towards road safety for over seven years now, how has the brand's efforts helped increase awareness in road safety?
In two-wheelers in particular, we've been by far the market leader. Today one of four two-wheelers in the country is getting insured by ICICI Lombard. So we've already been a preferred name in this particular segment. And for us, when we initiate a campaign of this nature, clearly the ability to reach the masses is far higher than anybody else. And that is the reason why we have continued with the 'ride to safety' campaign.
Q] What was the media mix and budget employed for this campaign?
This is part of our CSR activity and the budget is pretty much defined as per the regulatory requirement. To be very honest, our first principles are more driven by what we want to do for ride safety rather than talking about the media spends to make this happen. We have used all possible modes to communicate, but primarily most of them have been on Digital. We've not gone into a campaign of this nature using TV or for that matter print media – it has been driven largely by digital efforts.
Q] How have the last 12 months been for ICICI Lombard? How has the insurance sector transitioned and evolved through the pandemic?
Clearly it's been one of the most transformational years for all of us, whether it's at a personal or official level. The journey has been pretty strange for all of us, though as a company we had already started charting out our own path, even prior to the pandemic. We had already been spending a lot more in digitising our processes and our approach to customers. So we were operating in a phygital manner where we would have physical meetings, if that's what the customer demanded, but we would end up closing the whole transaction in a digital manner. And clearly the connectivity has helped us all in a significant way. For us, it put us in the right place at the right time, because we were always prepared, and our focus was on driving the digitisation process, so in a way it worked very well. The last one year, we have used the time to further build on our capacity. To quite an extent, the insurance sector has been far more resilient. And for us at ICICI Lombard, we've been able to do a lot more for our customers, because we've been leaders on the technology side.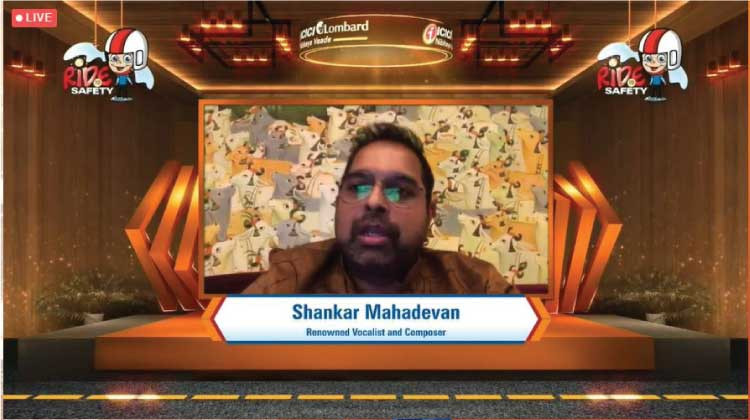 Q] How is ICICI Lombard helping its customers amidst the pandemic since insurance plays an essential role in coping up with health-related expenditure? What new plans have you introduced recently for your customers?
On the health side in particular, we went about making critical changes in our policies with no extra cost. For example, when a new customer comes to ICICI Lombard, we reduced the cooling period before the policy kicks in from 30 days to 15 days, because we felt that the customer may end up getting impacted, and in all fairness they should have that cover available. Since it was a pandemic, there was a high frequency of people getting impacted, we felt that if you make a claim on account of COVID, the no claim bonus should not get impacted for you as a customer. So we also put in that particular benefit. Suddenly customers became very wary of visiting hospitals or doctors, because they had this fear that these places are the breeding grounds for COVID, so they were deferring their requirement, and a lot of them opted to be treated at home itself. So we had gone about telling our customers that we'll allow home-care as an expense for reimbursement and you'll be surprised – we saw a decent number of our customers claiming insurance expenses under the home-care that we had approved for them. We've also been the first one to clarify to our customers from the initial days of the pandemic that all the expenses that happen on account of the pandemic will also be taken care of by ICICI Lombard. We also introduced 'COVID-19 protection cover' for our customers, which was hassle free. If at all you get impacted with COVID, we will give you a fixed sum on a benefit construct.
Q] How is ICICI Lombard leveraging technology to cater to its customers? What recent innovations has the company introduced?
We've harnessed a lot of new technology platforms on AI, chatbots, robotics, etc. We have used all of these in a very high manner to make our customers feel as comfortable as possible on a low touch economy. We've got almost 97.5% of our policies issued in the last nine months in a paperless manner. Almost 41% of our demand in December 2020 was done through our InstaSpect app that allows instant motor claims approval, using a self-assessment facility to customer service while last year it was around 25%. Our automated, artificial intelligence solution also has helped us in renewing 66% of our policies. We have also settled almost 63% of our cashless claims using AI and ML, which is almost two-thirds of it, which was just about 31% in the pre-pandemic times. So what we have seen is a significant increase in the adoption, not only on sales but also on servicing and on settlements. Some of our apps like ILTakeCare has almost seen 5 lakh downloads now from our customers. Now ILTakeCare is a single point, where our customer on the health side can seek all services from claim intimation to settlement of the claim.