Q] What was the key objective behind launching 'Goodbuy 2020'? How did you plan to execute the overall event?
Post Diwali, there is always a slowdown in sentiment as well as in shopping and this year is marked even more by this pattern given the pandemic. The objective was to lift the consumption end of the year by creating experiences that help fill the void created by lack of travel, and many other changes to consumers' lives. We also wanted to differentiate the end of year sale to go beyond the expected routine of discounts and engage consumers with activities they can participate in, entertain with and learn along. Hence the property 'Goodbuy' that ushers in the feel good factor and is a pun on bidding 2020 goodbye. The event started before the end of season sale with the objective to capture market share of experience driven consumers. It has been a destination of events including live events on social media by experts and influencers on topics like cooking, home decor, fragrances, beauty, children, wellness and fitness, fashion etc. More than 50 brands participated in the event and on an average we had at least 2,000 viewers per session with over 10,000 views for the session with MAC Cosmetics.
Q] What marketing mix is being used towards the promotions and activations and what is your target audience?
Shoppers Stop caters to young families, women, and professionals. The marketing mix included OTT, social media and performance marketing channels. We collaborated with over 30 influencers with a focus on GEC influencers like Divyanka Tripathi, Karan Wahi and Shivangi Joshi, social media influencers like Siddharth Nigam and Mithila Palkar and well-known brand experts like Pernia Qureshi.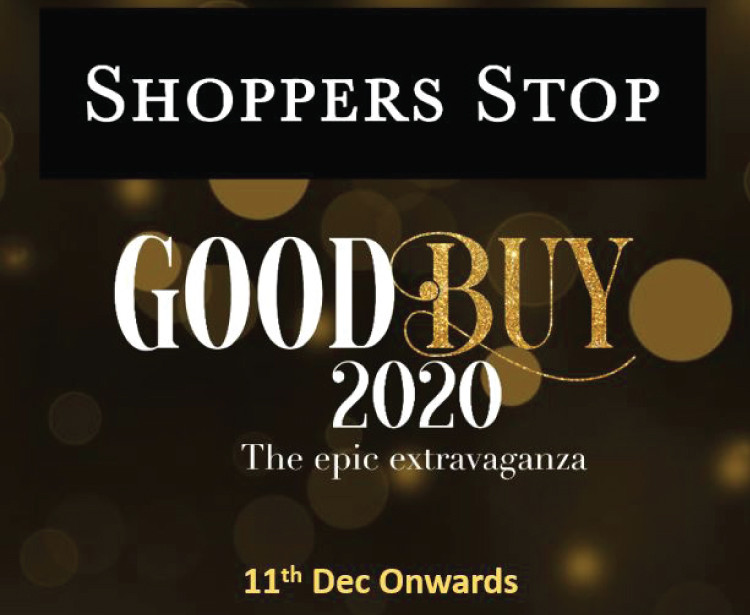 Q] How are you ensuring that you reach as many consumers while also adhering to the safety regulations?
Safety of the customer as well as our employees is a key priority for us. We are adhering to all the guidelines recommended by WHO and the local and state governments. In-store, we have sanitizers, social distancing markers, and contactless billing. We are also restricting the usage of the trial room. Our stores and warehouses are sanitized at regular intervals and we make sure that we sanitize and steam-iron the outfits from the trial rooms. Our delivery partners are also following all the necessary safety procedures.
Q] What are your expectations from this event?
We expect to engage consumers with events and activations and give our brand a better place in their lives especially during lockdown and fill the gaps in their aspirations by bringing the best to their screen and doorstep. We are actively marketing every month to retain the brand equity and grow our market share while consumption remains limited and have put in place strategies that keep us relevant.
Q] How are you connecting with consumers through online events? Tell us a bit about your recent digital initiatives.
We recently hosted EyeStoppers 2020 with an aim to bring together talented makeup artists and beauty aspirants and create a content hub for customers to learn and shop from. There were three legs to this event. The first was the virtual talent show that provides a credible platform to all make-up lovers to showcase their talent. We received over 2300 entries from across the country. Bollywood diva Malaika Arora and celebrity makeup artist Daniel Bauer were roped in for this initiative and they chose their top five looks. The second leg to the event witnessed the live brand shows. They were in association with our partner brands like M.A.C Cosmetics, Bobbi Brown, Colorbar, Maybelline New York, MyGlamm, Lakmé, and Givenchy. Beauty Advisors, influencers and makeup artists collaborated with the brands to create the trendiest eye looks.