Zee Entertainment Enterprises Limited (ZEEL) recently announced the comeback of fresh content on Zee TV and other channels on July 13 post the interruption due to lockdown via an innovative partnership with leading brands such as Nestle Maggi, Amul Lassi, PepsiCo, Red Label, Cadbury Dairy Milk and ITC Dark Fantasy.

The teaser campaign involved billboards all over town with the tagline #13thKiTaiyyari featuring one or other of the partner brands. It created quite a lot of curiosity and resulted in social media discussions about the billboards until people figured out their purpose.

Other channels of the network including & TV, Zee Marathi, Zee Yuva and Zee Punjabi too had their daily content comeback on the same day.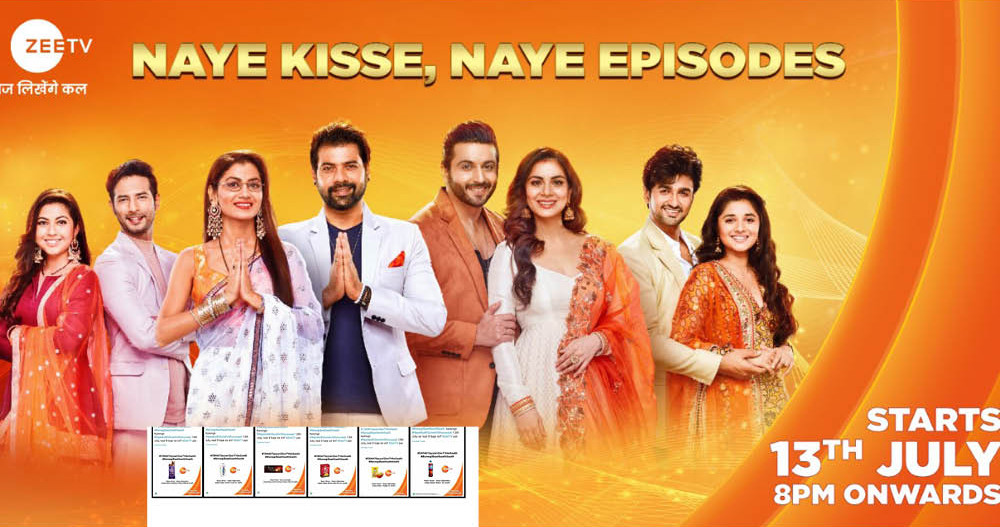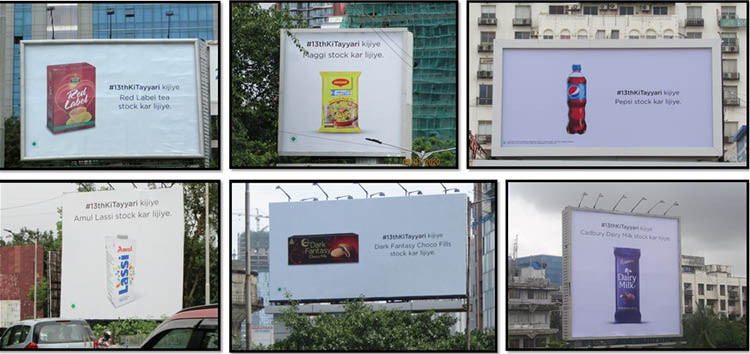 With the teaser campaigns, ZEEL celebrated the coming together of viewers, partners and its fresh episodes with the promise #BanegiBaatSaathSaath. It was rolled out across media and to all of ZEE's partners along with a film, which is an ode to the entire TV industry coming together to entertain its viewers. ZEE, along with Lowe Lintas, conceptualized #BanegiBaatSaathSaath and planned out the #13thkitaiyyari campaign in partnership with Publicis Worldwide India.



Prathyusha Agarwal, Chief Consumer Officer, ZEEL said, "With the resumption of production, we are excited to bring fresh content for our consumers.
People are increasingly investing time in entertainment to cope with the prevailing uncertainty. TV has been the greatest common unifier and respite in this lockdown and as content creators, we acknowledge that it is a huge responsibility we carry. For us, understanding the pulse of our consumers and customers and delivering delight is an obsession, which is what we are attempting to do both with this campaign and in crafting all our stories for the second half of 2020.

The stories we bring will aim to uplift the mood of the nation and provide our viewers respite from all that they are going through. Zee has and will always stand by its viewers and all its partners. We are confident that we will once again provide valuable experiences to our partners and viewers."



Ashish Sehgal, Chief Growth Officer, Advertisement Revenue, ZEEL said, "With the resumption of fresh content, we would like to celebrate the spirit of camaraderie with all our stakeholders – our cherished viewers and advertisers.

Brands will once again have the opportunity to resonate and work their way into the minds of their consumers in this new environment. At ZEE, we have seamlessly woven stories for brands with relevant influencers and have been at the forefront in creating an integrated platform-agnostic solution for our advertisers/brands. We have ensured that they are part of our communication as well. This led us to partner our brands in unique ways and create value for them; #13thkitaiyyari is another testimony to the power of partnership."

Srija Chatterjee, Managing Director, Publicis Worldwide India added, "While we were preparing for the big comeback Zee TV campaign, we had this germ of an idea about bringing multiple brands together to co-create cheer and tremendous excitement. We developed #13thKiTayyari and this was a testament of true collaboration between the ZEE team that got in touch with the brands and the Publicis team that delivered this campaign from start to finish in just three days.

This is probably the first time that so many brands were coming together in one campaign. We are elated over the chatter on this campaign… goes to show that we achieved what we set out to do."

Atul Shrivastava, CEO, Laqshya Media said, "We are thrilled to partner with ZEE for their comeback announcement. The power of the outdoor medium with the might of the partner brands and the ZEE network created tremendous buzz on ground around the campaign."