Q] Could you share the core idea or inspiration behind the new campaign for Sonpapdi? What kind of response have you received from your consumers?
Our agency proposed a unique idea – recognising that Soan Papdi isn't a common Diwali treat made in Indian households. We decided to present it in a meme-like format to effectively convey our message. This strategy leverages the current Digital space, targeting specific audiences and engaging them through a well-crafted campaign. The results have been outstanding as we garnered 70,000 likes on our main posts, and saw significant follower growth on Facebook and Instagram. We've also successfully partnered with various influencers, both prominent and micro, whose videos have generated a highly positive response from our consumers.
Q] How important do you think influencer marketing is for a brand such as yours?
Influencer marketing is paramount for us. Recently, I read that Meta might introduce a subscription model, potentially sidelining traditional advertising. This future shift towards ad-free platforms, similar to Spotify's user base, makes influencer marketing even more crucial. Finding the right influencer is the key to success. It's a critical aspect, especially when you consider the specific target audience you want to reach and the nature of your campaign, including the type of content you intend to create.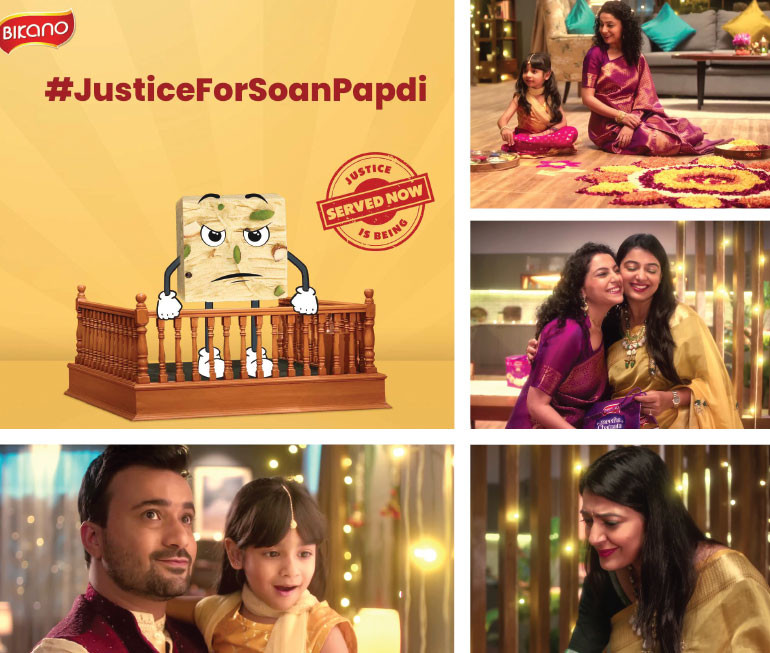 Q] What are your marketing strategies to scale the legacy business that began in a small shop in the 1950 to the modern-day industry leader it is today?
Our organisation, Bikanervala, was established by my forefathers, including my great-grandfather and others in 1950. Bikano on the other hand was founded in 1988. Our objective is to establish a strong omni-channel presence. We aim to connect with consumers through various means, including Digital, Above-the-Line (ATL), Below-the-Line (BTL), and packaging strategies. We're currently employing multiple approaches to provide consumers with a comprehensive experience of the Bikano brand. With our diverse range of categories and products, we want consumers to associate Bikano with high-quality food and beverages available at their convenience. Additionally, our primary focus is on the growth of traditional Indian products, such as sweets and namkeen. Our mission is to raise awareness about Indian products on a global scale.
Q] We've witnessed Bikano's expansion into different segments like boutique hotels and QSR cafes. Can you shed light on how these ventures align with the core business of traditional Indian food and sweets?
Our mission at Bikanervala is to introduce the rich tapestry of Indian cuisine to our customers. We offer a wide range of Indian dishes in our cafes and restaurants, including North Indian, South Indian, and Gujarati cuisine. Our goal is to celebrate traditional Indian food and provide a taste of India's heritage, appealing to both local and international diners. Unlike simpler fast-food options like burgers and pizzas, Indian cuisine stands out for its complexity and nutrition, deeply rooted in science. Our culinary choices, from the use of spices to ghee, paneer, and gravy preparation, are grounded in scientific principles.
Q] Bikano has ventured into frozen food, offering parathas and other items while there are established brands already dominating the frozen food segment. How are your frozen food products performing in the market?
Our frozen food products, primarily focused on quality and authenticity, are thriving. We aim to cater to international consumers seeking the traditional taste of Indian food. We've received a very positive response and achieved double-digit growth in the frozen food segment. Furthermore, we're planning to introduce these products in the domestic market soon.
Q] Can you provide insights into Bikano's future plans and vision for the brand, especially in terms of expansion, new product offerings, and global presence?
We are offering a diverse range from breakfast to evening snacks, and our goal is to have a Bikaner product in every household. We're focusing on expanding our reach, especially in rural areas, where significant growth opportunities exist. To tap into markets in West and South India, we've set up a new plant in Hyderabad, aiming to explore new avenues in these regions.