Q] What was the idea behind Car Dekho's 'Sapna Re' campaign, featuring Akshay Kumar?
We had to go through a lot of scripts and also invest a lot of time to ensure that we really have something heart-touching. We know that buying a car is a dream-come-true for most people. The first car purchase, irrespective of the social strata, becomes a very important life milestone. So capturing that moment was really important for us. In the ad film, Akshay Kumar mentions that he trusts Car Dekho, and that he has very much been engaged with us for quite some time.
Q] What was the marketing mix of the campaign, and what were the ad spends dedicated to the campaign?
We are spending on IPL. So during IPL, you will find us on Star Sports as well as Hotstar, and across all mediums. If I talk about the marketing mix, I am a very big fan of Digital. I come from a Digital background where I handle the entire Digital budget for the brand, and across all portals and websites that we have. Our Target Group (TG) is on Digital, and we are on OTT and social media platforms like Facebook, YouTube, and on Connected TV (CTV). We wanted to launch the campaign during this IPL season because our TG is sports lovers, and cricket being the most loved sport in the country, IPL is the right place for Car Dekho to run a campaign. We have spent 50% on TV, 30% on Digital, 10% on OOH, and 10% on radio.
Q] Compared to last year, was there an increase in marketing spends this year? What was the overall expense to run such a major campaign for Car Dekho?
This being a new category, we really want to test things right now. We want to know how people perceive Car Dekho as a used car brand, I think that is the litmus test. We are very much present on ground, and really want people to trust us. If it really attracts the right trust from people, everything will grow from there because we know this is a big category for us to establish. Over time, we'll definitely be investing more as things progress.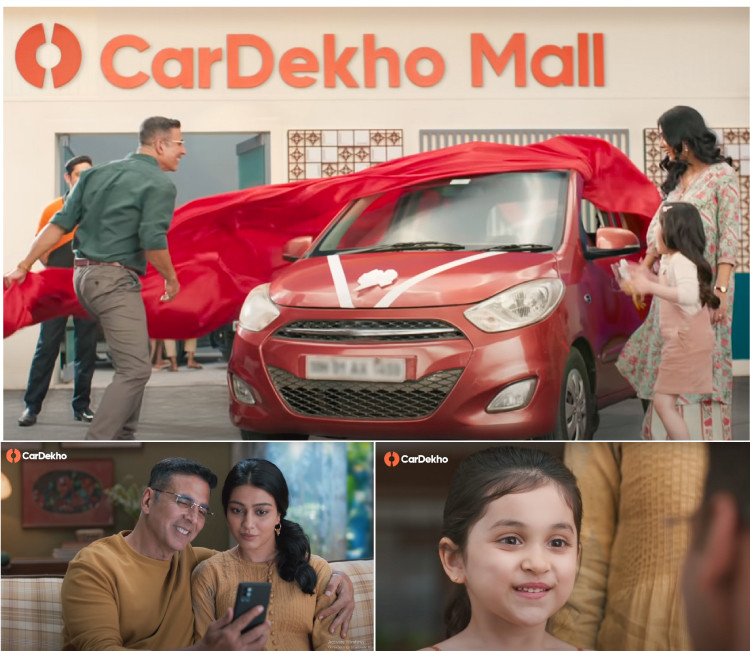 Q] As you said, it is very difficult to win the customer's trust, so what are your strategies in this regard?
Our process is actually very transparent. Every used car is first purchased by us and then we sell it. So first we buy the used car before we actually get it listed for selling. Each and every car goes through a quality check, it is inspected thoroughly by our experts. We make sure that when the car is sold to a customer, it does not come back with any kind of issues. We have our own refurbishment centers that we have established across cities. More importantly it comes with warranty, and all kinds of considerations in place to give you that peace of mind. If by chance something happens, we are there for you, and we will take care of it.
Q] Today, there are a lot of challenges faced by the automobile industry, especially second-hand car dealers, is it just growing mistrust or any other factor which is affecting your business?
I would say that we haven't seen mistrust among customers as of now. Initially the challenges faced by the industry was because this is an unorganized market. People did not know who should be trusted as a dealer, or anyone in the market who is selling these cars. We are trying to simplify that process for them, and making sure that we are really into refurbishing each and every car for them. I think that's how the problem of mistrust is being already taken care of. Every day we are buying cars, and hundreds of cars are getting refurbished. It is an ongoing process, and every day new inventory is being uploaded. Customers are coming back to us and trusting us, believing that they will find their right car.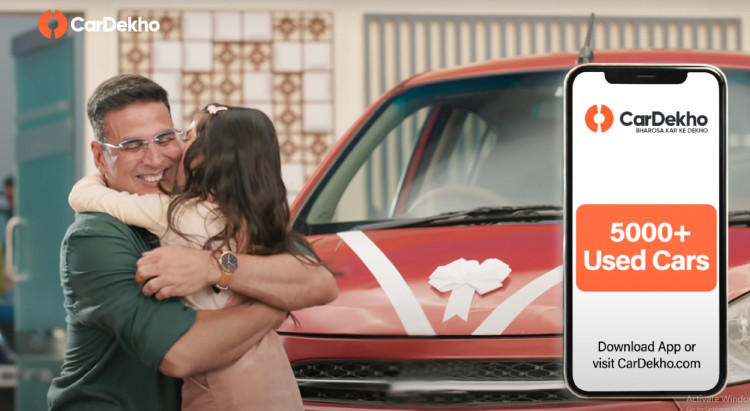 Q] What innovative strategies does Car
Dekho utilize to attract its customers and increase its reach and revenue?
Talking about innovative strategies, I would say that we know what would really attract a consumer. I think transparency is a factor, so if we are able to tell consumers what exactly the car has gone through, its process, and the entire journey of this vehicle, the customer will come to us. Moreover, we have opened Car Dekho Mall in Jaipur, and have retail used car centres in eight other cities – Delhi, Gurgaon, Noida Ghaziabad, Bangalore, Hyderabad, Mumbai, and Pune.