Bacardi recently hosted two virtual festivals – Casa Bacardi and Breezer Vivid Shuffle, following the new pandemic guidelines. Zeenah Vilcassim, Marketing Director for Bacardi India talks about the festivals, the brand's collaborations with Chef Ranveer Brar, and changing alcohol purchase trends in the wake of the pandemic
Q] Tell us about Casa Bacardi. How was it executed amid the pandemic and what kind of response did you get?
With Casa Bacardi, we wanted to immerse people back into the Caribbean roots of the brand with unique, in-person experiences. As the country went into lockdown, we still wanted to find a way to give people these moments of connection and joy. Therefore, we made the on-ground festival into a virtual experience with over 4000 people in attendance.
After this we knew we wanted to take things to the next level for our consumers, so we created an AR virtual immersive 3D island. This saw Bacardi and OML come together again, working closely with our partner Sansar to transport people across 25 different countries to our Caribbean paradise. To ensure we could also give people an at-home experience we created special Casa Bacardi kits available to purchase online, enabling them to recreate a Caribbean vibe. The festival was a complete celebration of music, culture, dance and virtually connected audiences through photo booths, games, mobile and in-world chat.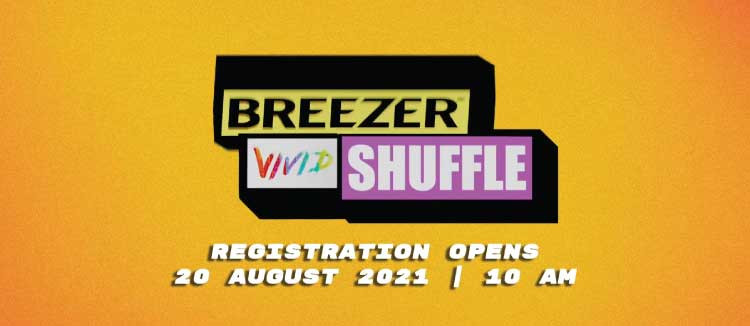 Q] Bacardi recently concluded the fifth season of Breezer Vivid Shuffle, how well was it received?
After witnessing three successful seasons, the festival became a league in Season four and adopted a virtual format that included all elements of hip-hop across music, art, and dance. This year, with its fifth season, Breezer Vivid Shuffle, has hit its milestone year in an all-new avatar. Spanning across music, dance, and art forms, the platform aims to build India's biggest brand-led hip-hop community. With its first-ever hybrid edition this year, the league introduced newer categories like beatboxing, house, waacking and open (fusion) categories, growing the community even further. In addition to this, the platform dropped a unique sonic identity composed by Yung Raja – the Singaporean rapper, singer and songwriter, that resonates with Breezer Vivid Shuffle's core persona – a celebration of The Voice Of The Streets. Today, the platform aspires to provide an avenue to champion upcoming hip-hop voices in India.
Q] Tell us a bit about your collaboration with Chef Ranveer Brar for 'You Got Chef'd!' season three?
'You Got Chef'd!' by Dewar's is the perfect content series for consumers who are excited by gourmet food and delectable cocktails. It is an engaging talk show that gets to know its celebrity guests on a more personal level whilst testing their cooking and bartending skills with double the fun challenges. This year, for season three, we took it a notch higher. Taking cognizance of the travel restrictions and food FOMO caused due to COVID-19, the show offered a virtual world tour to its audience.
Chef Brar is known to be a great conversationalist and someone who simply works on helping re-establish the connection between food and food-lovers. This season also saw him hosting popular celebrities like Arjun Kapoor, Tahira Kashyap, Pratik Gandhi and Rohan Joshi, whose cooking skills were tested as they attempted to earn points and get chef'd! He had some great conversations with the celebrity guests around food and breaking stereotypes. We have seen great success with the series season after season, and with consumer trends and preferences at the core, we will only grow bigger next year.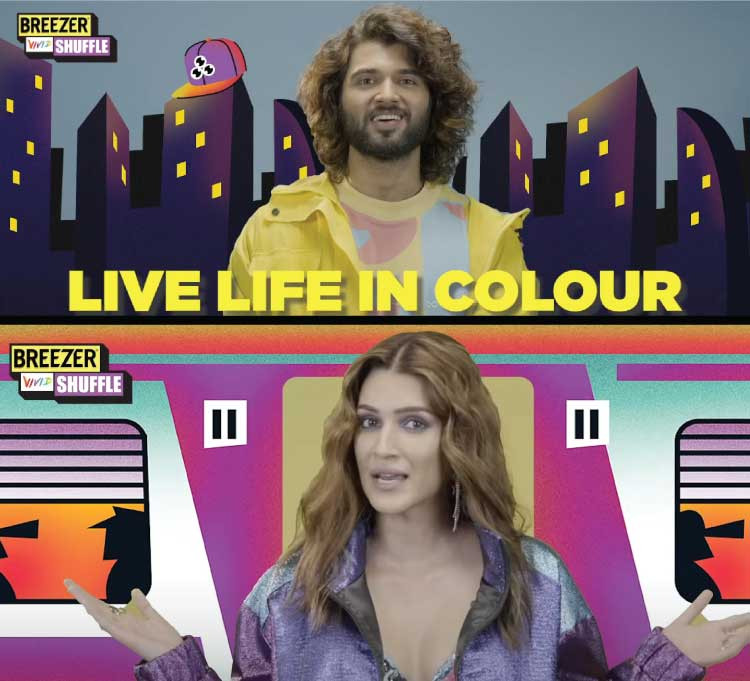 Q] Since the pandemic began last year, the country has seen two lockdowns. What kind of impact have the lockdowns and the pandemic had in terms of revenue for the company? Have you seen any change in demand for liquor?
A key trend that was emerging before the pandemic, but accelerated further during this duration, was the aspiration for 'less but better'. We have been seeing an increased awareness from consumers about what they consume. Today's modern drinkers care about the quality of ingredients, the process in which the product was made, and how ethical the sourcing is. This has led to a big premiumisation trend that is born out of conscious consumption. As the world's largest premium spirits' company, all these things are incredibly important to us. Bombay Sapphire for instance is the world's first gin with 100% ethically sourced ingredients, Grey Goose is made with the finest wheat from France, and every bottle of Patron tequila is completely handmade. We strive to give people the finest products and be transparent about the ingredients and processes that go into making them.
Q] What are some of the alcohol purchase trends you've observed during the pandemic?
It's sometimes joked that during the pandemic everyone became a self-proclaimed doctor or mixologist – or both. As far as the mixology is concerned we have definitely witnessed this trend. From brand stories to how to make the perfect cocktail, consumers have become more educated, and more experimentative, with spirits. The lockdown sparked an accelerated growth on elevated in-house consumption experiences for alcohol. We've also seen people moving to premiumisation as Indian consumers are increasingly investing in high-quality alcohol and finer drinking experiences.