104.8 Ishq FM recently concluded its campaign – 'Ishq Ke Rang' that was rolled out for Holi to celebrate extraordinary, real stories of love. Rajat Uppal, National Marketing Head, 104.8 Ishq FM shares insights about the campaign, its objectives and explains how marketing on radio has changed with the pandemic
Q] Tell us about Ishq FM's latest campaign - 'Ishq Ke Rang'. What was the insight behind it?
Yes, we did this campaign for Holi. Essentially, what we did was we married the idea of colours and the colours of love since love has many colours, like red for instance is used to denote passion. So we've built the idea and called the campaign 'Ishq Ke Rang' and picked up different stories of love, which were exceptional. From an acid attack victim finding true love to two people who met with an accident at a similar spot and were paralysed waist below, and they found love in each other and got married, to a gay couple who withstood the clichés in our society being homophobic and they decided to stay in together. So, we picked stories which were out of the ordinary and highlighted them through various colours of love around Holi.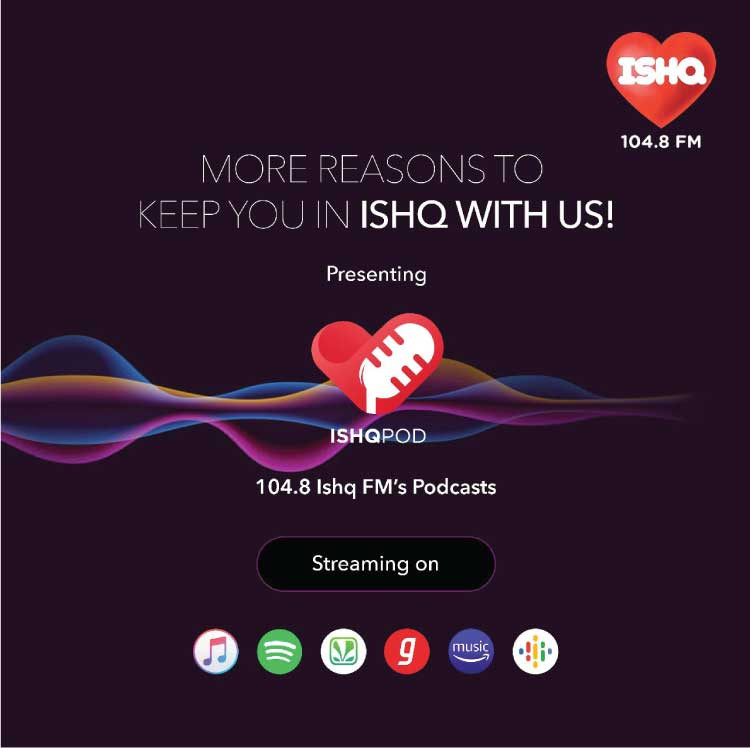 Q] How did you promote the campaign and take it to the audience?
First predominantly on air, and we also had a digital campaign. So, two weeks of programming as a lead up to Holi was about profiling these people, and broadcasting their stories. And we simultaneously released these videos on our social media platforms as well. We shot with these guys and then we packaged and shared them on social media.
Q] Since Ishq FM already has a show 'Dedh Ishqiya' involving a collection of short love stories, what is the element of freshness in 'Ishq ke Rang'?
Dedh Ishqiya is our offering which is like a minute and a half of highlighting a love story, which is essentially fictional. Now, during Ishq Ke Rang, the stories which we brought ahead to our listeners are real time stories. Though Dedh Ishqiya has been with us for the last two years, Ishq Ke Rang is a campaign to showcase these exceptional stories.
Q] What is the reason behind limiting the reach of the channel to metro cities like Mumbai, Delhi and Kolkata and not expanding it to tier two/three cities and rural areas where Radio plays an equally important role?
The entire presence of any brand across the country is subject to available licenses. Currently, post the phase 3 expansion, which happened a few years back, there are no additional licenses available, so we're present in the cities. As and when the licenses are available, hopefully the business will look at expanding.
Q] How has marketing in radio changed in the last 12 months? Tell us a bit about the transition of radio marketing from pre-COVID vis-à-vis post-COVID.
Overall, the way marketers have marketed over the last year has changed and radio is no different. The ways of mass marketing have also changed. In fact, our consumer before pandemic and post pandemic in terms of consumer habits has changed, and the way content is consumed has also changed. Therefore, the ways of reaching out to consumers also have changed. So there's been a huge shift in the way we reach out to listeners on Digital. Digital is seeing a lot of growth, which is exponential. And even from a radio perspective, we saw a jump in listenership during the lockdown period because it's a free-to-air medium, giving good content and good, relevant updates. So, people actually reached out to radio also to look at entertainment while they were at home. Most consumers, even after the lockdown restrictions were slowly lifted, were at home and not stepping out. Earlier, if you were to look at say a print or an outdoor option for a media campaign, clearly those monies were being moved to digital because we found that our listeners if not on radio, are actually consuming content on digital or television. Consumers have changed with the pandemic and marketers too need to change accordingly and that's what most marketers across the radio businesses have also done. A lot of brands have moved to a digital led approach in terms of trying to reach out to their listeners or consumers.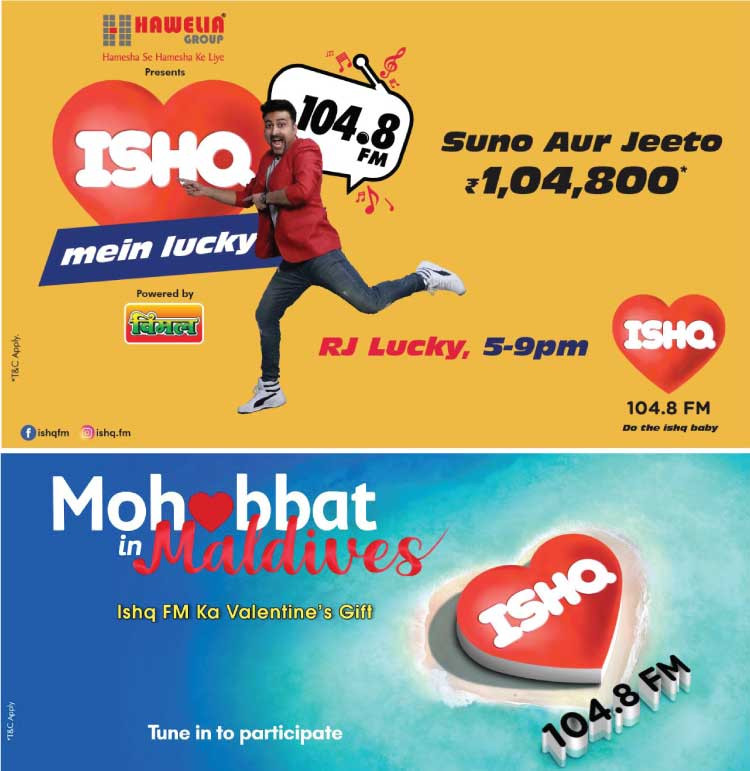 Q] Going forward, what will your key focus areas be for the year?
So the entire idea is of strengthening the brand Ishq and that's foremost. Secondly, we've been focussing of late on the digital aspect of Ishq as well, like we've recently launched our audio digital offering called 'The Ishq Pod' which are podcasts. So, we'll be focusing on strengthening Ishq on digital, and looking at various brand extensions of Ishq in the coming months. And thirdly, the year has been a tough year for all businesses. So, we will look at more ROI based marketing where we get returns for the brand which are measurable.