Q] Give us an insight into the latest phase of your flagship campaign #BerokZindagi?
We have been running this campaign for more than five years now, and have gathered a lot of learning during these years. The whole intent is to reach out to as many people as possible, and spread awareness about asthma, which is actually a big cause of suffering for a lot of people in India. We started the campaign with mass media, and then went on TV, roped in celebrities, etc. With digital penetration, time has also evolved, and now more and more reach can happen digitally.

In India, there are a lot of myths around inhalers. We believe that our campaign has achieved success in terms of busting those myths and creating the awareness that inhalers are one of best options for asthmatic patients. This time we have made some more tweaks in the campaign, and tried to get the message sharper. So, this campaign is about letting people know that inhalers can make a difference in the lives of asthmatic patients, and that if managed well, the disease cannot stop people from doing what they want to do in their lives.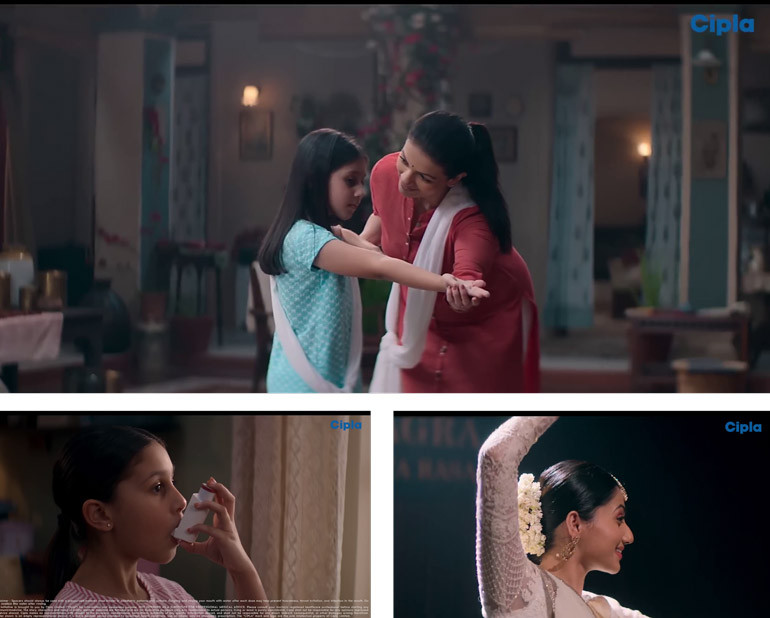 Q] What sort of responses have you received from this campaign so far?
We do monitor responses through various surveys conducted at the consumer level. As per our consumer track study, inhaler-awareness has gone up from 80% to 95% over the last four years. Over the last one year, we saw an 8% increase in the consideration of inhalers. We believe that's a very objective way of looking at whether the campaign is working or not.

A lot of practitioners have also told us that today when they tell patients about inhalers as a therapy, there is less resistance as compared to the past. As I said, it's not a typical brand campaign. It's more of an awareness initiative, and the whole purpose is to drive the perception of inhalers. So, the data and other responses have shown that there's been significant improvement in the perception and consideration of inhalers.
Q] As far as asthma is concerned, what's the scenario in India? How are you trying to bust the myths associated with the disease and inhalers? Please elaborate.
Asthma affects over 34 million patients in India. As mentioned above, asthma and inhalers have quite a few myths and stigmas associated with them. For example, a lot of asthmatic patients believe that if they are seen using an inhaler, there's something grossly wrong in it. People feel that if someone uses an inhaler, it will lead to addiction and that person won't be able to live without it. Likewise, if a person uses an inhaler, it's widely believed that he is not fit for a work that needs more physical exercise. People say, 'Don't give him work which is laborious.' But those are myths, and we have always tried to address them through our communications. We have used influencer marketing for it. In our campaigns too, we have engaged several asthmatic and non-asthmatic celebrities to convey the right messages. We had Priyanka Chopra in the very first edition of this campaign, we also had Vikas Khanna and several others who spoke about their personal stories. Perhaps that's quite inspirational. If they can do, why can't the others? We have also engaged non-asthmatic celebrities such as Ayushmann Khurrana and Radhika Apte, who are known to support the social causes.
Q] With the current phase of the campaign, Cipla Ltd. is planning to expand its footprint in tier II cities. What has been the strategy for it?
As they say, India is actually a combination of India and Bharat. As far as the India part is concerned, we have made certain inroads. Now the time has come to look at Bharat as a large part of the population lives in those areas. So, to make an impact there, our reach has to be wide and we need to continue on this journey of spreading this message across those areas. Therefore, we have identified some places (or towns) where the prevalence of asthma is high and we are targeting those places as part of the latest phase of the campaign.

At BTL level also, we have our patient-service initiatives which is called 'Breathe free'. Under this initiative, our counsellors help patients at those places, and educate and guide them on how to use inhalers. We are also using consumer outreach in those markets to deliver the message in a stronger manner.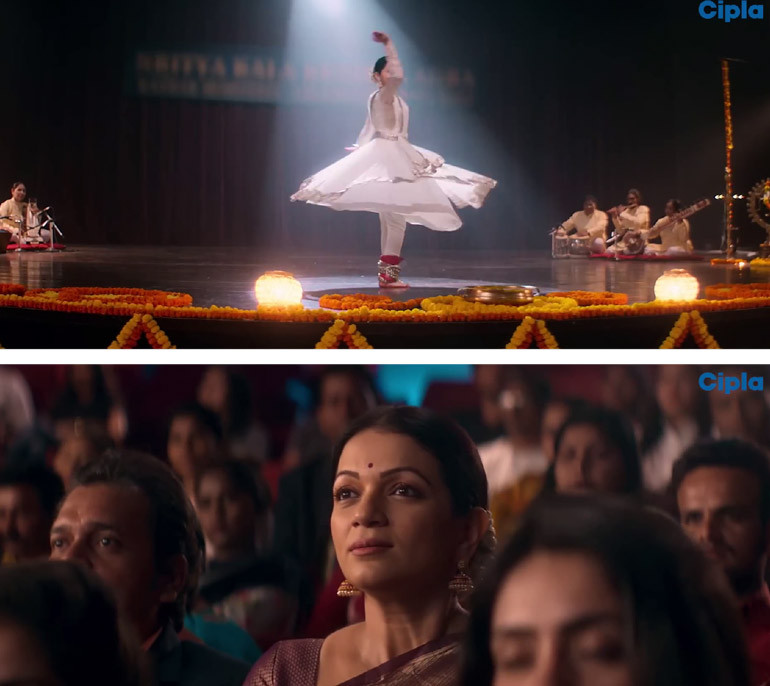 Q] What does your overall marketing mix look like?
With a change in media consumption patterns of the consumers, our marketing mix also has seen a transition. We started off with mass media approach, which was through TV, complimented by digital, radio and PR, and that helped us reach out to a wide set of audience across the country. But over the years, digital media has picked up. So, we have been using digital platforms for various reasons - right from seeking information to conducting surveys. The digital platforms allow us to have more targeted approaches. They allow us to deliver customized messaging to the target audience. Therefore, today our media mix is more digital-focused along with the activations on Radio and PR. We use Print for different PR activities.