Tata Tea recently launched the latest iteration of its well-known #JaagoRe series, where the brand urges citizens to help their support staff in getting vaccinated against COVID-19. Puneet Das, President, Packaged Beverages India & South Asia, Tata Consumer Products tells us more about the brand's initiative and also talks about its newly launched coffee brand – Sonnets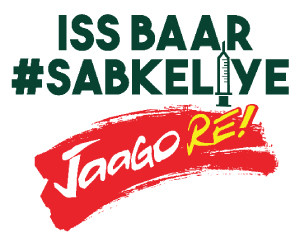 Q] Tata Tea launched its latest edition of #JaagoRe, with a focus on vaccination for support staff. Tell us more about the latest edition of your campaign.
Since 2007, Tata Tea's Jaago Re initiative has been instrumental in stirring change on-ground, with collective solutions for larger societal issues like corruption, elections and women empowerment, among others. Taking an extension from last year's initiative Iss Baar #BadonKeLiye #JaagoRe, the current edition Iss Baar #SabKeLiye #JaagoRe aims to sensitise people and urge them to help those who may need support in their COVID-19 vaccination journey. The initiative calls on individuals to come forward and offer assistance to everyday workers like maids, drivers, security guards and gardeners who may not have access to the right resources, platforms to register for their vaccination or may have limited access to vaccination knowledge.
Q] How are you amplifying the campaign? What media mix are you using to spread the message?
This is mainly a digital and social media initiative that involves:
• Spreading awareness and inspiring others to help their support staff and people around them get vaccinated through digital outreach and leveraging authentic influencers on social media.
• Facilitating information, which involves a dedicated microsite offering vaccination-related information, resources, and support tips.
• Tying up with volunteer groups and NGOs to help the less privileged in their vaccination journey.
Q] Influencers have taken on a big role in building a brand's digital presence these days, especially after COVID. How important are social media influencers for your brand and the campaigns?
At Tata Tea, we have always believed in being authentic and relatable. In order to successfully spread the message for such an initiative, we are also leveraging the power of social media influencers who are known for supporting such causes. We strongly believe that associating with the right person from a genre is extremely important to amplify an initiative's larger objective. This edition of Jaago Re has socially eloquent voices like Bhumi Pednekar, Dia Mirza and Ayushmann Khurrana along with few others, who are not only pledging their support to the initiative, but also encouraging others to help out for this cause.
Q] What was the kind of impact you saw from the #JaagoRe initiative for seniors that you launched last year?
The previous edition of #JaagoRe targeted millennials and inspired them to take care of their elderly members, who are the most vulnerable in the pandemic. In its initial phase, Iss Baar #BadonKeLiye #JaagoRe, spread awareness about the elderly cause and inspired youngsters to be sensitive towards senior citizens in these troubled times by urging them to take a pledge to support. The initiative secured support of the people and we received over 11,000 pledges. In the subsequent phase of the initiative, we extended support by tying up with HelpAge India and conducting mass awareness sessions for poor and needy elder beneficiaries. Apart from this, we also distributed them about 5000 food kits across the country.
Q] Tata Consumer Products recently marked its entry into the premium coffee segment with the launch of Sonnets. Tell us a bit about the offering and who is your target audience for the same?
Sonnets By Tata Coffee is our latest premium roast and ground coffee offering that targets urban and increasingly discerning coffee drinkers in India. This launch strengthens the Tata Consumer Products portfolio and marks its entry into the premium coffee segment. We will target coffee lovers who are seeking a special coffee experience. Sonnets is sourced from Tata Coffee's plantations in South India. These are limited edition offerings and are processed on the estates in a distinctive manner.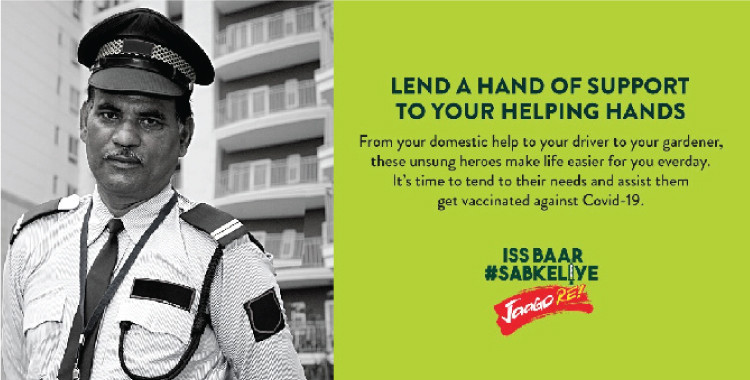 Q] How do you plan to market this new offering? Do you have any campaign in the pipeline?
Sonnets is being sold through our own e-commerce portal, where consumers can choose their preferred roast type ranging from light, medium or dark roast options; they can also pick to suit their brewing preference and opt for either a coffee filter or a French press grind. The endeavour is to bring a unique coffee experience, based on the consumer's preferences. Sonnets will also be sold through other primary third party e-comm channels.
Q] Which particular product from your portfolio has seen the highest traction during the last few months?
Since our beverage products mostly play in the essentials category, we did not see the demand for our products being adversely impacted. On the contrary, we did see an increase in at-home consumption. We are focused on driving our wellness portfolio, which is highly relevant during these times. We have started the journey with three new offerings – Tata Tea Tulsi Green, Tetley Green Tea Immune and Tata Tea Gold care. We will continue to closely monitor consumer trends and preferences in this space to step up our innovation and product launches further.
Q] What will we see next from Tata Tea? Any new campaigns lined up?
We have been strengthening our current brands with hyperlocal campaigns, launching new brands, adding new categories, and finding newer ways of reaching out to consumers. We have recently launched our own premium brands in India through D2C, including Tata Tea 1868 – a range of luxury teas and Sonnets by Tata Coffee- a premium range of roast and ground coffees, to leverage the increasing online shopping consumer behaviour.