Food products company Parle, perhaps best known for its popular biscuit brand Parle-G, recently expanded its product portfolio with the launch of 'Parle-G Chakki Atta'. Mayank Shah, Senior Category Head, Parle Products tells us why the brand decided to venture into the packaged wheat flour segment, its plans to market the product and more…
Q] Tell us about Parle's foray into this new category with Parle-G Chakki Atta. What was the prime objective behind venturing into a new category at a time like this?
Two very important developments prompted us to get into this particular category. One was the growth of this category that happened last year, primarily because of the pandemic as people were moving towards packaged products rather than going to the flour mill. As a result, we saw a good amount of conversion happening from loose unbranded atta to branded packaged atta. Secondly, consumers were looking at buying brands which were trusted and they have grown up with, where they are assured about a certain amount of hygiene. So we saw a good amount of conversion happening from unbranded or loose atta to packaged atta. And that's why we thought it would be an opportune time for us to get into this particular category.
Q] How are you positioning the new product? Who are your target consumers?
Our target consumers are those seeking convenience rather than buying wheat and getting it milled. Also, people who are a little conscious about the quality and hygiene levels of the products they're buying. We're typically looking at nuclear families, mostly those in urban India and relatively high socio economic classes, who would not mind paying a little bit more for atta.

Q] What are your marketing plans for the new launch? Will we see a new campaign soon?
So, we're looking at a 360 degree campaign for Parle-G Chakki Atta. And as far as communication is concerned, we are working on communication currently. Primarily, we will be focusing on the quality of this product; we're talking about handpicked wheat. And secondly, while automation is there, our proposition is also that the milling is done in a traditional kind of a setup using stone chakkis because in steel chakkis, temperatures typically go high and a good part of the nutrition of wheat flour is lost. It's easier to operate and faster, but you're compromising on nutrition. With a stone chakki, the heat is lesser and the retention of nutrients is much higher. So, we are talking about this proposition, focusing on the nutritional value and quality, soft rotis.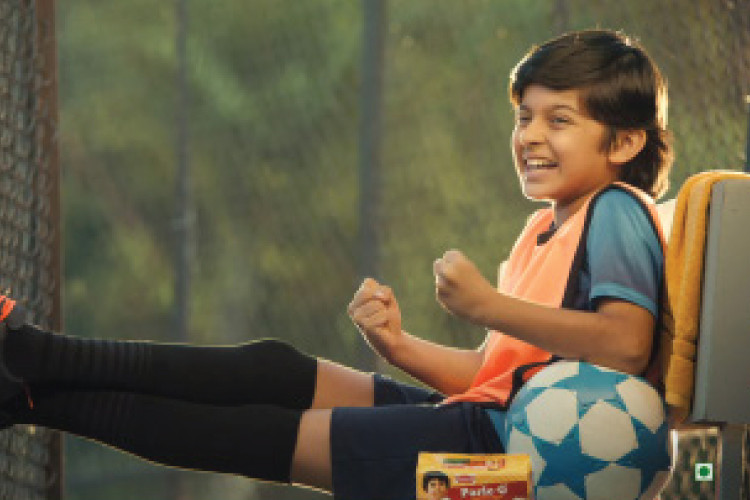 ABOUT THE BRAND
Parle is a biscuit and confectionery manufacturing company that has been operating since 1929. It is the maker of the popular biscuit, Parle-G, and a host of other brands in categories like biscuits, confectionery, snacks, rusk and pulses. It is an Indian homegrown legacy brand and is present in even the remotest villages across the country. The brand also has its presence in major grocery chains in Canada, the United States, United Kingdom, Australia, New Zealand as well as the Middle East and has manufacturing facilities in Cameroon, Nigeria, Ghana, Kenya and Ethiopia.
PROFILE
As the Senior Category Head of Parle Products, Mayank Shah is currently spearheading the biscuits and chocolates categories for the company. Shah holds over 17 years of career experience, and has worked in various functions of sales and marketing management in categories like FMCG, OTC and processed foods.
MARKETING TIP
Honesty and relevance to consumers helps brands rather than advertising or claims. So be humble and down to earth as consumers would appreciate that.


Q] Many consumers in India are still choosing to grind wheat and grain instead of choosing packaged flour, like you mentioned. How do you plan to attract these consumers?
Most people don't have a chakki at home. So, mostly people depend on the neighbourhood chakki where one has to step out and take a chance in the pandemic. Even after the pandemic, and once you have enough people vaccinated, it's about the convenience that we offer, we are talking about the best quality wheat and the hygiene quotient. And as I said, we are ensuring that nourishment remains by the virtue of following the traditional practices. So, that's something that we will talk about. In addition, given the assurance of the brand and the trust factor, consumers know that they will get quality products when they purchase from us.
Q] You recently also brought back your iconic campaign #GManeGenius with some endearing films for Parle-G. What was the insight and objective behind that?
If you look at the journey of the brand, it started off as a tasty and healthy snack. From its inception and 'G mane Genius' to 'Aao Banaye Kal Ke Genius' now, the brand has evolved over a period of time. Prior to this campaign, there was another campaign with the core message of 'Bachpan Se Bada Koi School Nahi''. We are raising the bar every time and it was getting difficult when we had to really take it forward from a great universal philosophy of bringing up kids. That's when we realised that if we talk about the goodness in human beings, we could focus on how kids in today's times really need to be inspired by values of goodness, kindness, and being considerate towards others. That was the main focus. There is something missing in the way we are bringing up children today in the sense that they are being taught to be more self-centred. This campaign was therefore meant to be a refreshing take on how kids should be brought up and how certain values are always important and relevant in their upbringing.