Kent RO has diversified its portfolio with a focus on products built on artificial intelligence and contactless sanitising in the light of the COVID outbreak. Dr Mahesh Gupta, Chairman and MD, Kent RO Systems talks about the importance of doing things digital first in the current pandemic scenario, while also detailing the shifts the brand is making to reach consumers during these extraordinary times
Q] What was the fallout of the pandemic for you and your brand? How much has it affected the consumer durables segment?
The last nine months have been a roller coaster for our entire country. Our world has been turned upside down and things will likely never be quite the same. Although doing business during a pandemic has been challenging, some of the changes taking place may ultimately force businesses to be more adaptable, which is not a bad thing. Now with the pandemic, we as an industry remain unaffected since we are in the kind of segment that continues to thrive as health was and will always remain a priority.
However, we do understand that the consumer sentiments are varied. While yes, most brands and companies have been impacted with the pandemic, now there is a paradigm change as they have found alternate ways to reach their consumers. The digital space has picked up immensely. So, we have given the digital front a push to be up to date with the current demand and for a strong consumer connect. We will come with more ad campaigns and videos as they have always been a great connecting point with our consumers. Transformation and innovation are the key to surviving during these times.
Q] What are the products that Kent offers today, which makes it unique in the market?
The company has also forayed into the smart kitchen appliance segment with a whole new innovative range of products. This includes noodle and pasta makers, dosa maker, pizza and omellette maker, turbo blenders, rice cookers, cold pressed juicer, atta and bread maker and many more. At present the products in the home appliance segment, the Kent RO Family includes air purifiers, vacuum, bed cleaners and vegetable purifiers. We also spend a lot of time and money on sales staff training, which is crucial as product knowledge is extremely important to connect with the consumers.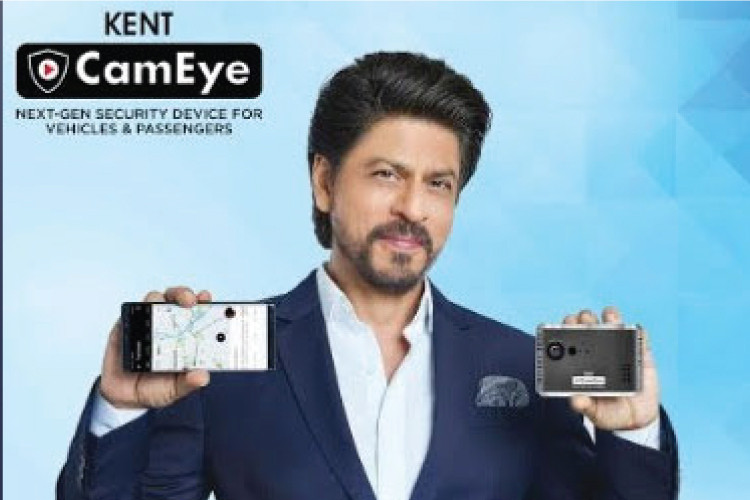 ABOUT THE BRAND
Kent RO is a home-grown brand that was launched by Dr Mahesh Gupta, an IIT Kanpur alumnus. The brand is one of the leading manufacturers of water purifiers, and has now diversified its product portfolio, over the years. It offers a range of air purifiers, vegetable cleaners, water softeners and range of kitchen appliances.
FACTS
Creative agency: Leo Burnett India
PR Agency: Regional PR



Q] What is your overall marketing mix, and how much are you spending on marketing?
We have increased our marketing budgets as we have forayed into the new artificial intelligence segment. Also, as the e-commerce market is evolving in wake of the pandemic, we have given our digital front a push as well. We are coming out with more ad campaigns and videos as they have been a great connecting point with our consumers. Brand Kent has been creating digital-powered experiential marketing ad campaigns that help generate a great deal of buzz and take the brands to multiple touch points. The company had come up with a series of digital ads for its different ranges.
Q] Can you tell us about the changes you're making in terms of advertising and marketing now? Also, can you elaborate about your future outlook and new launches?
Our products are a result of a thorough R&D and in-depth understanding of the needs of consumers and we have a firm roadmap to launch a couple of new, exciting products in the coming year. Recently we forayed into artificial intelligence and sanitisation products with launches like Kent cam attendance, Kent fruit and vegetable cleaner, Kent touch-free sanitisers and dispensers. We will also be adding new products with added features and innovative technology.
Q] With another lockdown in April and May, what kind of impact have you seen on sales so far this year?
When it comes to consumer durables, we have to take it by each product. This is the summer season and it is the peak sales time for refrigerators, air conditioners and air coolers. The month of April has gone and there were no sales of ACs, refrigerators and air coolers. Perhaps Television may pick up and you may expect some sales later, maybe during the festive season, as people are and still will be watching television. Consumer durables have not taken the major brunt, but within consumer durables, the seasonal products have borne the major brunt. The home appliances sector will take a massive beating due to the coronavirus-induced lockdown and the muted sales. However we have received huge demand for products like fruit and vegetable cleaners, water purifiers and disinfectants. The challenges we are now seeing in terms of the spread of COVID-19 cases in the country could recede after we cross our peak, which is expected around this month. This gives us some hope that the festive season will not be muted this year.
Q] Please throw some light on the company expansion plans. Are you looking at overseas markets in a big way?
The company is planning to double its exports. We export products to Bangladesh, Sri Lanka, Kuwait, Nepal and also the GCC nations. There is immense demand for our products, both within the country and outside. And with an effective supply chain, we are able to meet this demand.