Keeping in mind the facts about a category as underpenetrated as life insurance, Pankaj Gupta, Senior Executive Vice President (Sales) & Chief Marketing Officer, HDFC Life takes us through the brand's latest campaign, the communication tools it uses, its use of emotional appeal, the key challenges it faces and more…
Q] Tell us more about your campaign #BounceBack To Success…What was the media budget allocated to this campaign and the kind of response you have received from it?
This is our seasonal annual campaign. Since potential customers do not consider life insurance as a priority, it becomes necessary for us to establish the elements of our product through persuasive communication which resonates not only with the mind, but also with the heart, since that is what finally makes one pull the lever. With this campaign, our aim was to establish the 'bounce back' theme and explain how insurance lets the family bounce back, in spite of any eventuality or unfortunate circumstances. The sublime message we tried to communicate is that parents understand the child, even if there is minimal conversation between them and if not, I hope our advertisement helps them realize the struggles a child might be facing. Incidentally, our campaign airs at the time of the exam season in India. We have aligned our budgets based upon our marketing and business objectives and the numbers have been pretty dynamic. Most of our stakeholders have given us positive feedback about our campaign and though our message was very nuanced and subtle, it has been able to hit the mark.
Q] Some campaigns from HDFC Life like the 'Pension Guaranteed Plan' and the 'Annuity Plans' have clearly explained the brand's product offering in an animated format. Why did you chose such a format, and how has it worked for you in terms of driving sales?
Once you get into the minutiae of a certain product, there are various things that need to be explained. Our products are long-term in nature and we have used these animations to take customers through a life series. Since it is a complex product, a format like this helps us direct the attention of our potential buyers, customers and sales people to the core of the product. It is difficult to directly attribute any sales number but it has been on an upward swing over a long period of time. We have got very good responses from our users and expect to keep using this format in the future as well.
Q] Which are the mediums you plan on investing in the most, going forward? Also, how big a focus area is regional content for you?
Our key brand campaigns have always had a major share of TV. Media, in any case, is highly fragmented today and the preference of media differs for every individual. Use of a multimedia platform is very important and you have to identify the audience you are trying to reach. One must do their media planning exercise and look at the costs, effectiveness and the relevance of the message for each of the mediums before deciding the media mix. The growth rates differ from market to market. It is very important for any marketer planning a mass level reach out, especially for a product like this, to plan beyond the top tier l and II cities. After a full benchmarking exercise, we came up with our own regional language strategy. We have a robust project running as of now and expect to institutionalize that and reach out to more customers in a more persuasive manner, in a language they are comfortable with.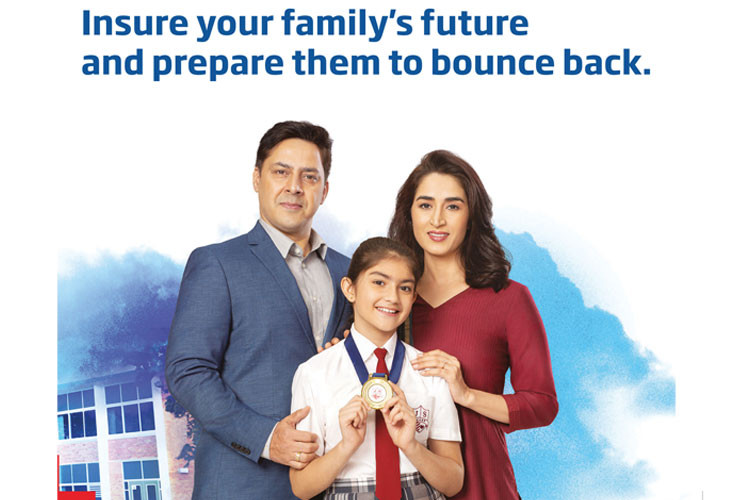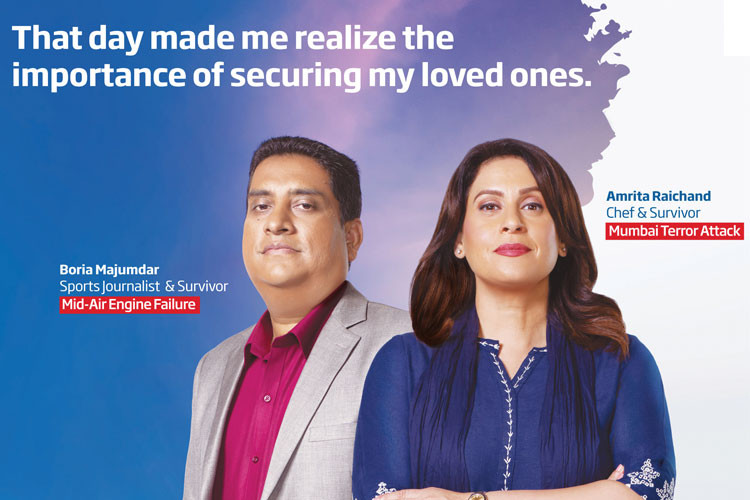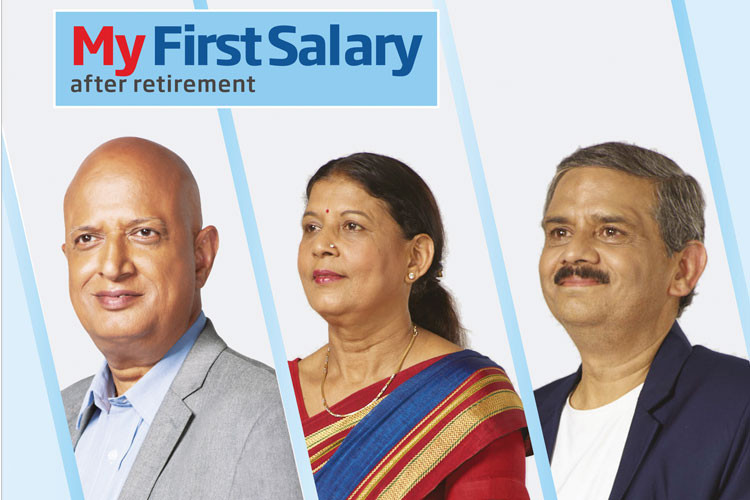 ABOUT THE BRAND
HDFC Life Insurance is a joint venture between HDFC Ltd and Standard Life Aberdeen. Established in 2000, HDFC Life is a long-term life insurance solutions provider in India, which offers a range of individual and group insurance solutions to meet various customer needs such as protection, pension, savings, investment, annuity and health. The brand has 421 branches across the country and additional distribution touch-points through several new tie-ups and partnerships.
FACTS
MEDIA AGENCY: ZENITH MEDIA
DIGITAL AGENCY: PERFORMICS
CREATIVE AGENCY: LEO BURNETT
PR AGENCY: INDEX PR
Q] Which languages are you already operating in, and which ones are you looking at getting into, going forward?
We have multiple properties in different languages which are customized according to the level of need. A product brochure might be present in all languages. However, it may be tough to customize your internet journey, depending upon the type of traffic you get from different languages. We undertake those decisions based upon effectiveness and the feasibility.
Q] What is your target market-share and which are your strongest growth markets, as of today?
The bulk of the sales comes from our bank assurance partners who are our fundamental growth markets. The key metros like Mumbai, Delhi, Bangalore and Pune serve as the biggest markets. We believe that we can do more in Lucknow and Kolkata. Today we have over 250 partners through whom we sell different products and reach geographies which would otherwise not be possible. LIC is a big player in the public sector of our industry, along with almost two dozen other players in the private life insurance space. We want to be among the leading life insurance companies in the country. We want to do things in a sustainable manner for all the stakeholders in the industry and not for the market-share.
Q] In a segment as cluttered as life insurance, how do you position yourself and what are the challenges you face?
We would want to be the most customer focused company which creates products that meet the customer's needs. We want to reach the customer in the manner and medium convenient to them. Technology related initiatives are a big focus, since it makes life simpler for our customers, sales partners and sales teams. Simplifying the meaning of a product in terms of what the product does for the customer remains an ongoing challenge. Since attention spans are very limited, communicating full details of a product in a single sentence is not an easy task. Our objective at any point in time is to simplify the message of the product without dumbing it down.
Q] Given the economic slowdown, a lot of people are averse to investing in insurance-related offerings. What are you doing to restore the faith of your existing and potential customers?
Life insurance as a product still gets a lot of attention even with the general feeling of there being a slowdown. It is a product that solves a certain need in terms of risk mitigation in a customer's life. The relevance of life insurance as a product does not diminish in such an environment, but actually goes up. A part of our business called the credit life business does gets impacted since the disbursement rates go down, but our overall business continues to operate as per our business objectives.
Q] How do you anticipate the life insurance category to evolve five years down the line?
I am personally positive and bullish about the life insurance industry in India. The numbers, both in terms of density as well as penetration, are at a very nascent stage in the industry. The private life insurance industry is just coming out of its teens in India. It is a very sustainable business, given the extremely low level of penetration that we have in the country today and as we grow in our economy, people will realize the role it can play in their life. The growth of the industry should sustain and build further momentum. We can do a lot of things for the customer on managing the mortality risk, longevity risk and morbidity risk.
PROFILE
Pankaj Gupta has been associated with HDFC Life since November, 2014. He heads strategic alliances, specialty sales, credit life, government business and CRM. With over 23 years of experience in the financial services space, Gupta has also been associated with brands like Citigroup, ICICI Bank, and TCS.
MARKETING TIP
Know as much about your customer as is humanly possible. Integrate marketing into the overall workings of the entire organization.