IMPACT Top 30 Under 30 has year after year commemorated the most talented young agency professionals in the A&M space. The flagship property of IMPACT Magazine by the exchange4media Group celebrated the future of the industry in a glittering ceremony attended by top industry professionals, as also some of the most illustrious names who have been on the list over the past decade. In its tenth edition, the emphasis on Digital is even more pronounced when compared to the previous editions, as the industry races forward at lightning speed.

IMPACT Top 30 Under 30 this year brings to fore professionals, who are under 30 years of age and yet are accomplished entrepreneurs or gifted admen and women. The importance of these young minds lies in the fact that they look at the world through a different lens, a more modern, and updated one. Their version of truth, reality, society is what actually matters because they will be the champions of the future. It is pertinent that we understand and recognise their talent.

This year the award features young professionals from varied backgrounds. We have listers from five creative agencies, six Digital agencies, two marketing agencies, one long form content studio, one ad tech, two content agencies, among others. The even better news is that some of these are young entrepreneurs who have started their own journey, managing to create a strong impact.

Among the 30 winners, we have 12 women listers, and 19 men listers, selected from 150+ nominations. This does not add up to 30, because for the first time we have two joint winners, co-founders of a successful Digital consultancy. The scope of work featured this year transcends that of previous years, as it should.
It is safe to say that at IMPACT, we try to oppose Irish writer, George Bernard Shaw's cynical quote, "youth is wasted on the young." Presenting IMPACT Top 30 Under 30 2023 list.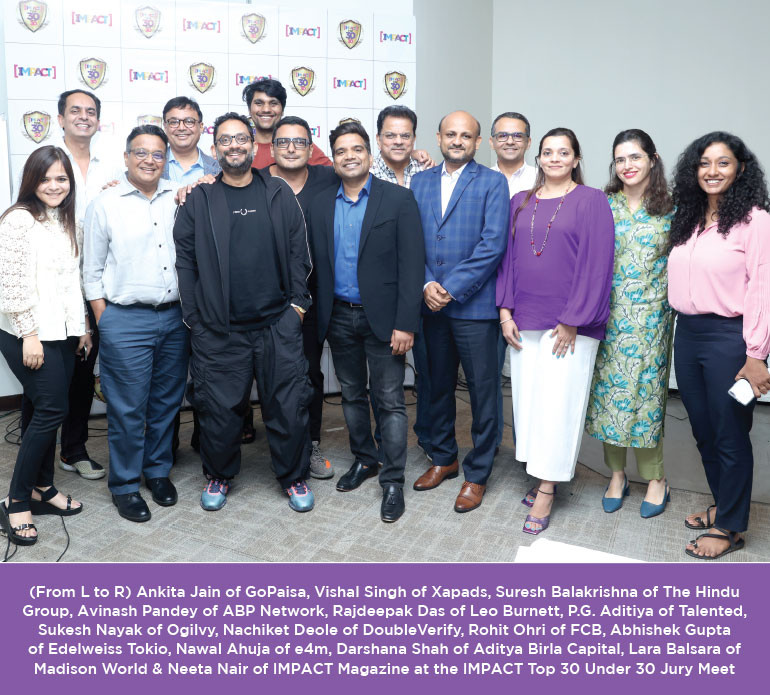 ---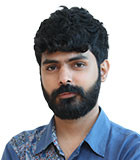 Abhishek Malik (Toto)
Group Creative Manager, Schbang Digital Solutions Pvt Ltd
A small-town boy who made it in Mumbai, Malik is a writer, creative strategist and visual artist turned storyteller. Malik completed his education from Sri Aurobindo Centre for Arts and Communications 2016 – 2017 with a PGD in Integrated Marketing & Communications, and joined Schbang in 2019. A major highlight in his career is the #EndTheBurnCampaign for Nurture.farm. Furthermore, he went on to win awards for reimagining and rewriting India's most beloved web series, Mirzapur, into a 9 episodic podcast series. Malik believes that art is a reflection of life, and that an advertiser's work can only be as rich as his or her life and experiences. Malik is also a storyteller who has performed at a 20-city storytelling tour with Foundonallfours, an artist collective. As a young achiever, Malik has had the privilege to teach at colleges like IIDM, Mumbai and Sri Aurobindo College of Arts and Communication, Delhi.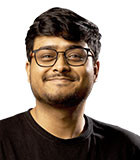 Aditya Shaw
Vice President - Business Transformation, Schbang Digital Solutions
Aditya Shaw is a seasoned executive with a wealth of experience in website and e-commerce strategies, direct marketing, SEO, & content. A critical thinker, he is able to solve complex problems, and always looks for new and innovative ways to drive business growth and improve organisational performance. In 2022, Shaw had the privilege of leading 70+ individuals servicing 37 brands across Tech, SEO, Content, CRM and Direct Marketing. According to Shaw, he is constantly working towards advancing his field by keeping up with the ever-growing and ever-evolving Digital space. His main priority is to ensure that the company adapts to new technological tools in the most efficient manner possible. He prioritizes the integration of AI to produce large volumes of content, and the utilization of no-code tools to improve turnaround times and quality.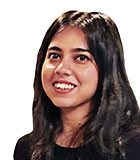 Ambika Sinha
Creative Director, The Rabbit Hole, Zoo Media
Ambika Sinha is an Associate Creative Director who says that on the record, she likes to write stories, and off the record, she likes to watch stories. It is perhaps this combination that makes the world of advertising so interesting to her. She likes to cultivate skills and thoughts within her team, and holds one-on-one sessions and workshops. A curious and adaptable professional attitude has made her one of the most promising young creative minds in the business. She completed her MA Mass Communication from AJK MCRC, Jamia Millia University, and went on to start a career as a writer/AD/producer. She was part of the first Nykaaland campaign with Jahnvi Kapoor, and also Nykaa She Season 2 campaign. SInha believes that having an all-encompassing knowledge of how every aspect of advertising comes together to deliver one asset, helps her in understanding constraints, and in using them as opportunities to create new solutions.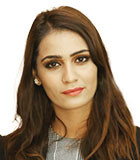 Apurvah Sahay Aarzoo
Group Head, Wavemaker
Apurvah Sahay Aarzoo is a marketing professional, independent talent manager, nano-influencer, theatre artist, and mentor. Her father's advice of viewing herself as a brand has been the driving force in her life. An early achiever, Aarzoo was part of the COVID War Room campaigns during the mid-first wave and the second wave. Over the course of her career, she has had the privilege of working on a wide range of projects, both as a marketing consultant and in leadership roles at companies such as GroupM-Wavemaker India, Hyundai Motor Group-Innocean, and Cornflakes Digital. Aarzoo was responsible for conceptualizing the Industry's first Unique Anamorphic 3D outdoor activation to enhance the experience of the new Hyundai VENUE at DLF Cyberhub, Gurugram. According to her, she stands out from the crowd because of her unique combination of creativity, passion, and dedication to make a positive impact on the world.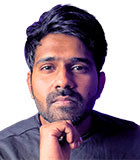 Arjun Dhananjayan
Founder & CEO, 88GB Business Solutions Private Ltd.
Arjun Dhananjayan is the Founder & CEO of 88GB, an integrated marketing and business solutions company that is part of the Schbang network. He started the company in Chennai, with a vision of taking 88GB to a national level, providing creative marketing solutions for clients all over India. Dhananjayan believes in the power of diversity, and his goal is to build India's most diverse creative and tech company. Today, 88GB boasts of a team of around 50 people hailing from 15 different Indian states, with 30% of them coming from Tier II and Tier III cities. He has been associated with some of India's biggest brands, namely, Zoomcar, MilkyMist, OTT Play, JLL India, Ashok Leyland, Heritage Foods, SRM University, and Amazon Prime, among others. He leads a team specialised in Tamil, Telugu, Malayalam, and Kannada languages, and under his guidance, the agency has successfully created content and campaigns in over 14 Indian languages.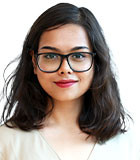 Atreyi Nag
Senior Strategist, DDB Mudra Group
Atreyi's fondness for advertisements began at an early age. Like every 90's kid, she would watch plenty of cartoons – but unlike other kids, she preferred the ad breaks. She declares that she does not remember a single episode of Dexter's Laboratory, but the Fevikwik fish and M-Seal ads remain core memories. A keenly curious and intensely enthusiastic person, Atreyi joined advertising at the age of 22. She completed her PG diploma at a media school in Singapore before joining Ogilvy. At DDB, she got the opportunity to work on some incredible brands such as Meta, and Johnson India. She has worked on Stayfree's 'Talk To The Boys,' on Bournvita's 'Get the Message,' and on Meta's The Great Indian College Fest. She says that her ability to combine her unique brand of weirdness with her ability to persuade sets her apart from the crowd. She draws inspiration from an industry leader's words – "Always assume nobody is interested in what you're saying – be interesting, regardless."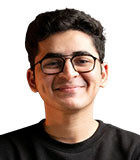 Ayush Shukla
Founder, Finnet Media
Ayush Shukla founded Finnet Media with an aim to open doors for creators that they never even knew existed, by upending this market one creative concept at a time. Finnet Media specialises in influencer marketing and creative consulting for the finance and entertainment industries, where he currently manages top finance creators such as Sharan Hegde (Finance with Sharan), Shivanshu Agarwal, Anushka Rathod, Shreyaa Kapoor, and Pratik Chauhan, to name a few. He also runs his own podcast where he has had the likes of Shantanu Deshpande (Bombay Shaving Company), Toshan, Arjun Vaidya, Ghazal and Varun Alagh (Mama Earth), and Nikhil Kamath (Zerodha) as guests. A hands-on leader, he goes over and beyond in his role as the Founder of Finnet Media. He is known to be committed to advancing the field in meaningful ways, and is constantly seeking new ideas and innovations that can disrupt the industry.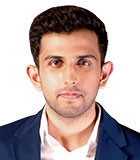 Ayush Wadhwa
Founder and CEO, OWLED
A content creator for the last 12+ years with over 300k+ followers, a podcaster, an angel investor, and an educator/public speaker, Wadhwa is the Founder of Owled, a leading provider of innovative marketing and content solutions for some of the world's most recognised brands. The company is home to three innovative entities - Owled Media, SocialTag, and Owled Social, and together, they collaborate with over 150+ brands. Wadhwa showed interest for online content creation and technology at the age of 11, and created his first online video at the age of 13. He produced a travel show with actor Saqib Saleem, sponsored by AirBnb, at the age of 22. Wadhwa went on to work with brands such as WeWork, Universal Music, Mokobara, Flipkart, Sony Music, etc., and has helped set up and scale brand Warikoo. He was awarded for being the creator of the most viewed video of Incredible India, Ministry of Tourism, by the Government of India.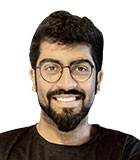 Deepak Pareek
Co-founder, Iceberg Creations
Deepak Pareek completed his bachelors from St. Xavier's College, Kolkata, and went on to pursue his masters from the University of Southampton Business School, UK. An early achiever, at 19 years of age, he co-founded Career Keeda, an educational platform focused on profession-specific practical training and skill development. Pareek went on to establish Iceberg Creations at the age of 25. A new-generation organization focused on Media Production and Filmmaking, Iceberg's first project was an in-house produced Bengali film AKORIK, starring Bengali movie icons Rituparna Sengupta and Victor Banerjee. Today, Iceberg Creations has diversified into doing ad shoots, corporate films, video production for brands, and also feature films, short films, documentaries, and web-series. A new-age motivator, Pareek has spoken at IITs, IIMs, the AIESEC Youth Speak Forum, TEDx, Lions Clubs International, Rotary International, SRCC, etc.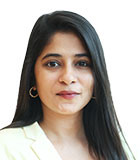 Divya Jagathesan
Producer, Prodigious India
An independent and street-smart professional, Divya Jagathesan loves brands and catering to their needs visually. She completed her higher education at the Symbiosis Institute of Media and Communication, and landed her first job at Glitch. She began as an Associate Producer at Glitch, and was elevated to the rank of Senior Producer in three years, heading the HUL vertical. Jagathesan breaks the prejudices, and is a mentor to younger women. At Prodigious, she moved from 80 lakh budget range to 8.5cr within two years, and became the fastest-promoted producer in the company's history. With a portfolio of 65+ films, 2 features, 40 brands like Spotify, Apple, Isuzu, Hero, Skechers, Enamor, Bacardi, and SBI, and an Effies award, she has gained the trust of leaders and clients in producing high impact deliverables.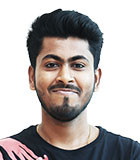 Durgesh Pragati Satish Amble
Creative Director, Leo Burnett, India
Artistically ambidextrous, Amble is known for creating spell-binding illustrations with one hand, and writing poetry with the other. Starting at the age of 20, Amble was the youngest art director at the agency. He has worked with Creativeland Asia, and FCB India, before joining Leo Burnett. Amble has represented the country and agency at the Adfest Young Lotus, won the Grand Prix – Social and Influencer at Spikes Asia for Oreo#BringBack2011, and won Gold – Creative use of Data for MPL Billion Cheers Jersey. Always looking to improve, he does not mind doing something multiple times in order to make it better. The attitude to keep at it and always looking for room to improve is what sets him apart.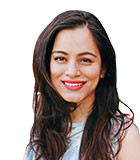 Garima Surana
Co-founder, Sochcast Media
Garima Surana is a passionate entrepreneur demonstrating leadership skills coupled with business mindset and creative acumen. She launched Podcash, a marketplace that bridges the gap between advertisers and creators, with a vision to make podcasting rewarding and also democratizing the process. Podcash was succesfully acquired by Sochcast, a homegrown hosting and redistribution service in April of 2021, where she joined as Co-founder and Chief Business Officer. An M.A. in Mass Communication, AJK MCRC, Jamia Milia Islamia, Surana is hands on with all facets of her business, and as a woman she uplifts other women by cascading their stories to the world and giving them recognition and monetary incentives through the platform. She was part of the team that raised over INR 1.5cr from eminent HNIs and Investment groups and thereafter was promoted as the CEO in April of 2022 post revenue. She believes that it is her unwavering commitment to creating positive change and dismantling systems of oppression that makes her stand apart.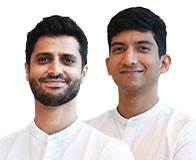 Kartik Khanna & Rehan Dadachanji
Founders, The Starter Labs
Kartik Khanna is an Entrepreneur & Digital Marketer with 10 years of experience in brand building, digital solutions & tech-product development. Rehan Dadachanji on the other hand has worked with Coca-Cola in Delhi, and Bookmyshow in Mumbai before founding The Starter Labs. Khanna and Dadachanji together run a profitable business that started as a three-man team, and is now an organisation with 55+ people across eight departments, servicing over 250 clients. Thoughtful leaders, and young entrepreneurs, Khanna and Dadachanji are constantly striving to do better in all aspects of business. Together they have worked with some of the most prominent brands in the country, such as Cosco, Bummer, Captain Zack, Pahadi Local, Faces Canada, Burger King, DSP Mutual Fund, Cartoon Network, BookMyShow, etc. Accepting challenges head on, the company they have founded has a never-say-no attitude, which has helped them become one of the fastest growing D2C agencies in India.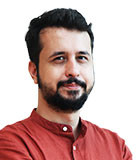 Kevin Lee
CEO, Yuvaa Originals Pvt. Ltd
As a young leader, Kevin Lee is focussed on building his company into a one-of-its-kind youth-driven social impact media and solutions organisation. He has designed, created, and led campaigns across social issues such as mental health, gender safety, cyber security, climate change, and misinformation for Meta, Google, Tinder, UNICEF, Purpose, and Dasra. Lee completed his Post Graduate degree from the Asian College of Journalism, Chennai, in Broadcast Journalism, and went on to create a Gen-Z driven youth media and insight solutions organisation. He believes that the media industry has to play its part in spreading awareness about social issues – while also doing it in an entertaining way to attract the attention of young people, and getting brand backing. Yuvaa sees itself as a value-agency and Lee has been instrumental in pushing the boundaries of what conventional media agencies are expected to do.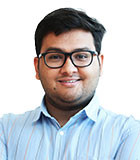 Kishan Panpalia
Founding Team, Pepper Content
The youngest person on the Forbes 30 under 30 2023 list, Kishan Panpalia had joined the founding team of Pepper in the first year of college at BITS Pilani and has grown the business to a massive turnover of 80 Crores+ from scratch. Panpalia majored in Mechanical Engineering and minored in Business Finance, and has been the youngest individual to have done a research internship with three papers written at IIM. An accomplished individual, Panpalia's philosophy of accepting work as a part of life has made him such a go-getter at such a young age. Today, Pepper works with 2500+ customers from the likes of Google, Amazon, Adobe, Facebook, TCS, Infosys, Flipkart, PayTM, OYO, etc. with over 80+ unicorns in India. Through Pepper Content, Panpalia aims to empower creative talent by giving them an experience like never before.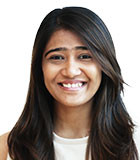 Nikita Shah
Director – Digital, Mindshare
A graduate of mass media with specialisation in Advertising, Nitika Shah is a social, tenacious and creative individual. Today in her role as Director at Mindshare and working on the Disney Star business, she brings with her eight years of Digital Planning and Execution expertise to the organisation. She began her career in Outdoor Advertising, but switched to the Digital side with a Digital Marketing Executive role in Dentsu Aegis (Wat Consult) in 2015. At Mindshare, her portfolio consists of 16 brands under the Walt Disney Group, majorly looking at the entire sports category. She handles end-to-end responsibilities for Digital deliveries of dynamic accounts with professionalism and grit. Shah is an inspiring young leader who has created customised workflows to streamline the work process, and has introduced new tools to automate manual tasks and improve productivity with Datorama, a live reporting dashboard.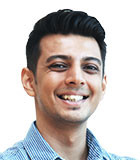 Prateek Mehta
Director - Content+| Mindshare India
Prateek Mehta has 9+ years of experience in varied roles, donning multiple hats within the agency ecosystem, and he likes to call himself a Content Generalist. His career in advertising has been spent as a copywriter, creative consultant, content strategist, account manager, and now as a branded content specialist in media. In his professional career, his work has resulted in 30+ awards for both his clients and himself. From finding new media opportunities that revolutionize brand communications, to understanding existing platforms better for optimized output, his goal has always been to find not just new, but meaningful ways of making brands and people reach one another. He was the chosen representative from India at the Cannes Young Lion this year. Mehta also closed a 20cr Influencer Marketing business for the Face Cleansing category in Unilever India. His work for Tata CliQ, Tata Motors and Dove has brought in accolades from across the world.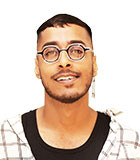 Pratul Narang
Director of Special Projects, Wife
Pratul Narang likes to bring original insights and lived experiences to everything, and believes that dabbling with multiple things simultaneously in all his past roles has given him an edge to take on projects with end-to-end execution. Narang was the former Partner Solutions Manager at Facebook/Instagram India, and has a decade-plus-long work experience in content, marketing, production, and all things new-age media. A Mass Media graduate, Narang's work reflects the things that are not only important to him, but also to his peers, and sometimes even to the world. A self-taught, self-made, and self-aware person, two of his career highlights have been the #SocialForGood campaign with Priyanka Chopra Jonas, and his association with Khonoma - India's First Green Village | Mission Paani project. Narang's mission is to be fiercely independent, inclusive, and incomparable.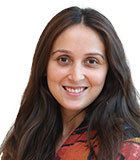 Rheya Hiremath
DIrector of Growth & Strategy, Wife
A self-confessed dreamer, Hiremath sees her ideas come to life by transforming into a doer. She started her career as a content and brand strategist, only to realise how content means nothing if it can't be packaged and sold in the right way, and strategy has no meaning if it doesn't contribute to something beyond the brand narrative. She went on to write pitch decks full of ideas for multiple brands across different industries and sectors like Amazon, Mondelez, Nerolac, PRI, RPG, L&T to name a few. She started her career at DDB Mudra, and at Wife, she grew and penetrated into the Meta business (B2B, Facebook & Instagram) leading to a 3x growth in her 1st year (2021) and 10x growth in her 2nd year (2022). Beyond her roles and responsibilities, she is an enabler, catalyst, solution provider, and forward thinker, which seamlessly helps any team or client relationship. She went beyond her KPIs and was responsible for up to 75% of the revenue at Wife.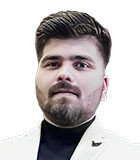 Ronak Jain
Director, Performics India
Ronak Jain joined Performics India in 2016, and in a matter of 6.5 years, has managed annual media spends of over INR 300cr leading a team of 38 Digital professionals. A Science major, and a Mechanical Engineer, Jain is reputed for having achieved many milestones – from managing the Digital mandate for McDonald's India in the South & West regions, to driving the entire Telecom vertical and managing media spends of over INR 300cr. He became the youngest Associate Director at Performics India, and is committed to advancing the industry. He is responsible for growing a large business by 2x, establishing processes that increased efficiency, leading a team of 38. Jain believes that his USPs are driving for improvement, leadership skills, and humility. These complement his professional abilities, making him a well-rounded individual.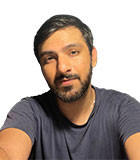 Ronak Thakkar
Director - Communications Planning, Mindshare
Ronak Thakkar is a marketing expert who brings logic to the magic of content marketing. From decoding culture, consumer, and brands to applying those learnings across media channels. As a part of a media agency's Content Strategy team, he operates at the intersection of media and creative – by using analytical tools & data to make creative ideas robust. Thakkar was responsible for seeding a culture of insighting, leading to creativity in a media agency - by developing its proprietary Content Strategy framework 'The Pencil' (which is being rolled out across SE Asia) and setting up a 'Trend Spotting Engine'. He used an ecosystem of proprietary research tools and frameworks to set up a 'Trend Spotting Engine' that produced multiple consumer research reports like 'Youth Marketing Playbook' and fueled content strategies for brands like Castrol, Amway, Bajaj, IBM, etc.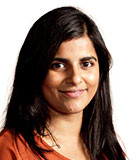 Samyu Murali
Creative, Talented
An award-winning art director and designer, Samyu Murali has a successful track record, having worked with industry leaders such as Ogilvy Mumbai and Wunderman Austin, before joining as part of the founding team at Talented. One of the fastest growing creative in the industry, Murali is also part of the leadership board at Indian Creative Women - an organisation working to promote gender diversity in the industry - and the co-founder of Ladies, Wine & Design Chennai - an initiative by Jessica Walsh to empower women and non-binary designers. She began her career at Wunderman Thompson in Austin, followed by a stint at Ogilvy Mumbai where she worked on Kellogg's, Cadbury, and HUL personal care. Murali is known for bringing forth progressive gender discourses in every piece of her work, an example would be the #GoodLuckGirls campaign for Cadbury Dairy Milk that switched gender roles of the iconic 1993 Cadbury ad as a tribute to the women's cricket team before their maiden pink ball match in 2021.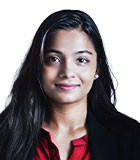 Shivani Mehra
Producer, Prodigious India
Shivani Mehra's superpower is that she is a problem solver. She says there is nothing that she cannot do, and cites the example of delivering 150+ assets from a one-day shoot during peak lockdown. An ad-film producer by profession, Mehra has a creative heart, and has achieved high praise for her work. One of her short films got a release in California and was at the 95th Academy Awards. It further won the Dadasaheb Phalke Award. An M.A. degree holder in Communication from the Mumbai University, Mehra says that she does not shy away from hard work, and does adequate research, pitch treatments if needed, and jam with creatives. A natural leader, Mehra is a source of motivation for her peers.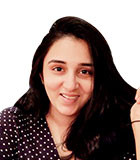 Shreya Arora
Founding Member & Creative, Talented Webco
After garthering considerable experience at Ogilvy & Dentsu Webchutney, Arora went on to become the founding member and creative at Talented Webco. At Talented Webco, Arora works with brands such as Google, Britannia, VICE, Bumble, Britannia, Tanishq, Swiggy, Cleartrip, Razorpay, and Youtube. The campaigns that she has worked on have spanned across different media, covering everything from traditional mainline work, to the latest in Digital innovation. She completed her studies from the reputed National Institute of Design, Ahmedabad, before attending TypeParis, a 6-week diploma course in type design, where she graduated with distinction. Her accomplishments include winning 12 Cannes Lions, including 3 grands prix, and a Titanium for cause led campaigns with VICE, Tanishq, and Swiggy. She considers one of the greatest highlights of her career to be her series of illustrations against victim blaming that became the topic for a research paper in America, eventually making its way into a Hayden McNeil textbook.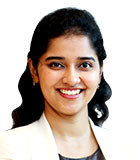 Sindhoora Ganesh
Manager- Strategy, VMLY&R India
A data-driven Digital marketing strategist who enjoys cooking and painting, she has close to three years of work experience and skillsets, which encompasses data-driven marketing, strategic thinking, crafting insights, and leading client presentations. She is responsible for growing the Colgate CRM account, post the implementation of a cohort driven strategy that she co-created to boost engagement and monetisation. She is now working with her department head to create a CRM playbook and case study on Colgate to showcase the strategies and impact it created. A natural artist, Ganesh likes to bring an element of creativity to her work. She believes that a creative mind helps in devising new approaches and developing fresh content ideas. She tries to find opportunities within the organisation across teams to contribute to client pitches, and had recently worked on a pitch with the CX team.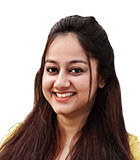 Sonam Upadhayay
Senior Manager Reservation Buying, GroupM Media
Sonam Upadhayay is a highly organised and self-motivated unique storyteller. She is someone who is well-versed with market research, Digital marketing tools & techniques, and possess excellence in creating brand awareness strategies. She started her career in a Digital marketing agency, working across fashion, apparel, footwear, and home decor brands. Gradually, she took up a performance marketing position based on the ROAS of the brands, and went from three clients to 14 brands. She has successfully built a robust team of five marketers, and as a passionate Digital marketer, has consistently delivered top-notch results giving 10x ROAS for brands. A big achievement for her was helping one of her clients get six times the growth during the Diwali period for the first time in 12 years. A jack of all trades, and a master of some, Upadhayay is currently working on some AI-based ideas to disrupt the market, and making a lasting impact.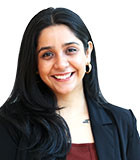 Soundarya Kakar
Growth and Strategy Lead, Wife
In the five years of her professional career, Soundarya Kakar has done it all – from marketing campaigns to social media, community building, and even production. She finally found her love in combining the art of storytelling and building relationships on a personal level to be able to drive a sale. At Wife, she leads Growth with a focus on driving business and revenue across the various teams, such as strategy, content, design, and video production. Kakar became Team Lead at the age of 21, Department Lead at the age of 23, and Growth-Business Lead by 25. Her willingness to take on tasks that nobody would touch, made her a driving force. She believes that selling is an art, and sales has become an avenue for her to understand human equations better, to provide genuine, creative solutions to business problems and to create long lasting relationships through mutual trust.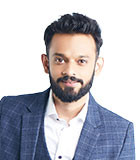 Vatsal Mukesh Rajgor
CEO, Digimaze Marketing Pvt. Ltd.
With over seven years of experience in the industry, Rajgor has developed a deep understanding of the Digital landscape and the latest trends and technologies that drive success. As the CEO of Digimaze, his focus is on building a culture of excellence, innovation, and collaboration. He finished his Master's Degree in International Business from Hult, Boston, Massachusetts, and went on to work with renowned clients, several of whom are part of the Fortune 500 companies list. Rajgor leads a team of over 100 employees in Mumbai, Pune, London, and Dubai. One of his greatest achievements has been increasing a client's online sales by 300% within six months through targeted marketing strategies and optimizing their Digital channels. He has also been instrumental in reviving a struggling brand, Julynight Wear by overhauling its digital marketing strategy, resulting in a 200% increase in website traffic.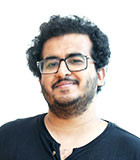 Vignesh Iyer
Creative Director, Leo Burnett India
Vignesh Iyer would like you to have a bit of everything – writer, chef, engineer, even a footballer, in order to find creative solutions for business problems. He began his advertising journey in 2014, and has worked with agencies like Creativeland Asia, FCB India, and Leo Burnett. Outside advertising, he has written screenplays for award-winning short-films, helped the Indian army detonate a boulder, and has trekked a glacier. He has represented the country and agency at the Adfest Young Lotus; won the Grand Prix – Social and Influencer at Spikes Asia for Oreo#BringBack2011; and won Gold – Creative Use of Data for MPL Billion Cheers Jersey; also, 1 Grande, 1 Gold, 2 Silver and 3 Bronze at Adfest for Oreo #BringBack2011, making it the most awarded Indian campaign. It is his belief that when good benchmarks are set today, the future generations get a better benchmark to aim at tomorrow.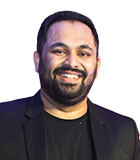 Yash Pise
Head of Business, Yuvaa Originals Pvt. Ltd.
Yash Pise lives by this quote from Casey Neistat – "If it is broken, fix it. If you don't like it, change it. And if you want something, take it. Don't complain about it. Do something about it." It is this drive that has led to him becoming the Head of Business at Yuvaa Originals. Pise believes in staying connected to the world in order to drive change and create a better future. He is passionate about promoting important social issues, particularly those related to gender equality and toxic masculinity. One of his proudest achievements is collaborating with RPG and IBM to make research reports that help create better workplaces. He has also worked with brands such as Amazon Prime, Netflix, Dharma, and Excel. Through his work at Yuvaa, he has been able to work on various projects in research, community building, and campaigns, by partnering with leading organizations. He is convinced that what sets him apart is the ability to adapt and thrive in a constantly evolving environment, particularly understanding the ever-changing patterns of the youth.