The word 'inclusivity' has only recently started to gain much deserved prominence. For years together, the idea of inclusion pirouetted around gender equality, and rightly so. However, even though uplifting of women remains a major focus area for most company policies with regard to inclusion, the premise of inclusivity today has gone way beyond that, to encompass people from all walks of life, including the LGBTQ community, across age groups, the differently abled, the underprivileged, people returning to the workforce post a break, et al. Let's take a look at how inclusivity runs in the veins of our industry.

THE ROAD TO DIVERSITY
Corporates in the media and advertising industry are at the forefront of a much bigger renaissance, and are moving beyond general stereotypes to imbibe the culture of inclusivity for all, by hiring candidates based solely on talent with no discrimination on basis of gender, age, physical status or orientation.
Publicis Groupe India follows a deliberate policy in favour of diversity and proved to be the yardstick of inclusion and equality with the hiring of five women for its 11-member Executive Council. The network also took the industry by storm when it released its #AllEqual campaign in 2019, which had its senior leadership in their cross-dressed avatars. It was tactfully synchronized with the peaking of the #MeToo movement, highlighting some of the real-time issues that women still face at the workplace, including pay parity. Speaking of the campaign, Anupriya Acharya, CEO, Publicis Groupe, South Asia says, "The campaign was done to point out that if anyone in the organisation had been born another gender, they would still have been equal in every way."
The campaign positively impacted the network's talent and recruitment drive, with more women applicants making it to 70% of its campus hires. "It significantly reduced our turnaround time for closure of open positions by 38.46% and also increased our average Glassdoor rating to 3.7 from 3.3 in the quarter prior to the campaign," Acharya explains.
Similarly, the Dentsu Aegis Network India follows common recruitment policies across all 23 brands housed by them. DAN also runs a special programme for its high potential female employees, through its Digital marketing agency iProspect, which has 'Women at iProspect' for women leaders and the 'Female Foundry', an outer body operating within the organization. Commenting on the leadership positions filled by women, Anand Bhadkamkar, CEO, Dentsu Aegis Network India says, "We have seven brand leaders, including Asha Suvarna, our CFO. All leaders under Dentsu X India are women. Our HR head in the region and second HR leader are both women." In addition to this, the network also has a women's council which allows senior female leaders in the business and women one level below across all businesses to take part in various initiatives.
THE SCENARIO TODAY
A few companies are still figuring out a plan of action to create a sustainable environment for inclusivity
Most companies are talking about gender only in the inclusivity context; some companies in the domain are still fairly male dominant, some have an equal representation of male and female
WHAT COMPANIES ARE DOING TO PROMOTE INCLUSIVITY
Recruiting all-women led teams in senior positions
Recruiting people with potential from fields which have nothing to do with the job role
Setting up women's councils and creating groups for female leaders
Giving an additional 6 months of work from home to women post maternity. Welcoming women in senior roles post maternity leave
Ensuring a good mix of resumes while hiring; going back to look for more candidates, if met by an all-male line-up
WHAT BRANDS ARE DOING TO CHAMPION CHANGE
Hiring and training hearing & speech impaired personnel and also coaching the entire company in sign language to make communication easier
Hiring the visually challenged in high-value roles like cyber-security
Announcing HR policies to cover LGBTQ employees; formulating sexual harassment policy for all genders. Including intolerant remarks on the LGBT+ community as sexual harassment; having gender-neutral washrooms
Conducting a 360-degree feedback programme for employees to get a view of their leadership capabilities
Rolling out campaigns that promote inclusivity as a message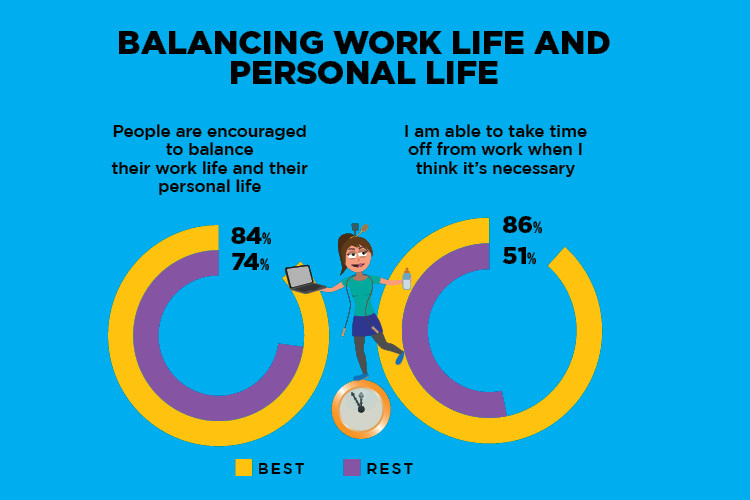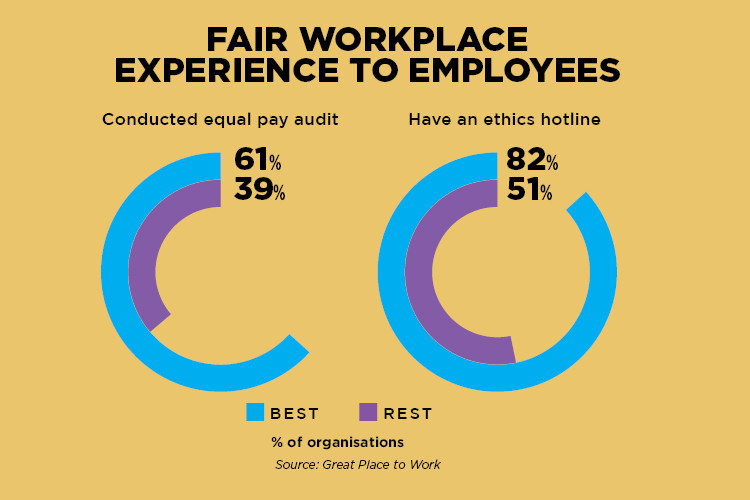 BBDO India, part of the Omnicom Media Group, has always kept its doors open to the "young, the different and ones with unique perspectives". Josy Paul, Chairman and Chief Creative Officer, BBDO India says, "Inclusion and diversity has been the reason for our work gaining popularity. We have women in leadership positions and we also host internal leadership programmes for budding women leaders." At a time when content marketing created ripples of impact through the narration of most social issues, BBDO India conceptualized ad campaigns like Ariel's #ShareTheLoad, Whisper's #TouchThePickle, Gillette's #WomenAgainstLazyStubble and All Out's #StandByToughMoms.

Yashaswini Samat, until recently Chairman & Managing Director, Grey Group India says, "At Grey group, right from hiring and through the life cycle of every employee, we keep an eye on gender diversity and other inclusiveness parameters, but above all, we stay true to experience, expertise and willingness that makes one an effective leader." Grey India, part of the WPP network, which has been included in Bloomberg's Gender Equality Index for the second consecutive year, has just as many women as men in its leadership team.
On the other hand, Madison World has 30% women in the Madison Exco, with 25% women at the next level. "I do believe that more than the actual numbers, it is about how individuals in an organization and in leadership deal with equality and diversity on a day-to-day basis," says Lara Balsara, Executive Director, Madison World.
Though one cannot overlook that fact that we are in a largely male-dominated society, a few companies have gone ahead and broken rules. Says Anju Kurien, Head of Talent, OMG India, "Women comprise 70% of OMG India's top leadership team and we also have a woman CFO. Both of our agency brands, OMD and PHD, are helmed by women, with their second-in-commands and market leads also featuring strong female representation." Women occupying senior positions at OMG also happen to be mothers, who have accelerated their careers post maternity leave.
Diversity is only possible if the thinking around flexibility is altered. Most corporates still penalise women for taking a break and continue to look at resumes from a linear perspective. Lowe Lintas, which is fairly male-dominated at senior levels, still has a mix of women who are moving up through the ranks and act as inspiration for younger women as they join the industry. On the other hand, Mullen Lintas, the second agency from the Lintas Group, is largely run by women leaders. "Our teams in PR and Activation have a good mix of men and women at all levels and our design specialists are run by an almost all-female team. We believe that taking a break to have and raise children is a very valuable experience, which can create better leaders," says Heather Gupta, Group HR Director, MullenLowe Lintas Group.
The agency also tries to ensure a good mix of resumes while hiring and goes back to look for more candidates, should it find an all-male line-up.
MediaCom India, on the other hand, is at a very nascent stage of understanding how to frame its diversity agenda in order to make business sense. "There are some key tenets we want to be cognizant of, as we put our plan to action in the ongoing year. Reinforcing the talent funnel, equality vs equity and finding the right partner are our key focus areas to create sustainable inclusivity," says Prianka Sharma, Talent Lead, MediaCom South Asia. Sharma is aware of the efforts that will be needed to put in, to reap the returns that diversity brings.
To some, the whole idea of diversity is part of the rule book, compelling companies to enforce laws for inclusivity. However, IPG Mediabrands India believes that it has been walking the talk with the release of two films working as a testimony of the company's progressive work culture. "IPG Mediabrands India is perhaps the country's only advertising network, which has 50% women representation in its executive council and we expressed our pride through a very special film which was written, scripted and made in-house featuring the women workforce of the network," says Savita Mathai, Group Chief Talent Officer, IPG Mediabrands India.
Not restricting itself to just one aspect of inclusivity, the network also created the country's first national anthem film featuring prominent members of the LGBTQIA community, by partnering with The Humsafar Trust to celebrate the decriminalization of Section 377. The film was played across PVR cinemas.
Much has been done in the Indian workspace to uplift the community and LGBT employees at Accenture can share their journeys on a virtual platform, and even answer questions from other people supporting the cause. Similarly, IBM hosted a pride walk at its Gurugram campus last year, where its employees and those from other organisations and the LGBT communities could participate.
DAN India, through its agency Dentsu Webchutney in Bangalore, lets people of all backgrounds intern for two months, and if good, absorbs them into the organization as employees, "We've had people, including peons and retired government officers apply for a job. Inclusivity for us also includes hiring people from any background who wishes to follow the craft of advertising," Bhadkamkar of DAN explains.
"Inclusion in its real sense is diversity and embraces every caste, language and religion. When a FedEx makes it possible for a ramp worker in the airport to become a Business Head, or when your hiring process does not hold your accented English against you without any evidence of it impacting your job performance, your organization is already practising inclusivity," says Prasenjit Bhattacharya, CEO, Great Place to Work, that conducts research on the characteristics of great workplaces.
BRANDS CHAMPIONING CHANGE
Let's take a look at the brands who have gone way beyond gender representation to showcase what inclusivity looks like in its truest sense, by practising its aspects within their own organizations.
In recent news, Tata Steel took to denouncing homophobia by flashing rainbows in the Indian corporate world, with its new HR policy announcement which enables its LGBTQ employees to disclose the identity of their partners and avail of all HR benefits admissible under the law. Breaking the taboo associated with children raised by same-sex partners, food delivery app Zomato announced an 'inclusive parental leave policy' which allows a 26-week paid leave to new parents, including couples of same sex, in case of adoption.
FMCG giant P&G, which globally has a representation of 140 nationalities, set up the GABLE network across the world for fostering workplace equality for the LGBT+ employees.
A reason why most women dread joining organizations which work in the wee hours, is the danger of sexual assault. Havells India formulated policies for this and has witnessed zero harassment cases in the last five years, winning the tag of 'Safe place to work' for women employees.
In a world which rightly focusses more on atrocities faced by women, Nielsen South Asia raised the bar with its sexual harassment policy which not only protects women, but also every other employee. The brand also follows a policy which forbids recruiters from finalizing a candidate without interviewing at least two women candidates. "Every single manager is required to go through a 'Breaking Bias' training and is provided with a 'Breaking Bias' toolkit before the assessment begins," says Nitya Bhalla, Diversity and Inclusion Lead, Nielsen South Asia.
The founder of KFC, Colonel Sanders, had a strong belief that everyone deserved a seat at the table. Driving this philosophy, KFC hired and trained the hearing and speech impaired personnel as a part of their team in their outlets, which presently is at number 250 across India. To make for smoother communication, the entire restaurant team is trained in sign language. Aman Lal, Chief People's Officer, KFC India says, "We believe that everyone has the potential to make a difference. It has always been our endeavour to have at least 60% of the restaurant's workforce as specially-abled."


Ensure that there are enough women at the top, as that's the biggest driver of change:
APURVA PUROHIT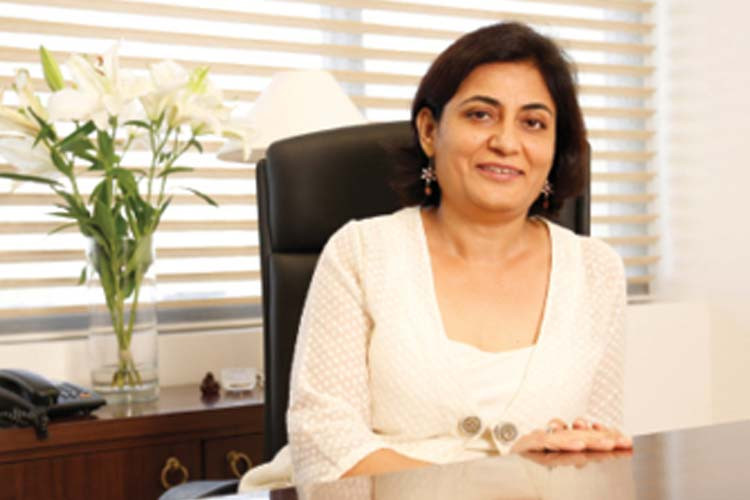 Great Place to Work studied about 747 organizations as part of its 'Best Workplace for Women-2019' survey. The eligibility criteria in order to be considered for this recognition included parameters such as women must form at least 10% of the workforce of the organization, minimum 70% of the women, and all employees must share a positive perception of the workplace, people practices and culture of organisations with regard to policies, practices, programmes, and day-to-day management. Around 360 organizations met the eligibility criteria, of which 4% (14 organizations), belonged to the Media & Entertainment industry. Out of them, only one organization, Music Broadcast Limited, made it to India's Best Workplaces for Women-2019, based on experience of women employees, gender parity and people practices specific for women employees in the organization. Here is what Apurva Purohit, President, Jagran Group and author of books such as 'Lady You are Not a Man' and 'Lady, You're the Boss' had to say on building an inclusive culture, specially around the area of gender diversity in the organization:
Tell us about the gender balance situation in your company and initiatives to empower women.
We have done everything that we can do for women. We give them flexi-timing. We have a creche at work, we have maternity leave. In the first two years, we take extra care of our women. To be fair, most organizations are doing that, but we do it genuinely, it's not a tick mark for us. The more important thing I have done here - which is why Radio City was voted among the best places to work for women - is ensure that there are enough women at the top, because that's the biggest driver of change. When you see role models at the top, you yourself feel empowered to achieve in that place. You feel this organization will allow women to grow. I made sure that at the top level, my diversity ratio is very high.
How can the industry move beyond just gender diversity to adopt inclusivity in a larger context?
First, you get the gender diversity right. Imagine, today it's a fact that 50% of the population is women and we are still calling it diversity. Women should not be 'diversity' any longer. If half the world is about diversity, that means the world is controlled by men. So, firstly that has to be taken care of, and we are very far away from it. But, while this conversation is happening, in the last 5-10 years I also see a lot of organizations that have started LGBT diversity or disabled diversity and cultural diversity, which I think is very good. As much inclusive as we can make our workplaces, the better it is for any industry.
(As told to Srabana Lahiri)
CAMPAIGNS THAT PROMOTE INCLUSIVITY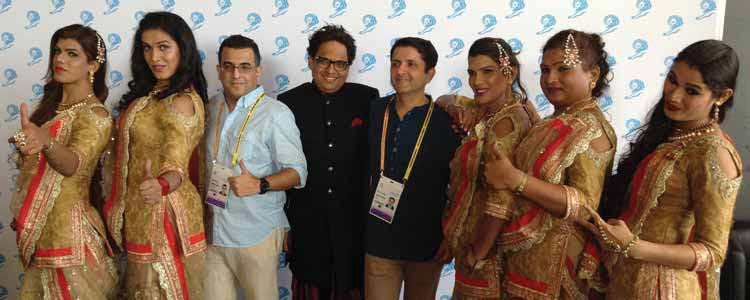 Ajay Mehta of Mindshare, music composer Shamir Tandon and Amin Lakhani of Mindshare with the Brooke Bond Red Label '6 Pack Band' at Cannes 2017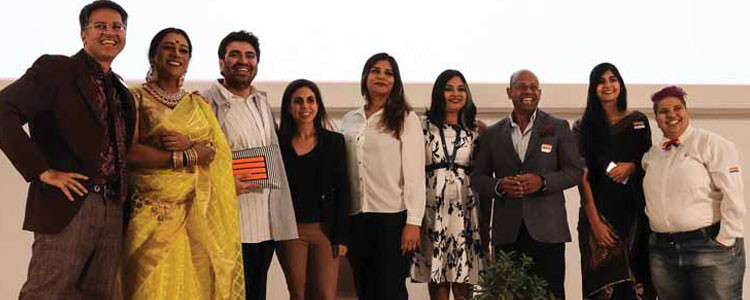 Launch of A Manifesto for Trans Inclusion at the Indian Workplace at the Godrej India Culture Lab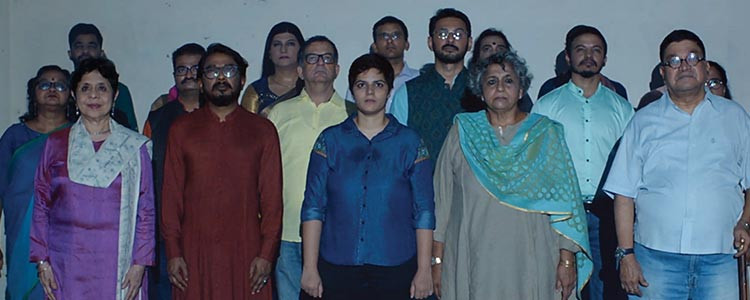 National Anthem film created by IPG Mediabrands India featuring people the LGBTQIA+community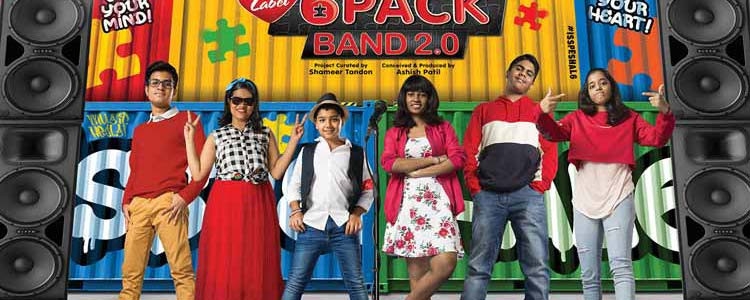 Brooke Bond Red Label's '6 Pack Band 2.0' featuring differently abled kids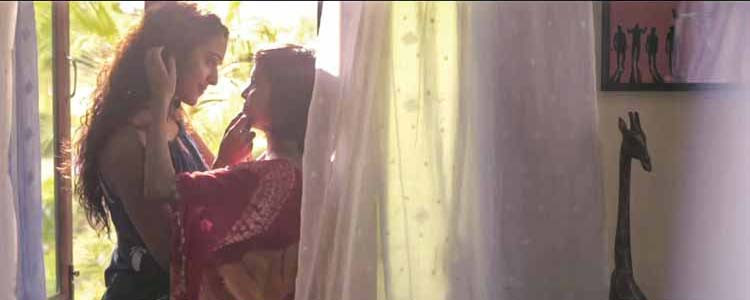 Anouk, Bold is Beautiful 'The visit' ad of 2015 (Featuring a lesbian couple)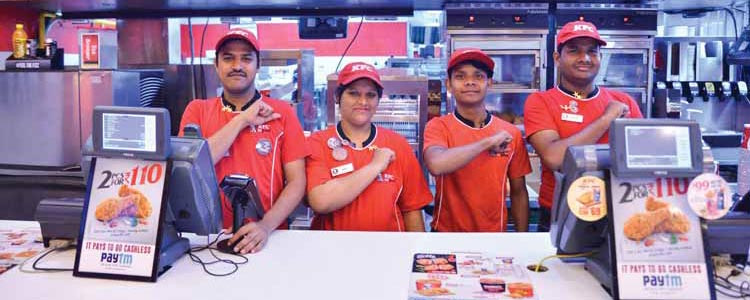 Hearing & Speech impaired staff at the KFC Vasant Kunj Restaurant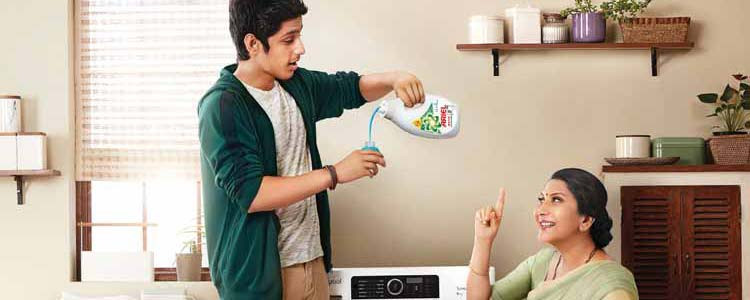 Ariel India's 2019 #SharetheLoad campaign relooking the way sons are raised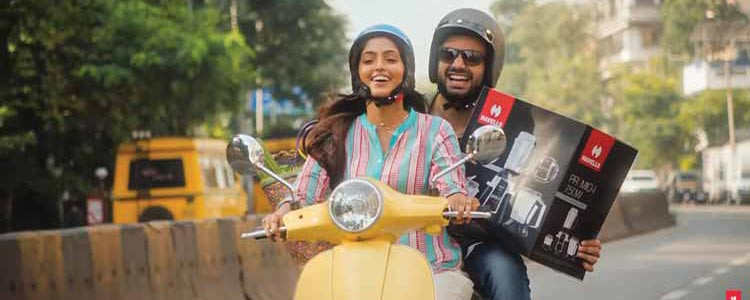 Havells India's 'Saath ki life Sukoon ki life' campaign of 2018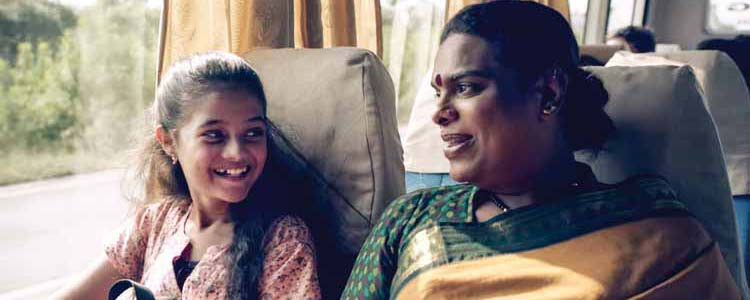 Vicks India's 2017 #TouchOfCare campaign, featuring transgender mother Gauri Sawant
Today, there are about 11 such shift managers at KFC, who joined as team members and have grown to the next level. "We continue to support and groom them, making them ready for the next roles of restaurant managers and further," Lal adds. Vodafone Idea hired Pranav Lal, a visually challenged cyber security expert, who can code fluently in computer languages. Meanwhile, Wipro focuses on creating a comprehensive framework and its hiring policy for the differently-abled is merit-based and not a part of the 'unidentified jobs'. This must be a reason why the company, along with Tech Mahindra, are among the only three Indian companies that have made it to the global Bloomberg GEI, along with Dr Reddy's Laboratories. Ameet Kumar Gupta, Whole Time Director, Havells India believes in the importance of inclusive leadership to harness the power of diverse teams. "Our leadership competency framework conducts 360-degree feedback and enables participants to get a view of their leadership capabilities," Gupta says.
P&G went on to set up one of the first manufacturing sites to hire and support women and also collaborated with the Government to receive approval for women to work across shifts, by provided special secure transport and onsite health and wellness programmes for them. "Through this deliberate effort, we were able to achieve 30% gender equality on the shop floor and became one of the first companies in India to double the number of women employees who were trained in handling material with a forklift. They were also imparted practical training on handling pellets, which helped build their confidence and set them up for success," says P M Srinivas, Head, Human Resources, P&G, Indian subcontinent.
For a company like Bacardi India, the culture of inclusivity and openness for all is deeply rooted in its culture, throughout the globe. Bacardi India currently has a female Director of Finance, Radhika Maheshwari, who has not been outsourced, but has been groomed internally to secure this position. "We treat each and every one with respect, irrespective of their gender, geography or generation," says Arijit Sengupta, Director, Human Resources, India & Neighbouring Countries, Bacardi. It's no surprise that Bacardi is the main sponsor for the 'NH7 Weekender', one of the largest and most inclusive music festivals in the country.
MEDIA COMPANIES COURT INCLUSION
"At ZEE, we highlight women who are icons of success across all functions and have maintained a culture built around equality which reflects across the organisation," says Animesh Kumar, Chief People Officer, Zee Entertainment Enterprises Limited.
Speaking of the new initiatives undertaken by SPNI as part of its commitment to inclusivity, Manu N Wadhwa, Chief Human Resource Officer, Sony Pictures Networks India says, "We now provide medical benefits and insurance coverage for declared LGBT+ partners, have common parental policies and are expanding the definitions of primary and secondary care-givers." The network now defines intolerant remarks on the LGBT+ community as sexual harassment. On the infrastructural front, all SPNI offices now feature gender-neutral washrooms. The network is certain of having a significant representation from women, PWDs and members from the LGBT+ community by 2025.
The contemporary Indian media, especially the English language news media in the country, has been the LGBTQ community's main ally since the 2009 Delhi High Court judgment on Section 377, leading up to the 2018 Supreme Court verdict.
"As of today, we have three people in key positions who hail from the LGBTQ community, but don't have anybody in the leadership level yet," says Anand Bhardwaj, Head, Human Resources, Pocket Aces. Going beyond the context of LGBTQ, Bhardwaj says, "We hired a differently abled person who spent two years with us when Filter Copy was launched."


WHAT CAN COMPANIES DO TO BE MORE INCLUSIVE?

Anupriya Acharya
CEO, Publicis Groupe,
South Asia
"Gender equality is important for workplaces also because it's linked to improved productivity and growth. Women must be represented fairly and equally, so as to perform better. It shapes the culture of an organisation and attracts the right kind of talent."



Sangeeta Pendurkar
CEO, Pantaloons,
Aditya Birla Group
"Women require a more conducive and supportive environment, especially during their milestone events. Organizations need to use these events to celebrate, versus a woman being worried about breaking the news of starting a family to her boss, for fear of not having a job once she's back. The diversity agenda has to be driven from the top."



Anju Kurien
Head of Talent, OMG India
"In this market in particular, you need to take into consideration layers of languages, a plethora of religions, castes, food preferences, state of origin, and many more potential differences in order to achieve a truly inclusive, non-discriminatory workplace."




Parmesh Shahani
Head, Godrej India
Culture Lab
"Brands and companies must commit to so much more. It is time that the Indian media and advertising industry looks inwards, without assuming that just because the law is decriminalized, things are hunky dory. It is time to walk the talk. Tapping into the inclusion game can make brands big money."



Yashaswini Samat
Grey Group India
"Our industry should be a microcosm of our real world to truly represent the push & pull of our culture through our insights and ideas. To deliver something truly famously effective, our industry must reflect the diversity of age, gender, wealth and mindsets that exists around us."




Josy Paul
Chairman and CCO,
BBDO India
"Inclusivity and diversity gives us a 360-degree view of the world. It allows us to look at a problem or opportunity in many different ways. In a sense, inclusivity is the technology of the heart, which allows us to see the emotional data in big data."



Nitya Bhalla
Diversity and Inclusion Lead, Nielsen South Asia
"To win in this personalized world, a brand should understand the different requirements that people from different backgrounds can have. If a company takes a 'one size fits all' approach, it is likely to miss out on potential customers and revenue. The organisation should be diverse from within, as a diverse company is 1.7 times more likely to be an innovation leader."



Prasenjit Bhattacharya
CEO, Great Place to Work
"When FedEx makes it possible for an airport ramp worker to become a Business Head, or when your hiring process doesn't hold your accented English against you without any evidence of it impacting your job performance, your organization is already practising inclusivity."



CAMPAIGNS ADVOCATING CHANGE
Brands can use their influence and power to drive societal change.
Airtel aired the 'Boss' TVC in 2014 which portrayed the capability of a woman in a senior role to strike a balance between her professional and personal life. It did break the stereotype about working women being incapable of holding senior roles and managing families together.
Similarly, in the same year, Titan Raga rolled out the campaign #HerLifeHerChoices, which had the protagonist break off her relationship for being asked to quit her job by her potential partner, who considered working professionally to be a man's job.
Havells India, with its various campaigns such as 'Hawa badlegi' in 2013 and its recent 'Saath ki life, Sukoon ki life' became a catalyst of change in capturing the changing gender stereotype roles. Commenting on it, Gupta of Havells India says, "We believe that a consumer not only buys a product from a brand, but also becomes a major contributor in their initiatives. Our extending innovative portfolio suggests that we are pioneers in converting the attitude of our consumers towards the changing times."
Challenging the conventional thinking of traditional mothers being ideal guardians, P&G narrated the story of a transgender mother Gauri Sawant, through the campaign #TouchOfCare for one of its brands 'Vicks'. Other campaigns from the FMCG giant include the Ariel #ShareTheLoad campaign which continues to spark conversations on gender stereotypes in society. The results from the campaign were evident after a study revealed that 79% of men considered household chores as the job of a woman. This number fell down to 52%, post the airing of the campaign.
Throwing light on the still hushed subject of menstruation, the company also came up with the 2015 Cannes Grand Prix winning campaign #TouchThePickle, for its brand Whisper, which aimed at eliminating the taboo around menstruation. "Nine out of 10 consumers have a more positive image of a brand which supports a social or environmental cause. 65% millennials find it unacceptable for a brand to be silent on important societal issues," P&G's Srinivas explains.
What better way to break the ice than 'chai pe charcha'? Playing on this, HUL's tea brand 'Brooke Bond Red Label' showcased its dedication towards inclusion, with a series of its ads shattering religious and mental health biases. The brand launched the 'Six Pack Band 2.0' which addressed the stigma concomitant with autism, by featuring differently abled children in musical videos showcasing their many different talents. The brand also launched India's first transgender band to uplift the community.
News publication TOI, through its 'Times Out & Proud Classifieds', dedicated a portion of the newspaper's classifieds page to the LGBTQ+ community, where ads could be placed for free for the first three months of the campaign which launched on May 17, 2019, the International Day Against Homophobia, Transphobia, and Biphobia.
Research by Kantar and Diageo into the top 150 Indian adverts across sectors, found that 29% showed outdated gender stereotypes or needed improvement in terms of gender portrayal.
"Merely doing an ad campaign is not a sign of inclusivity and brands and companies must commit to so much more. Likewise news media needs to continue to fight for the rights of LGBTQ citizens even after Section 377," says Parmesh Shahani, Head, Godrej India Culture Lab and author of the forthcoming book 'Queeristan – LGBTQ'. Godrej has also adopted a set of concrete steps in its Manifesto for Trans Inclusion in the Workplace, which other companies can practise.