This has clearly not been the best year for the creative industry in India, clocking one of its leanest years on the awards front at the Cannes Lions Festival 2019, with 18 metals, to the economic slowdown resulting in advertisers curbing spends which adversely hit the industry, to a first - a stand-off between an advertiser and agency that went to court over alleged plagiarism (it eventually resulted in a compromise between Ogilvy and Vivo) and so on. Yet the year 2019 has a number of reasons to be remembered.
Santosh Padhi, CCO and Founder, Taproot Dentsu, says, "The year 2019 saw the coming of age of Digital agencies in India. On TVCs and long format films, no great story-telling or experimental stuff is happening. Digitally, be it Autumn Grey or Webchutney, somewhere there seems to be a little edge, because they are experimenting. They are convincing their clients to try something new because Digital is such a wide platform, you can do anything and everything. Somehow, nuances around that medium are being explored well, whether it's Swiggy 'Voice of Hunger' or what Webchutney did with Uri, or the digital film that Autumn Grey did on voting."
Interestingly, if one were to compare, Digital agencies outperformed some of the large creative agencies at some of the biggest national and international award shows, be it Goafest or Cannes. Amit Akali, Founder and Chief Creative Officer, What's Your Problem, says, "A trend that has been witnessed not just in India but internationally too is creating a product that does justice to what the brand stands for and making that popular. The product really has been the new 'viral' like Microsoft 'Change the game', that's a product. In India, something similar happened with Cadbury Unity Bar where Cadbury created a new product which really was the starting point of a conversation. They actually brought that alive through beautiful advertising like a newspaper ad that actually has headlines in different languages from where the newspaper is being released, which I thought was fantastic."
It was also a year of purpose-led campaigns like Streedhan, Out and Proud, etc. For Rohit Ohri, CEO and Chairman, FCB India, the year 2019 saw brands becoming agents of social change. He says, "It is a great opportunity for brands to emerge as the voice of reason, sanity and show consumers the right directions, the way the socio-political environment has turned out to be, what conventionally used to be the agents of social change today are no longer the agents of social change. Thus brands can totally come in and make an impact. Over the past two years, we have seen how powerful it can be. It can truly make a difference in consumer preference and loyalty over a period of time."
A COUNTER VIEWPOINT
A counter view comes from Bobby Pawar, CCO and Chairman, Havas Group India who says, "The 'purpose' bandwagon is like a Mumbai local train at 9 am. Brands are hanging outside the window sill to get on to it. Some of it gets ridiculous, when the purpose has no connection with the brand's DNA or what it does. Connected story-telling is here. You can start a conversation on social media, take it a step further on broadcast, and continue it again on social media. In the age of thumb-stoppers you need smash mouth openings. If the story doesn't start with a bang, it will disappear with a whimper."
The year saw some fabulous ideas, mostly Digital, and brands were at their wittiest best on social media with Zomato taking the cake - be it the way it handled the Jabalpur row over religion of the delivery boy or its sarcastic tweet 'Kabhi Kabhi ghar ka khana bhi kha lena chahiye' which stoked several other brands to jump on to the 'sarcasm' bandwagon in no time.
However, Ajay Gahlaut, CCO & MD Publicis Worldwide India, says, "I am not being regressive or anything. But, I have not seen a great Digital campaign. While I agree that fantastic campaigns have been done digitally, using technology, bringing out the brand promise, brand benefit and brand character, I don't remember anything really outstanding. Having said that, the Uri campaign was good and so were some other campaigns made by Webchutney which won at Cannes. Digital campaigns are not so ubiquitous. Not everyone gets to see them because by their very nature, they are targeted. You end up seeing them only at award shows, sadly."
Meanwhile, long format films have been on the rise though creative heads argue that they are not going beyond showcasing relationships. As Santosh Padhi says, "Put 20 long format films together and interchange their logos, and you will see that they can easily work for one another."
So creative heads are saying that the industry today needs freshness and it is time to break the set format and not get trapped in one space.
Summing it up, Rahul Mathew, NCD, DDB Mudra says, "The year 2019 was the year of the really heavy and the very light. On one hand, brands went the purpose way, telling moving and inspiring stories or indulging in acts to make the society and world a better place. Some doing it better than the others. On the other hand, there were digital campaigns that were high on fun and engagement, but generic on brandedness. Again, some doing it better than the others."
THE TOP AD-MAKERS
Here are the adlanders who made people sing baar baar dekho for their creative campaigns in 2019, and the factors that made their ideas a blockbuster hit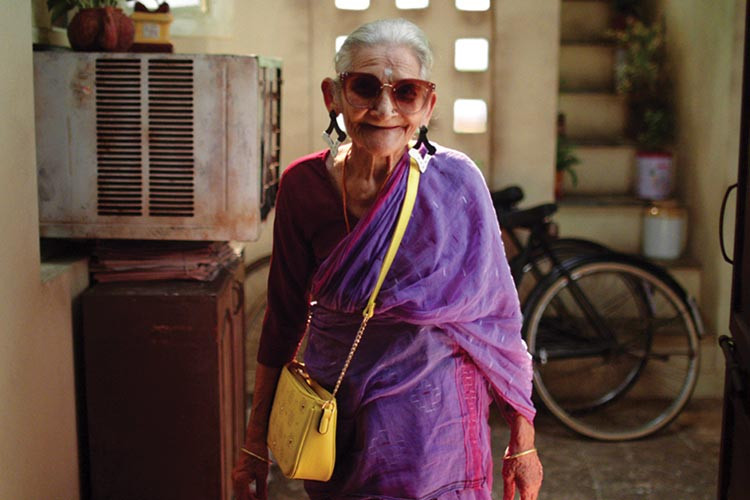 Agency: Ogilvy
Brand: Fevikwik
Campaign: Phenko Nahi Jodo is the quintessential Fevikwik advertising laden with quirky humour, building on product proposition beautifully once again
"Repair is a tough category and reasons or situations for repair are more challenging to create. The entire country has begun to move towards a 'use and discard' culture. Finding a take on 'repair' and asking people to repair more, is not easy. But we attempted this challenge again."
Piyush Pandey
CCO Worldwide and Executive Chairman India, Ogilvy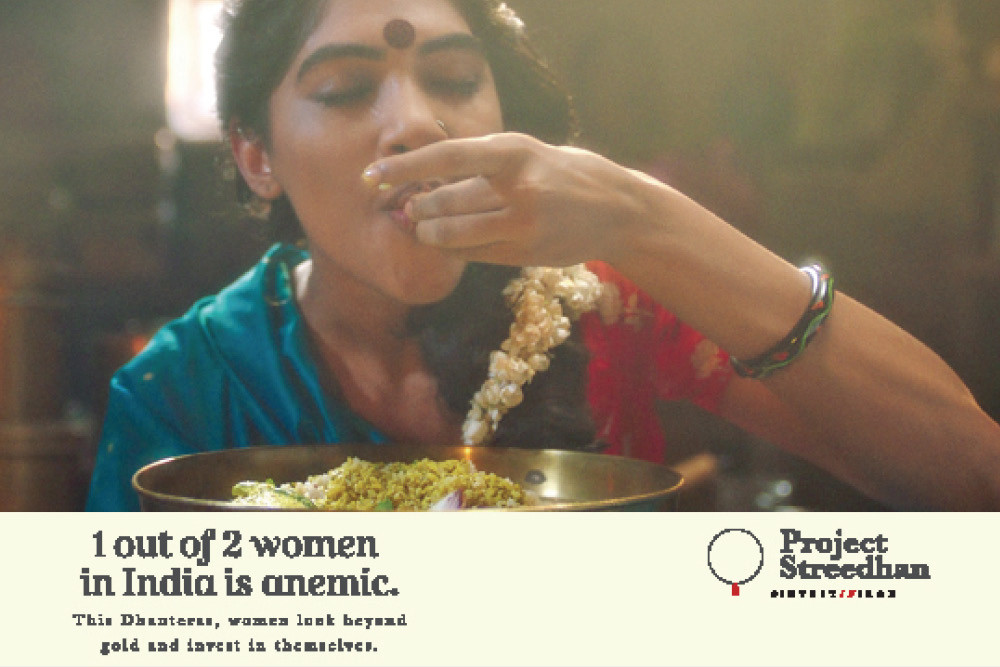 Agency: FCB Ulka
Brand: Dutch State Mines
Campaign: Project Streedhan suggests women invest in iron instead of buying gold
"In urban India, one out of two women are anaemic, but unfortunately these women don't often make it to the headlines. We wanted to bring anaemia into the foreground and tell women who are earning, who surf the Net, who are otherwise aware, that they have not registered this data. Unfortunately, the only time people care about a woman's nutrition is when she is pregnant. It makes people uncomfortable when a woman puts herself before others. This campaign thus also became a question of empowerment for us. So the idea of talking to them when the festival of gold was happening in the country became exciting. We knew we were going to do something on ground with the jewellers and also be present widely on the Internet to ensure that women register this anaemia awareness campaign any which way. We received a terrific response with so many women putting up their pictures with food, including celebrities. Even the government bodies noticed the campaign. I met Smriti Irani and she told me she remembered the campaign. We managed to build a connect with women across the country through Project Streedhan."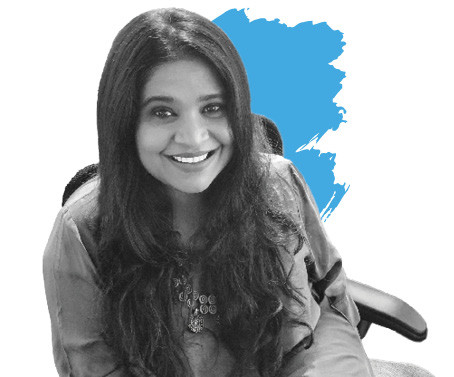 Swati Bhattacharya
Chief creative officer, FCB Ulka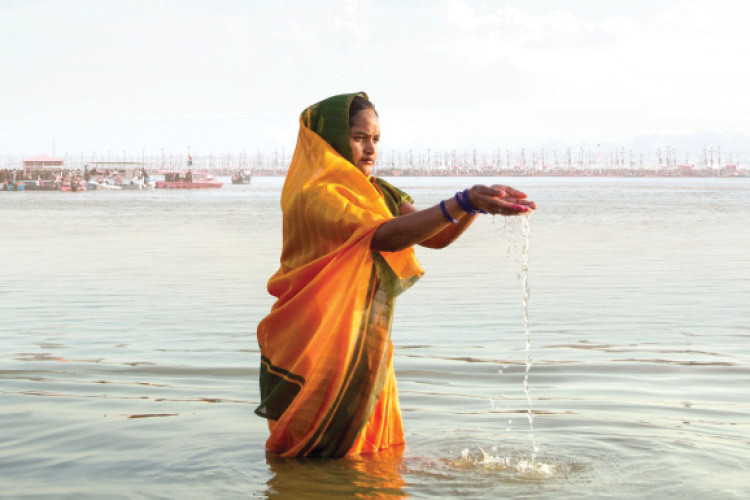 Agency: Ogilvy
Brand: Hamam
Campaign: Through the #GoSafeOutside campaign, waterproof sarees were gifted to women to uphold their dignity while taking a dip in the holy waters at the Kumbh Mela
"Hamam, a leading soap brand, wanted to actively engage with women at Kumbh Mela. We are proud to have created 'waterproof sarees', as part of the larger 'Go Safe Outside' initiative by Hamam. This innovation involved initial failures and help from lots of partners, starting from saree manufactures, chemical engineers and textile experts, because we wanted to make 'waterproof sarees' that are not just waterproof but affordable and fashionable too, so that when women wear it, they do not just feel safe, but also feel good."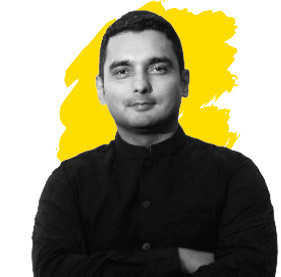 Sukesh Nayak
Chief Creative Officer, West, Ogilvy India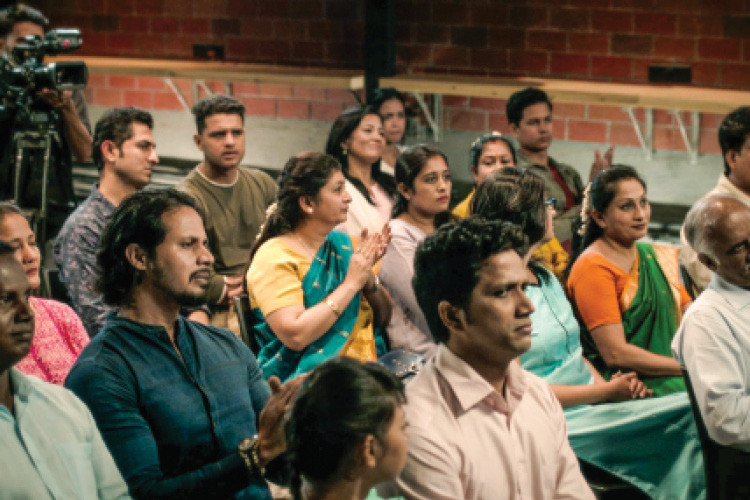 Agency: What's Your Problem
Brand: Dailyhunt
Campaign: #HarBhashaEqual highlights the in-built bias against our vernacular languages and hopes to achieve linguistic equality in the country
"We wanted to start a conversation or movement that intrinsically came from the Dailyhunt ethos of championing regional content. Probably because of our colonial hangover, India still judges people by the language they speak, especially if we are more comfortable conversing in a regional language. Most of us have either been guilty of this prejudice or have been subjected to it from others. Mihir Chitre, who came up with the idea, script and lyrics, created a beautiful social experiment that brought this behaviour to light, encouraging people to treat #HarBhashaEqual. Bauddhayan Mukherji and his team at Little Lamb Films took on the hard task of keeping the experiment and the process authentic. What was beautiful was that the conversation immediately caught on. We had influencers like Anand Mahindra and Mohanlal organically spreading the message."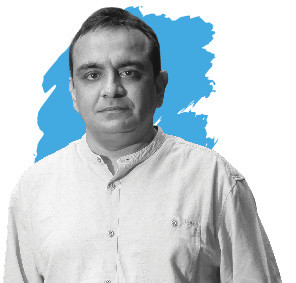 Amit Akali
Managing Partner and Creative Head, What's Your Problem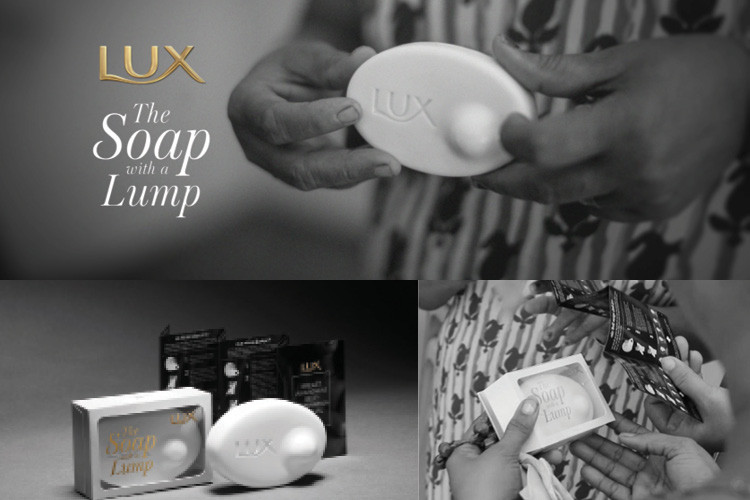 Agency: Wunderman Thompson
Brand: Lux
Campaign: Soap with a Lump, an innovation encourages women to examine their breasts in the shower, looking for any abnormality and thus detecting breast cancer early
"A human truth is what drives a simple idea, and this is amply evident in the 'Soap with a Lump'. A woman is alone in the shower when she is bathing, and this is an ideal moment to alert her to check her breasts for any abnormality. Breast cancer detected early can help save a life. The soap you use to bathe can help. Beauty is not one-dimensional but embraces everything that encourages a woman to take charge of her life and her body. It is this belief that encourages Lux to start a conversation that originates in the shower, but eventually becomes a rallying cry for women across the world."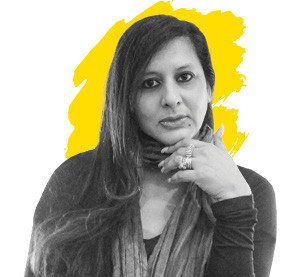 Tista Sen
Regional Creative Director, Wunderman Thompson, South Asia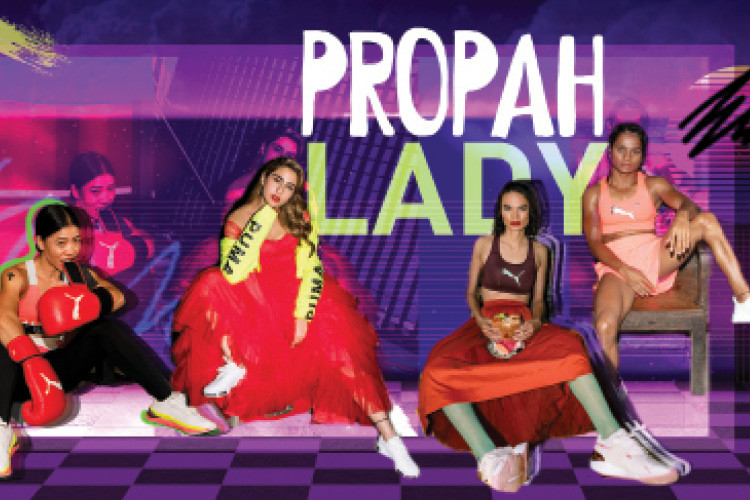 Agency: Digitas India
Brand: Puma
Campaign: Propah Lady counters the conventional idea of what makes women 'proper' and celebrates women who have carved their own path
"We had a clear objective for the campaign - Shift the narrative from empowering women, to celebration of the empowered woman. The ones who've taken ownership of their identity and their lives by redefining societal norms and dismantling stereotypes. Today, the definition of a 'proper' lady has changed from the old-school examples, to something far more liberating and contemporary. And it was time we changed the nomenclature and celebrated the thousands of 'pro-pah ladies' out there, who're re-writing the rules they live by, every day. In terms of execution and casting, we were careful to cast women achievers who live the ethos of the campaign. And the edgy execution style was intentionally done to reflect how women express themselves today, and the medium the campaign lived in. Of course, it helped that the teams involved - from the client, to the agency and production house – were chock-full of 'pro-pah' ladies, making the work a truly authentic representation of the empowered woman. The overwhelmingly positive response to the campaign has been hugely gratifying, and this is a message the brand will continue to champion going forward."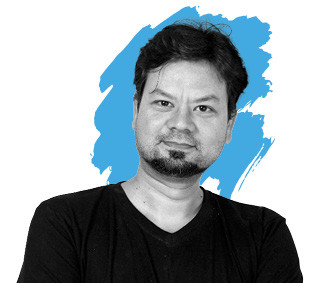 Mark McDonald
Executive Vice President and Head of Creative, Digitas India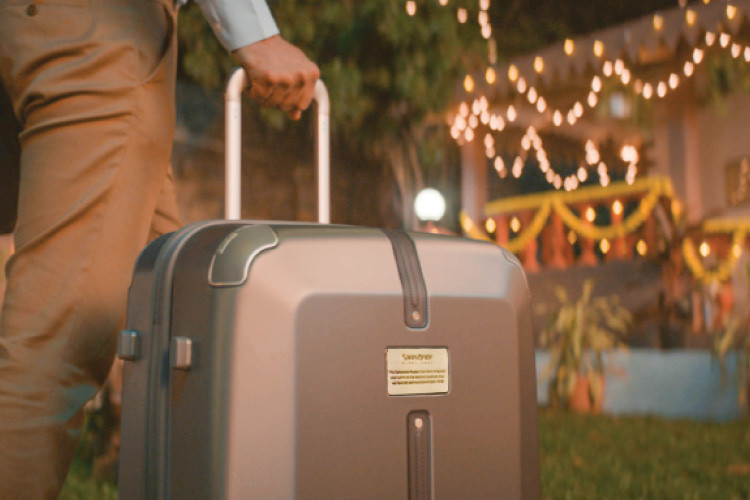 Agency: Autumn Grey
Brand: Samsonite
Campaign: #DiwaliKaSafar asks you to thank travel enablers across rail, road and air who get you back home for Diwali
"For Samsonite, our endeavour has always been to do meaningful communication that resonates with our audience. For this year's Diwali campaign, the insight we came up with was a universal truth that every traveller could resonate with. While so many of us travel back home to spend time with our family, we often fail to acknowledge the selfless service of all the travel enablers in our society. We wanted to take a moment to say 'thank you' to them for sacrificing their Diwali, so that we all could travel back home to our families and enjoy our favourite festival with our loved ones."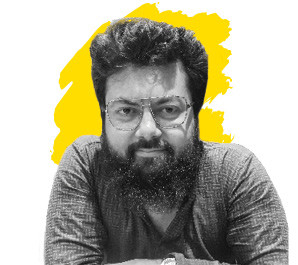 Bodh Deb
Vice President and Branch Head of Autumn Grey – Mumbai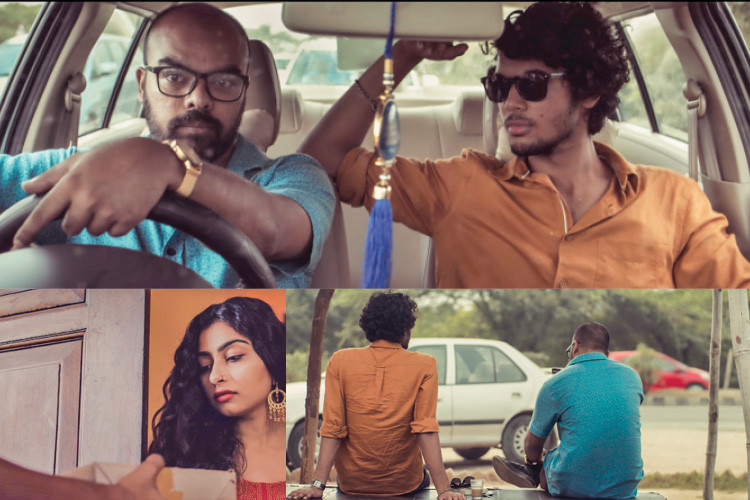 Agency: Taproot Dentsu
Brand: Harper Collins
Campaign: Parcel gets the idea of story-telling right for a brand which is a publisher of books, celebrating crime thrillers with a narrative that keeps you hooked till the end
"Harper Collins India publishes an eclectic mix of fiction. We did a film for them earlier, with the idea that while stories create books, books can also create stories. This was to mark their 25 years in India. This year, we wanted to do something to promote one of their genres. Ananth was keen on crime as it's one of the most watched, most read genres. The film has been special for several reasons. It put the spotlight on the power of the mind of a reader, how it escapes and creates its own visuals, ideas and conclusions. The idea was to draw attention to the power of a book by saluting the mind of its reader. The real power lies not with the author but with the reader. Ved symbolizes a voracious reader whose mind is racing to solve a murder mystery. Ali symbolizes an author who teases the mind of the reader constantly through this journey. Zareena plays a character within this journey. Atrangi Ideas, a wing of ESP Films, agreed to produce the film. There were a lot of challenges. But God helped all the way. The response is really overwhelming. I didn't anticipate so much love. It feels good."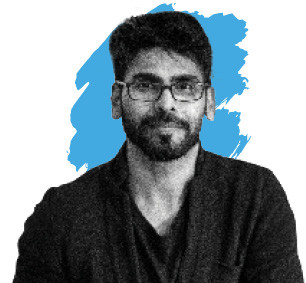 Titus Upputuru
Creative Head, Taproot Dentsu Gurgaon & National Creative Director, Dentsu One, India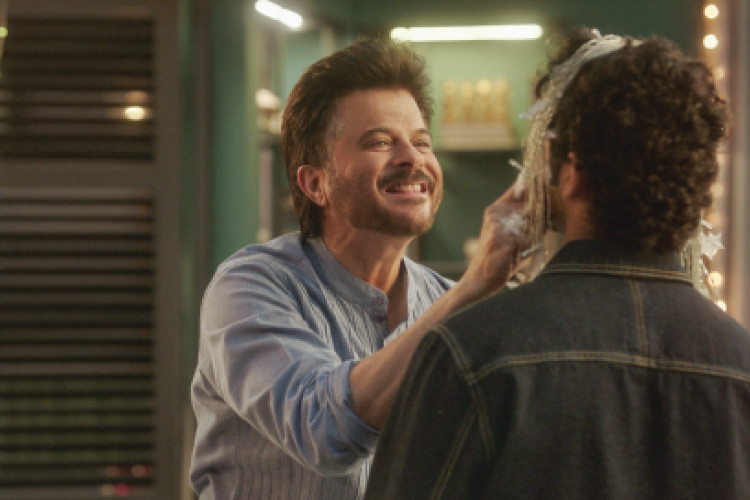 Agency: Leo Burnett
Brand: Spotify
Campaign: Sunte Ja brings back the joy of watching a good old TV spot with a casting that couldn't be more refreshing with Anil Kapoor in the lead
"The brief was to establish Spotify's wide library as well as their collection of latest music. A father-son duo playing the one-upmanship game using music was the starting point of this campaign. The idea of casting Anil Kapoor and Ishan Khattar took the execution to another level. We pushed the characterisation and humour, to deliver Spotify's 'Sunte Ja' campaign. My experience of working on the campaign is best expressed in a single word - Jhakaas!"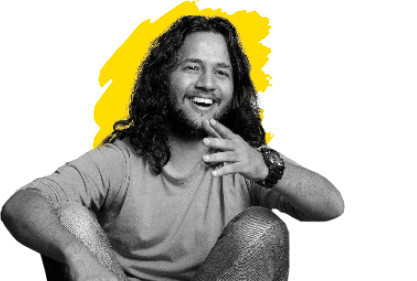 Vikram Pandey (Spiky)
National Creative Director, Leo Burnett India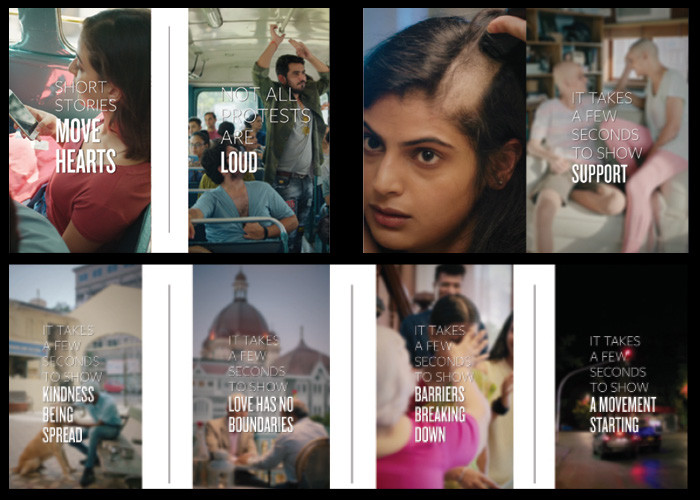 Agency: Wunderman Thompson
Brand: Facebook
Campaign: Thumbstoppers aimed at transforming story-telling for mobile advertising, i.e., making videos that tell a story in less than 10 seconds
"Thumbstoppers upturned every convention about how we approach ad films. Extremely short plotlines, deceptive simplicity, even how you frame the shots. And it's all about just one magic moment. They're challenging, but they're brilliant and so, so engaging. The way these went viral is just phenomenal."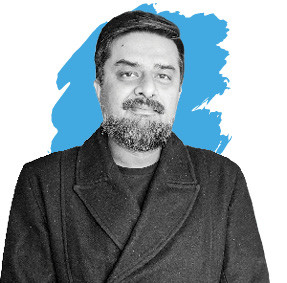 Siddharth Prasad
Vice President & Executive Creative Director, Wunderman Thompson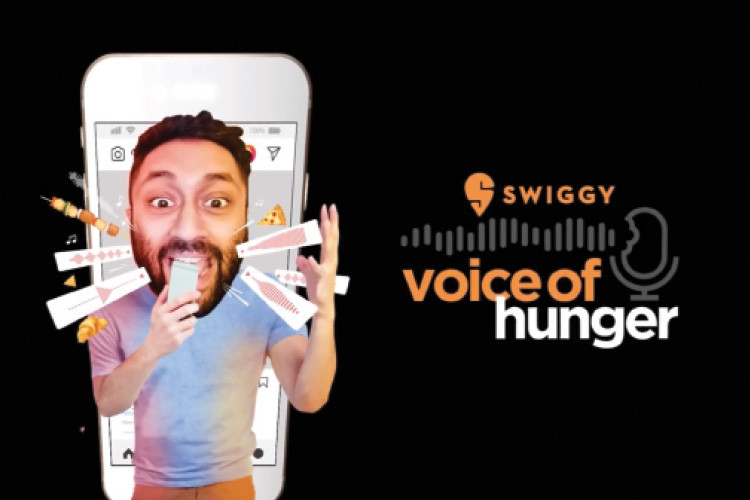 Agency: Dentsu Webchutnney
Brand: Swiggy
Campaign: Voice of Hunger urged people to recreate shape of food items like a fish, kebab, etc., using Instagram voice notes
"Social excellence has always been a moral compass and an 'always-on' brief when creating for Swiggy on the web. Voice of Hunger married that ambition with a technology hack on one of Instagram's most recently launched features - Voice Notes- to create an experience that was both exciting to participate in or simply just 'watch someone' participate in. A campaign like Voice of Hunger is a gateway idea. While it's objectively successful, it has also illustrated the possibilities when more Indian brands open themselves up to social excellence as a marketing priority, and that is a pretty fulfilling feeling for the people behind the work."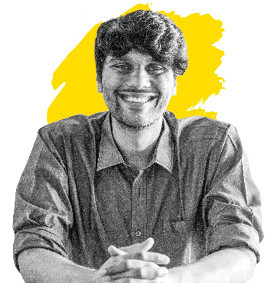 P G Aditiya
Executive Creative Director, Dentsu Webchutney
THE FAVOURITES
Top creative heads pick the ads that appealed the most to them this year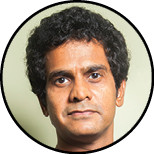 "Digital as a medium has so many exciting things to do, I don't think we have explored even 10% of the crazy potential explored across the world on Digital. But, having said that, the Uri film on piracy made by Dentsu Webchutney is my favourite and similarly the Swiggy - Voice of Hunger campaign. Also the digital videos which Autumn Grey has been doing for Samsonite are good. I liked the one on election about a small town boy who travels back to his city to vote."
Santosh Padhi
CCO and Founder, Taproot Dentsu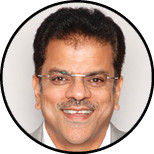 "2019 was the year of brands becoming agents of social change like our campaign Project Streedhan #InvestInIron, a CSR initiative by the Dutch health-based MNC, DSM Nutritional Products. Other campaigns that really stood out for me are 'Lux- Soap with a Lump' and 'Cadbury Unity Bar', they were really good pieces of work."
Rohit Ohri
CEO and Chairman, FCB India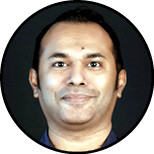 "The first one is the Roff 'Mental Hospital' ad. In this age of tear-jerkers, this piece of work brought back the hearty laugh. You could say it's nothing but a product window, and yet it's everything but a product window. It's as mad as the setting. Then there is Hotstar 'Superheroes' – shamelessly picking one of our own. But at a time when we are generously sacrificing craft at the altar of fast and cheap, this is a great example of what you can achieve by just focusing on craft - great script, tight writing, painfully art directed, fantastic casting and brilliant direction."
Rahul Mathew
NCD, DDB Mudra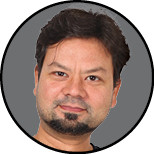 "One is Racold – How India types – very clever! Tackled a genuine problem with a cracker of an insight and a delivery mechanism that was perfect for the platform, and the brand… the kind of work I'd like to see more of. Then there is Project Streedhan, Swiggy Voice of Hunger and Propah Lady for Puma, Jeep's Under The Hood campaign and 'Ask Nestle' where an ecosystem around child nutrition was built, along with India's first AI enabled voice assistant NINA – an assistant that guides you through every step of your child's nutrition."
Mark McDonald
Executive Vice President and Head of Creative, Digitas India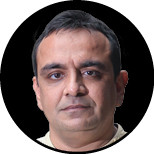 "One of the campaigns I loved is the Spotify campaign featuring Anil Kapoor. I love the fact that they took Kapoor and also the way they used him. Honestly, bringing the actor to star in an ad was fun, fresh and nicely done. It was also interesting casting to have with Ishan Khattar. And yet one can say that it showed the features of the product well, so it was the power of good old advertising with something interesting which worked for me."
Amit Akali
Founder and Chief Creative Officer, What's Your Problem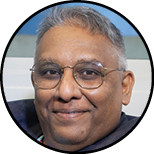 My favourite ad from this year is the Fevicol Sofa ad which celebrated 60 years of operations for the brand.
Bobby Pawar
CCO and Chairman, Havas Group India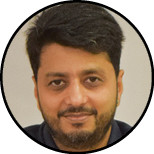 "In the digital world, I liked 'Voice of Hunger' for Swiggy by Dentsu Webchutney. In the mainstream ads, I liked the Coca Cola campaign featuring Ranbir Kapoor and Paresh Rawal, which got very good feedback from across the industry and outside too. Then there is the recent Britannia ad featuring Deepika Padukone. Also two Maggi ads – one where the mother is teaching her son to cook Maggi before he goes to the hostel and second the Juhi Chawla ad on making ordinary things extraordinary."
Ashish Chakravarty
Executive Director, and Head of Creative, India. Mccann Worldgroup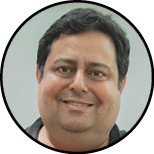 "I like Fevicol, the sofa commercial. It's a very engaging piece of work and beautifully written too. The lyrics of the song are fantastic and the craft of the commercial is excellent. It's an outstanding kind of work which we haven't seen for a while in the industry. Then there was this digital film we did for MXPlayer for the election which was damn good. It was called 'Duniya ki sabse badi nautanki,' which was one of my favourite pieces of work this year."
Ajay Gahlaut
CCO & MD Publicis Worldwide India


COURTING CONTROVERSY: Ads that kicked up a storm

Cadbury- Unity Bar
Agency: Ogilvy
It was India's first chocolate with dark, blended, milk and white chocolate all under one wrap, made to celebrate India and its people. But the bar which was made to promote diversity, ended up being called out for 'trivializing racism'. One of the many comments widely shared on social media mocked the brand for putting the white chocolate on top and also questioned why the colours are segregated, if showing unity was the idea.

Surf Excel – Rang Laaye Sang
Agency: Lowe Lintas
This campaign by Surf Excel was aired around the time of the festival of Holi, promoting Hindu-Muslim harmony. The girl was shown protecting her Muslim friend, who had to go to a nearby mosque for prayers, from the Holi colours. But soon after being shared on the HUL Twitter handle, the ad started receiving adverse comments saying it hurt sentiments of Hindus and portrayed the festival in bad light. Some even objected to Holi colours being portrayed as 'Daag' by the brand.

Mauka Mauka – Star Sports
Agency: Ogilvy
Star Sports first launched the Mauka Mauka ad during the 2015 ICC World Cup to promote the India vs. Pakistan match, which became a raging hit. But the one launched earlier this year with a Father's Day twist around the time India was to play Pakistan wasn't that lucky. Many users on social media platforms expressed their displeasure over 'its tone which goes against the spirit of the game, its jingoistic sentiment which made fun of two countries which have split from India'.

Veet for Men #FindYourSexy
Agency: Havas India
Veet entered the male body grooming category in India with the launch of Veet Men Hair Removal Cream. The film encourages men to take charge of what looks and feels sexy on them by introducing a tool that makes it easier for them to experiment with body hair. However, the ad courted controversy with Kartik Aryan and the ad makers being accused of using Photoshop to show fake abs, and also promoting toxic masculinity by calling hairless men sexy and hairy men as 'ganda'.