BRAND: SWIGGY
GHAR KA KHANNA, SAATH MAIN THODA SWIGGY
CREDITS

AGENCY: LOWE LINTAS
CREATIVE TEAM: SAGAR KAPOOR, ROMEL JOSEPH, NAINAA RAJPAL, PRANAV KARNAD
DIRECTOR: ABHINAV PRATIMAN
PRODUCTION HOUSE: EARLY MAN FILM
AGENCY

As Indians, we all love home-made food. That said, there are myriad combinations and add-ons to our dishes that can enhance the overall meal experience. That's where Swiggy comes in. To order that one extra delight. As always, we have ensured we have a slice of life food moments that are relatable yet nuanced.
SAGAR KAPOOR
Chief Creative Officer, Lowe Lintas
CLIENT

The 'Ghar ka Khaana, Saath Mein Thoda Swiggy!', campaign is all about celebrating your meals with your family while adding the Swiggy touch with an extra something- be it an extra dish, side dish or desserts. It is a perfect vehicle to blend an age-old tradition with new ones.
SRIVATS TS
VP Marketing, Swiggy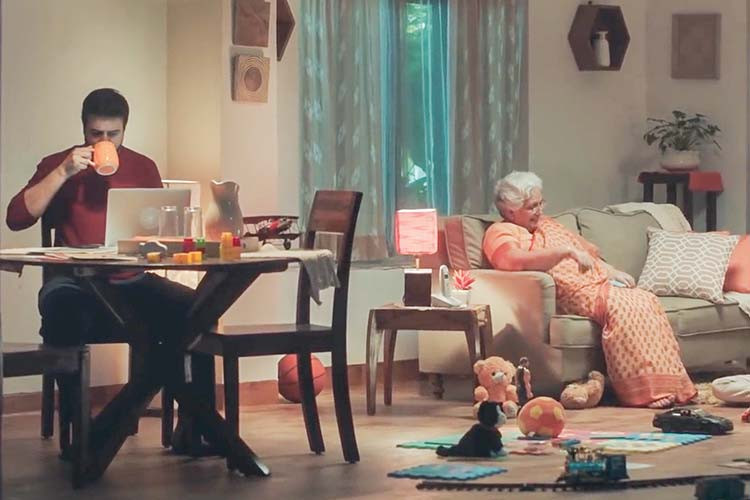 BRAND: ICICI LOMBARD
DON'T DRINK AND DRIVE
CREDITS
AGENCY: VISCOMM
SCRIPT: DEVASHREE DESAI
CREATIVE HEAD: AJAY CHAVAN
DIRECTOR: DEEPAK THOMAS
DOP: LINESH DESAI
PRODUCTION DESIGNER: AARTI RAMCHANDRAN
AGENCY

While it is an exciting creative challenge to do justice to a social cause based campaign such as this one; we delivered the difference by staying away from preaching and giving the audience a larger purpose to connect with. Our film attempts to raise awareness on the subject of 'Drinking and Driving' in a more subtle yet striking manner.
DEVASHREE DESAI
Associate Creative Director, VISCOMM 360 Communications Pvt. Ltd.


CLIENT

It is extremely important to alert consumers on the risks associated with drunk driving, which has historically seen a surge during New Year's Eve. Our latest campaign, conveys the 'Don't drink and drive' message in an emotional, yet hard hitting manner, harnessing a critical insight about children who are deeply influenced by our action and who in fact mirror our acts in their daily life.
SANJEEV MANTRI
Executive Director, ICICI Lombard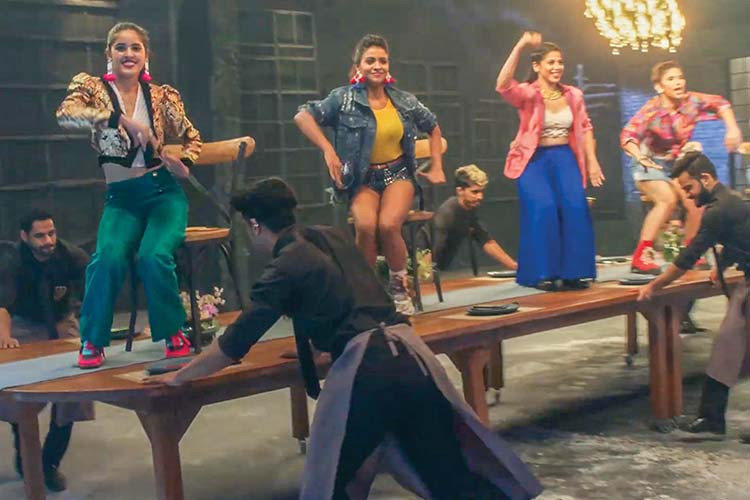 BRAND: NETSURF NETWORK
EXOTICALLY INDIAN
CREDITS
AGENCY: MAKANI CREATIVES PVT LTD.
CREATIVE DIRECTOR: SACHIN PADVE
MUSIC DIRECTOR: MICHAEL MCCLEARY
AGENCY

The idea was to position Rang De as a brand that helps you embrace yourself. Without letting go of the fact that we're talking about different individuals, their different skin tones, their beliefs, tastes and their individualistic sense of fashion. Something that, I believe, we have managed to capture perfectly in the entire campaign, including print and film.
SACHIN PADAVE
Creative Director, Makani Creatives
CLIENT

The Rang Dé film has a very contemporary look and feel and realistically depicts the way the women of today wear their make-up. The film conveys that make up is not just meant for special occasions any more but forms an integral part of their daily routine of looking and feeling good.
SUJIT JAIN
Founder and CEO of Netsurf Network


BRAND: KOTAK LIFE
#POORAPLAN
CREDITS
REGIONAL CREATIVE DIRECTOR: TISTA SEN
CREATIVE TEAM: PRIYA PARDIWALLA, STEVE MATHIAS, VINAYAK GAIKWAD, MANASH PARUI, RAHUL CHANDWANI, DATTAPRASAD MESTRY, ASHOK SALUNKE
DIRECTOR: RAJESH SAATHI
PRODUCTION HOUSE: KEROSENE FILMS
AGENCY

Until now, Life insurance as we know it is actually 'After Life' insurance. The category is built on taking care of your loved ones, after you're gone. But what happens if you're critically ill or suffer an accident that leaves you disabled. We decided to shake up the category and call any insurance plan that doesn't cover every eventuality as 'Aadha Insurance'.
STEVE PRIYA
Executive Creative Director at Wunderman Thompson
CLIENT

Life insurance is usually purchased to save tax & to help family tide over an unpredictable death. But what happens in case of a serious illness or disability? Kotak Life's #PooraPlan completes the incomplete by going beyond the conventional coverage and providing added benefits that cover disabilities and critical illness.
SUBHASIS GHOSH
Marketing & Group Insurance,
Kotak Mahindra Life Insurance Company Ltd