It's the small joys of life that get us going a lot of times - finding a ten rupee note in your freshly washed and ironed paired of jeans, bumping into an old friend or even a little bit extra with your recharge. 'Sabka time aa gaya' captures that moment of joy in our everyday lives and has an infectious quality to it.
HEMANT SHRINGY
CCO, BBDO Mumbai

Extra always delights. With Brand Idea's 'Har Recharge pe Extra' promotion we aim to create delight for all our prepaid customers. We hope that India will dance away to the catchy jingle of #SabkaTimeAagaya with every recharge.
SUNITA BANGARD
President – Marketing & National Brand Head- Idea, Vodafone Idea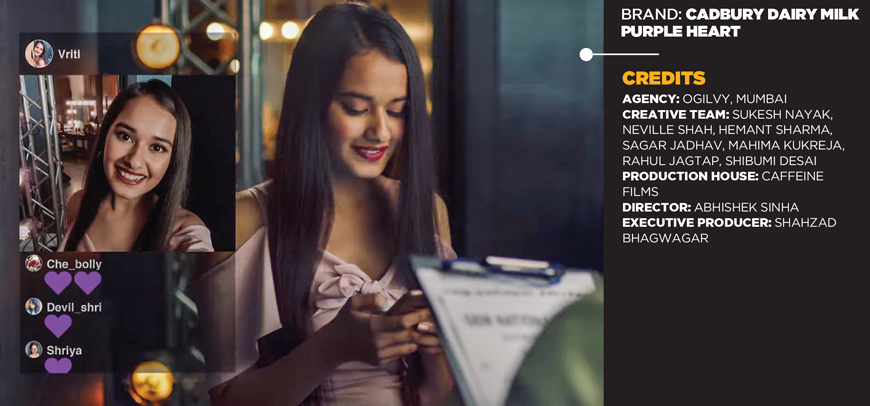 Today while online/social media has become the youth's hangout place, it is also a place where they face a lot of harassment and bullying. Cadbury Dairy Milk, with its proposition of Kuch Achha Ho Jaaye, Kuch Meetha Ho Jaaye, decided to act on this by arming the youth with a simple weapon to silence the bully - a purple heart emoji.
PRAKASH NAIR
Executive Vice President, Ogilvy India

Cyber-bullying is something which affects everyone especially young people as they feel isolated and depressed when they are exposed to it. The #Heartthehate Campaign builds on a very simple insight that when friends post something as simple as a purple heart in response to the trolls, young people feel less isolated and hence the impact of online bullying is reduced.
ANIL VISWANATHAN
Director – Marketing (Chocolates), Mondelez India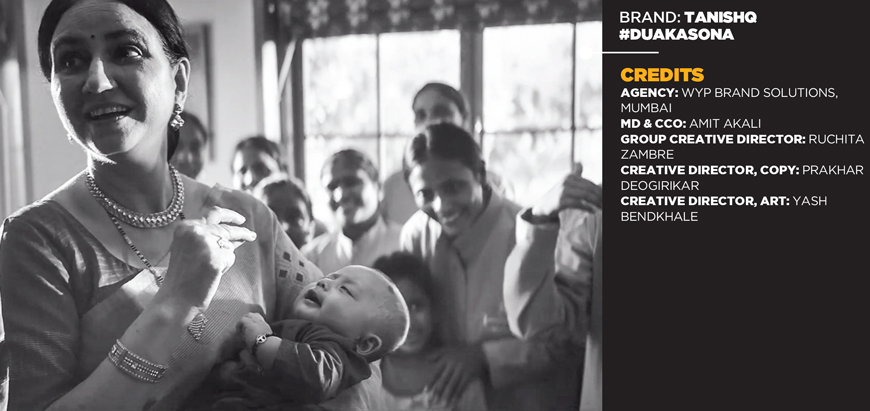 When we got the opportunity to bring alive everything the brand does, we went about it the classical way - speaking to the Karigars, meeting the women they had empowered through their NGOs, witnessing their initiatives implemented for recycling water and using renewable energy, trying to understand the magnitude of what the brand did other than just make jewellery.
AMIT AKALI
MD & CCO, WYP Brand Solutions

The campaign 'Dua Ka Sona' is an attempt to highlight Tanishq's relentless commitment to various entities– environment, karigars, women and girl child. Being in Indian market for over two decades and serving millions of customers, through this campaign we wanted to bring alive the blessings and love that is reflected in our jewellery by all the beautiful hands it touches.
DEEPIKA TEWARI
Associate Vice President – Marketing, Jewellery Division at Titan Company Limited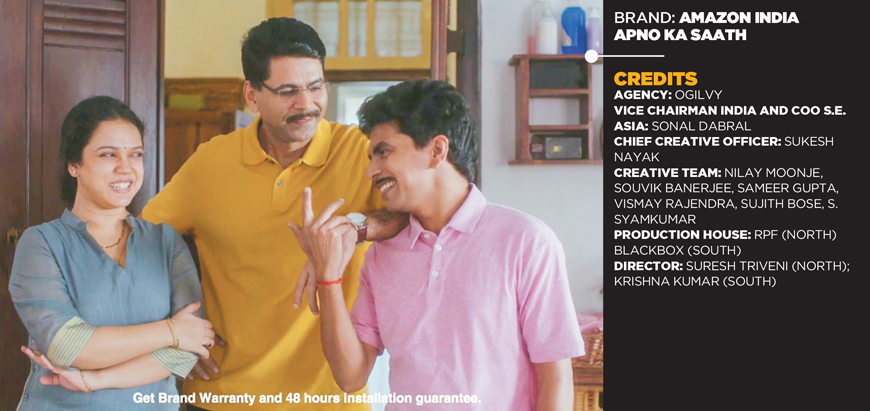 The objective of the second phase is to add an extra dimension to the promise made in the 'Apno ka Saath' campaign which ran previously. We continue with the three characters - the brothers and the bhabhi but focus on delivering the message that when you buy products, Amazon also has your back - be it through brand warranty, installation guaranty or easy returns.
N RAM MOORTHI
President-Ogilvy Group Companies, South

Be it conversations around food or the weather, with our 'Apno ka Saath' campaign, we have tried to weave in stories that every household in India can relate to. It is always heart-warming to see the small joys of convenience & comfort being brought to you by someone you trust. With over 17 crore products, Amazon.in is able to meet all these needs, from daily essentials to large appliances and more.
RAVI DESAI
Director Mass & Brand Marketing, Amazon India