With an aim to encourage individuals to connect with each other during these emotionally draining times, Ageas Federal Life Insurance has launched its new campaign, #BasEkCall film featuring brand ambassador, Sachin Tendulkar. Karthik Raman, CMO and Head of Products, Ageas Federal LI talks about the brand's latest campaign, new plans for customers and the evolution of the insurance sector during the pandemic
Q] Tell us about Ageas Federal LI's new campaign – #BasEkCall. What was the prime objective behind it?
Bas Ek Call is basically a campaign that was born out of the fact that a lot of people are stuck at home, through the unfortunate pandemic. It is certainly affecting the mental health of a lot of people and has been a challenging phase. For those with COVID, you don't have the opportunity to meet or interact with your own family in person. The people who have perhaps been most affected are seniors and elders in the family. Our brand ambassador Sachin Tendulkar also went through this when he suffered with COVID, and when we discussed this whole idea, he absolutely loved it. He told us about how he was isolated for 21 days but was also in touch with his family, friends and loved ones. And that helped him get over the 21 days. So the whole idea was more human than a brand point of view. The objective was to focus on the need for human connections at this time, and that was how the entire campaign came into being.
Q] What marketing mix and budget have you allocated towards the campaign?
In today's world, considering that there are a lot of restrictions in terms of the movement around, we have felt that traditional mediums of marketing may not give us the kind of desired results that we want. Therefore, we decided that we will work in the digital space to talk about the brand as this gives us the flexibility of reaching our target audience. You can really target the city, particular age group, you can zero in on what you want and that's what digital offers. That's the power of digital. And that is a medium that we will adopt to run the entire campaign, to reach the maximum audience that we can by using this medium, and work on that. So we are going with selective and tactical positioning on various websites, digital platforms and social media. We are investing close to Rs 60 lakh on the campaign and will build the campaign on Digital primarily.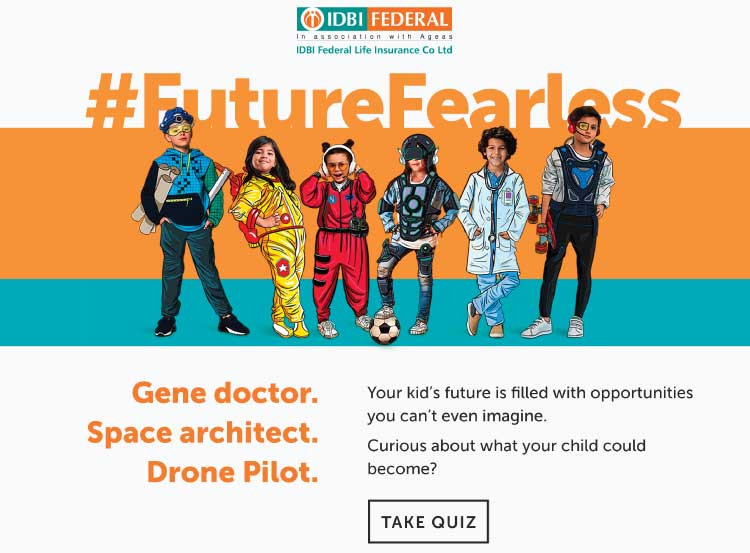 Q] Ageas Federal LI has also rolled out a campaign - #FutureFearless a few months back. How is this campaign different from #BasEkCall?
Future Fearless and Bass Ek Call are very different in terms of the messaging as a campaign. Future Fearless talks about focusing on young parents and their kids who are under the age of 10. The campaign aims to tell these parents that their kids today are very bold in terms of their thought processes, how they look at the future and how they see opportunity even in problems. For example, one of the children in the campaign says we will use garbage to make roads and another one says that we will take water from the atmosphere, and somebody says we will use carbon or biogas to create fuel and so on and so forth. So, it talks about the child and their mindset, how the children of today are fearless about the future. So the Future Fearless campaign basically tells the parents that your child is fearless, and to support your child's fearlessness, you need to be prepared financially. The objective is to tell parents to support their child's fearless dreams by ensuring financial preparedness.
Q] How has the insurance sector transitioned and evolved through the pandemic?
Earlier, there was a slight negative tone attached to insurance. However, now people have understood that there is great uncertainty in life, especially in today's times.
None of us expected the pandemic to come – and when it did come last year in March, we all thought that we'll be back to normal by April. More than a year has gone by, and nothing seems to be normal yet. Nobody predicted this and no one knows when it will end. What insurance does is it helps you overcome such uncertain phases. It helps you financially prepare for such uncertainties. And that is something that people have realised. People have realised that uncertainty is not just some terminology being used by the insurance sector to market their products. But it is a reality especially at this time.
One of the definite positives of the pandemic is people have realised that uncertainty is real. They have recognised the need to prepare for it also, and therefore there are a lot of investments in insurance happening today. So I would say the pandemic has in a way helped the insurance sector because people have realised its importance and they recognise the value of health. So while the pandemic brought a lot of challenges and difficulties, I suppose one positive from it is the growth in insurance.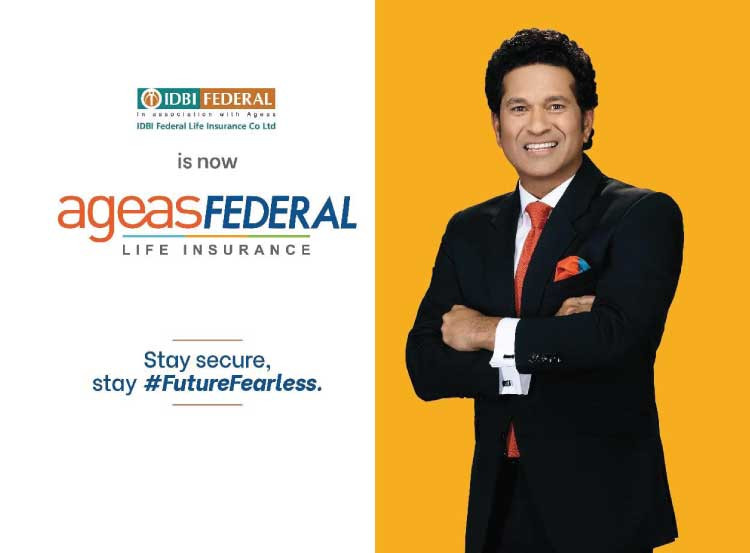 Q] How is your brand helping its customers amidst the pandemic? What new plans have you introduced recently for your customers?
As a result of the pandemic, people have become more aware of their protection needs as well as their need for savings to safeguard their future in case of a job loss or a decline in income. On the protection front, we launched a new term plan packed with more features, which could be sourced through both, our distribution partners as well as the digital platform. To address the need for savings, we upgraded our guaranteed product with improved returns and more flexibility for customers. We also re-launched our flagship child plan with a more attractive proposition for customers. In line with regulatory requirements, we also launched an annuity plan with new annuity options.