The 13th season of Dream11 IPL would have been a distant dream if it was not for the heavy investments of Disney Star India in innovation and technology. To execute this mammoth event seamlessly in these times of COVID, the group created a bio bubble managing close to 1,200 people in India and UAE. Sanjog Gupta, Head – Sports, Star India tells us more about how this season was made possible…
Q] In the absence of live spectators, fan engagement was a big challenge for this season of Dream11 IPL. How have you used the innovations in production and tech to bring fans closer to the game?
The first shift in mind set that we needed was to move away from the thinking that many things are not going to be there and we must compensate for those things.
At the end of the day, the game is played on the field and what we needed to do is to take that game and present it in a way where consumers, fans and viewers feel engaged. We were creating a unique viewing experience, which meant starting from zero.So challenging every convention that we have right from camera angles to sound.
We needed to do a lot more close up shots because we didn't want to show empty stands.
The proposition for this year's IPL is that you are going to be closer to your players than ever before. One of the propositions we built this year is that viewers will be able to look into their favourite player's eyes and read his expressions. Thus, we changed the entire camera configuration for the stadium.
We added 10 additional cameras this year. We have dressed up the stadiums differently with a lot of electronic perimeter boards with a lot of messaging to amp up the atmosphere and bring colour in the stadium.

The sound was a big challenge because it is one of those things that you don't notice that when it is there but you do notice it when it's not there. We looked at the last two IPL's and studied the sounds and sound design of 100 matches played across the last two IPLs in 2018 and 2019.
We broke those sounds of the matches into categories across players who were playing, teams who were playing and the opposition. The sounds of a Kings XI Punjab vs Delhi Capitals is different from the sound of an RCB vs CSK.
We made the sound interactive with the 'Cheer from Home' service which allows you to use Disney+Hotstar emojis while watching the game to trigger chants in the stadium when a particular cricketer comes out.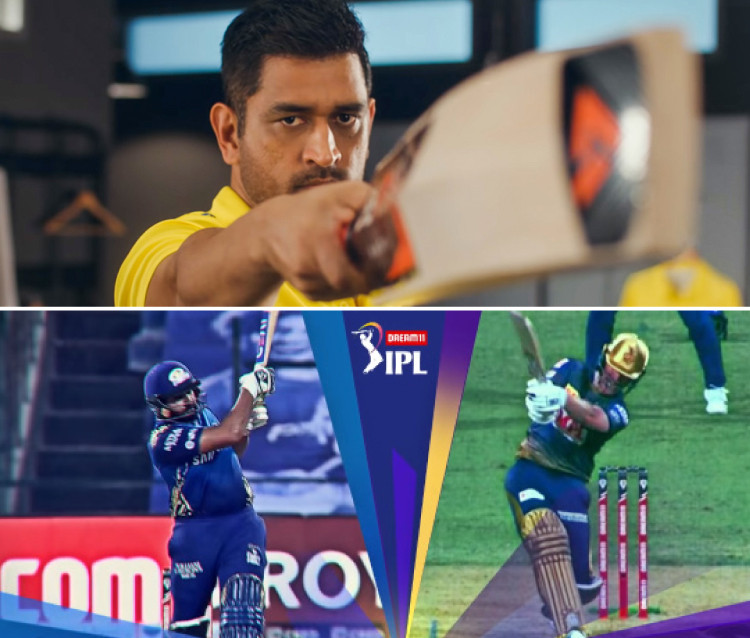 Visuals from Star Sports' IPL 2020 campaigns
Q] You have created perhaps one of the most secure bio bubbles to execute this property. How did you go about doing this?
We studied the concept of biosecure bubbles because it's a concept not unique to the sport. It comes from the field of science which is creating a biosecure bubble which prevents contamination and prevents contagion.
You cannot let any foreign undesirable element in and if a foreign undesirable element is in, then it doesn't infect others. Those are two principles of a biosecure bubble. There was a lot of research that we did on biosecure bubbles. Then we had a panel of doctors who worked with us to advise on COVID related matters.
We also looked at models of biosecure bubbles used by other broadcasters around the world we found that most of these models were not relevant for us. Our biosecure bubble is a lot more stringent and secure.
Every member servicing the IPL is inside the biosecure bubble including the drivers, pantry boys, the service staff, chefs, hotel staff, etc. This investment we decided to make for this year's IPL was truly towards the cause of changing the national sentiment in this country.
It was towards the cause of togetherness, building community and making people feel better about their lives. This was something we needed to do for millions of fans who have given the sport and given us so much in the last few years.
Q] Star produces six language feeds, given the fact that this year a lot of it has been done from WFH set-ups how have you managed it?
Once we had the purpose of delivering a bigger and better IPL in mind even if there were constraints, everything else was about how you challenge yourself to think differently and reimagine every little thing that you do to overcome the challenges.
Credit to every individual who came forward to make this sacrifice because everyone is away from their families for 60-75 days living in a biosecure bubble, which is not easy.
Everyone was so driven to deliver this not just because it's in the service of the fans of this great game but also because it is truly an opportunity to showcase in the world what inspired thinking can deliver even in the toughest of times.
This will be a benchmark for others to learn from and we have also got queries from other broadcasters across the globe to understand how we have gone about doing this.