Abraham Alapatt, President & Group Head-Marketing, Service Quality, Value Added Services & Innovation, Thomas Cook (India), explains how the right product, understanding of customer pain points and renewed thrust on domestic travel helped the company bounce back strong from the pandemic blow.
Q] What was your strategy to bounce back from the pandemic that crippled the travel and hospitality sector?
The process toward recovery is accelerating every week. We took a conscious call to stay in touch with our customers — whether they were retail or B2B — and this worked well for us. As the economy opened up, first domestic and then overseas, we started launching products and marketing initiatives, in line with the realities of the government regulation.
So, we started 'staycations', which were basically in the cities or towns that you are in, following all COVID-appropriate protocols. Then there were 'nearcations', which were nearby destinations where you could take a short break. Typically, it needed villas or even resorts where one could get a cabin or cottage, had good network, stay for a longer period, and also report to work. There was also a segment that continues to emerge and grow — the private villas. The other scopes that the pandemic has opened up, especially in domestic travel, are camping, biking, and wildlife-oriented experiences. Today, we've actually grown to nearly one and a half times of what our domestic business was in the pre-pandemic period. These products became popular because the focus was only on domestic tourism as a number of international borders were still shut. Apparently, for a lack of choice, people started discovering India. Going forward, domestic travel will scale up faster because the base has grown out of a sort of opportunity created by the pandemic.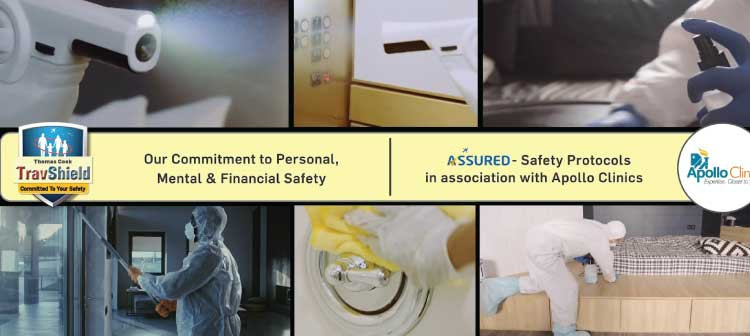 Q] How did you inspire confidence among your target customers to resume holidaying?
We did two surveys, both after the first and the second waves, which contributed to an understanding of what customers were thinking about. We found concerns around safety at multiple levels. Starting with physical safety, there was also the fear of planning a holiday and losing the money if the holiday got cancelled. The first thing we did was a partnership with Apollo Clinic to launch best-in-class precautionary service protocols that we put in place not just for our touch points from a customer standpoint, but also for our travel partners. At each stage of travel — whether it was booking, local transportation, airlines, hotels — every one of our partners was made to agree to the commitments of Assured Safe Travel Program. After the vaccination programmes started, 'Assured' was upgraded to Travshield, a 360-degree safety initiative. We offer 100% travel insurance coverage upto the sum assured for COVID-related hospitalisation or quarantine costs and financial safety in terms of offering flexible rescheduling. We tied up with an NBFC to reassure our customers that they to pay only after returning from trips and did not face the risk of losing money. We launched the safe-holiday helpline, which now provides online chat services as well. We also have a doctor-on-call service. For customers, it's a tremendous reassurance to feel that they can consult a doctor.
Q] You talked about 'staycation' and 'workcation'. Were these just opportunities that emerged because of the situation triggered by the lockdown, or do you see them continuing in the future?
I'm not sure if 'staycation' will continue going forward. 'Nearcation', I think, is here to stay because a lot of people are taking more frequent, shorter breaks. This was happening even before the pandemic, but the pandemic has accelerated it. The continuity of 'workcations' will depend on what the ecosystem opens up to. A lot of companies will consider hybrid working and you only need to come to work if you have to. People are now looking for accommodation for 28 days and even longer. A set of customers are willing to pay for a quality Indian holiday.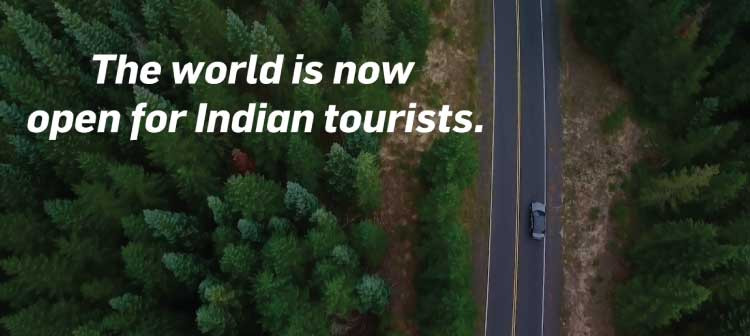 Q] How are you tapping the non-metro cities or tier-II and -III cities?
The rate of growth has been the fastest in the tier-II and tier-III markets, even in the pre-pandemic period, but obviously on a smaller base. And we think it will continue. A lot of people have reverse migrated to Tier-II or Tier-III towns during the pandemic and some of them continue to work from there. Some companies have expanded their employment opportunities in these markets. Connectivity has improved tremendously, even conditions of roads or highways have improved across the country over the last four to five years.
We are present in more than 100 towns in the country. We have physical outlets, promote locally, do ground-level activation and ground-level media. We have partnerships with local brands, and do pan-India advertising. Clearly, we are seeing the importance of reaching out to Bharat as much as to India. Tier-II markets today are comparable to what the metros were about five years ago. We are now focusing on about 15-20 tier II markets. The metros will continue to be important because of the sheer population and income levels.
Q] How is your ad-spend divided between traditional and non-traditional media?
Our ad-spend is now divided almost 50-50 between traditional and digital media. We see as many bookings and queries coming via digital marketing from smaller towns, as we do from the metros. On a cost-to-lead basis, tier-II markets are as efficient as metro markets. So, from a pure efficiency point of view, we are able to target better with digital because it is intent-based and focused. In terms of traditional, we prefer print and also do some radio. We pretty much stayed out of television, except for FX, where we were trying to build a category.
Q] Do you see your ad-spending in FY22 exceeding the previous two years' levels?
In 2022, we will definitely be higher than 2020, and comparable to 2019, which is pre-pandemic. We have an aggressive road to recovery ahead. The market believes we will bounce back stronger and we need to deliver on that. So, we have an aggressive marketing plan for 2022. We have to cover the lost ground and get to full recovery.
Q] When do you see the group travel and MICE segment bouncing back?
As people are regaining confidence, we've seen the group travel segment also bouncing back. We have executed more than 35-40 bookings for destinations within India. Thomas Cook and SOTC see big numbers for group travels to Europe and the US. Last year was pretty much a washout for the MICE segment in many ways. I think corporate is ready to connect with their partners and franchisees.