Manish Porwal, Managing Director, Alchemist tells us why the company has been successful even during the tough lockdown months, having added nine new accounts to its kitty in the past six months. He also shares highlights from the organisation's ten-year journey, which has seen it evolve into a full-fledged integrated marketing solutions company

Ten years ago, when Manish Porwal, Managing Director, Alchemist founded the company along with Anujita Jain and Rajkumar Remalli, it began as a talent marketing firm.

Now with a 140 member team and a diverse set of offerings, Porwal tells us how Alchemist's entrepreneurial work culture has been its biggest asset and driver of growth particularly during the lockdown months when it added nine new accounts to its clientele.

Q] Having completed ten years in the business, and now looking back, what are some of the big milestones that you're especially proud of?
When I look back ten years, I smile with pride and laugh at our own naivety. Raj, Anujita and I had bookish excel plans and I confess to be the chief writer of those. We have altered the plan several times, but having said that, we have had many achievements worth cherishing and it is our fairy tale goals that have helped us stay the course.

The past ten years at Alchemist have been eventful, thrilling and fulfilling. When we started off with a 'princely' investment of Rs 6400-odd on a deskjet colour printer, all we had was a vision, experience, grit, motivation and attitude.

We started out this journey hiring four other people who believed in us, and today we are over 140 and growing. A big milestone was when we realized we were one of the last standing full service, Indian agencies, who are as involved with the client's last mile business and marketing as the old world agencies were.

Today, though arguably, we are among the top five indie agency networks and probably the only one to keep month-on-month profitability and retain our clients and people. With nine new clients in the last six months, we are probably the only agency which will hopefully grow this year, even during COVID times.

What gives us greater joy is that three of our people complete ten years with the agency, and in an industry where the average talent turnover happens in 16-18 months, this is a genuine milestone.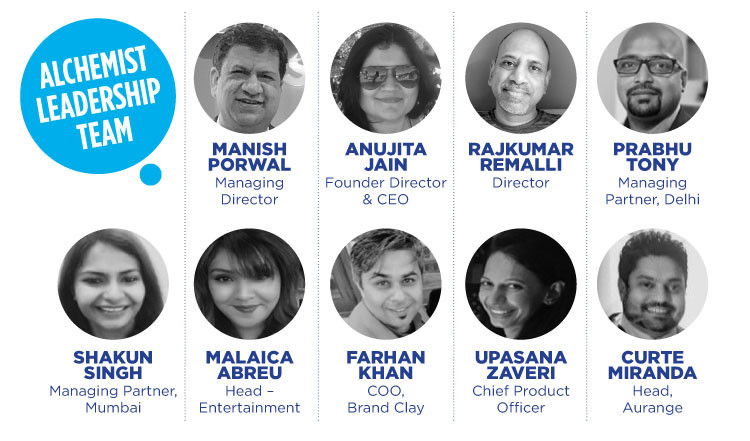 Q] What was the vision of the company when it started out ten years ago? And how has that vision evolved in the past decade?
I would like to respond to this in two parts – the business model and the vision. We started predominantly as a talent/celebrity services company, even though we stood firmly on the side of the brands and not the celebrity, which was an exception for the business. Today that business accounts for just 10% of our total revenues.

We grew from talent marketing and IPs to brand strategy and solutions. Over the last few years, we have turned into an integrated marketing solutions company offering most execution capabilities except PR.

We are proud to have been accepting of changes and opportunities and of the nibble footedness we have had and that has given us almost 30-60% year on year growth, over the last three years. We wish to now chase scale and be amongst the top three Indian companies who do what we do and get more clients of repute to use us to help them grow their business.
All this, without losing our celebrated culture.

What has not changed is the vision of the company. We remain people-oriented and our vision has been "to be one of the most exciting marketing services companies to work in, and with". The DNA of the company makes us conservative, human, entrepreneurial, passionate, learning hungry and even austere. Many of these virtues are specially helping us grow, even in these times.
Q] The organisation regards its employees as partners. How has this entrepreneurial philosophy worked out for Alchemist?
Alchemist aims to be an 'employee-less' company one day and already behaves like it has only junior and senior partners working together. All of us, seniors and younger people, revenue roles and non-revenue ones, have direct revenue linked incentives in our pay.

Every single person in the company is privy to the revenues we make and the share that is attributed to her/him, through a complex but a transparent system.

As we take great strides in this industry, the one thing we will work towards is to conserve our culture – of partnership and transparency laden with optimism and aggression. Our real challenge is not growth, our challenge is that we should be able to maintain this culture even when we become double or triple the size.