Tata Tea has launched what its agency Mullen Lintas is calling 'the biggest ever hyper-local campaign that India has ever seen'. Through this magnum opus, Tata Tea premium will undergo a massive rebranding exercise. One of its first batch of films (first one was on UP) focused on Delhi is releasing today and more will hit the market in the subsequent months.
Talking about the overall repositioning of the brand Amer Jaleel, Group CCO and Chairman, Mullen Lowe Lintas Group tells IMPACT, "Tata Tea Premium is the flagship brand from Tata Tea. It has always broken new ground where thoughts, new propositions are concerned. While the plank of Jaago Re remains the property of the masterbrand, the variants, among which Premium is the largest and most popular one in the country, have always blazed their own trail, talking about their strengths their values in individual and quite unique ways. To pay tribute to the widespread love for Premium, Tata Tea took a slightly different route than what most big brands would have chosen. Instead of doing a one size fits all brand campaign, Premium is going local, identifying the local flavour of its markets and paying rich compliments to the character and personality of the locals. This work also cleverly uses the existing strength of Premium, that is Premium actually blends its tea differently for different regions, to suit the tastes of the constituents of that region."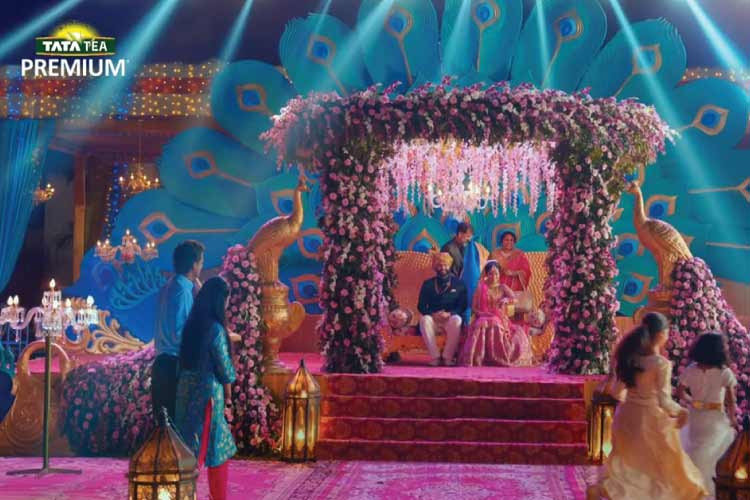 Explaining the thought behind the campaign Azazul Haque, CCO, Mullen Lintas, the agency which made the campaign, says, "Every region, every state of India drinks a different type of tea and Tata Tea makes tea as per the taste of that state or that region. The brief was to communicate this fact which no other tea brand has ever done. So we thought of an idea of celebrating the real side, the true spirit of every state and communicating the fact that Tata Tea Premium is just like the true spirit of every state. Like for Uttar Pradesh, celebrate the 'Dumdar' nature of UP and how its tea is also Dumdar."
This approach might change the way agencies look at designing their campaigns. Considering that local campaigns were always very small in size. With this campaign for every state the size of a campaign is as big as national ones. The campaign will include Outdoor advertising, print, digital engagement etc and all done differently for different states.
"This must be the biggest campaign India will see this year. And the idea is to celebrate the people and preferences of different states. We expect this campaign will change the advertising landscape of India," says Garima Khandelwal, CCO, Mullen Lintas.
The Tata Tea story which has played on the proposition of 'Jaago Re' for over a decade now will shift to celebrating the culture of every state. Yet it is not doing away with 'Jaago Re' which also extends to its other brands apart from Premium. But hyper-local insights will be the new way forward for this brand with each state getting its tea type which will be reminiscent of the culture there with a separate packaging and tagline for each.
Explaining it further Puneet Das, VP, Marketing, Tata Global Beverages says, "For example, if you look at our packaging for Delhi, you will see that it has all the elements of Delhi, including the big monuments which helps in establishing a connect with a Delhiite. Yes, we are a national player and have maintained that we bring to you desh ki chai, yet when we are speaking to Delhi it is about what we are bringing to Delhi. So, for Delhi it's the Rich Assam Chai which as per our research is what Delhiites like. And it's a very hyperlocal campaign, even communication is very hyperlocal."
Jaleel adds, "The creative is nuanced to deliver how the people of the region are stereotyped and then gently pries away the layer of that lens and actually sees the people for who they are. After all a brand that's loved by people should know them deeply, right? Know both their idiosyncrasies and their most lovable traits. I think while attempting this we have ended up with the biggest hyper-local campaign this country has ever seen, and it's still early days!"