More than 15 years ago Samir Modi founded Colorbar, which he describes as an Indian brand with international standards. Modi, MD of Colorbar Cosmetics tells IMPACT about the challenges the pandemic has thrown at the beauty industry, the brand's goals and their latest campaign-- Get the Shot
Q] Tell us about the 'Got the Shot' initiative to boost the vaccination drive
With the COVID-19 cases on the rise, we felt we should do something to encourage the vaccination drive and thus decided to give away Colorbar vouchers to everyone who sends a shot of them getting vaccinated. We've got a fairly decent response for it and are carrying out the same exercise with our employees across the country. At the moment it is going to be a Digital only initiative.
Q] Tell us how is the second wave going to impact your ad spends, are you revisiting your ad budgets?
One thing we had already decided at the start of the year was to go Digital. We decided that we will spend money only on Digital as opposed to Print, TV etc. And that's going to continue after the second wave as well. The tough part right now is one doesn't know when this wave will end. Businesses have been badly hit especially in the cosmetics industry, which doesn't fall under essentials. A lot of the warehouses are shut, Mumbai and Bangalore are shut. There are a lot of online portals but even supplying to them has become difficult.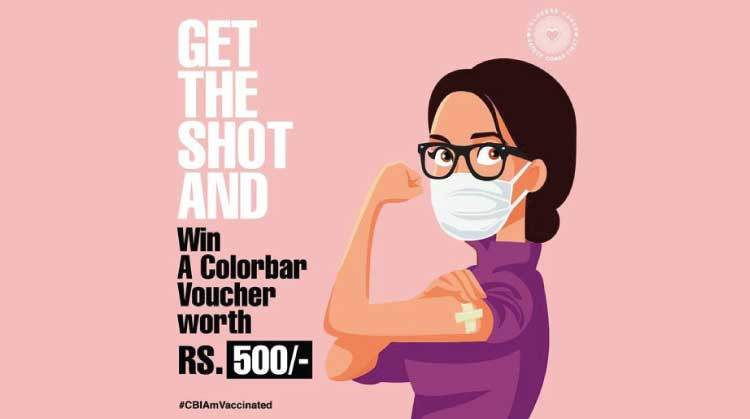 Q] How important is retail for you as a brand and how much of your overall sales does it contribute to when compared to online?
Earlier about 15%-20% of our business took place online. But after the first wave of the pandemic, it went up to 30%-35%. Retail is still 65% of our business, our bread and butter. That's why we have been badly affected.
Q] How are you looking at boosting sales online now that retail is not an option for a bit?
Nykaa, Myntra and Amazon are important platforms for us while the most important channel for promotion is social media. We are using Instagram and Facebook to promote Colorbar. Also unlike other brands, we are still continuing to introduce three to four new products in a month. For e.g. the blue light collection which protects the skin against excessive exposure to computer screens and phones during the pandemic has done very well for us. Our planning happens 12 months in advance as we don't make anything in India. I have already planned what I will be launching in 2022 in 2021. So while we have slowed down a little bit, we are still launching products.
Q] It is said that in recession sale of lipsticks go up, but now in the pandemic it looks like the sales of skincare products are going up… how has it been for Colorbar?
You are right, but this is like no other recession and this time the lipstick sales have gone down to almost 60% while skincare has gone up. Skincare used to comprise only 10% of our business pre-pandemic but now it has gone up by three times.
Q] Nowadays people seem to be willing to pay thrice the amount for chemical-free products and an array of homegrown natural brands are filling the need gap. Are you feeling the heat more from them than the multinationals like Lakme?
There are new brands coming in for sure and there is increased competition from those funded by the VCs. But they're not interested in the bottom line, they're interested in sales at the forefront. But we are still in a good position because while we're not natural, we are mineral free, sulfate-free and paraben-free. So we manufacture clean beauty in our skin care range.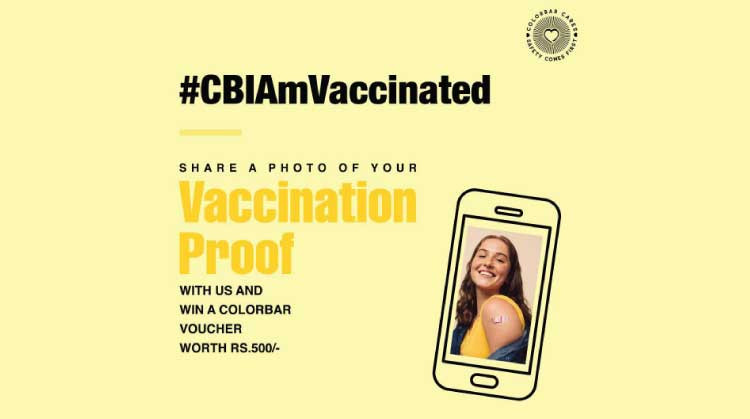 Q] How are you using Jacqueline Fernandez, your global brand ambassador to promote the brand during the pandemic?
Jacqueline is very much for causes and very empathetic. We were planning to launch a Jacqueline collection but that has been delayed by a month because retail is down.
Q] In one of your interviews, you said you want to be amongst the top three beauty brands in the world. How close are you to that goal?
We are very far from that. We're definitely amongst the top brands in India, and are inching forward internationally. We are present in Malaysia, Bangladesh, Turkey; and are on Amazon US and Amazon UK. I think it'll take another few years for us to be completely global. If you don't dream, you won't get anywhere.
Q] Why don't you promote yourself as an Indian brand?
We are an Indian brand but we're not made in India. Majority of our products come from Germany, Italy and Korea. I'm very clear that we must go wherever the best products are. Secondly, you need to be making material for the top prestige brands for us to buy from you, such as the likes of MAC, Bobbi Brown, Estee Lauder, Christian Dior, Giorgio Armani, etc. So the formulations we are using are top formulations that these brands are using. We are not made in India simply because of that benchmark that we have set for ourselves. We can be called made by an Indian.