As of today, an average Indian has the option to choose from a wide variety of nearly 40 over-the-top (OTT) platforms like Disney+ Hotstar, SonyLiv, Zee5, MX Player, etc. and several newer entrants like Lionsgate Play that has launched in the first week of December. A crowded market runs the risk of drowning the message as everybody is vying for a consumer's attention. How does one then ensure that his brand's message reaches the right set of eyes and ears?
Most brands are coming up with eye-catching shows and unique content, Amazon rolled out a brand campaign called 'What's Your Mood' which highlighted how it had content to suit every emotion, while Zee5 went on to launch an ad called Atrangi Raho' for the Zee5 Premium offering, displaying its vibrant content. In addition to this most OTT players use targeted promotions for their originals and blockbuster shows like Mirzapur 2. The question then is – can good content stand out on its own, or does it need great marketing to support it?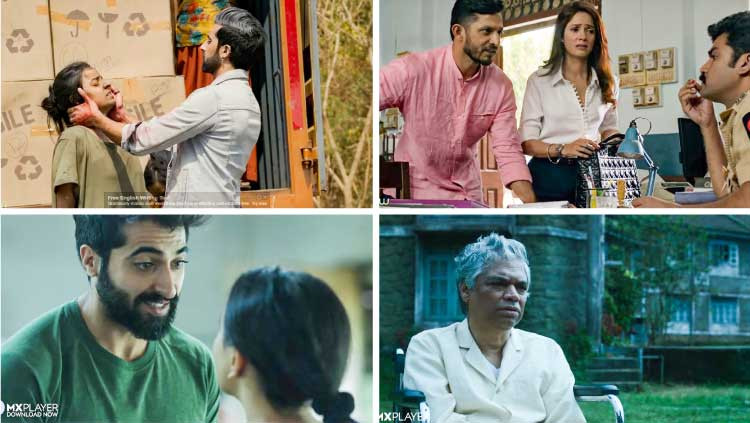 Rahul Maroli, Senior Vice President & Head SVOD, Zee5 India says, "There is no great product (not considering the exceptions) which can sell itself without elaborate marketing. You can't sell a bad product with great marketing. The product is extremely important. We have premium content that is released almost every week."
But Maroli adds that all the major releases are backed up with an appropriate marketing budgets as one has to go out and communicate with a wide audience. Zee5 witnessed a significant increase in subscription numbers since March running up to October (except for June). This, despite no content being released between April and May as production had halted due to the virus. It corresponded with a significant increase in the marketing budget which has doubled compared to pre-COVID budget.
Other brands were not left too far behind and also witnessed a meteoric rise in their subscription numbers in India. Netflix added 2.5 million subscribers to its base in May thereby doubling it, according to Media Partners Asia, a research and consulting firm. Similarly, Disney's earnings data reflect a rise to nine million subscribers in August. India offers a market of more than a billion people of which only 504 million use internet or have access to it. According to a report by Internet & Mobile Association of India, India's internet penetration stands at 40% compared to that of countries like USA which is at 88 per cent. Thus, it offers immense potential to scale for players looking to capture the imagination of a population.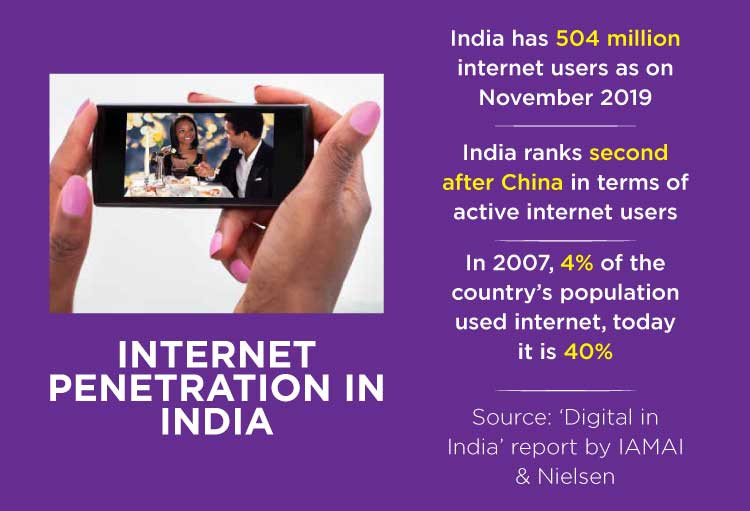 And in the past eight months, it is almost as if luck smiled on the OTT platforms because of COVID-19 as they moved from the bedroom, or rather from personal consumption, to the living room of the house where the entire family gathers to watch and discuss the show. OTT platforms were well-placed to reap the benefits of people being confined to their homes, and many managed to rise to the occasion bringing viewers a plethora of offerings. But more choice in the number of OTT platforms means the fight gets that much more difficult for the OTT players to stand out.



Content + Marketing: Need of the hour?



Content is King, I don't think you can refute that. To give you an example, marketing may get you the first day box office opening and set the cash registers ringing for the weekend, but for the film to perform well thereafter – the content must hold its own.
Abhishek Joshi
Head of Marketing & Business Partnerships, MX Player



It is a function of both content and marketing. In this age where people are consuming a lot of OTT one needs to communicate and reach out to the audience and let them know what you are and what you have to offer.
Ramakrishnan Laxman
Senior Vice President Marketing, Eros Now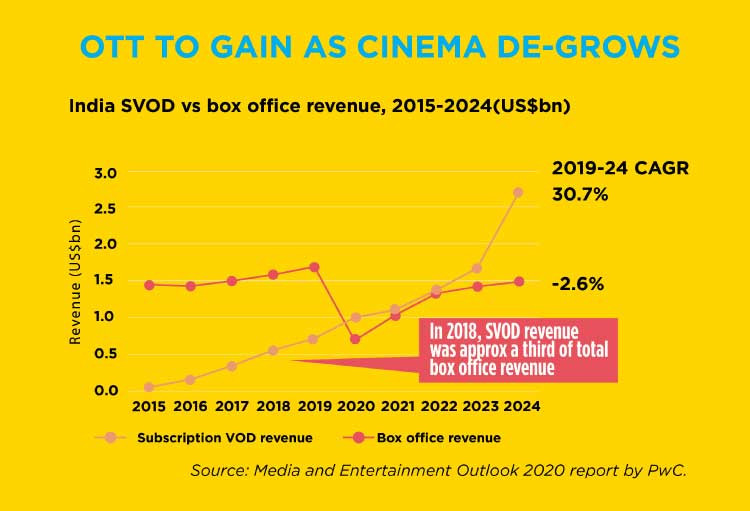 Neeraj Roy, CEO, Hungama Digital Media says, "When you are coming out with new shows, you look to marketing both as a differentiator and a reason for people to discover your show and continually enhance consumption. If I am going to a new market, I will try to create affinity towards the platform. Subsequent to that, I will talk about the content that is there. If I am in a market with existing users then I will focus on content-driven marketing." Hungama Play, the OTT platform, witnessed a 66% spike in consumption from where they were in February this year. It did not lead to a corresponding increase in the marking budget but most of it was concentrated on digital mediums as other mediums were not available. Hungama dedicates nearly 95% of its marketing towards Digital as it is its mainstay.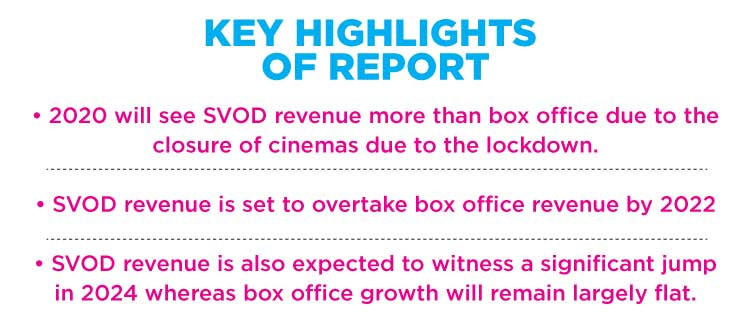 Explaining how Discovery+ saw a 60% month-on-month growth in its Indian user base after making its entry into the market eight months ago, Issac John, Business Head, Discovery+ says, "We have 10 million+ downloads across platforms. We will increase the number of platforms over the next few months. Very soon we will available on Mi TV, LG TV, and Samsung TV." Discovery+ is currently available on Amazon Fire TV and Android TV. "Just these two platforms contribute 45-50% of our watch time. We are getting a strong feedback that our viewers love to watch Discovery+ with their family," he adds. The platform is also launching India originals this month and introducing six new live feeds of Discovery Network, thus pushing the content envelope further.



Both aspects are interrelated and directly proportional to each other in ensuring that a brand sustains in the market. For instance, you may have an incredible product offering, but unless the correct content discovery is activated, the efforts are a waste.
Divya Dixit
SVP, Marketing, Analytics and Direct Revenue, ALTBalaji



When you are coming out with new shows, you are looking at marketing both as a differentiator and the reason for people to discover your show and your platform and also to continuously enhance your consumption.
Neeraj Roy
CEO, Hungama Digital Media



Every step of our marketing is differentiated, be it the living room experience or the big learning festival which is to say that no other OTT can do what we do.
Issac John
Direct-to-Consumer Head - APAC, Discovery



You can't sell a bad product with great marketing nor can a great product sell itself. Yes, there are exceptions but both of them go hand in hand.
Rahul Maroli
Senior Vice President & Head SVOD, Zee5 India



Eventually nothing takes precedence over content. What marketing does is it helps you build awareness and reach. The stickiness, the engagement, the word of mouth as digital as a medium is far more driven by word of mouth than any other medium.
Rohit Jain
Managing Director, Lionsgate South Asia



WHY MARKETING IS KEY
Findings from the Media and Entertainment Outlook 2020 report by PwC show that for the first time in India SVoD revenues have overtaken theatrical earnings owing to the shutting down of cinema halls, leading to one less avenue for entertainment and also the consequent release of the big ticket films on OTT platforms. But with people being confined to their homes, consumption was bound to increase on such digital platforms.
Ramakrishnan Laxman, Senior Vice President Marketing, Eros Now, believes that it is a function of both content and marketing. As hordes of people increase their content consumption, communication becomes key. Eros Now has announced a slew of 45 films and originals across eight languages, which will be released soon. "They both go hand in hand as I need good content to be able to take it to people considering the desire for content consumption is only increasing. Marketing becomes a piece in which we need to reach out to the consumer. We need to communicate the content we have," Ramakrishnan said as he stressed the need to strike balance between the two.
The incumbent players have their task cut out for them as the competition will continue to intensify given what is at stake. India is projected to be a $4 billion online video market by 2025. It attracts a lot of eyeballs and several players are gearing up for a launch of their respective OTT platforms. Lionsgate is one such player that made its entry into India earlier this month. Explaining how the newly launched platform will fill the need for a premium content player, Rohit Jain, Managing Director, South Asia, Lionsgate says, "We are aiming to be an edgy, and premium platform. Our target is the adult, mature audience--the audience on the lookout for provocative and contemporary content. India has nearly 40 platforms out of which the public knows maybe 10 names. In the SVOD space, there are only 3-4 players. There is a dearth in premium content space." Jain adds that India is an underserved market when it comes to premium content space and he wants to change the status quo as it stands.
According to Abhishek Joshi, Head of Marketing & Business Partnerships at MX Player, "The competition for original content is what makes the OTT space so exciting. "India is a content hungry market – for players as well as for audiences. The variety of content is what is bringing audiences to the streaming world, but in a crowded place like this, innovation, relevance and uniqueness are what make you stand out. We are a free to use platform, and in fact, we are the only platform where audiences can binge watch premium content for free."
THE CASE FOR QUALITY CONTENT
Having said that, for most OTT players the brand promise has to be made in a manner which entices users to the platform which makes marketing indispensable but what happens once the user has arrived? Content becomes central to keeping their engagement intact with the platform. Is it better to focus on marketing than on content or vice-versa? Jain stresses that marketing can build that reach but it cannot take precedence over content. Elaborating on that he says, "Marketing is important to build awareness. We plan to run an innovative campaign on television, an outdoor campaign, influencer and celebrity space on a global scale. I can't give out specifics but there is a 360-degree marketing campaign."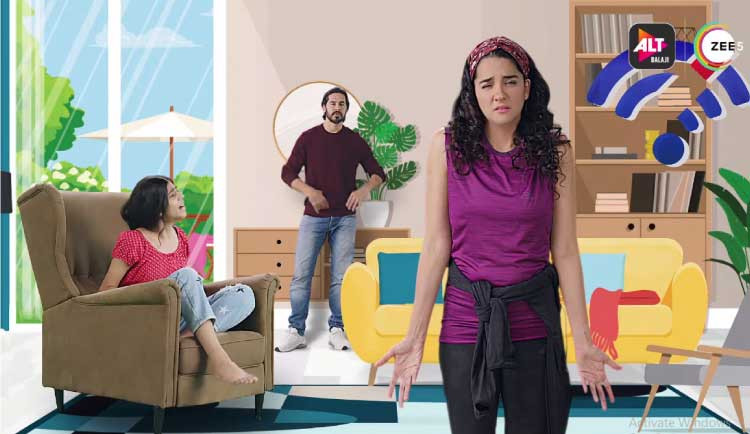 Young Indians, including millennials and Gen Z, purchased two to three new OTT subscriptions during the COVID-19 induced lockdown, according to a study by marketing and advertising company Dentsu. It is a trend which was witnessed globally. The platforms also reported an increase in the time spent by existing users as compared to pre-COVID levels. Most industry professionals agree that the pandemic only accelerated the inevitable but the acceleration has resulted in a lot of awareness and familiarity, exposure which no amount of marketing would be able to buy.

"The trend has seen an uptake in rural areas more than in urban cities, and contrary to popular belief that the urban audience is watching more content online, the stats on our platform show that we have equal if not more engagement from the rural parts of the country. Our vision was always to tap the true Bharat and that being said, a massive chunk of viewership on our platform comes from Tier II and Tier III cities, truly mirroring the internet penetration growth in our country," notes Joshi.
Many major players in the market come with an endless supply of capital to bankroll their operations, it becomes extremely difficult for smaller and local players to match the dollars being pumped into content and marketing budgets of behemoths. How does one navigate through such a cutthroat environment?
Divya Dixit, SVP, Marketing, Analytics and Direct Revenue, ALTBalaji says, "We are the smallest platform in terms of content and marketing budget. Here, the major challenge is spending 1/10th of what competition spends, but creating the same impact and noise. So, we have to be intensely sharp and smart with our spends. Our strategy is simple, PR and social media is for organic acquisition, which creates the noise and buzz around our brand and upcoming shows, and paid digital drives customer acquisition."
Another key aspect apart from content and marketing that is important in an OTT player's journey is customer experience; and as per a recent Kantar's CX+ report which focuses on that, Netflix and Amazon Prime occupy the prime position in the media streaming category in India. Soumya Mohanty, Chief Client Officer, South Asia, Insights Division, Kantar, averred that marketing has become integral to communicating the brand promise to the customers which in turn defines their relationship with the brand. "Our study reveals that there is a large gap between the brand promise and customer experience," she observed at the launch of the report, adding that the companies who emerged as leaders are those who have delivered a superior customer experience that is matched with a strong brand promise.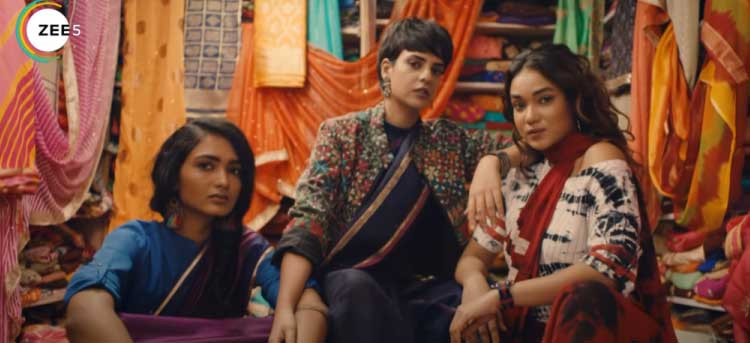 As India continues its march towards becoming a major market for OTT platforms, messaging is going to be crucial in defining what kind of inroads OTT players make in the market. "The audience mindset is gradually changing, where they are willing to pay for quality content, which was not the case earlier. This change will create a larger sample size of the audience for the content, whether it is Indian originals, movies, music, or sports available on OTT platforms," says Dixit.
More than a billion people means a sizeable market is still up for grabs depending upon which player is first to identify what their customer needs and makes provisions accordingly. Marketing has become imperative given the size of the market and the number of competitors vying for the eyeballs. However, it will be content which will ultimately decide which platform manages to optimize their engagement and retain their customers because it is evident that the user will not shy away from migration if they are not satisfied with the product and that makes the Indian market a cutthroat marketplace.