At a time when most apparel brands are largely focusing on an e-commerce thrust, Biba has decided to move forward with a two pronged approach, with an eye on offline and online sales in equal measure. In conversation with Siddharth Bindra, Managing Director, Biba Apparels who along with a new store in Delhi just launched a song for Biba called #BeatsOfBiba
Q] What is the thought behind releasing not a campaign but a song for Biba -- #BeatsofBiba … and on what platforms do you plan to publicise it?
Biba, as a brand, wanted to connect very strongly with music and dance, so that was the overarching idea. After all, our clothes and Biba as a brand reflect a lot of festivities, occasions etc., as dance and music are integral to all our celebrations and festivities in our culture. That's the place from where the inspiration really came in, to get closely associated with dance and music and a great beat, basically something that can become a common starting point for the campaign.
Q] How are you planning to promote this song to ensure it reaches everybody across the country?
After we launched it formally, we put it on all our social media handles, and are promoting the video through social media. There are a lot of celebrities/endorsers also who have come on board to launch the song and they will also be creating their own steps to the Biba song. The song is also available on Spotify and Apple Music.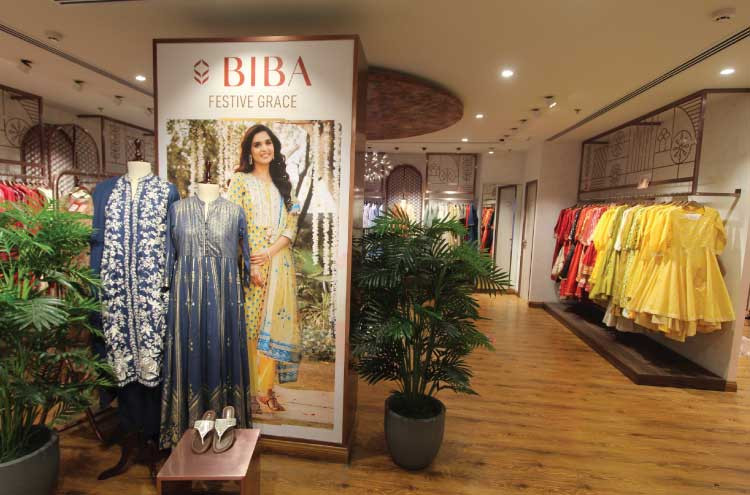 Q] As a brand your campaigns have always tried to question mindsets. How has that helped the brand and are people today associating Biba with change?
That's something the brand has stood for a long time and it is part of our DNA now. We started off with our first digital campaign, 'change is beautiful' around five or six years ago, which was a video around arranged marriages. That video got over 60 million documented views. Since then, we have made many films talking about 'change is beautiful' and generally questioning societal beliefs. We've just come out with a new campaign called #WoMannKiBaat. We try to do such campaigns at least once or twice a year, touching on something that's important at that point of time. These are things that build on the brand DNA and brand aura, and I think it helps connect with the consumer much better.
Q] So you are saying as a brand you have to do more than sell a product?
Absolutely. That's the role of a brand, to be able to connect with the consumers in other ways besides the product too. So there is a thought and belief, which needs to match and that helps in the sale too.
Q] 2020 has been a very difficult phase for apparel brands. How has it been for Biba?
It was a black swan event. When we went into the lockdown, it was very challenging. In the retail business, all your costs are fixed--rent, staff salaries etc. You have to do around 75%-80% of your sales just to break even, so it was a very challenging time in our industry. There were three phases for us at Biba-- survive, revive and thrive. The first six months was all about survival. It was very traumatic, many colleagues were also getting infected and families were in stress, in addition to business related stress. In the October-November-December period, the business moved into revive phase, and sales started coming back. And I would say today as a company we have moved into the thrive phase. In the month of March at a company level, we are hoping to open 15 to 20 new stores. And between March and April, we will open 35 to 40 new stores. So it's an all-time high for us in terms of new store openings. The Biba team has really stood solidly behind the company and worked quite hard in the last one year, I think we've seen transformational improvement now in our business, and are now feeling very good about the next few years to come.
Q] Sales and revenue wise, how much has 2020 set you back by?
At a company level for the financial year 2021, I should finally close at around 70% of the financial year 2020.
Q] You said you are to launch many more physical stores this year interestingly at a time when most brands are polishing their e-commerce verticals. So what was the insight behind that?
That doesn't mean I'm not focusing on e-commerce. We've done transformational work on our e-commerce site as well as the marketplaces. In fact you'll see a lot of new stuff happening on our site at the end of April. While the offline has its own course and journey, as a brand, the opportunities in the country for us are kind of limitless even now. I clearly see the opportunity for at least another 200-300 stores for Biba. Easily a 400-500 store opportunity exists because every district in India could have a store. Currently we have 290 Biba stores and 110 Rangriti stores. And our ambition is to be able to open at least another 100 stores for Biba and 110 for Rangriti in the next 18 months.