Q] What was the idea behind McDowell's #No1YaariCheers campaign?
First of all, No.1 is a brand that has been standing for yaari and friendship for many years now. This summer we really wanted to build what we call a new lens on what yaari can stand for. So we came up with a really interesting context around the IPL. We had a lot of conversations that picked up around players who had earlier been the closest of friends in the same team, but have now been reshuffled in this edition of the IPL. These friends will play against each other this time. It gave us an opportunity to say that friendship at the end of the day is the enabling glue that pushes an individual to do better.
Q] What was the marketing mix of the campaign, and which platforms were used by Diageo India to promote the products?
It is a Digitally driven campaign, and that's because both our consumers and fans sit far and wide. So digital gives us the ability to talk to the fans, let's say, to a Mumbai Indians fan sitting in Delhi, and vice versa. Our marketing is really being delivered through classic Digital channels, websites, social media platforms, emails, and apps. It is an Omni channel strategy in the sense that we're looking at multiple Digital touch points.
Q] What was the response to the campaign and did Diageo India communicate with fans in their regional languages?
We have created lots of content for Instagram, contributing to the reels that you see every day, and doing them in different languages. For example, communication in Marathi was 'Saglyancha laadla chaha cutting,' Mumbai 'Karel dhating dhating.' We have also focused on regional languages of the teams while communicating with fans. We are getting 2x plus engagement rates on the videos and reels posted on social media platforms. Additionally, we have engaged with influencers and actors. Sports commentators Mandira Bedi and Gaurav Kapoor have actually come back with their own lines and with their own way of telling the story.
Q] Liquor brands face lot of complications while promoting their brands on traditional media, how does Diageo India promote its alcoholic as well as non-alcoholic drinks?
We are fully compliant with the rules and regulations. In fact, we might be more than compliant with all the rules and regulations in the country. Diageo globally and Diageo in India stand fully by the rules and regulations set up by not just governments and regulatory bodies, but also bodies like the Advertising Standards Council of India (ASCI). We participate very actively in making sure that we can have a positive dialogue and really build a very healthy environment on the way we engage with consumers and with regulatory bodies.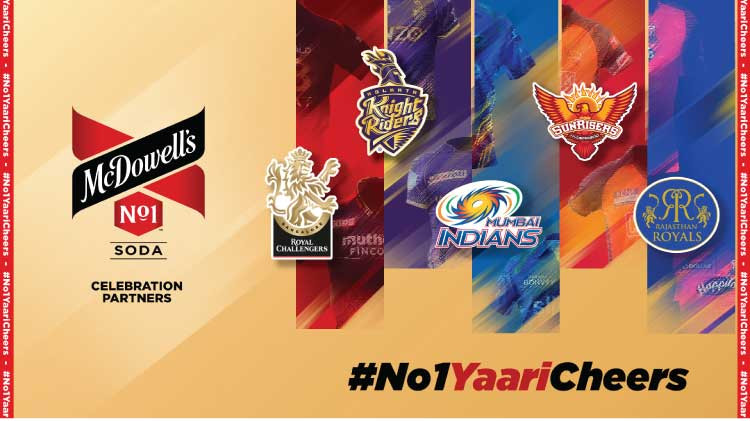 Q] Today, new age consumers are looking for a wide range of products, apart from the new line of mixer products that Diageo launched. What are the products that Diageo will be launching in non-alcoholic and alcoholic segments?
We have got some really exciting products coming up, other than just the mixers. The product that we just launched in the country, the Royal Challenge American Pride, is a blend of not just the best of malt and whiskey, but also bourbon. This gives a very unique taste and great flavour, and we're seeing very good consumer appreciation for it. I think it reflects to your point, the new age consumer and their want for premium, really differentiated, great tasting products, and not just run of the mill innovations.
Q] What are the other innovative strategies Diageo India uses to reach out to its TG?
Diageo has been an early adopter of omnichannel Digital marketing, which allows us to connect with the right consumer audience, and has given us valuable insights into consumer behaviour while opening up new avenues for customer engagement. We have deployed cross-channel functionality with real-time dashboards to engage with our customers in the right moment. Through the #No1YaariCheers campaign, we are engaging with well-known friendship groups, and fan clubs to drive fun conversations around their favorite teams in the upcoming matches.